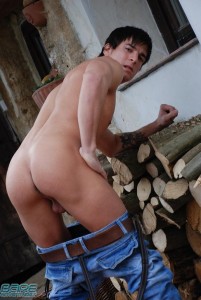 Sebastian, seen here is some posing shots while working under the imaginative model name of Thor, is one of the most popular of the Czech models.
Rivalled only be Darren, Sebastian is also certainly one of the busiest. Sebastian appeared in no less than 17 Sting downloads in just two years between his audition in August 2009 and his début performance in "Sore Times for Sebastian" released in September 2009 and his last appearance in Rooftop Rebels in November 2011.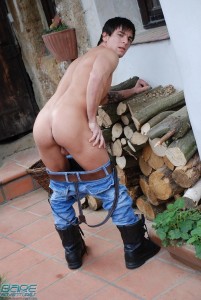 Sebastian has now retired from acting, but his considerable attractions can still be enjoyed in his movies, Sore Times for Sebastian*, The Head Master (With Dr. Barton), Discipline Down Under Part 3, Woodland Vandals*, Tales Down Under, Discipline Diary 1900, St Datchets Academy – The Epilogue, Let the Cane Take the Strain, Raw Down Under, Officer Carter's Borstal Diary, Domestic Trilogy, Doctor Doctor, The 8th Commandment, The New Prefect's Revenge, The Water Boys and Rooftop Rebels.

Sebastian in a more familiar pose
* "Sore Times for Sebastian" and "Woodland Vandals" are now part of the Sting Premium Selection compilation download