At the turn of the century corporal punishment for boys took many forms whether in the home, school or governmental institution.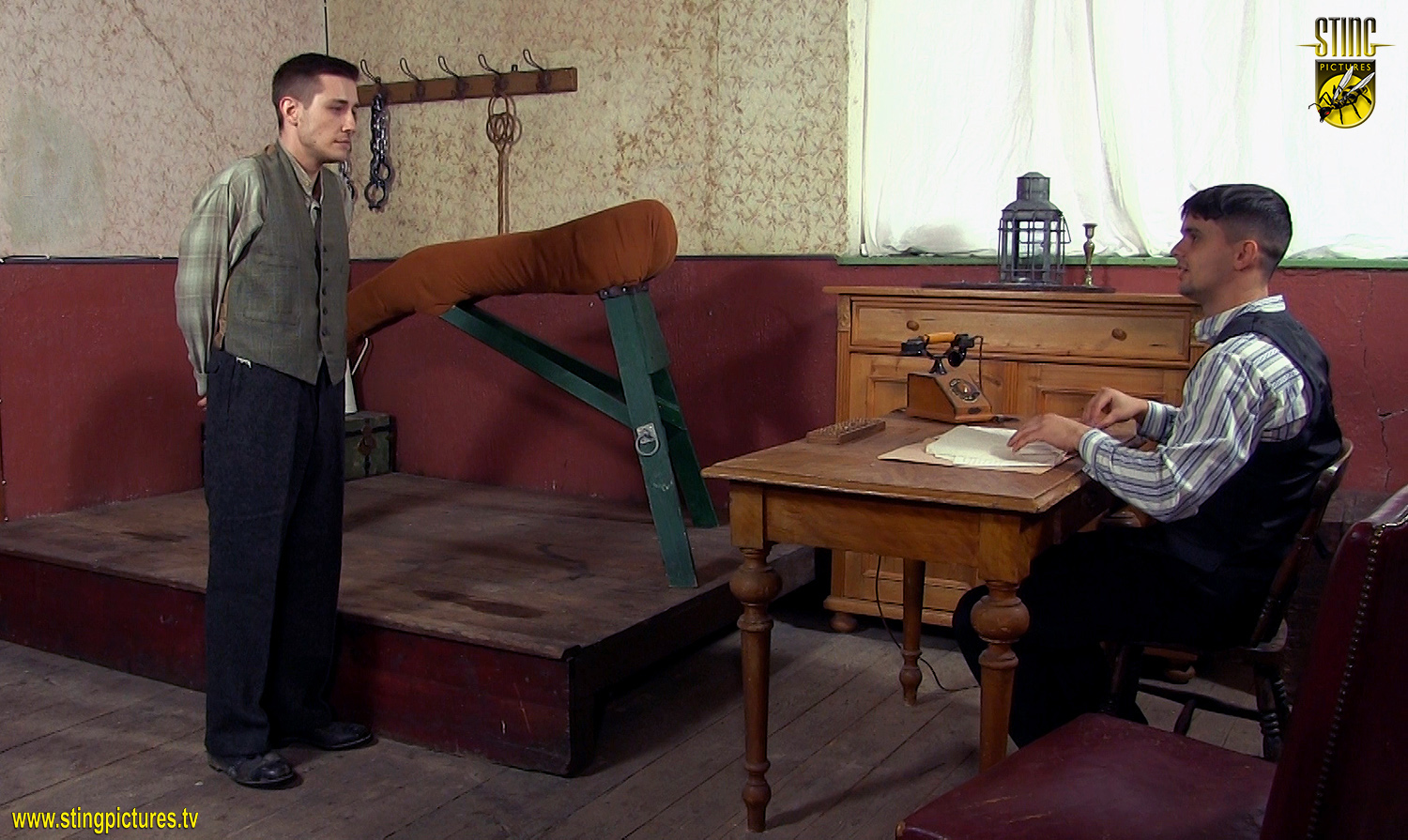 One well know instrument of correction of course was the birch, featured in the clip. Smith (Evan Novak) is sentenced to be birched and will receive his flogging mounted on a frame, specially constructed for the purpose.
There were many versions of this in Police stations across the country but this particular one is a copy constructed by Sting from a museum original.
This lad didn't get off with just a birching and for his cheeky behaviour in court is also ordered to go over the knee of the young Constable. An addition to his punishment.
Links
*
Sentenced To The Birch – in 1080p Extra High Definition
*
Sentenced To The Birch – in Standard Definition
*
This video is also available through Sting Raw at Clips4Sale for customers who wish to use an alternative processor.
Now also at Spanking Library.
And Fetish Library