The latest Sting CFNM Discipline release is "Trashed" starring Robin Palmer and Judy Steel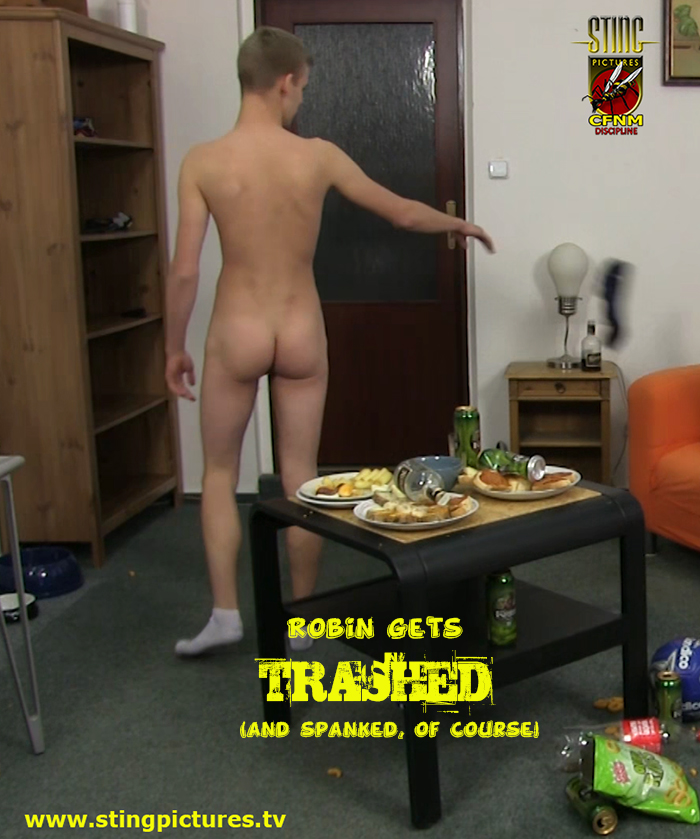 Click here or on the read more tab below to see the video preview and pictures

WARNING: Sting CFNM feature young men being disciplined and spanked by Strict women

Sting CFNM Discipline: Trashed
Its OK having some mates round for a few beers and a football match on TV but when you do it uninvited in your girl friends flat, that can turn out to be a big mistake.
One such lad (Robin Palmer) did just that. His girlfriend (Judy Steel) is not the sort of lady you mess around with. When she suddenly arrives back at her place to find a TV football party in progress with food and trash dumped all over the floor, she takes great exception!
This impromptu lads gathering is not what she expected to find on returning home from work. Her boyfriend is supposed to keep the place clean and orderly. She quickly sees his friends out of the door, Now to deal with the boyfriend and at that moment perhaps he also knows what's coming.
However, first she orders him to tidy up the trash.
As you will see this lady certainly knows how to deal with older naughty boys! And she is determined to get to the (little bare) bottom of the problem.
Finally she sends him to clean the kitchen, he might as well, he won't be sitting down for a while!!
**********