The latest Sting Lads Spanking Compilation is
Leonardo King Compilation Part 2
Only $19.99
The scenes in this seven video compilation are:

NO STARS JUST STRIPES
To cater for our vast number of American customers Sting this one a US theme. The paddle as a punishment still exists in some intuitions in the USA and certainly in one or more military schools. No Stars Just Stripes hasn't been given a particular time frame but is set in a typical US College.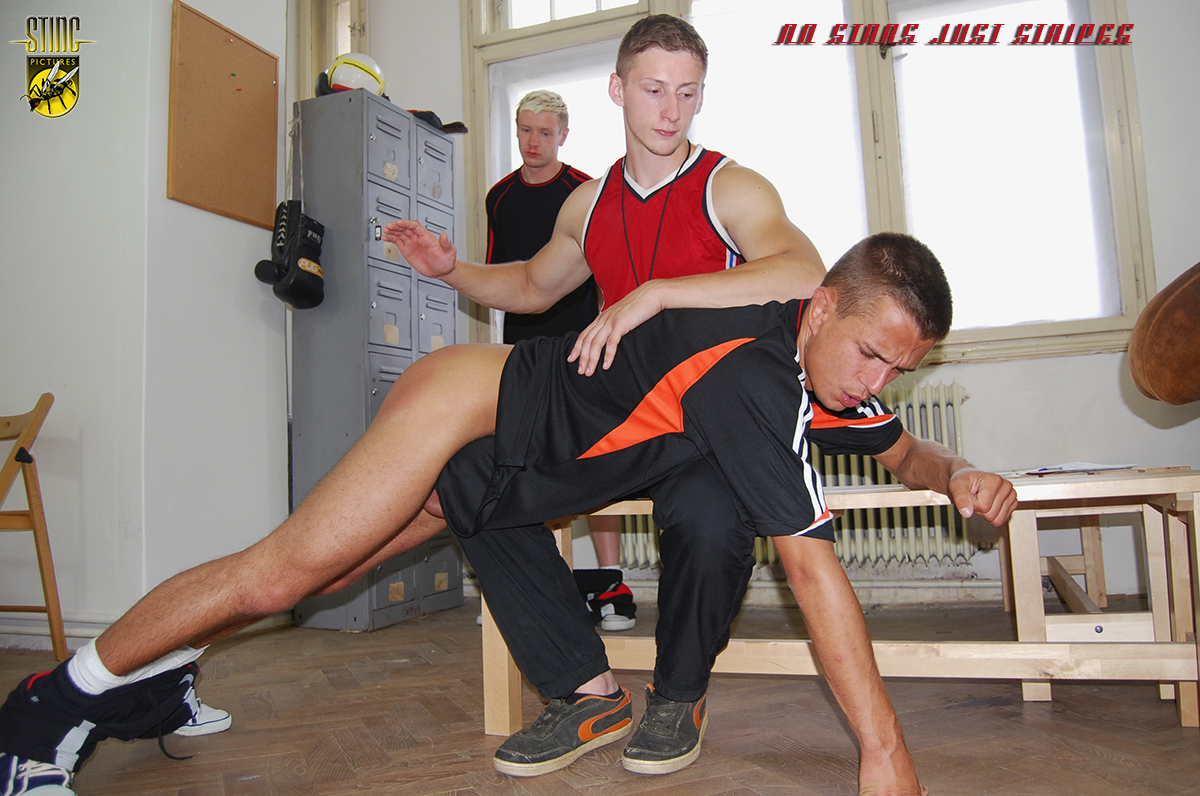 The young assistant coach Jonny McIver (New Sting top Eddie Savion) has had to break up a fight between two basketball players in training. The senior coach is not happy and orders him to deal with the two lads. Jarren (Leonardo King) has punched another player, Wade (new Sting Lad Riley Smith) and as such is to be dealt with more severely.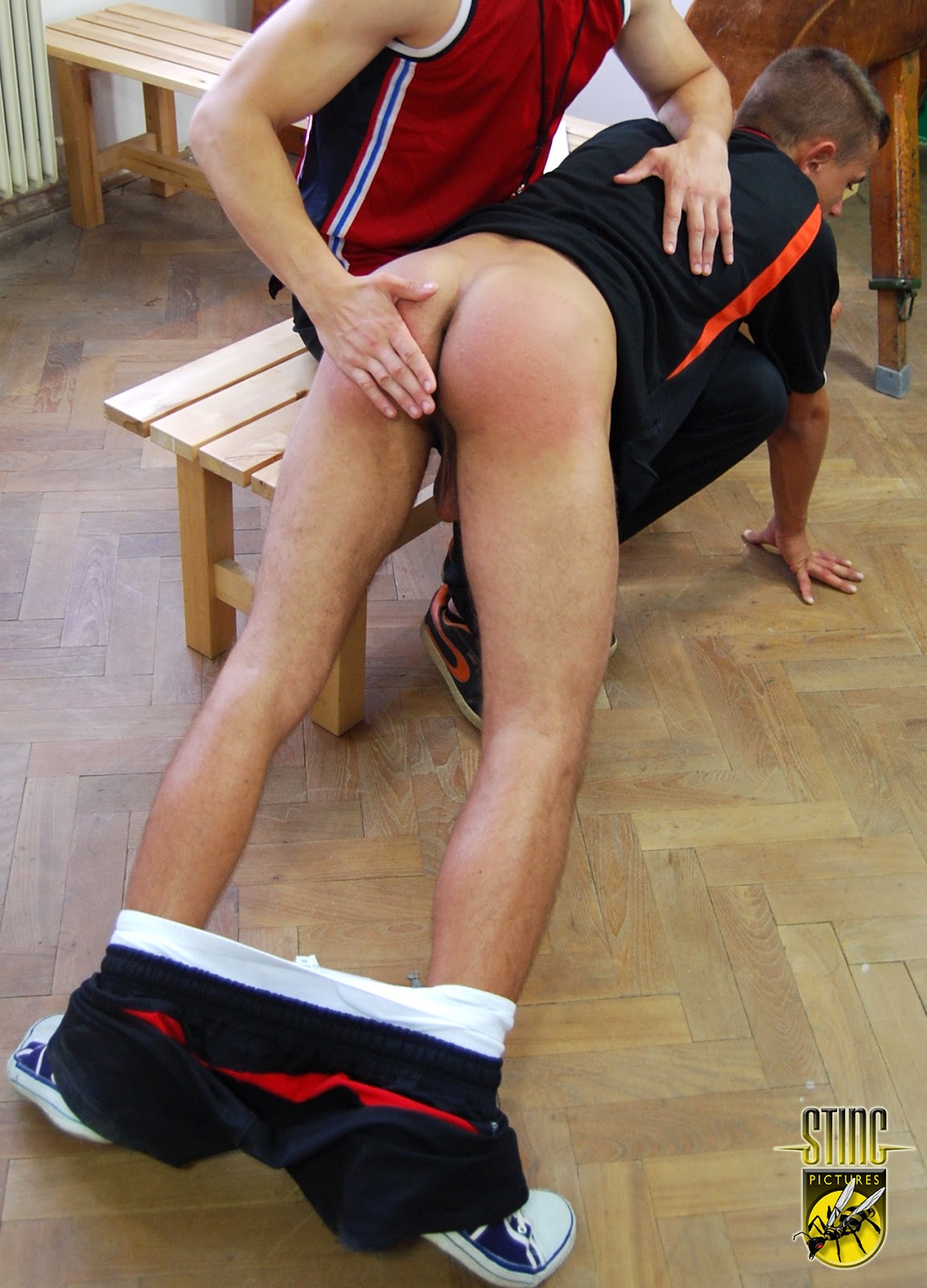 McIver starts by spanking both lads red raw seated on a Gym bench, but it's not the end of punishment for these two hot heads.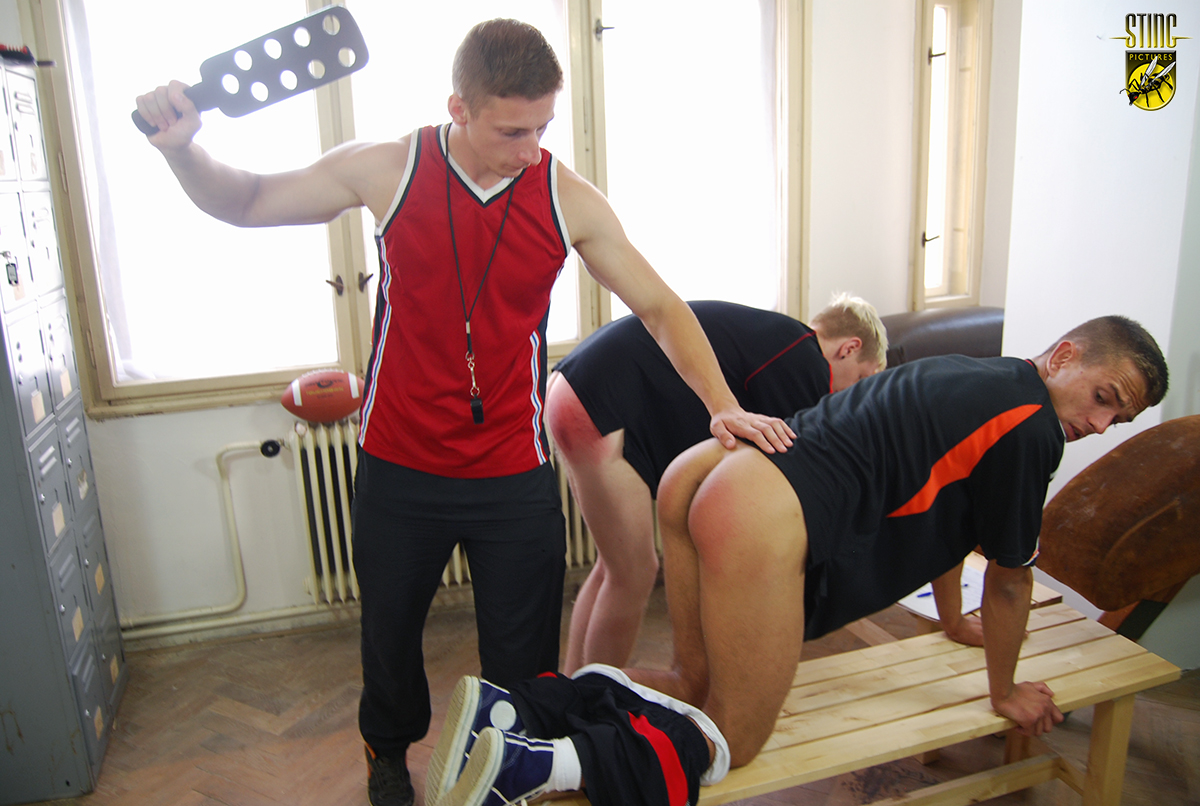 Reaching up on top of the locker and taking down a well-used holed paddle, both boys now receive a series of firm swats turning their butts an ever brighter red. When they finally stand clutching their sore bottoms regret for transgressing in college is written all over their faces.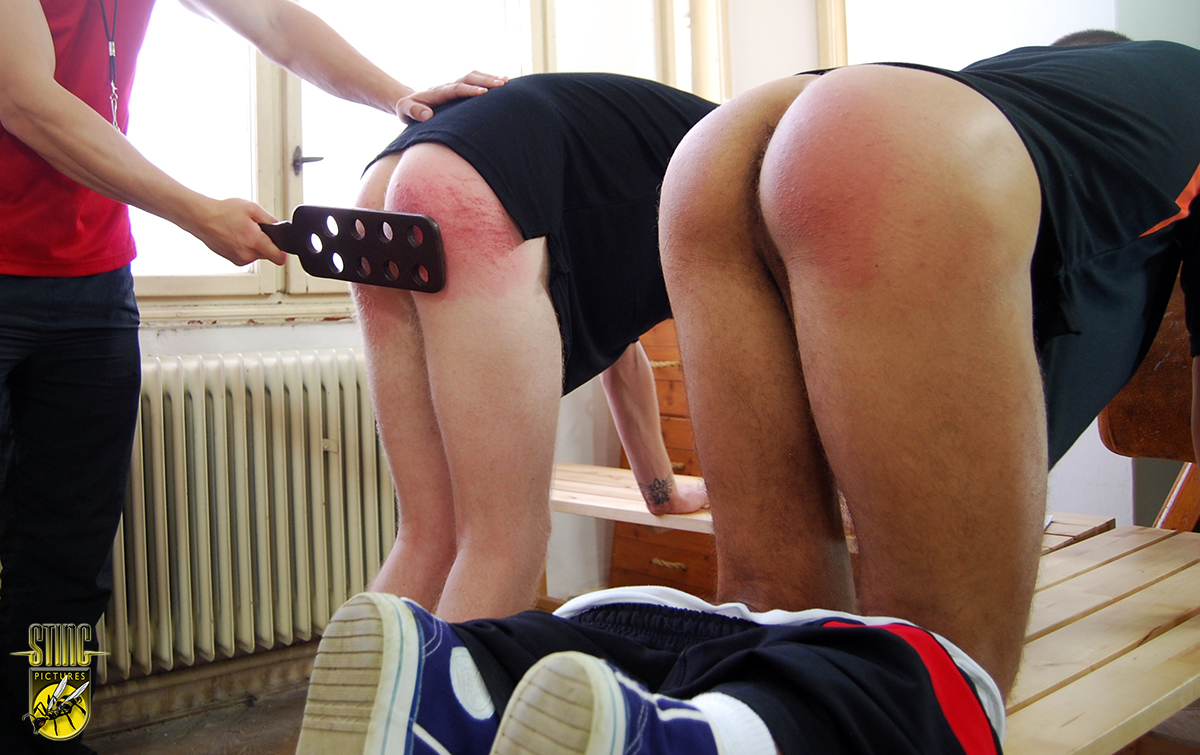 *
Click on the Read More tab below to see more images from this compilation
*
______________________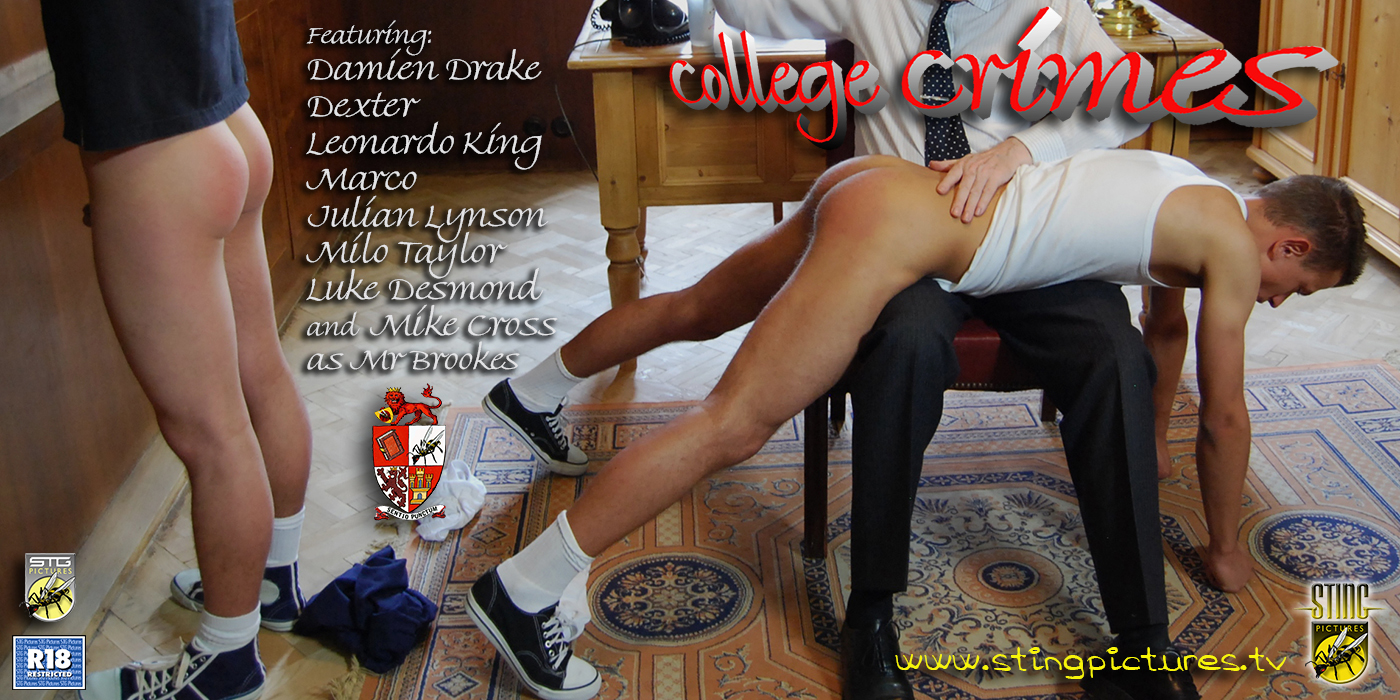 COLLEGE CRIMES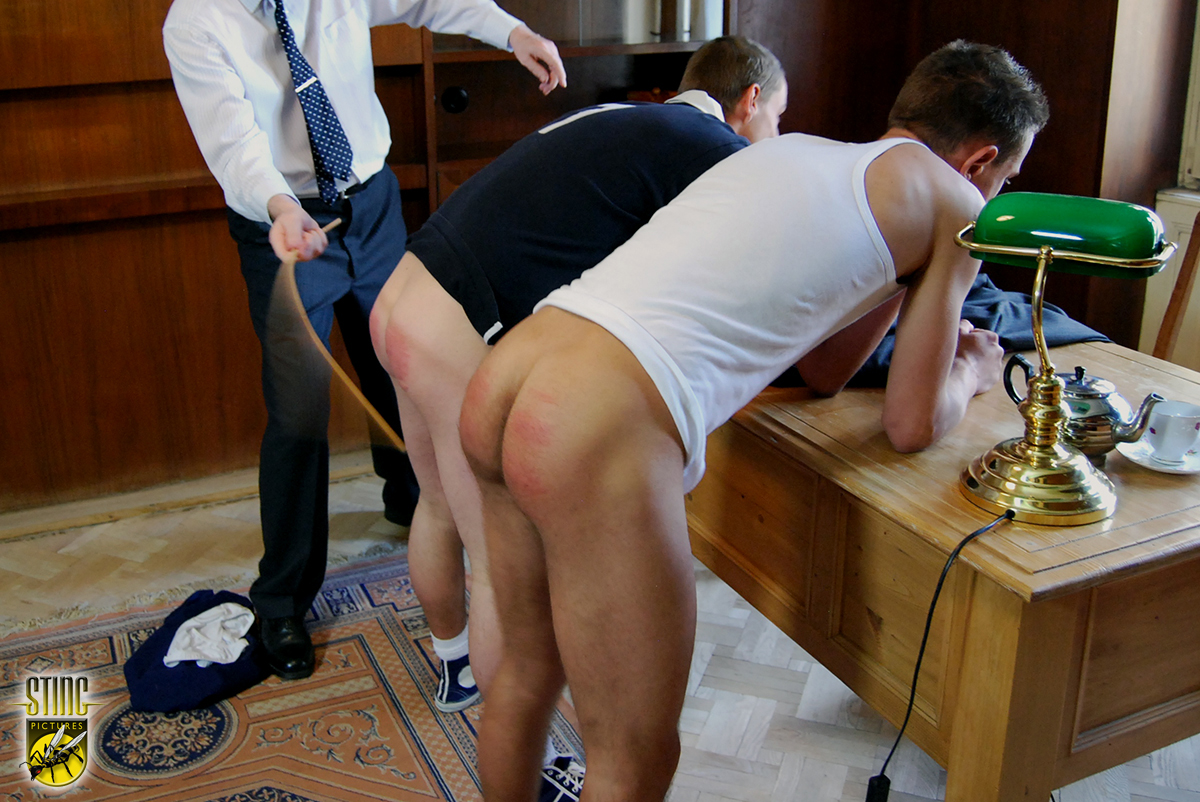 Another disciplinary event involving both Nichols (Marco) and Rutherford (Leonardo King) is mentioned. They had been fighting after a disagreement about a football match. Sent again to the headmaster for this a second time they are both given a hard spanking and stiff caning.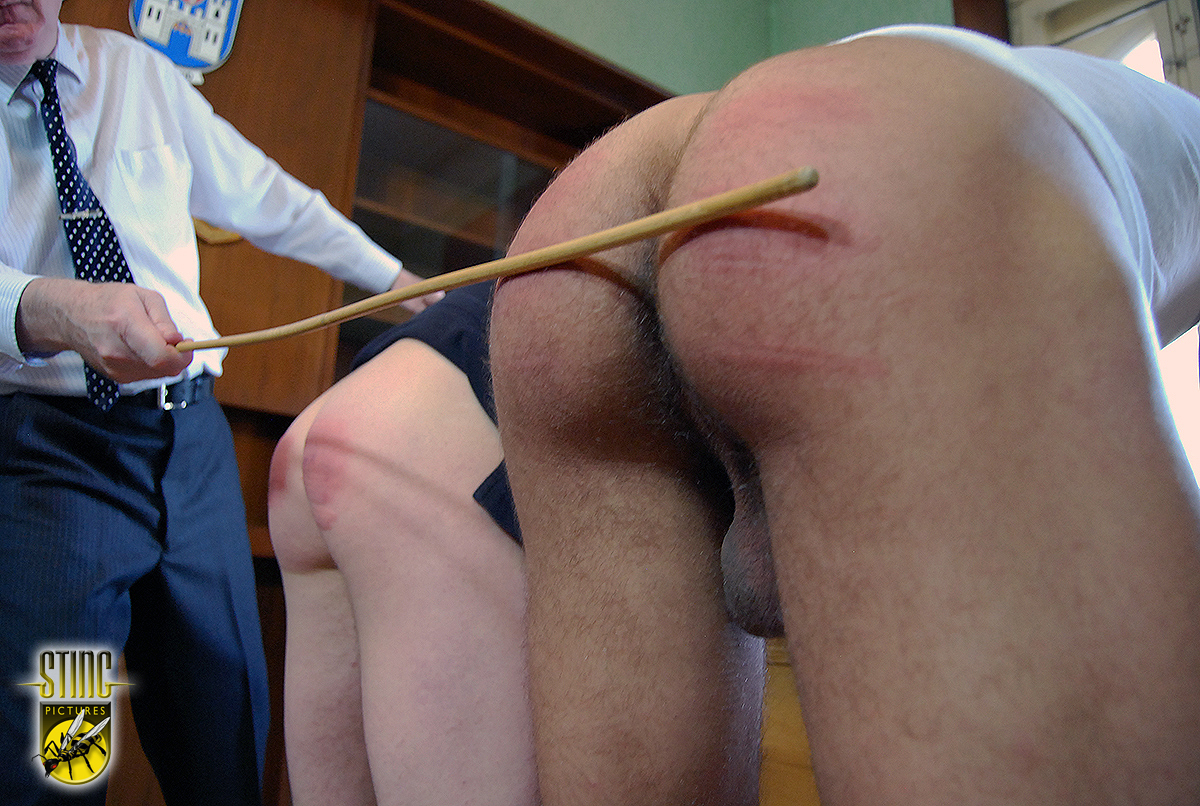 Bucking and yelling as the stripes are laid on they both lads decide it's perhaps better to just talk it out in future!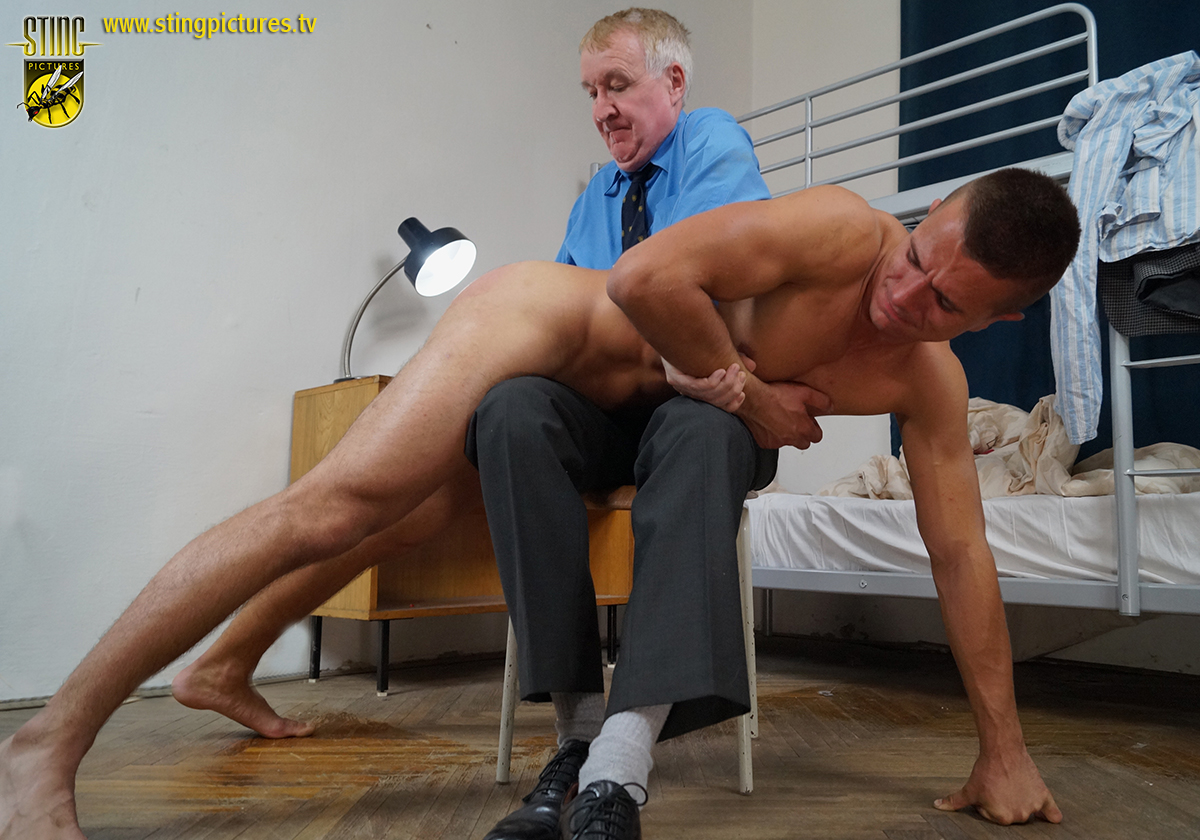 THE BIRCHING BLOCK 3
Again the heavy wooden block has been placed in position for two more miscreants to keel in contrition and receive punishment. In time-honoured fashion a traditional ceremony of bare bottom birching will take place.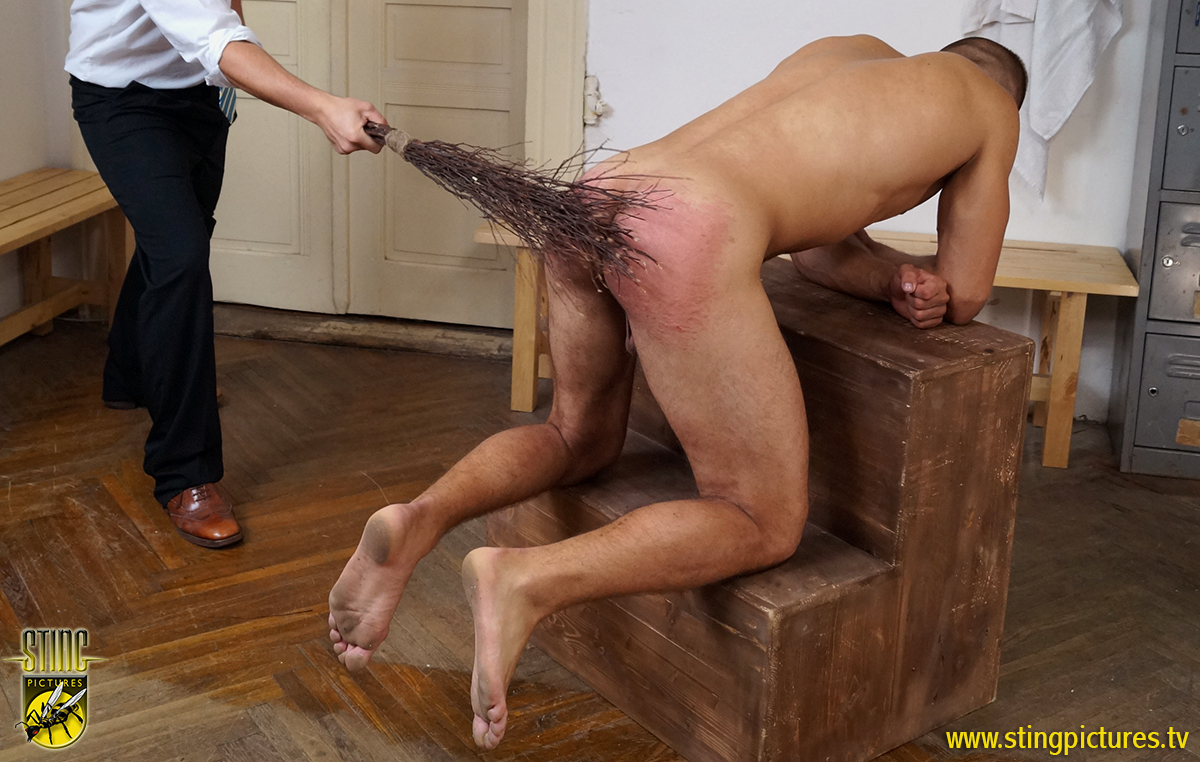 The school bursar has been asked to supply the instrument, freshly made and soaked in brine beforehand for extra suppleness.

A BEATING AT BED TIME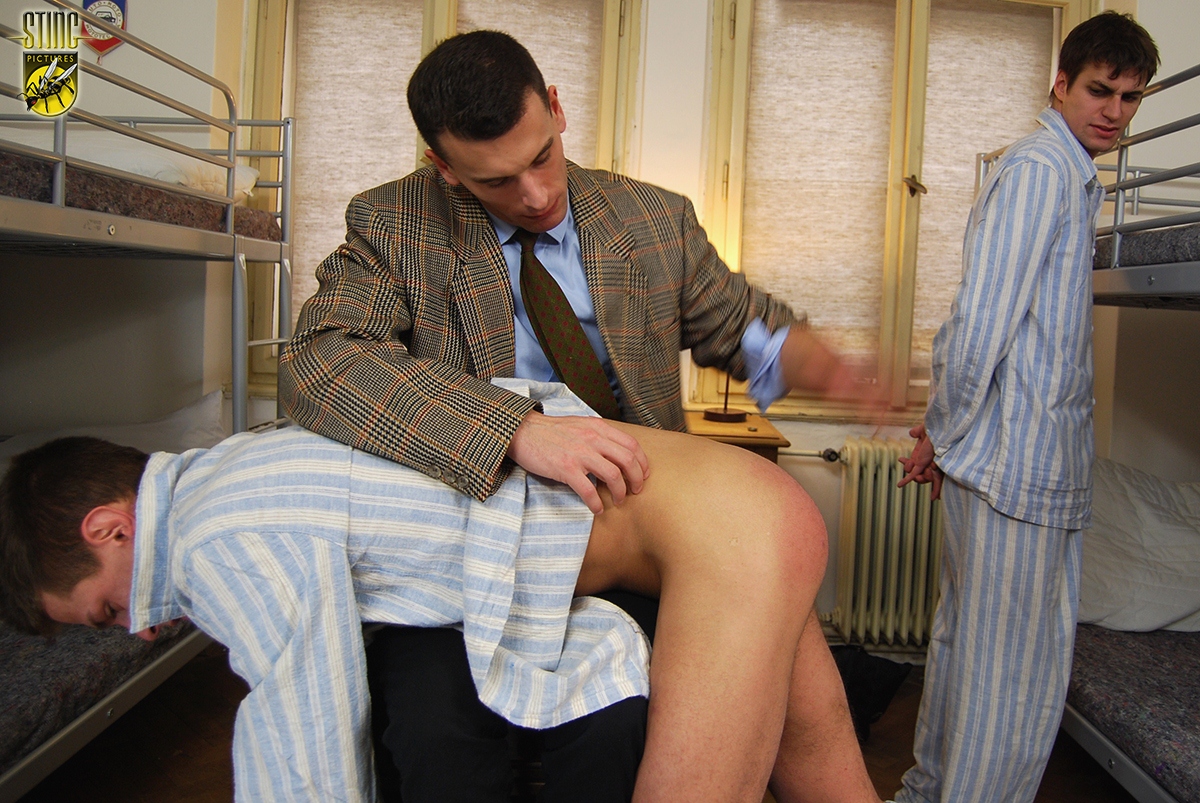 As Combehall College settles for the night the dormitories are often a hive of activity. In the seniors block two students Stewart (Leonardo King) and Nicholson (Rudi Vallance) have thought fit to sneak some bottled beer in. Alcohol of course as they are fully aware is banned in the college. They might be eighteen and sneak in to the pub once in a while but back in the dormitories it's definitely taboo. They couldn't have timed it worse really as they are both caught red-handed by the Head of House who leaves his deputy Mr Wilson (Dexter) to deal with them.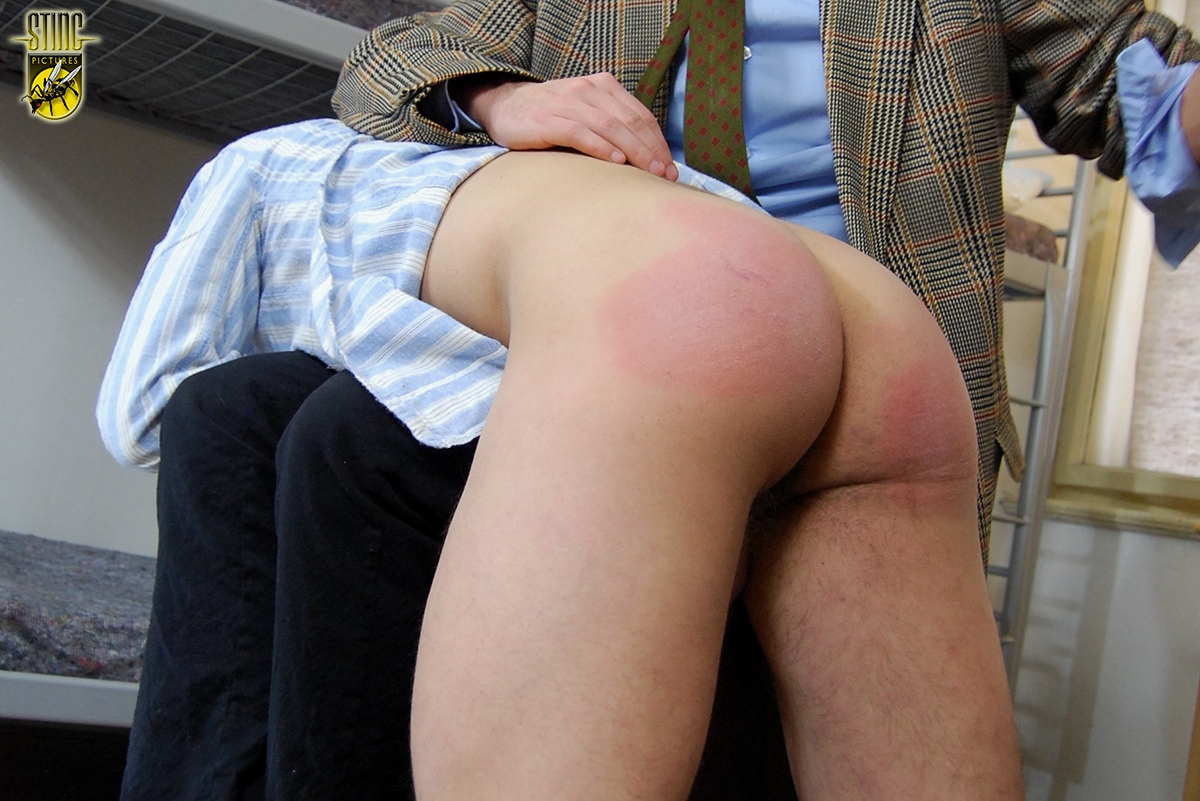 He wastes no time in giving them both a good spanking pyjama bottoms both up and down. This is very embarrassing for such fit young lads and as they rub their now reddened bare bottoms they realise Mr Wilson has further punishment in mind.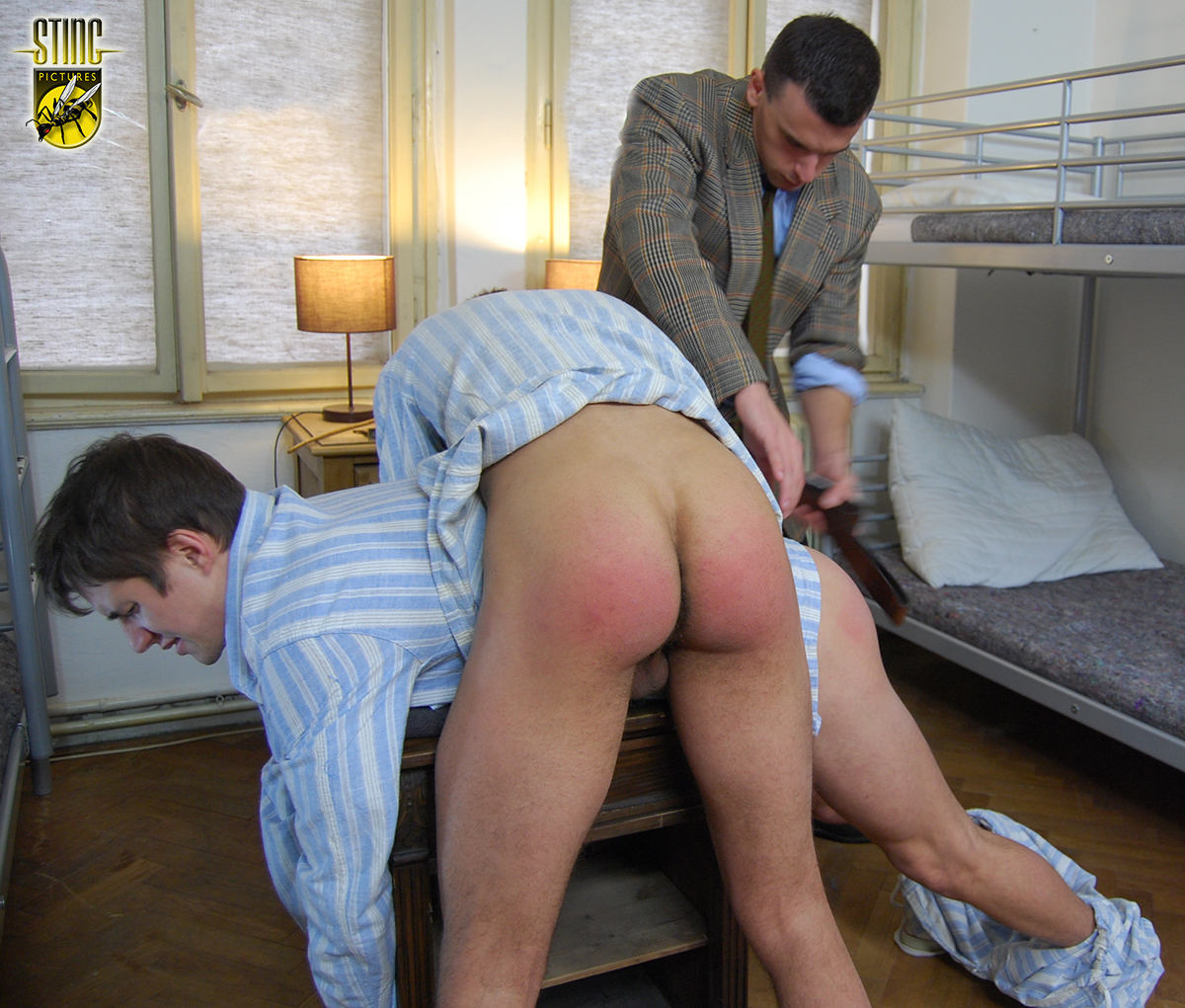 Now they are bent over one another and the burning lash of a thick leather belt is descending on to their raised and very rounded butts. They both begin to howl but to no avail as the young master decide to finish off with his dormitory cane. This swishy rattan is kept for after lights out offences and is easily carried on patrol.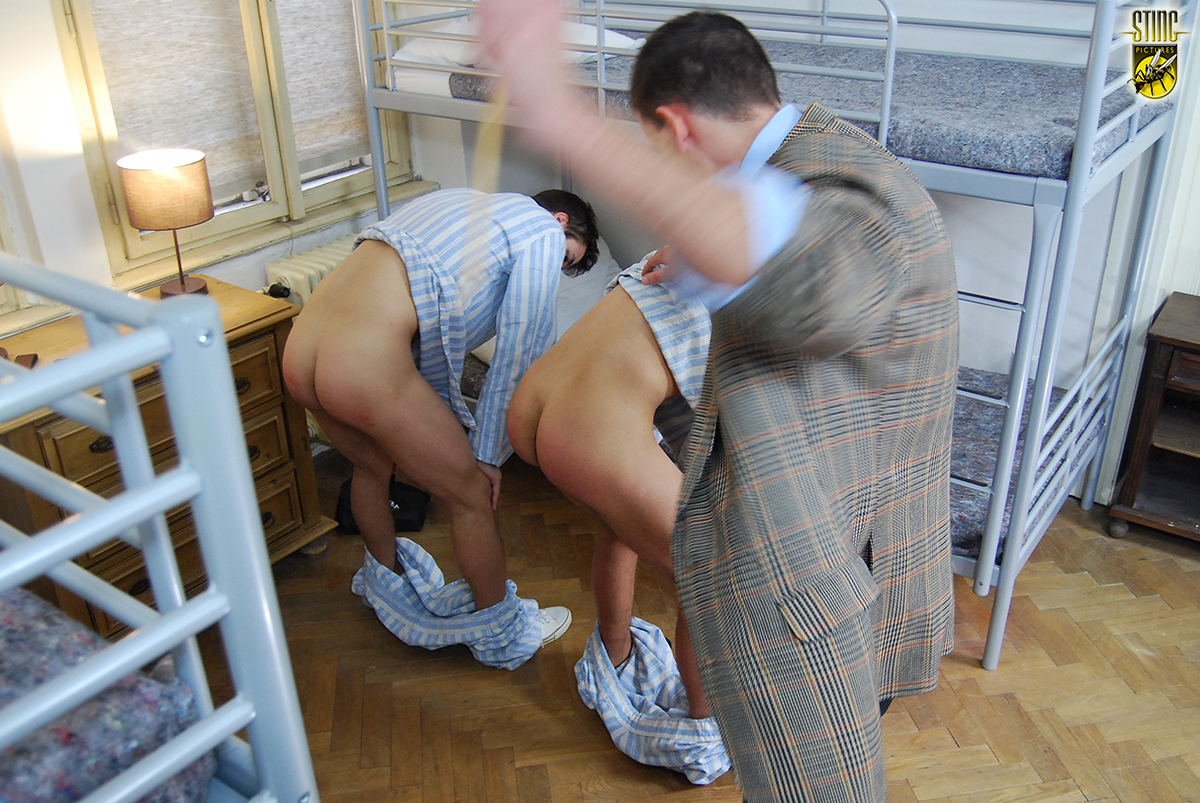 Both lads are now bent over side by side their raw bare bottoms about to feelsthe wasp like sting of this thin cane. Yelps, gasps, and howls follow as both boys get the red stripes they deserve. The biting rattan cane delivers its disciplinary message well pleasing its giver the toned form master Mr Henry Wilson. Maybe the best thing to enforce the college rules really is A Beating At Bedtime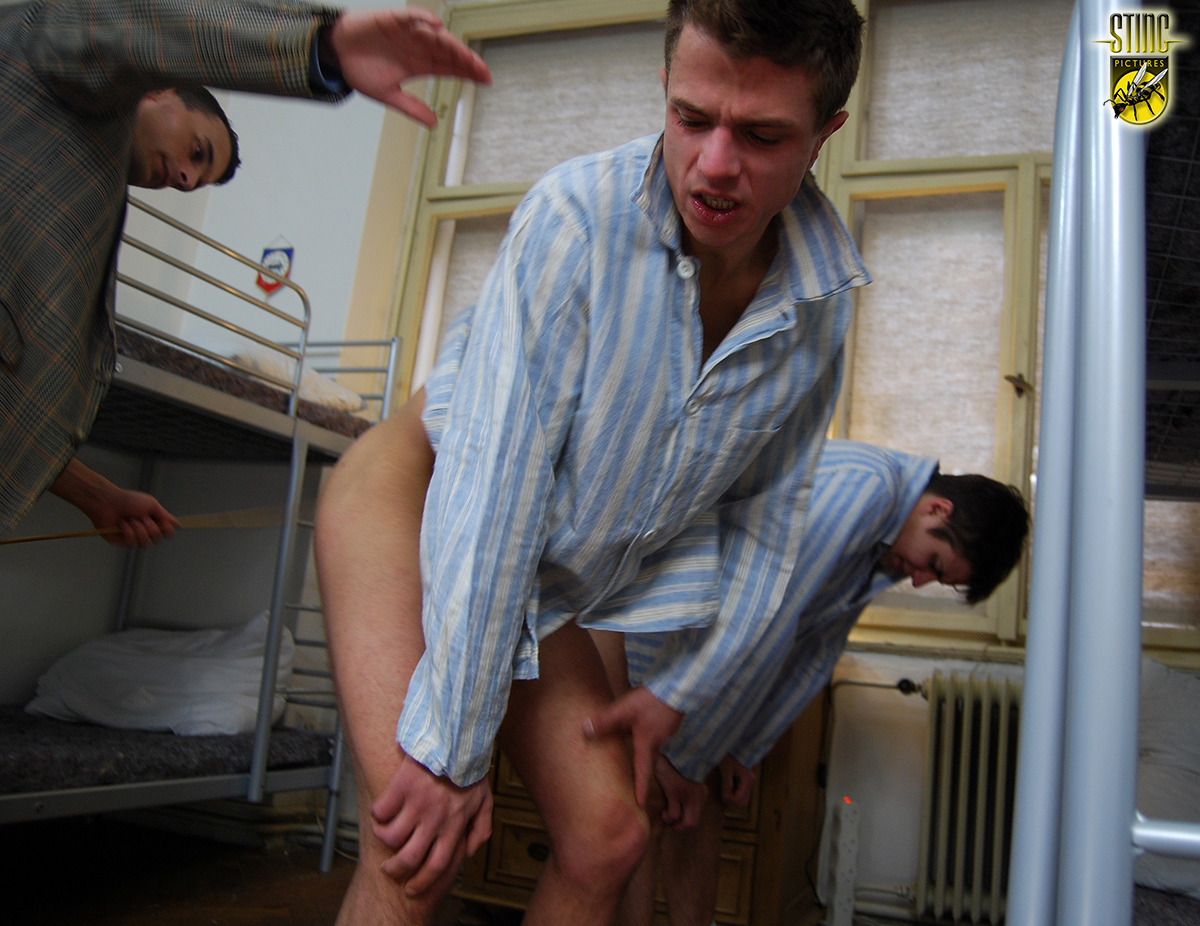 APPROVED EDUCATION 9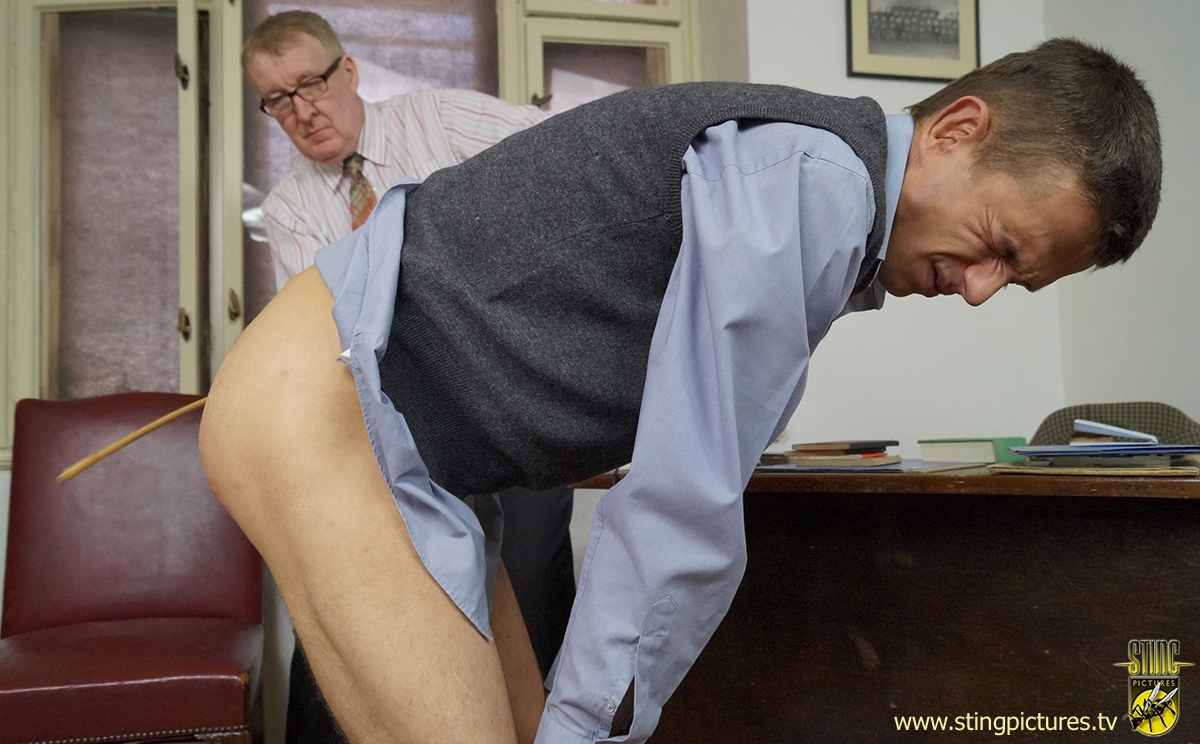 Doug Henshaw (Leonardo King) is another terminal offender. He is struggling to explain why he has brought a third letter about his unruly behaviour in class to the Headmasters study. Touching his toes as ordered he can feel his backside pushing tightly out causing the grey shorts to wrap neatly round his dangerously exposed buttocks. The cane thwacks down! It burns, but now it's going to really sting as the order to 'take down your shorts' is barked out. The unruly lad's bare bottom will now take the full brunt of the well-oiled swishy rattan. The scorching stripes grow as do the howls that they cause. Henshaw feels humiliated and as he stands to pull up the grey shorts across his raw and painful bare backside he can't help issuing a rude expletive.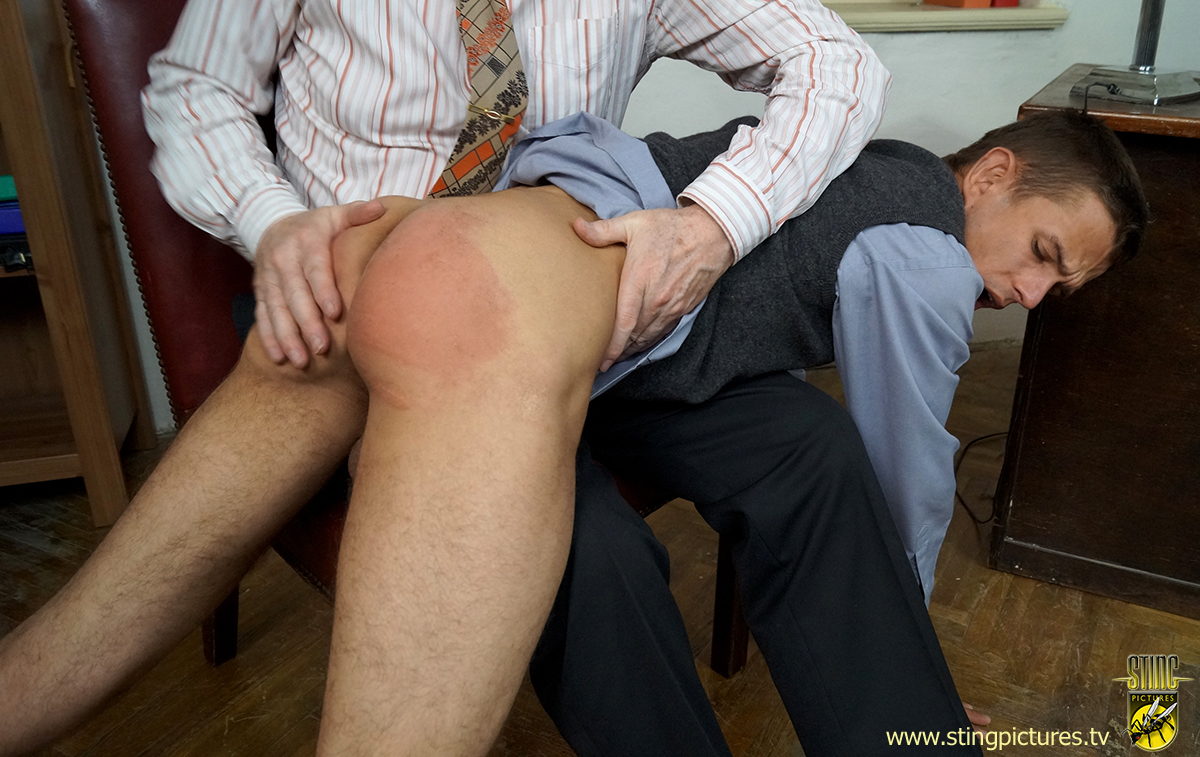 The Headmaster will have none of this and furiously pulls Henshaw across his knee. The boy will now receive a bare bottom spanking over his burning stripes he'll certainly remember for some time to come!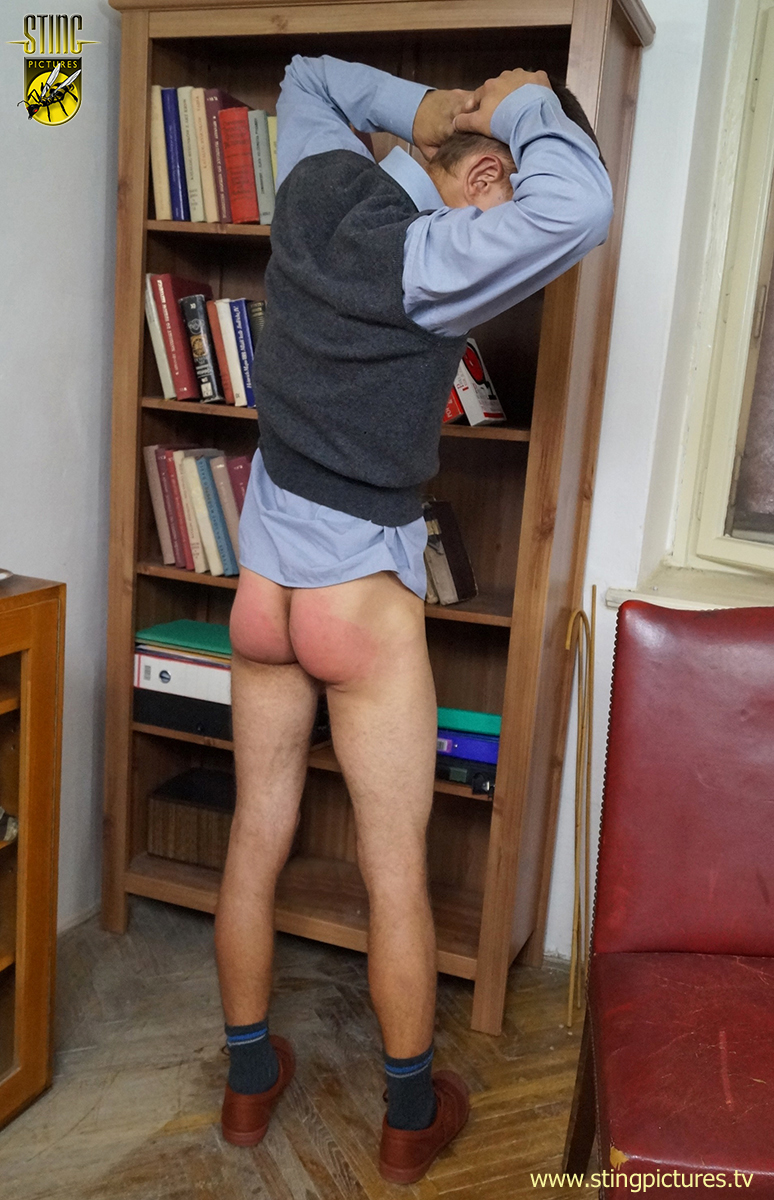 TAKE EM DOWN
Back at the turn of the century the Police Courts had a few more disciplinary measures they could hand out than perhaps is available today. Prominent among them were the birch and cat of nine tails. Convicted young felons could often expect a dose of these judicial stingers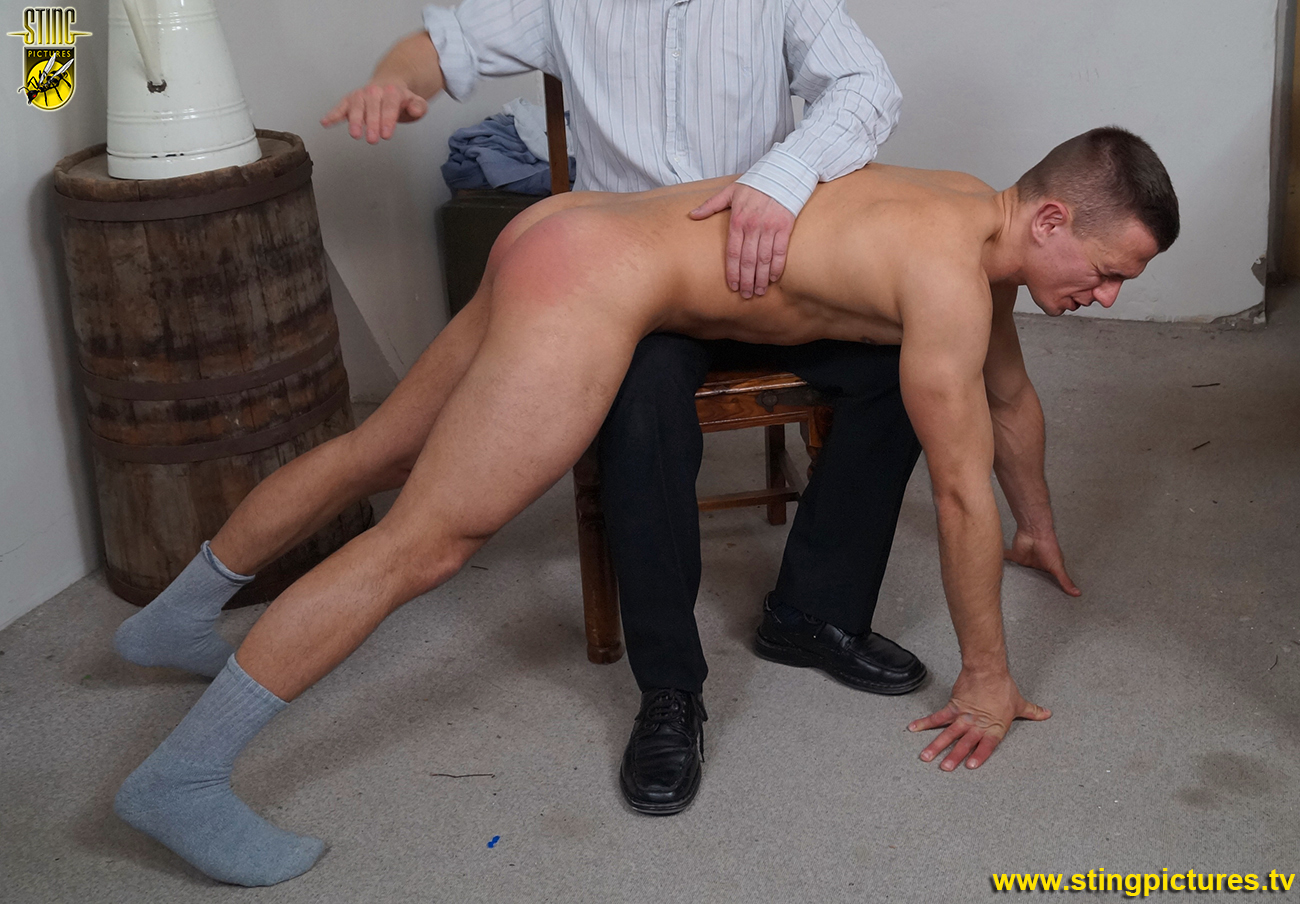 First before the justice's that day is a fit young lad known as George Green (Leonardo King) He had been up before the court in the past and this time the judge was in no mood to compromise. For his crime he would receive one month in custody for correctional training and twenty five strokes of the birch.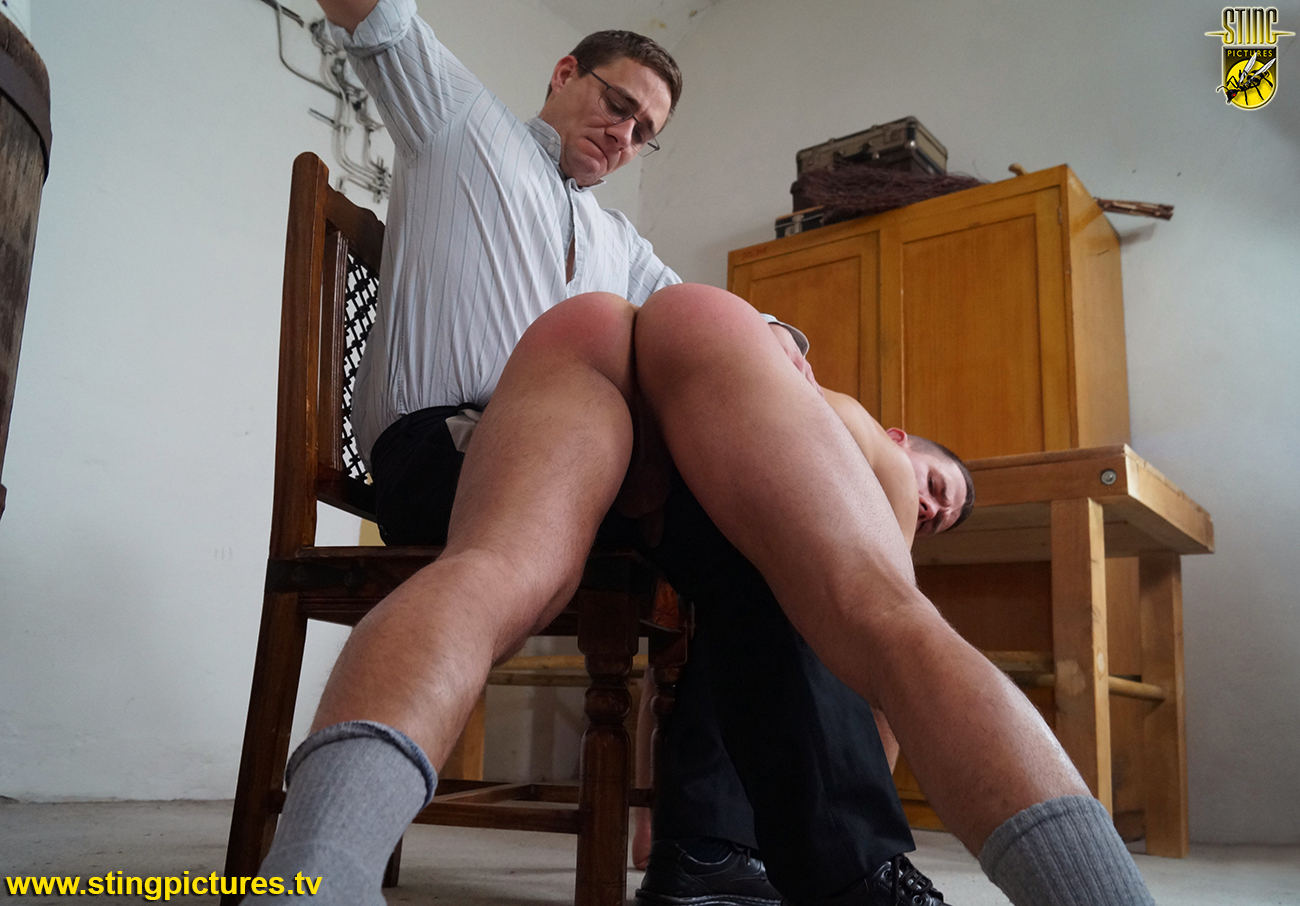 Unofficially the judge also pencilled a recommendation that he should also go 'over a prison officers knee' for a good spanking to reflect his juvenile approach to law and order!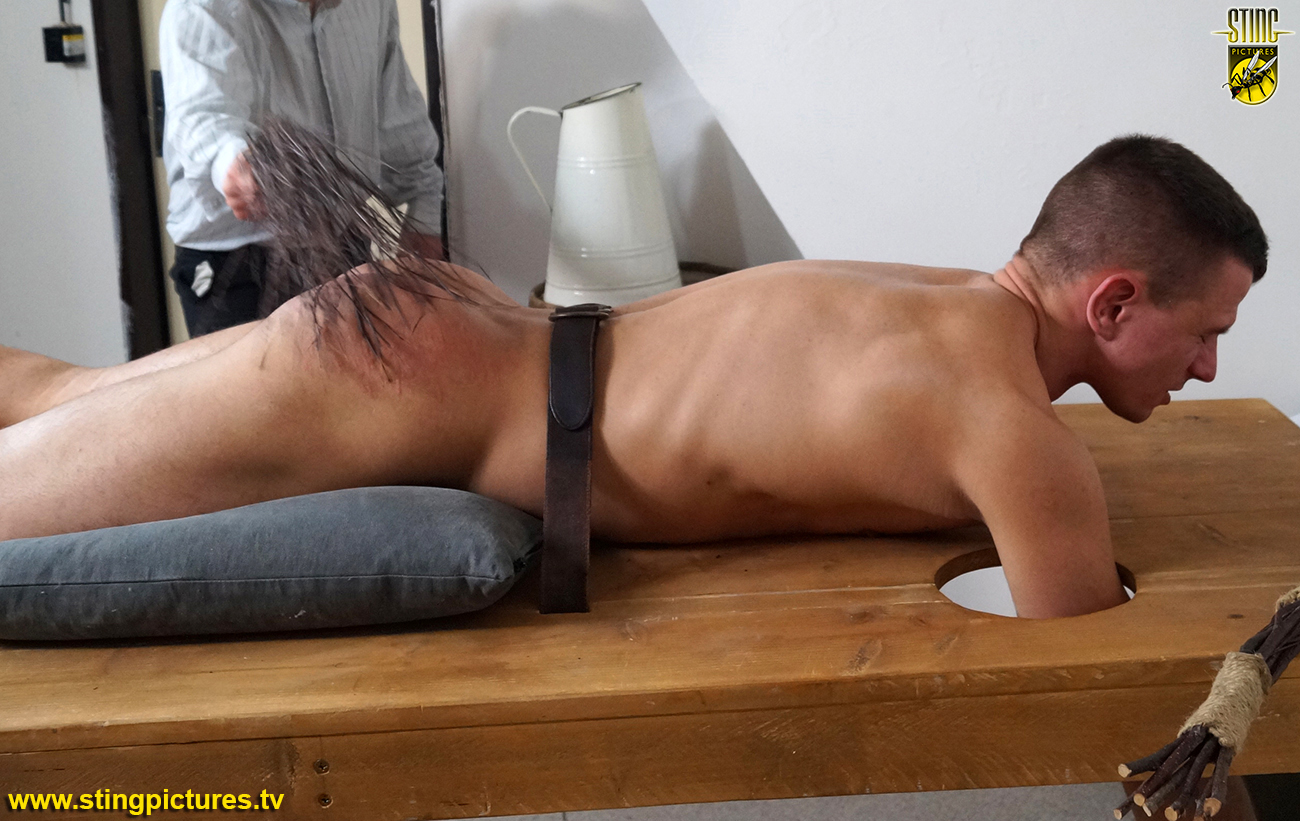 Face down on the birching table, bare backside raised for the rod, George would quickly decide to adjust his future behaviour!
Rogers (Leonardo King) has yet again been playing his radio under the covers. He knows the rules but has continually broken them. Now he's before his Housemaster Mr Volny. Having no excuse this senior will be getting a taste of the Housemasters birch. This special instrument made from freshly cut and whippy willow rods can sting like fury.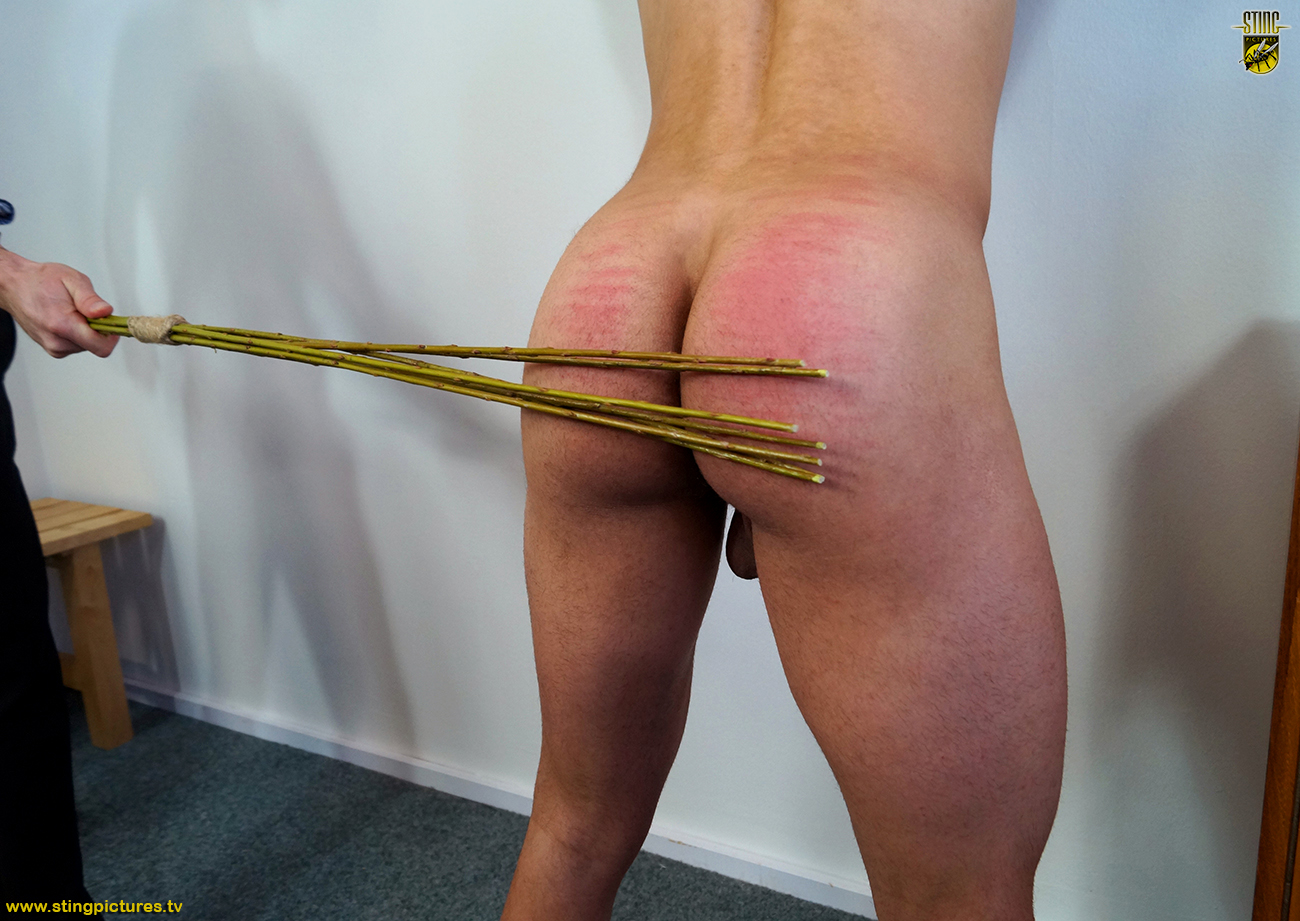 He is ordered to stand against the wall and take his punishment The rods whistle down and Rogers muscular protruding bare bottom takes the brunt of the biting willow birch.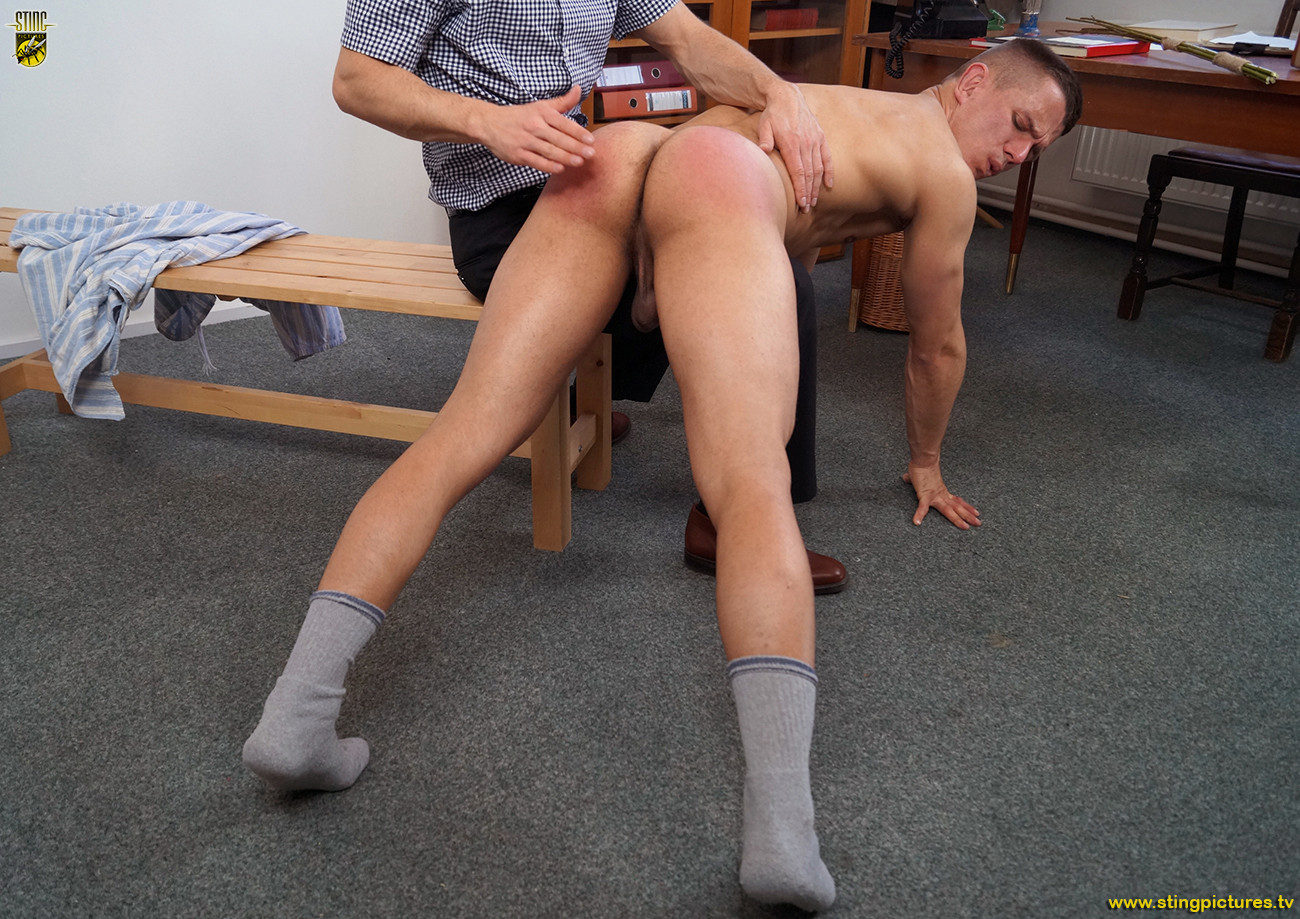 This perfectly rounded target, what you might expect from the gym trained school Rugby captain, will also be soundly spanked over the knee! No matter that he is a senior boy either! Rogers yelps and wails as the stinging slaps scorch his globular bare bottom. Dealing with the pain and humiliation is now the only thing he's tuned into!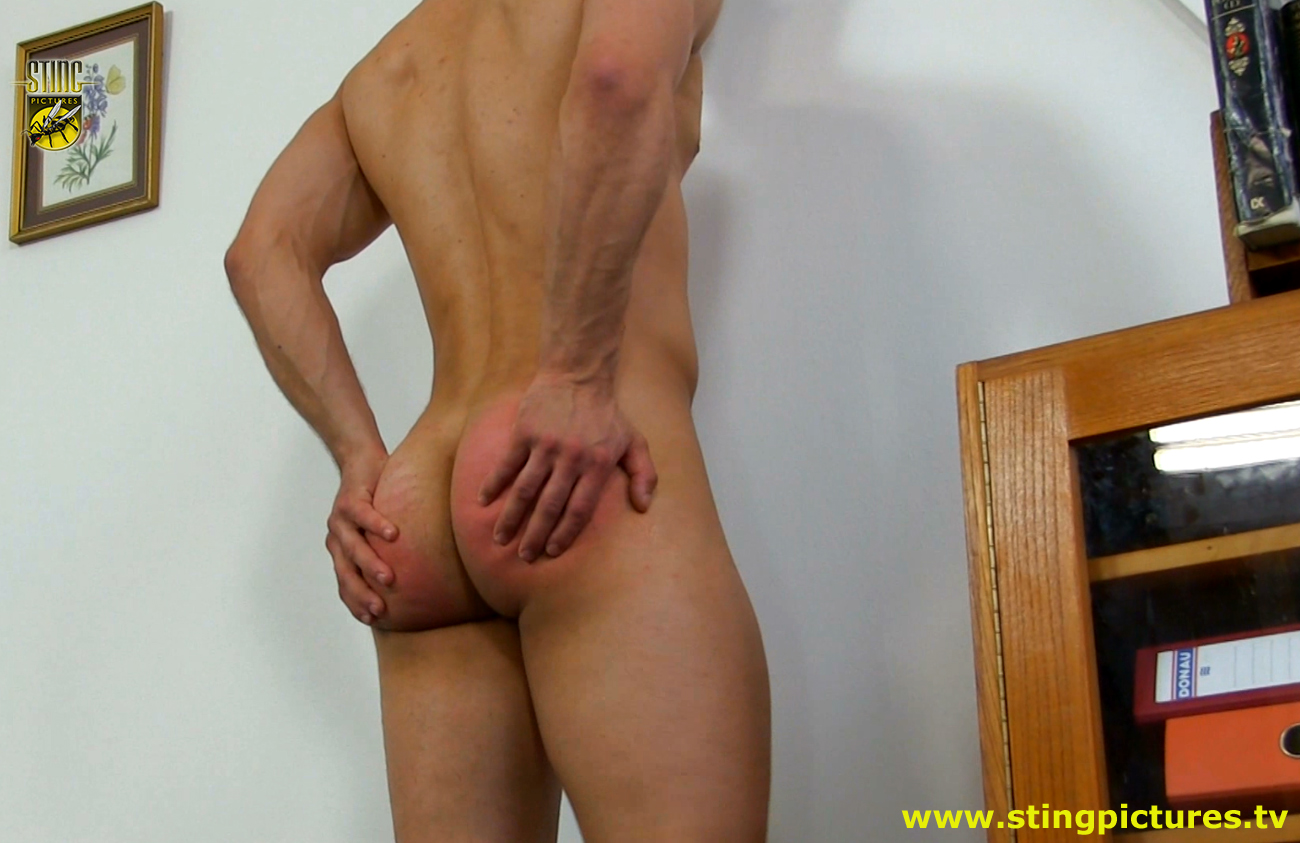 Links
*
Leonardo King Compilation Part 2
.
This video is also available through Sting Raw at Clips4Sale for customers who wish to use an alternative processor.