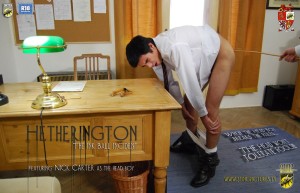 The Head Boy's job is to set an example and maintain discipline amongst the other students. He is supposed to be the standing example of what the others should be able to attain.
Young Hetherington's case he is not always successful at living up to that standard and flicking blue ink paint balls with a ruler on to the clean white shirts of fellow sixth formers is not a good example………..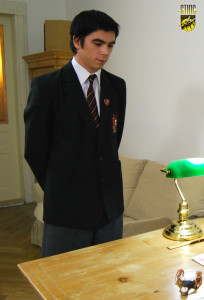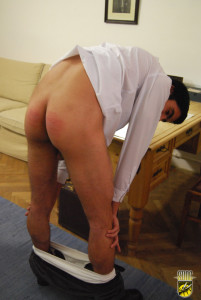 The Head is understandably furious. Hetherington is summoned to his office and given a good caning for his misdemeanour! He'll now have some stinging bright red stripes to show off in the showers.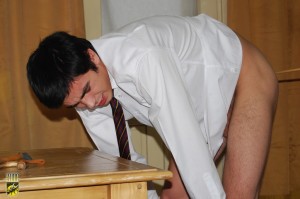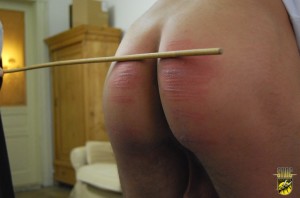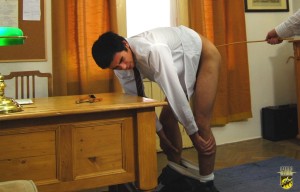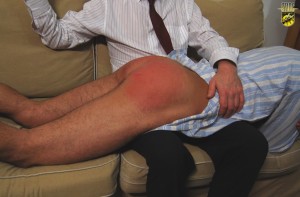 The Head though is not too sure the message is getting through to his most senior pupil or indeed the rest of the college. So to make sure everyone is aware that the Head Boy is being firmly disciplined he arranges that Hetherington to return at nine o'clock for further treatment!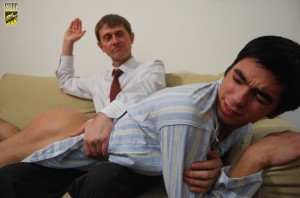 Just before lights out the Head Boy waits outside the Headmasters study again. This time, although he is one of the older boys, he's going to get a long hard humiliating spanking and will return to his dorm with a burning red backside to remind him he is the Head Boy and therefore an example to the rest.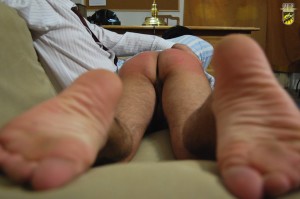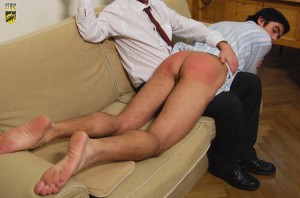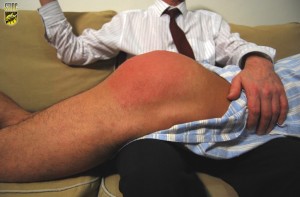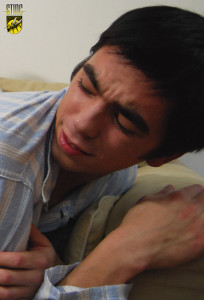 The Headmaster through his exemplary punishment will make sure that it stays that way for Hetherington.
Links