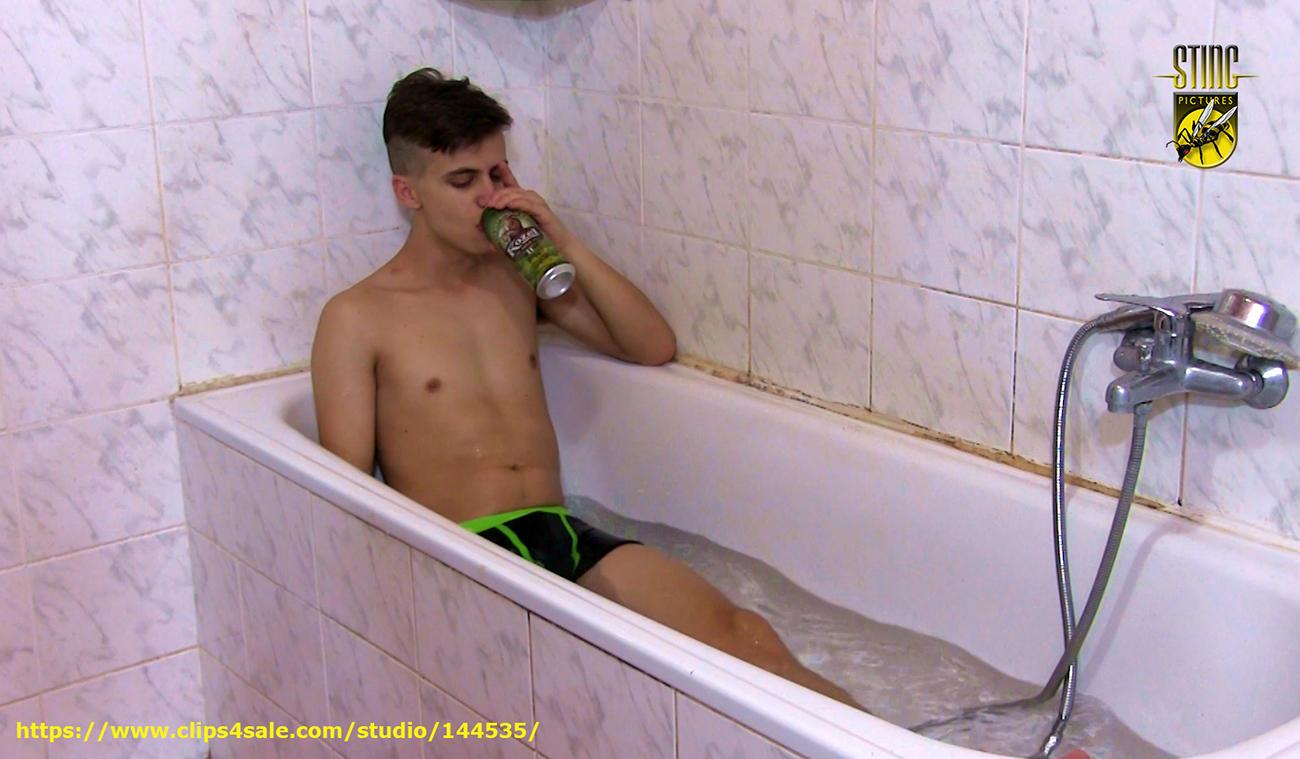 Austin has just made a bad move by taking Johan Volny's beer out of the fridge and slipping into the bath with it. Needless to say Johan arrives home after a football session looking forward to a relaxing evening and a cold drink. His beer is missing and a badly whistled tune drifts from the bathroom where he finds Austin with his beer.
Austin从冰箱里拿出Johan Volny买的啤酒,美滋滋地钻进浴缸。而这显然不是个明智的决定,更别提Johan刚踢完足球回到家,正想喝杯冷饮解解乏,度过一个愉快的傍晚呢。他发现啤酒不见了,同时浴室里刚好传出一串蹩脚的口哨,Johan走进去,撞见Austin正在享用属于他的美酒。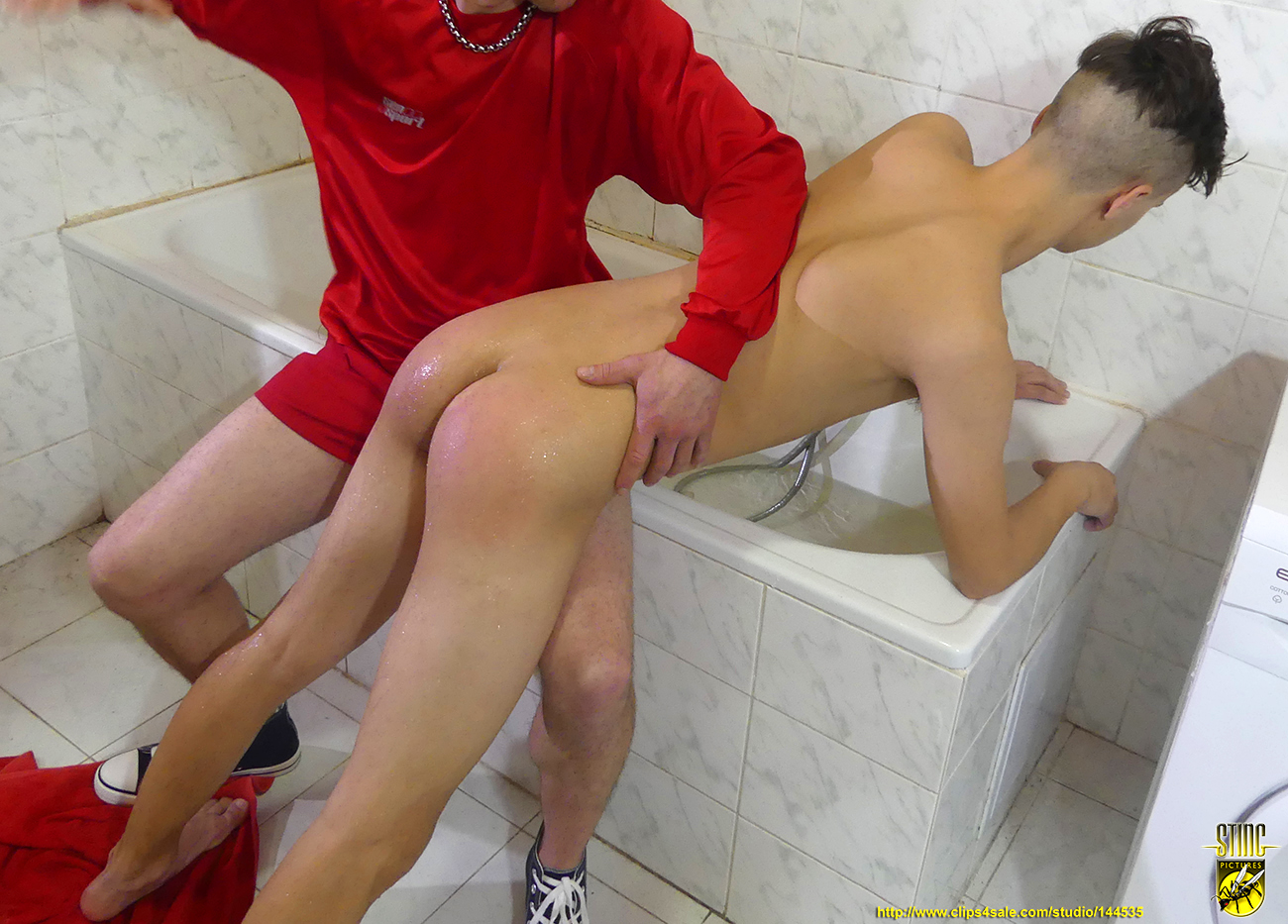 Not happy Johan drags him out of the bath and gives him a well deserved spanking, starting on his wet underwear (which he for some reason had on in the bath) and then on his bare backside!

不高兴的Johan将他从浴缸里拽了出来,给了那只罪有应得的屁股一顿好打。先是隔着浸湿的内裤(由于某种原因他洗澡时还穿着),然后掌掴光屁股!
*
Click here or on the Read More Tab below to see more pictures
*
_____________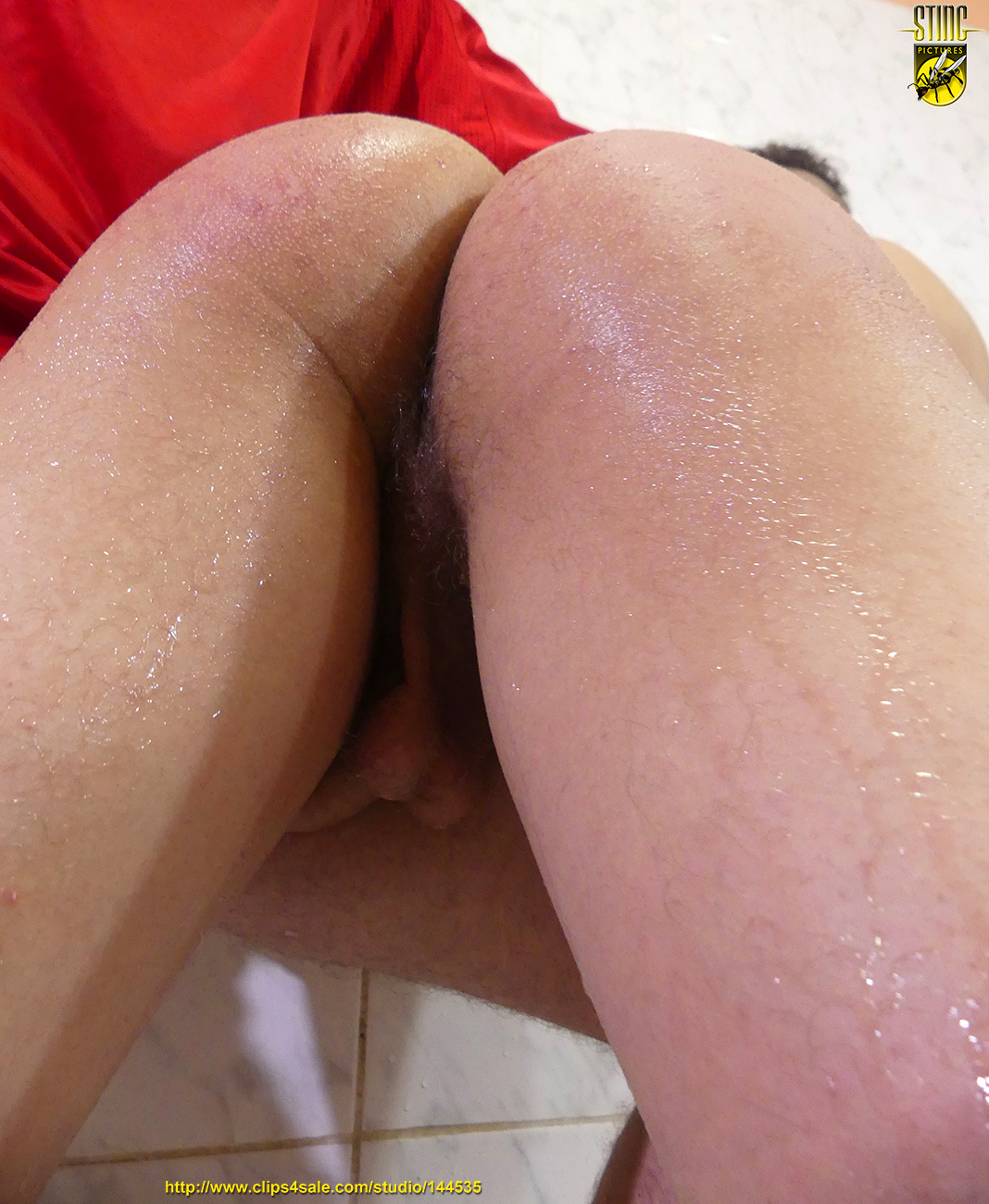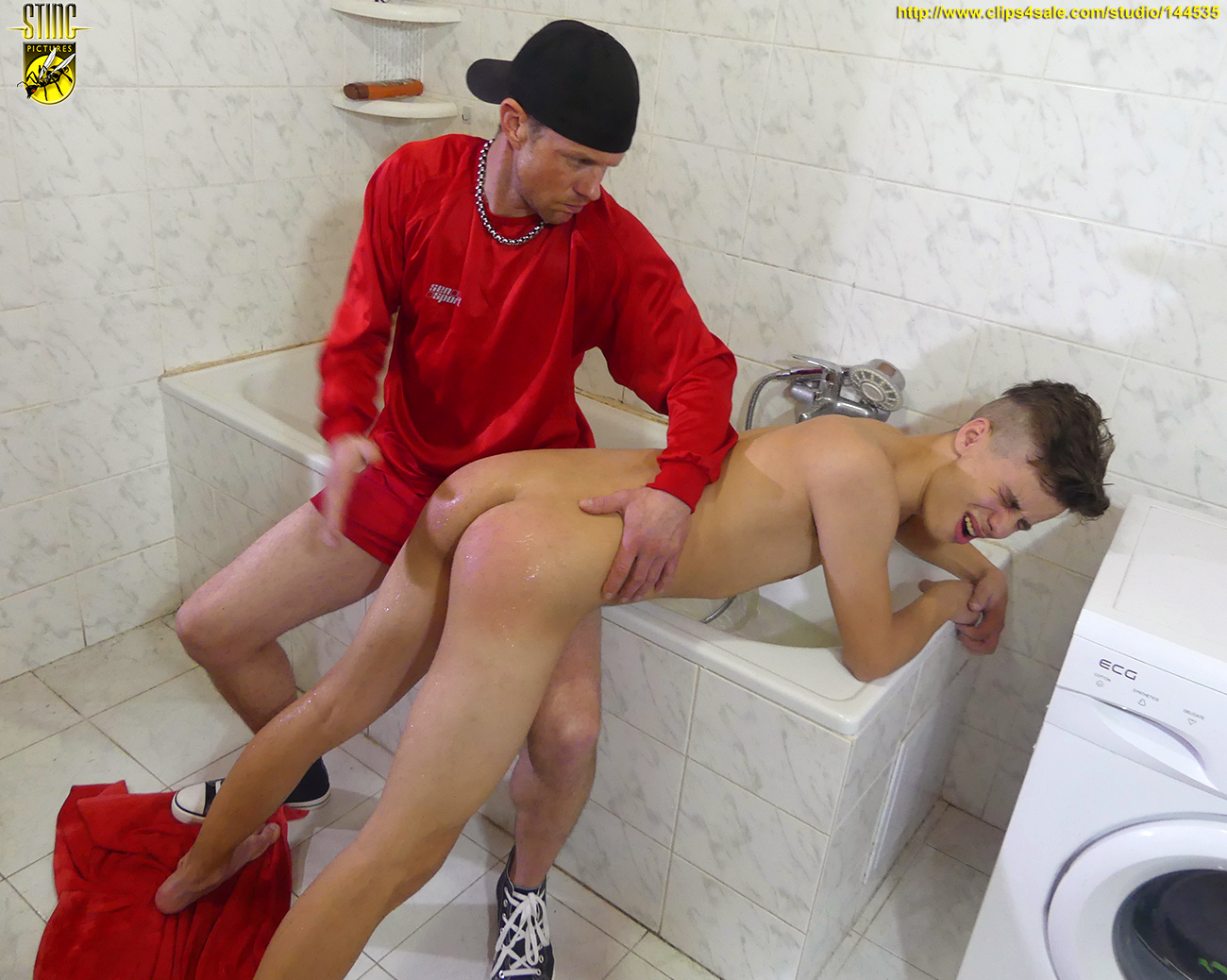 With a splash of water and a stinging slap of his hand and Austin soon learns the mistake he has made.
伴着飞扬的水花和刺痛的巴掌,Austin很快便意识到自己是真的做错了。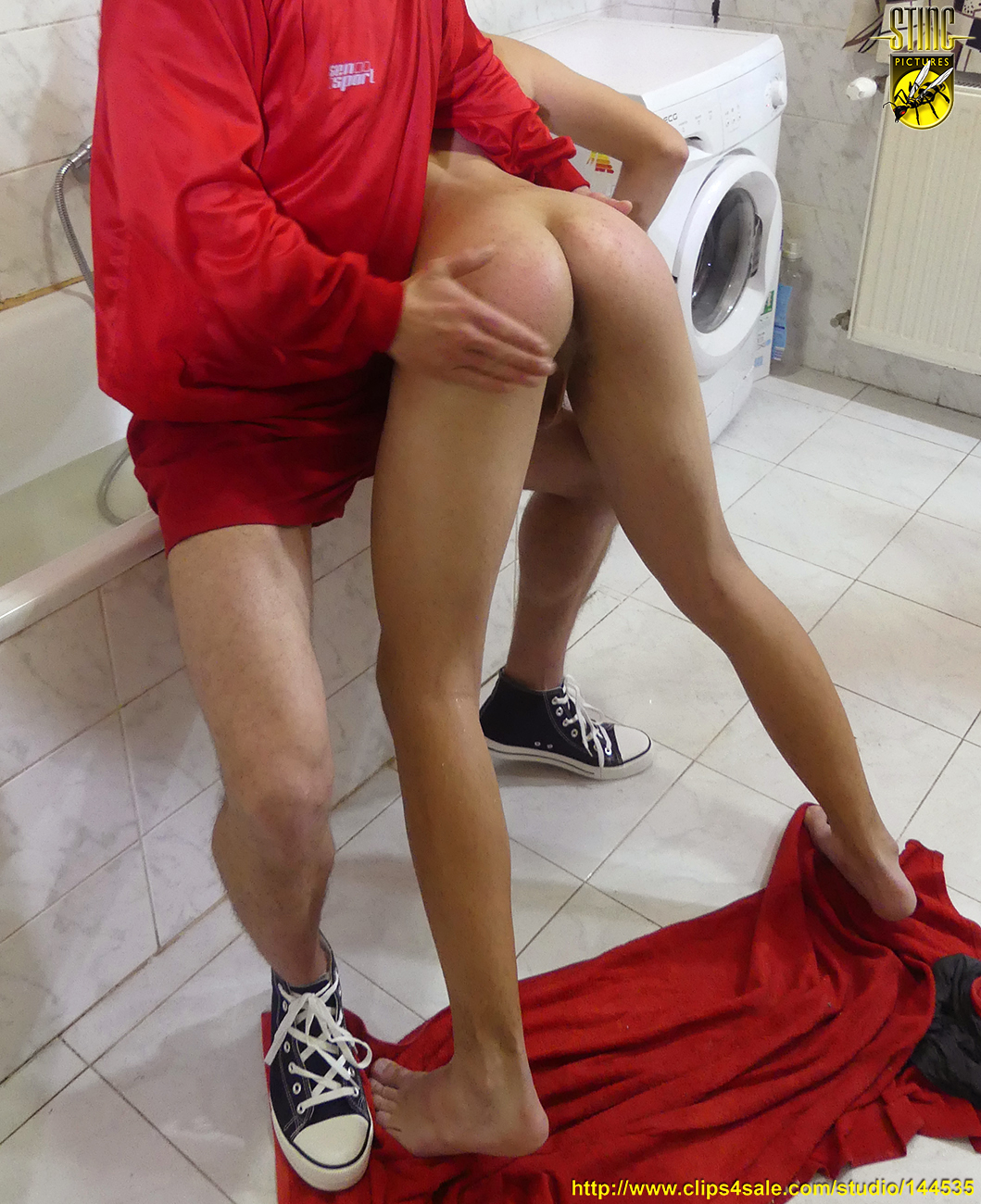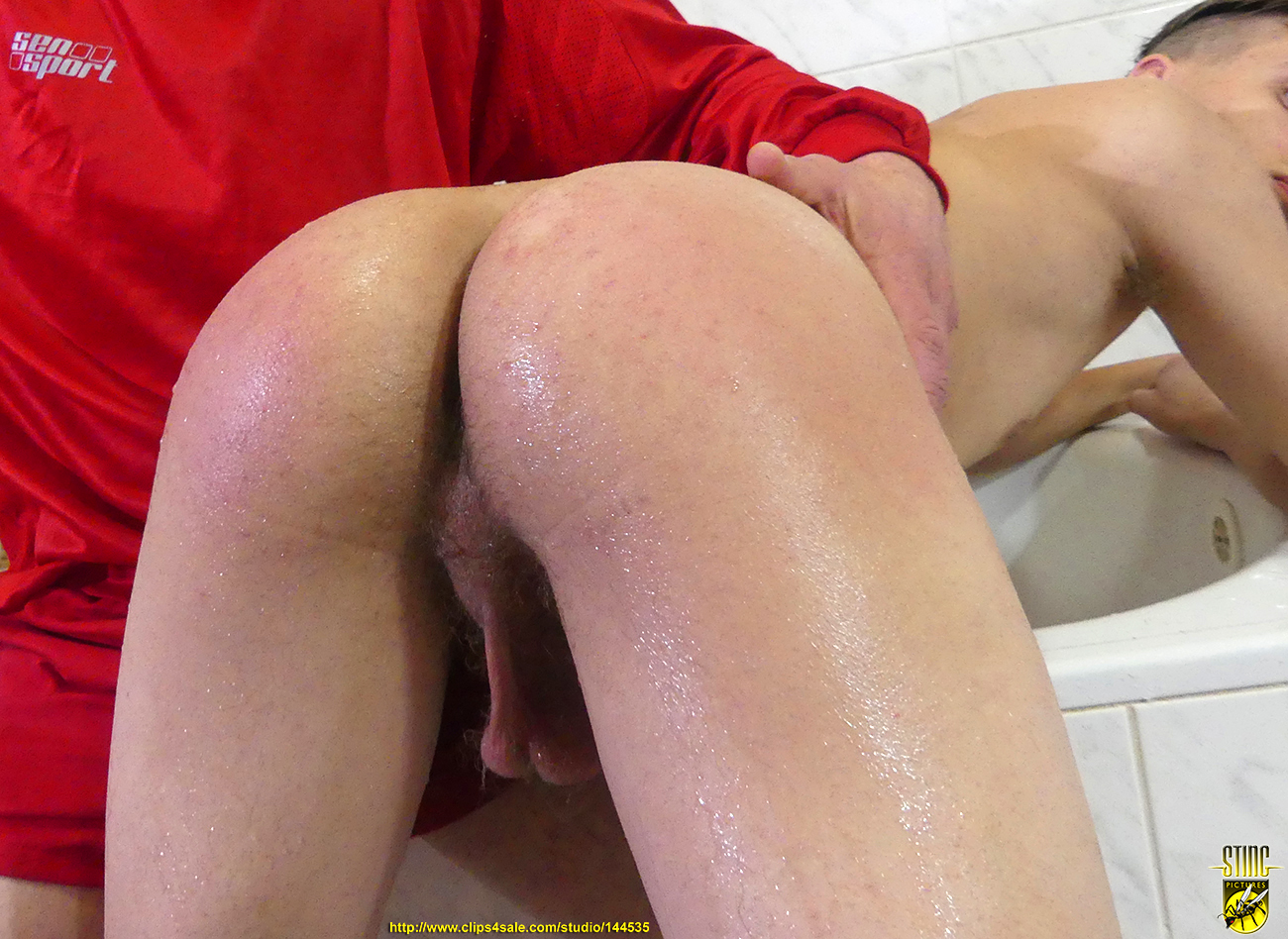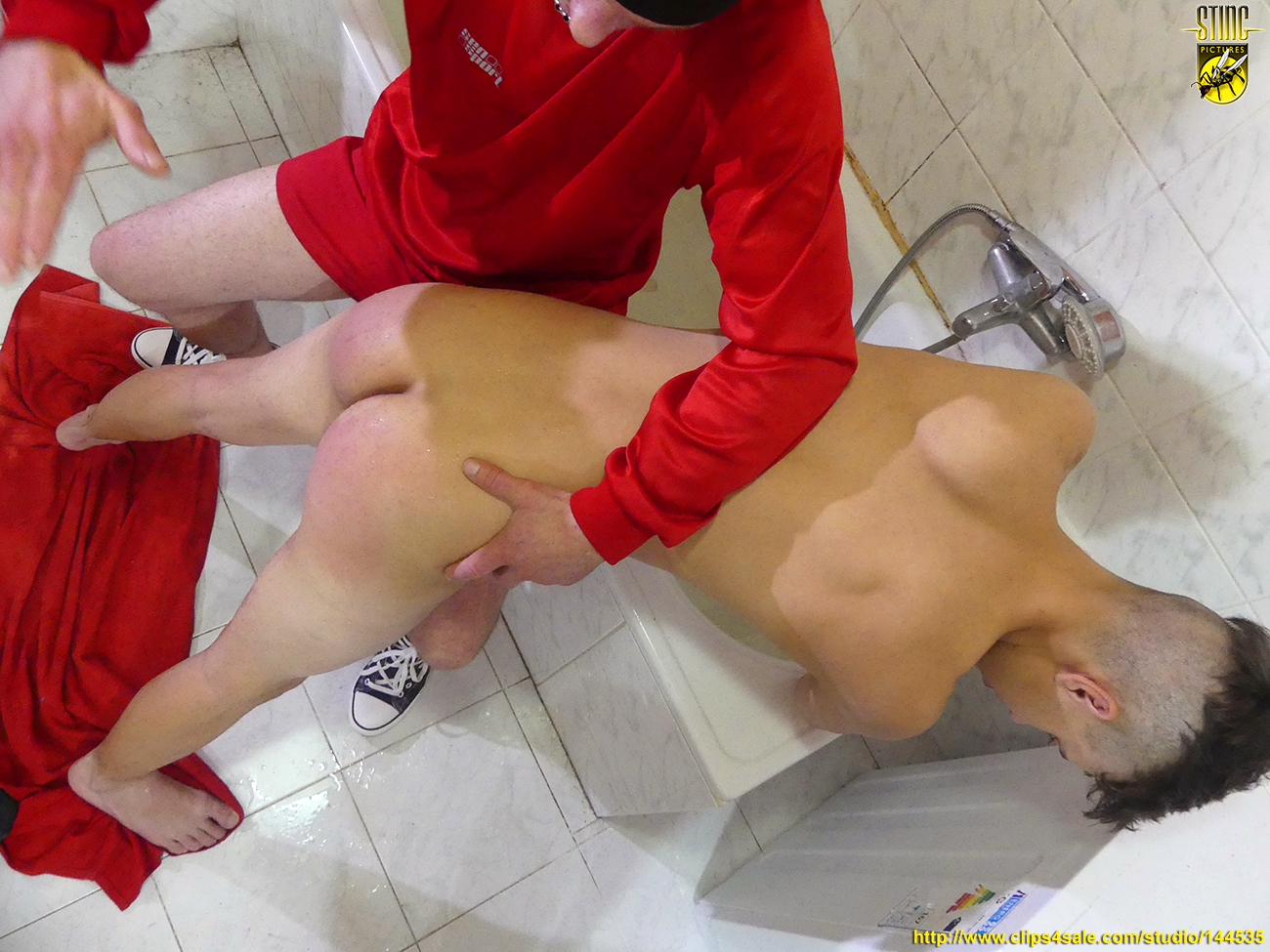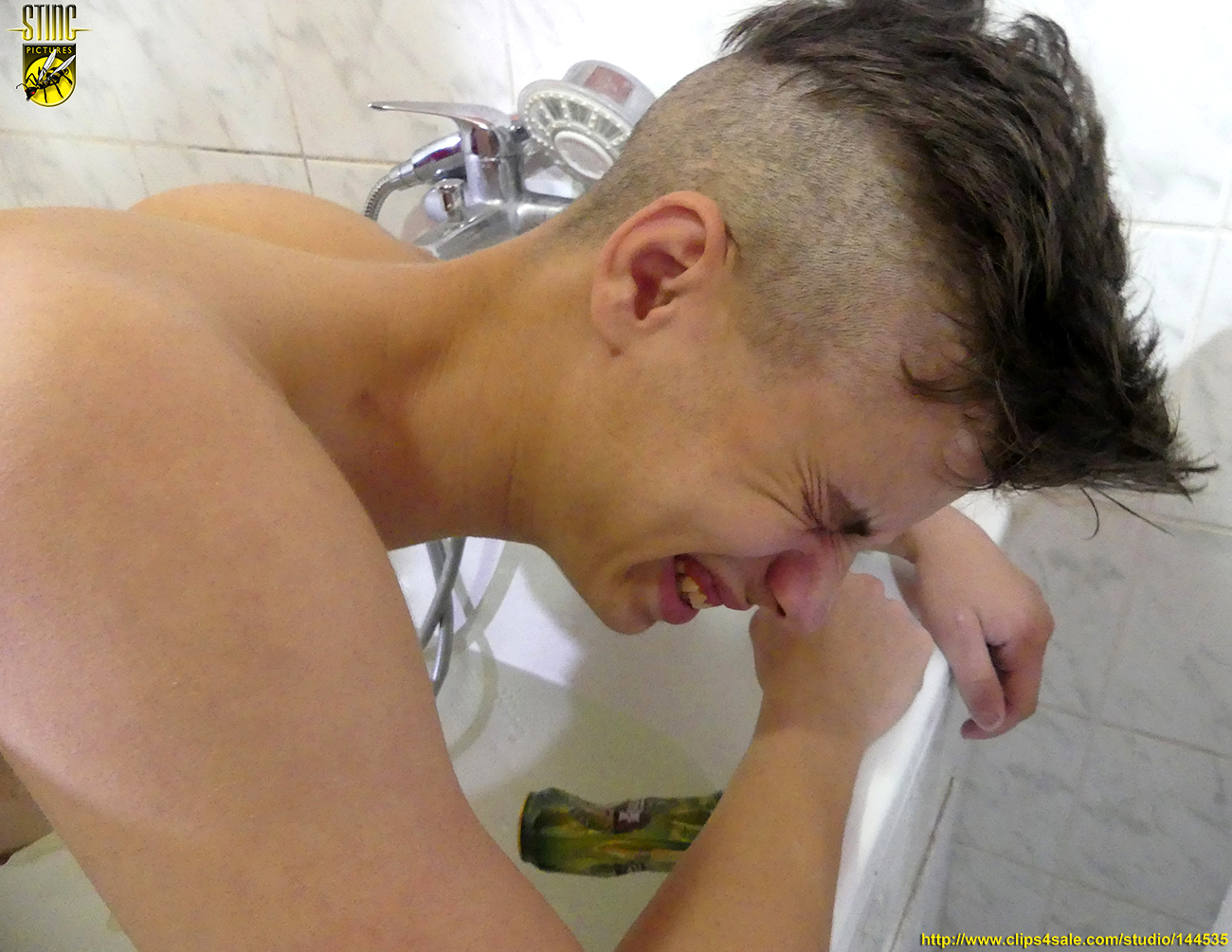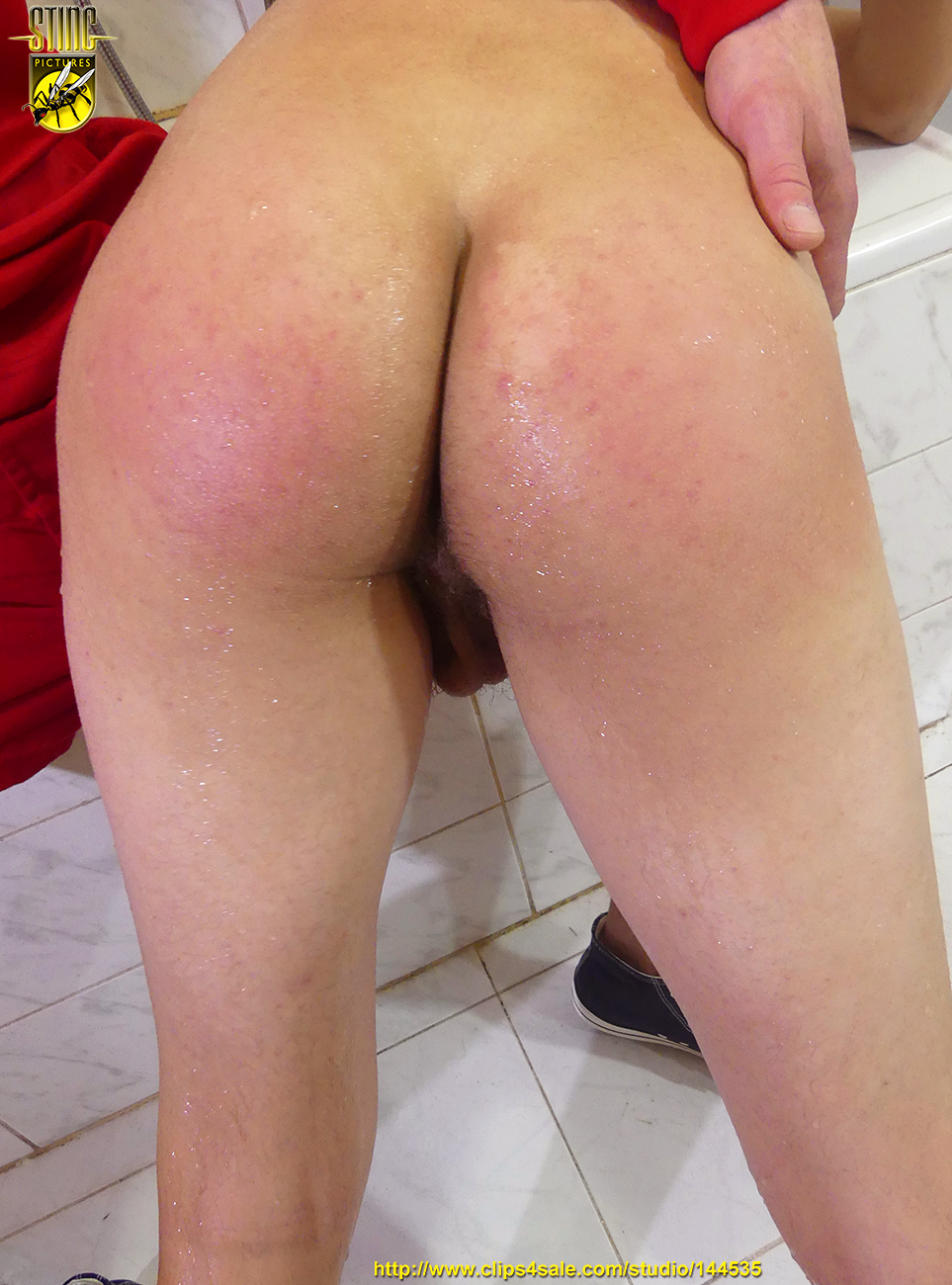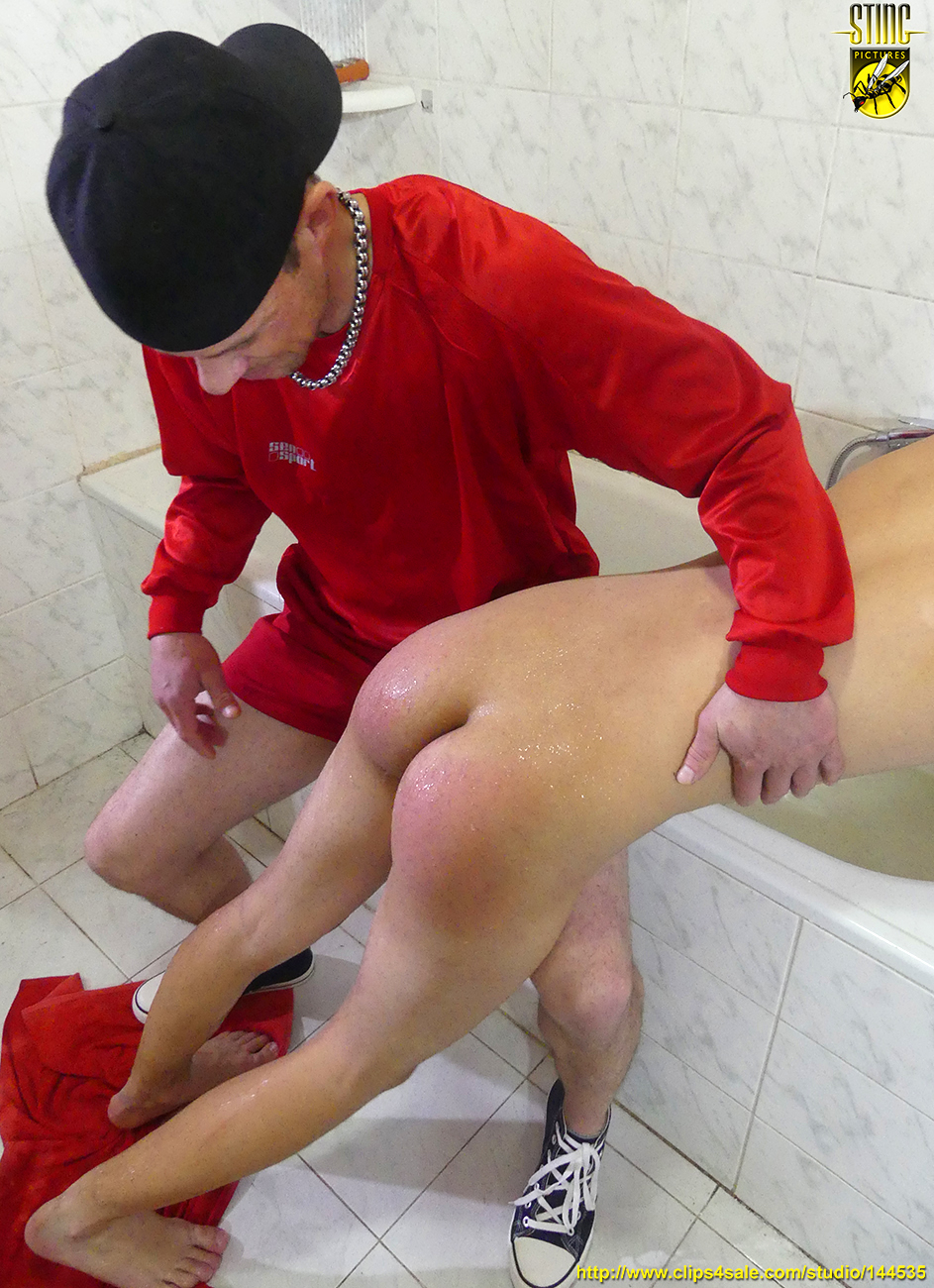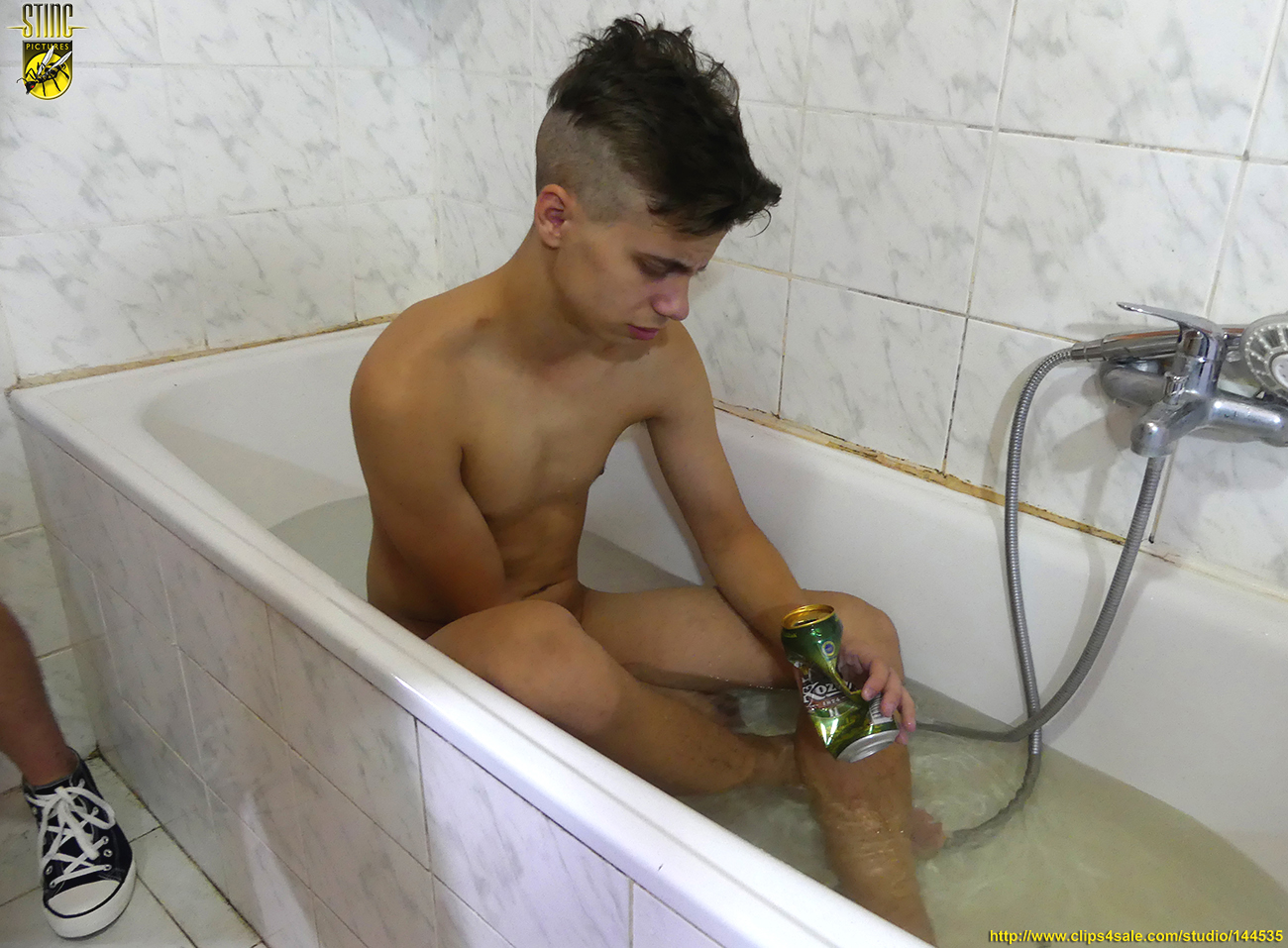 In Hot Water … is available now exclusively from