Starring Rudi Vallance and Damien Drake
Younger lads tend to look up to their older mates but sometimes they are not the best role model to follow. They should be of course but in the case of Paul Martin (Rudi Vallance) and Nicholas (Damien Drake) trouble began the day Paul decided to joy ride in a car. He took his mate along

"You're Going to get a GOOD SPANKING"
The car broke down and had to be quickly abandoned by the hapless pair. The owner was less than pleased by the antics .To teach both lads a lesson he decided to punish Paul with Nicholas in attendance.
First the older boy had to strip, get over and take a good firm stinging spanking like he had used to when younger. The difference this time is he's nineteen and will have to suffer the indignity of Nicholas watching it all.
To make it all the more embarrassing, its going to be a bare bottom spanking
*
Click Here or on the Read More tab below to see more
*
______________________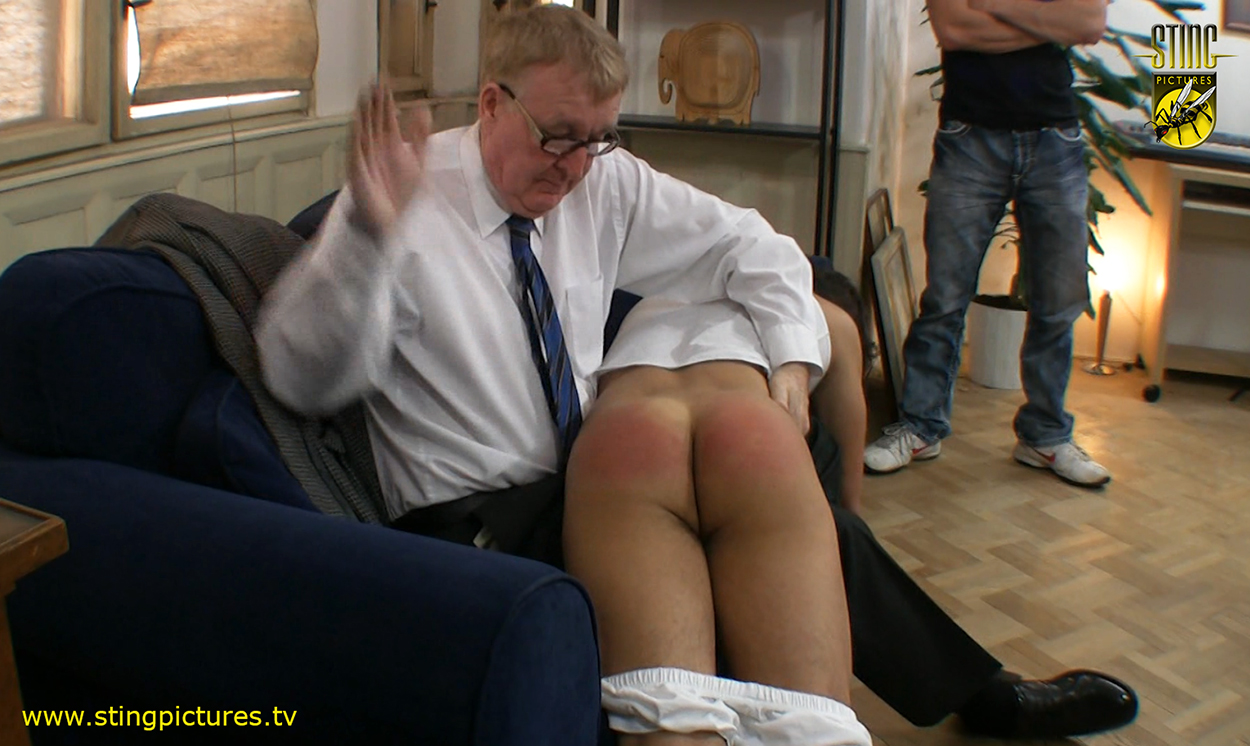 After the spanking the crack of a burning leather belt echo's round the room turning Pauls already throbbing and rounded bare bottom red raw.
Nichols is somewhat amused at seeing Paul being punished like this at his age, however the smile soon leaves his face when he's told that his housemaster now knows of his whereabouts rather than his being in college.
Next day it's time for Nicolas to face the music and his turn to receive a good trousers down spanking followed too by a bare backside scorching with the old school strap.
His housemaster does not follow present day discipline philosophies and believes getting straight to the bottom of a problem is the best way! For both lads it's time to re think future actions as it looks like you really can get Burned By Temptation