The latest Sting Special Price Spanking Classic is
The discipline at Branderburg college is very much based on that of the old British public school system, in many cases much tougher. Boys are sent to be educated and set up for life. The prefect hierarchy are encouraged to lead and set standards, it's their responsibility to maintain a happy and healthy attitude in college. Sometimes however this just doesn't work out.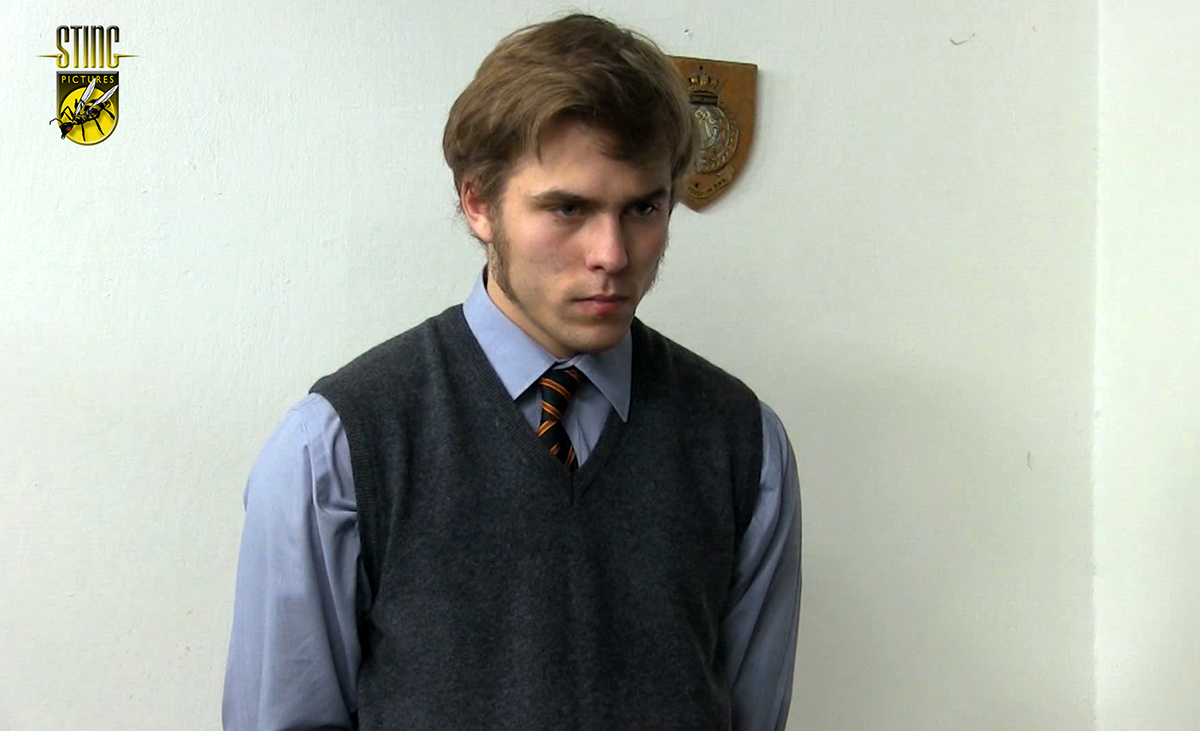 The Headmaster is congratulating one of his seniors, Erik DeVilliers (Joey Whyte) for doing his job properly. He had dealt with a fourth former, Danny Miles (Daniel Friesh) the day before.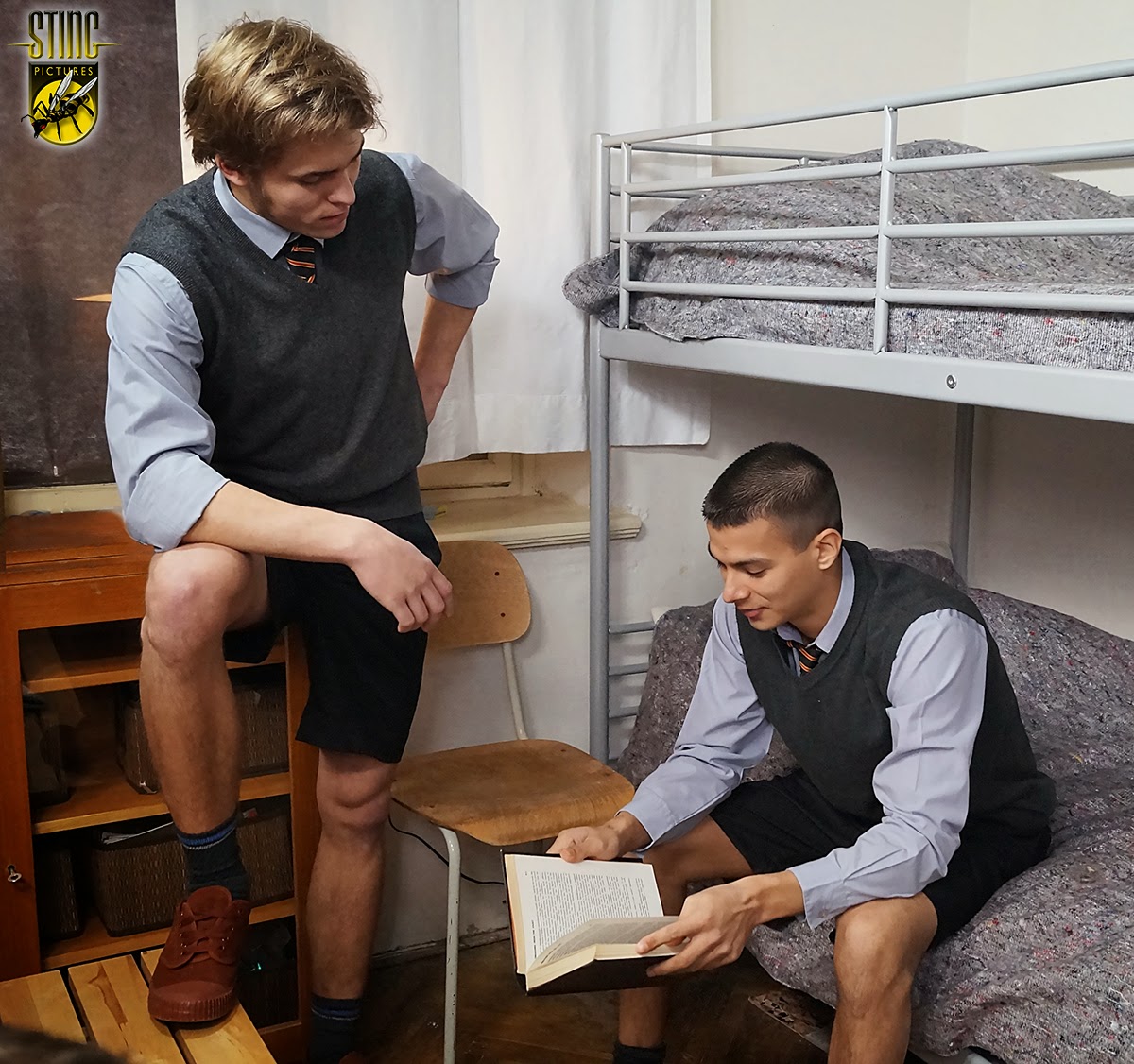 Miles had been caught smoking in the dormitory which was strictly forbidden. As it was a repeat of a repeat offense De Villiers decided to make sure the boy learned a real lesson this time.
*
Click Here or on the Read More tab below to see more plus the video preview
*
______________________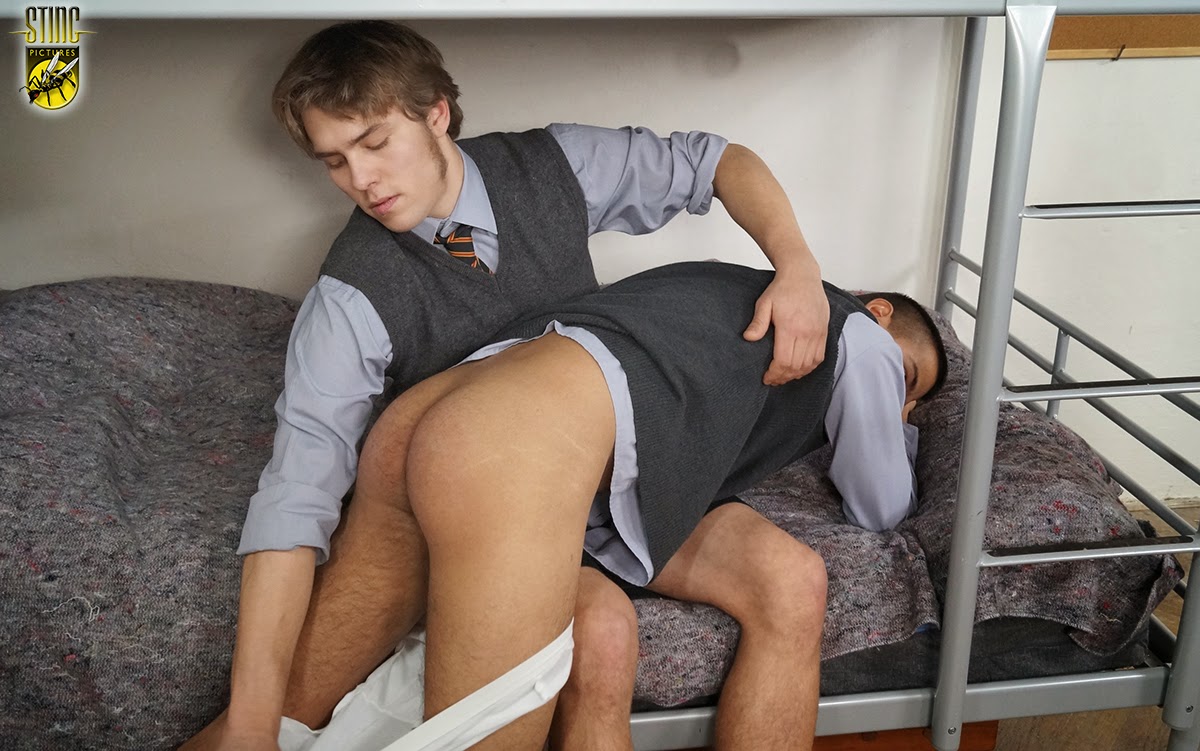 He takes Miles across his knee on the bunk and slaps his bare bottom a scolding red!
To follow this stinging wakeup call young Miles soon is kneeling on the bed, backside raised. He is now to feel the hot crack of a hard ping pong bat colliding painfully with his already well spanked bare backside!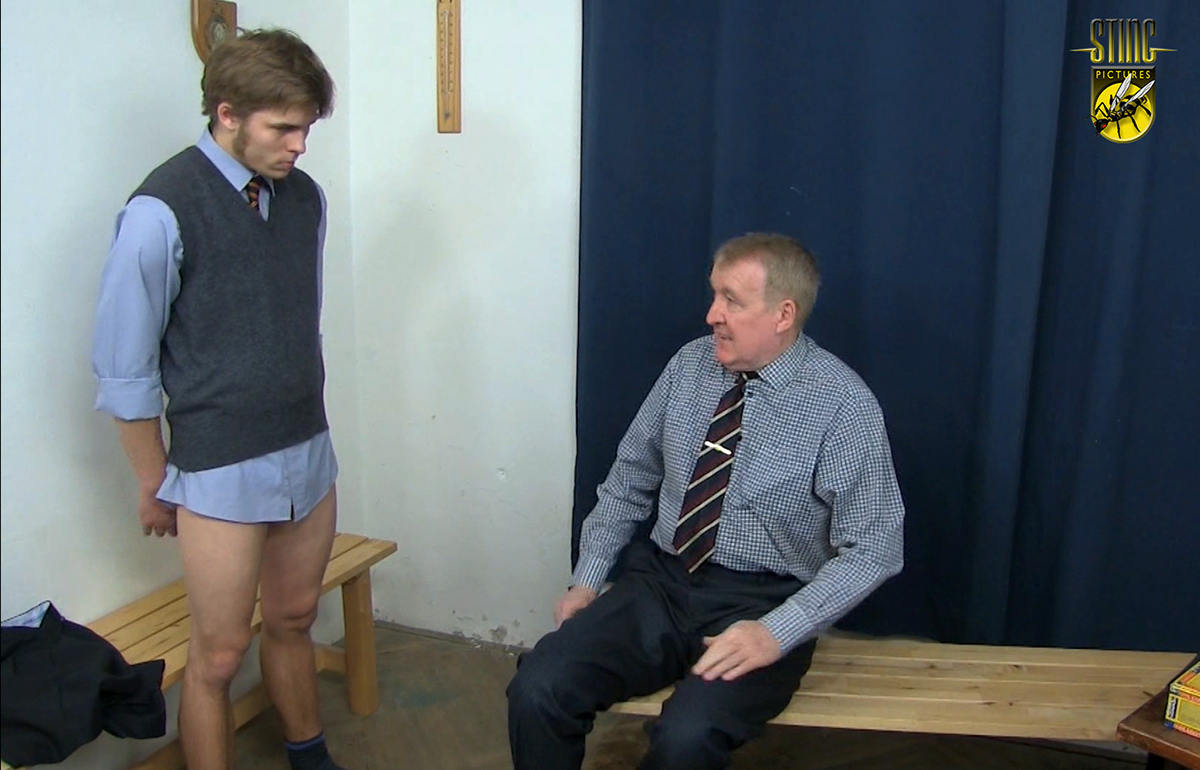 However, what goes around comes around, and soon it is the young prefects turn to experience a sore bottom. The Headmaster, although happy with most of DeVilliers official performances, is less than happy with one certain event. Young Erik had decided to bring a local girl into his dormitory for 'a bit of fun'.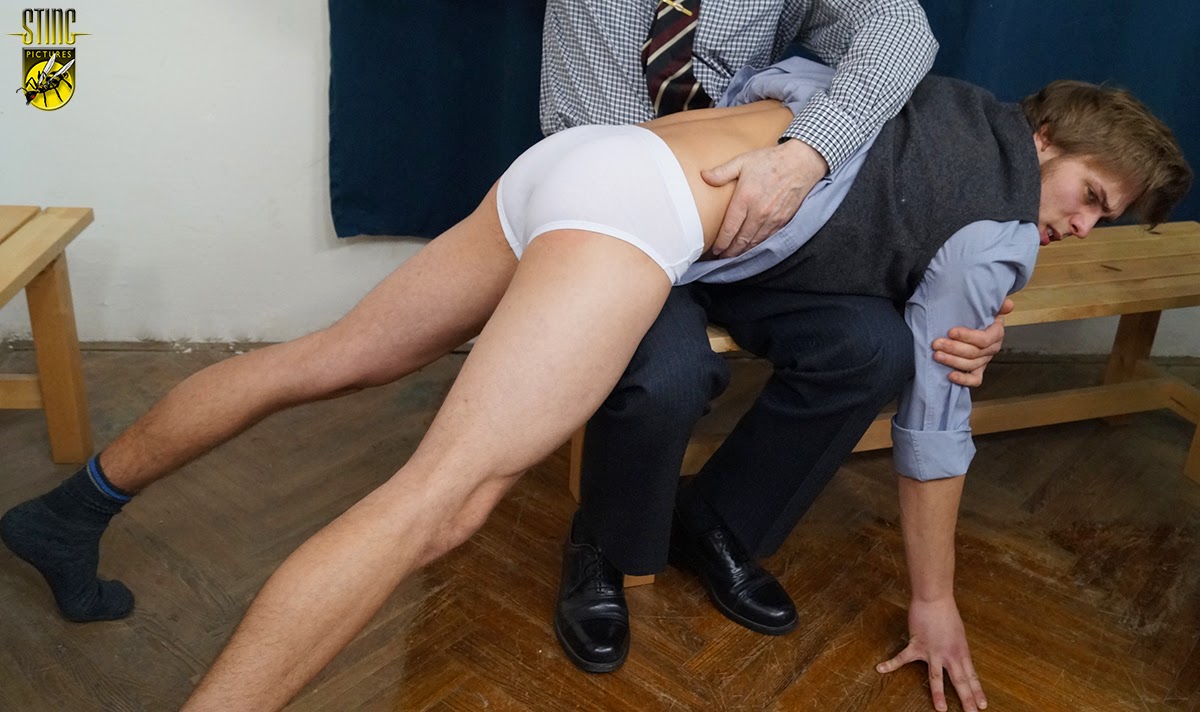 This is strictly against the rules of course and as a very senior boy he must be seen to be punished severely for this rule breaking misdemeanour!
He too now was to get a good hard over the knee spanking, something that would make him think again next time a thought like this came into his head. A boy like DeVilliers might find a spanking over his rounded muscular exposed bare bottom painful and humiliating!
but worse is to come, the thick old leather strap favoured by the head is something else. Its searing bands of fire soon get the attention of the boy and he's quickly regretting his foolish actions.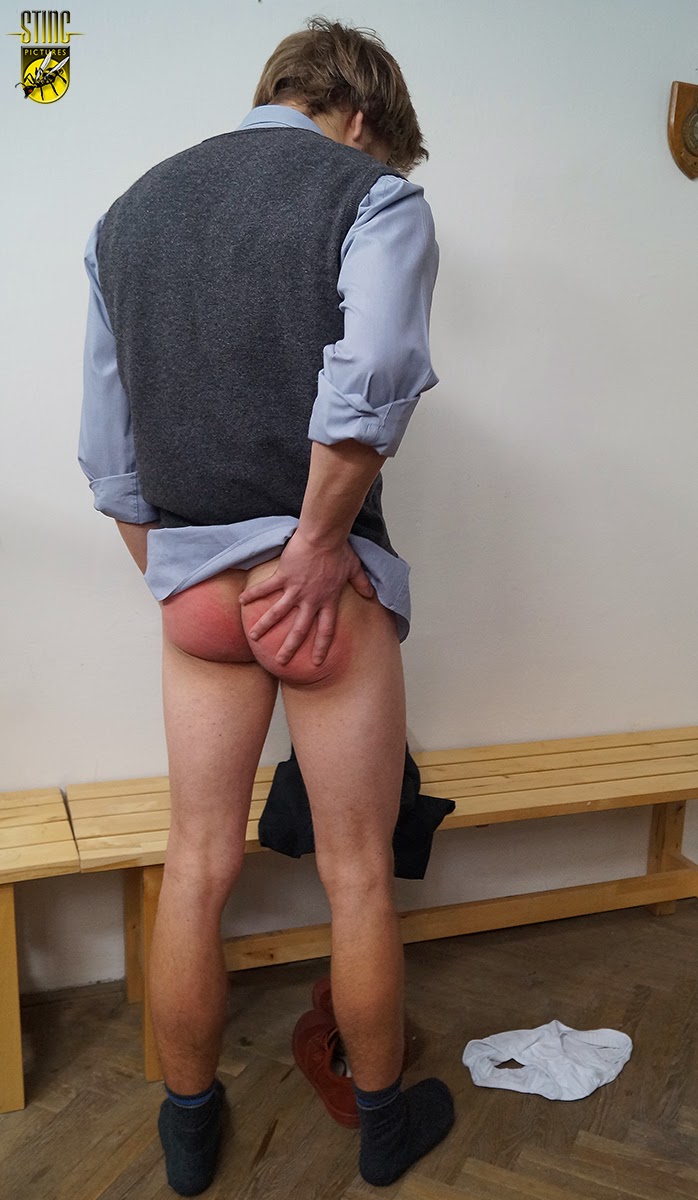 And he will not sit down comfortably for the rest of the day!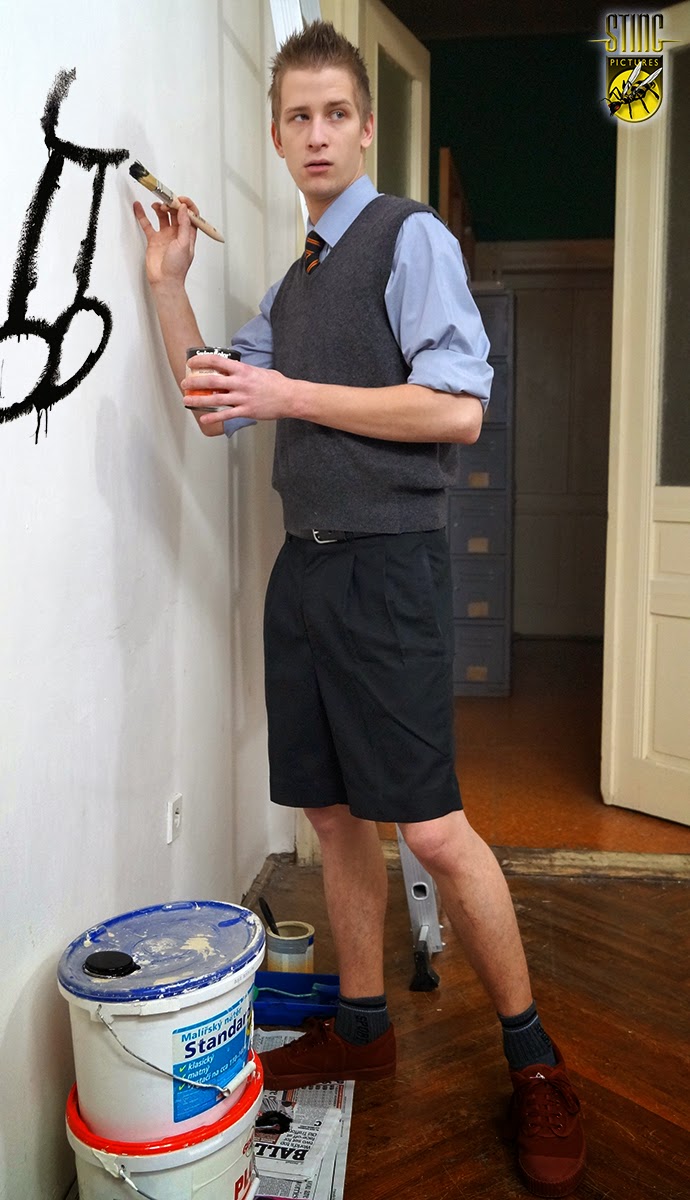 Eugene DeVelt (Tom Nuttall) has turned his attention to art. Noticing some materials left over from building repair work he creatively paints a phallic symbol on a freshly painted white wall, this large unmarked canvas being too good to miss!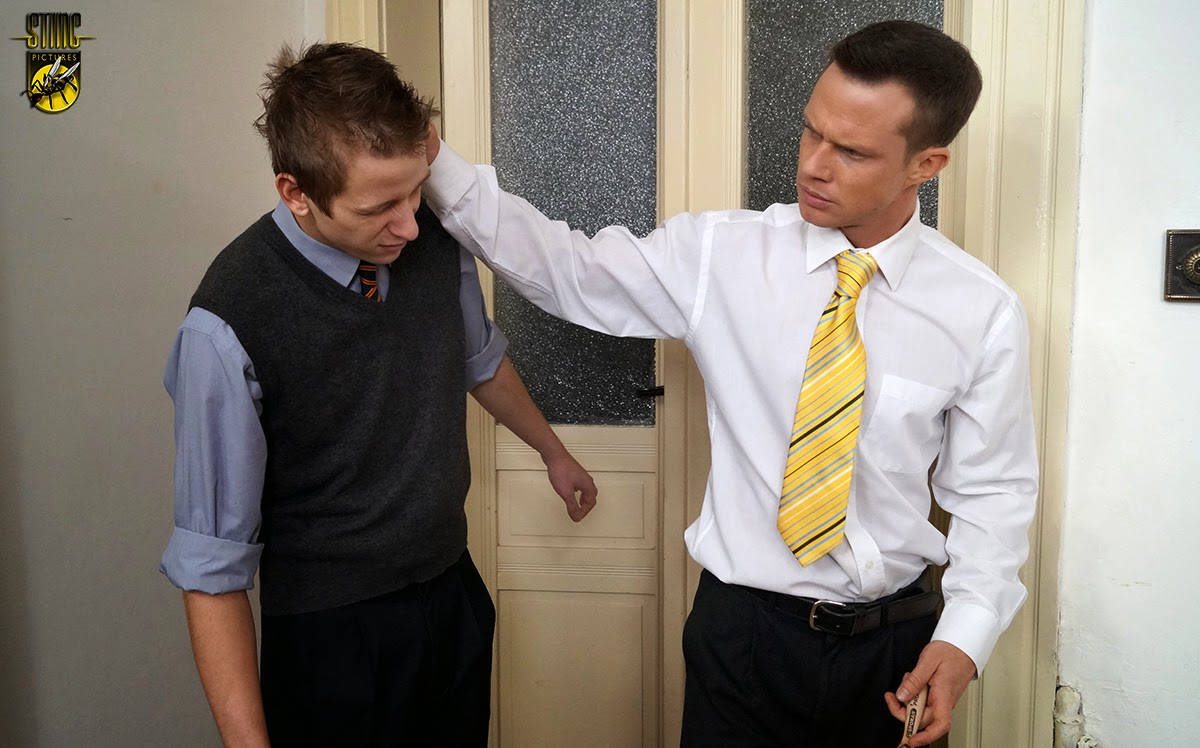 His Housemaster Mr Volny (Johan Volny) also likes painting but unfortunately his favourite colour is red!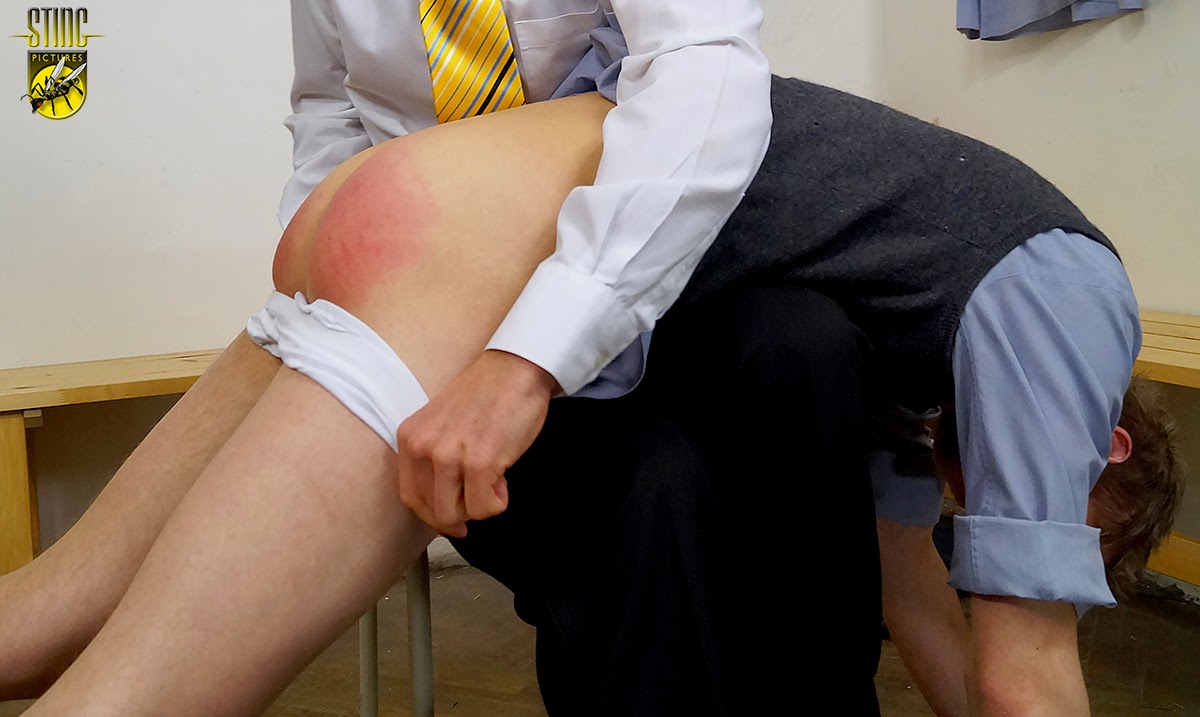 Caught red handed too, that was going to be the order of the day and DeVelt's exposed bare bottom was now showing all the signs of that excellent shade.
The over the knee spanking was just the start, the builders had left the perfect instrument to continue the punishment, a piece of flat pine. This cruel wooden batten burns like fire as it cracks into DeVelt's already sore bare bottom. It's true, remember the boy, artists do suffer for their art but this is just ridiculous!!
Video Preview
For the next three weeks a copy of the video preview trailer can be downloaded from SendSpace by CLICKING HERE
.
The video preview can also be viewed at Spanking Tube
Links
*
Colonial College 3 in 1080p Extra High Definition
*
Colonial College 3 in Standard Definition
*
This video is also available through Sting at Clips4Sale for customers who wish to use an alternative processor.