The second set of pictures from the Sting Spanking Classic
Doing the Rounds
The staff continue to search for the source of the illicit alcohol
 Another boy, Rogers (Joey Whyte in his first ever Sting video) has also partaken of the demon drink and the Headmaster is becoming suspicious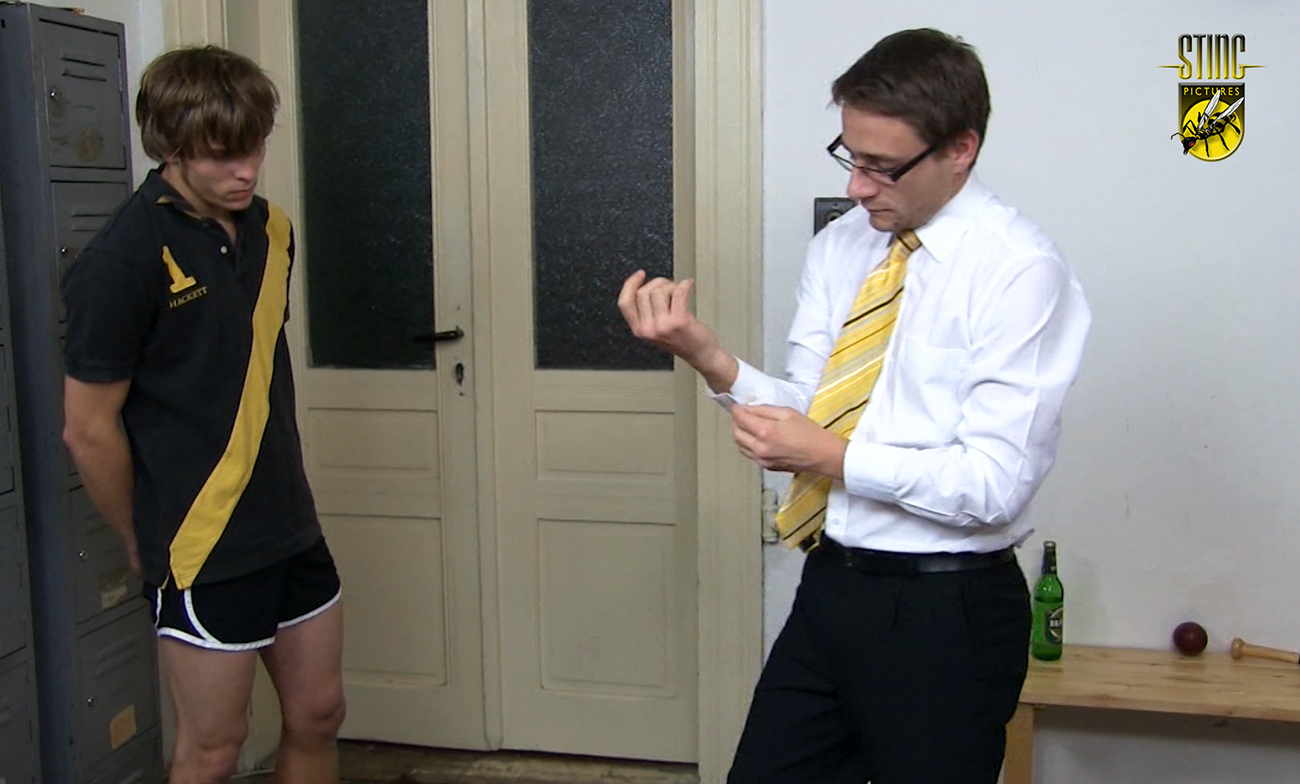 What better place to start than at his bottom
*
Click Here or on the Read More tab below to see more pictures and the video preview
*
______________________
Rogers refuses to tell the truth so a spanking is laid on. Although his bare bottom is a scorching red he's determined to say nothing.
Even though it brings tears to his eyes
 Mr Sharpe ups the odds by choosing to use his well used leather belt. 
Rogers is definitely feeling it but still refuses to speak but eventually its the threat of the time honoured stinging rattan cane that finally does the trick!
The games up and the perpetrator is brought to book. Mr Hardmann will be dealt with by the Headmaster exactly the same way as the coach had dealt with the boys.
The bare bottom spanking is bad enough for this senior but now he is finding the old brown leather strap far harder to bear. 
However its nothing to the caning that follows the strap leaving Mr Hardmann's red raw bare bottom striped, stinging and sore. His days as an off the cuff barman have suddenly come to a painful end!
Original video preview
Links
*
Sports Report Part 4 in 1080p Extra High Definition
*

Sports Report Part 4 in Standard Definition
*
A HD version of this video is also available through Sting Raw at Clips4Sale shortustomers who wish to use an alternative processor.