The latest Sting Special Price Spanking Video is
The Punishment Room 4
Starring Paul Wolfe, James Holt, Johan Volny and Jay Sheen
HD Only $13.99
Standard only $8.99
Colonel Lee operates a fine establishment at the local House of Correction. In the wing which deals mostly with insolent younger gentlemen, his masters keep a firm hand on discipline. Woe betide any miscreant who goes up against the Colonels well honed system. The Punishment Room is always open.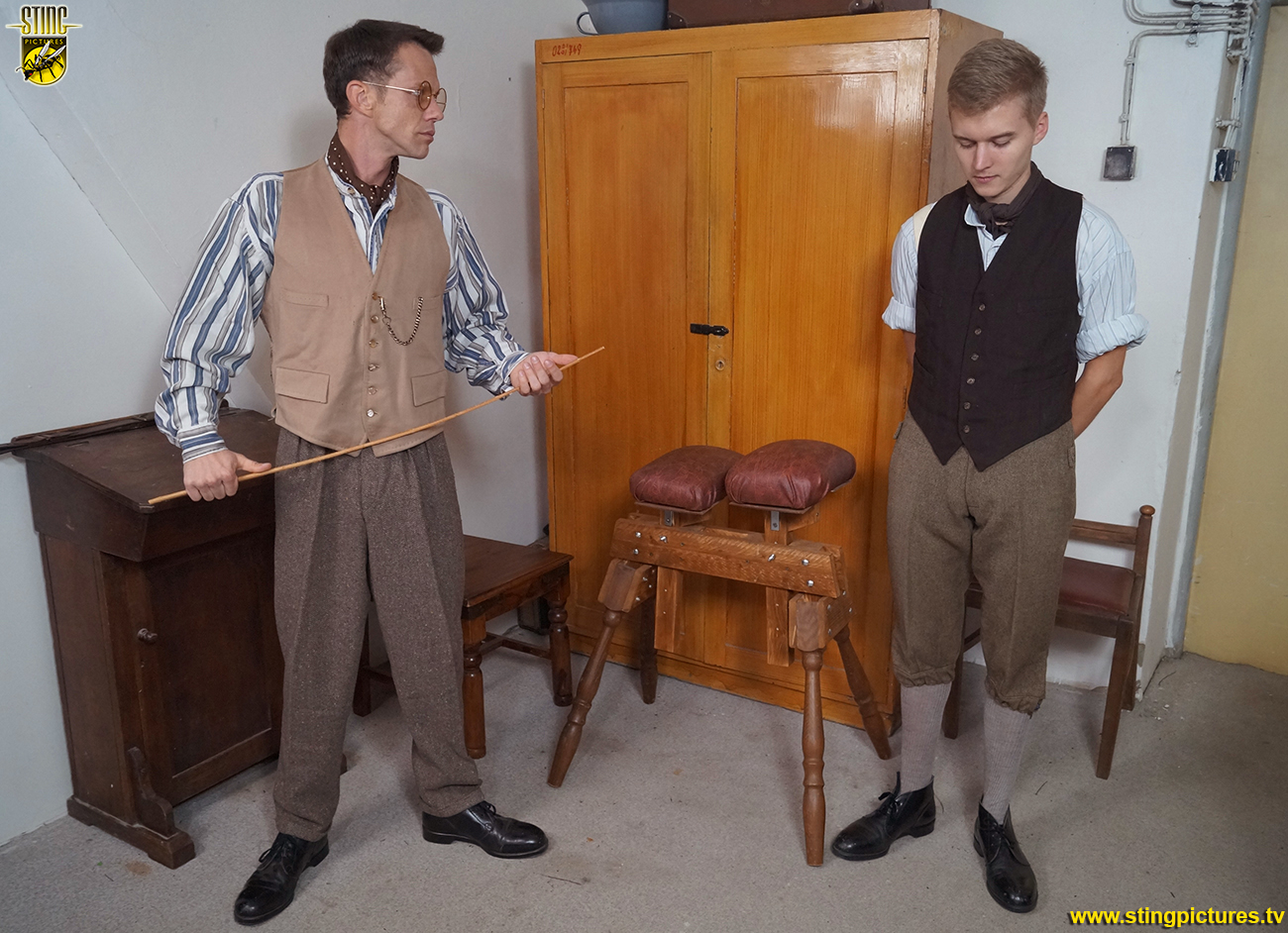 First in the room today is Sadler (Paul Wolfe)) His monthly report is way below standard and he's ordered to report to his senior officer (Johann Volny) His wake up call will be a whipping with the switch whilst bent over the low punishment pony.
*
Click on the Read More tab below to see more
*
______________________
Then, with his bottom bared, the leather strap, This will be swiftly followed by being taken across the officers knee for a traditional stinging spanking!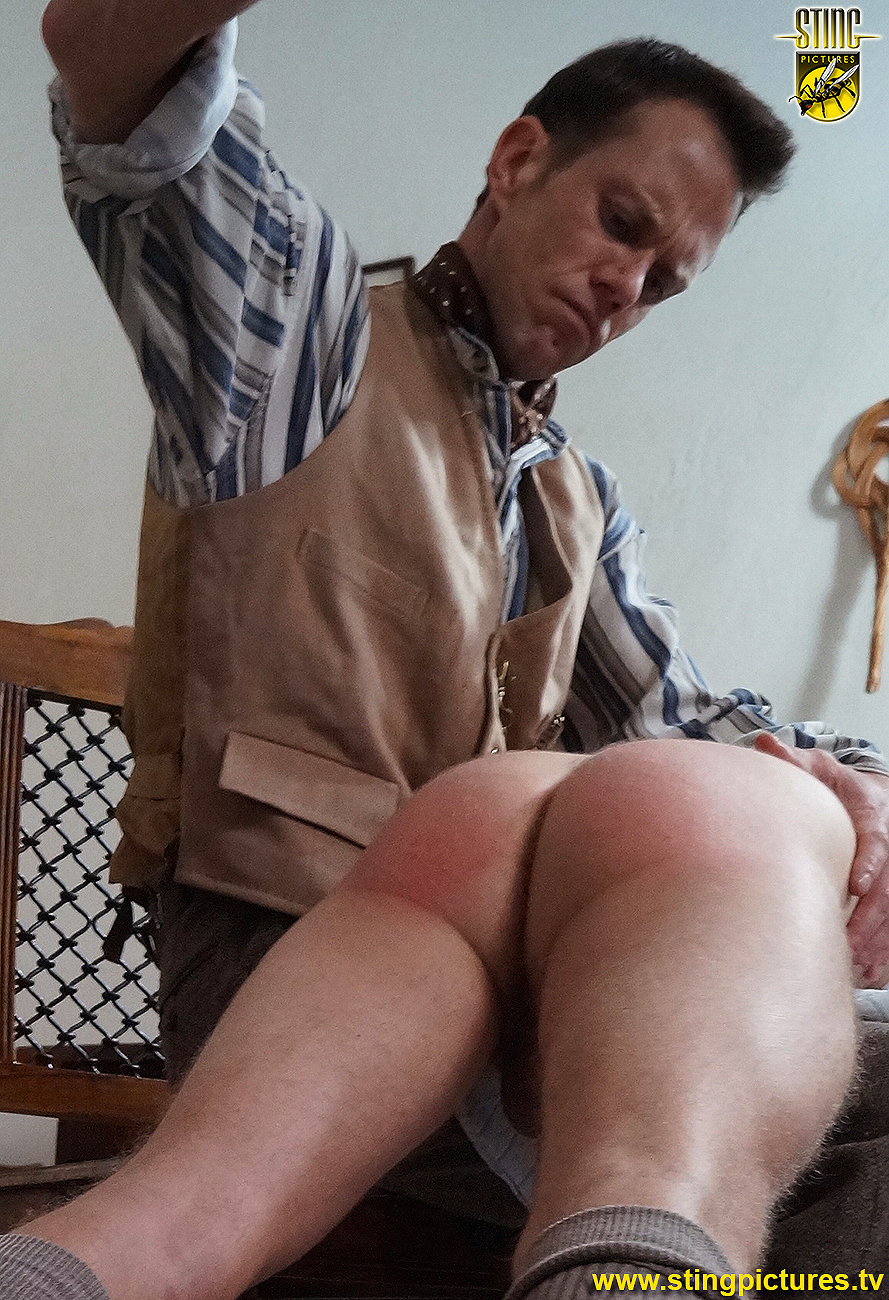 The firm discipline continues to be enforced at Colonel Lee's House of Correction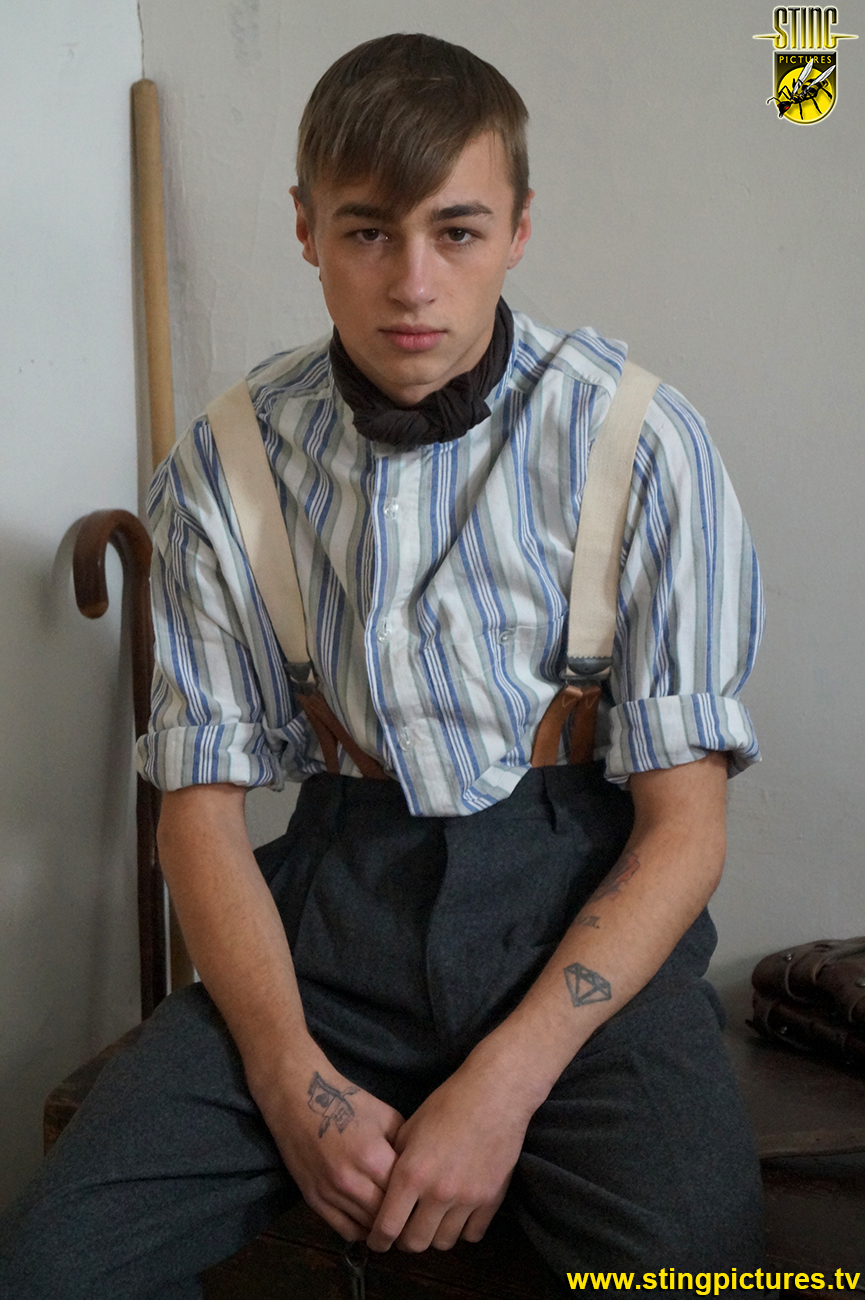 Next in line for a sore bottom is Green (Jay Sheen)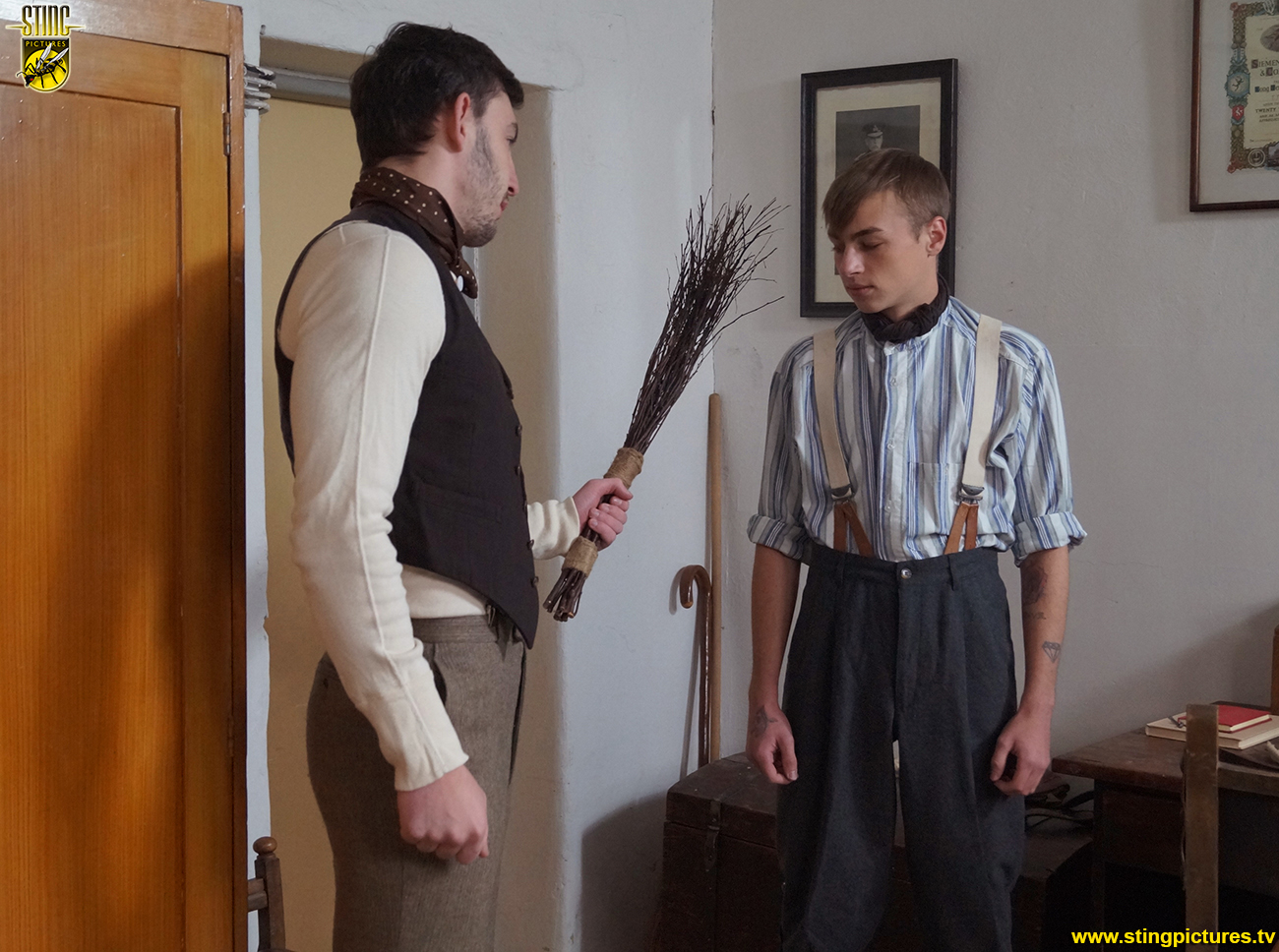 Green has been sentenced by the Colonel to a birching. This punishment is both well known and feared by the boys in the House Of Correction.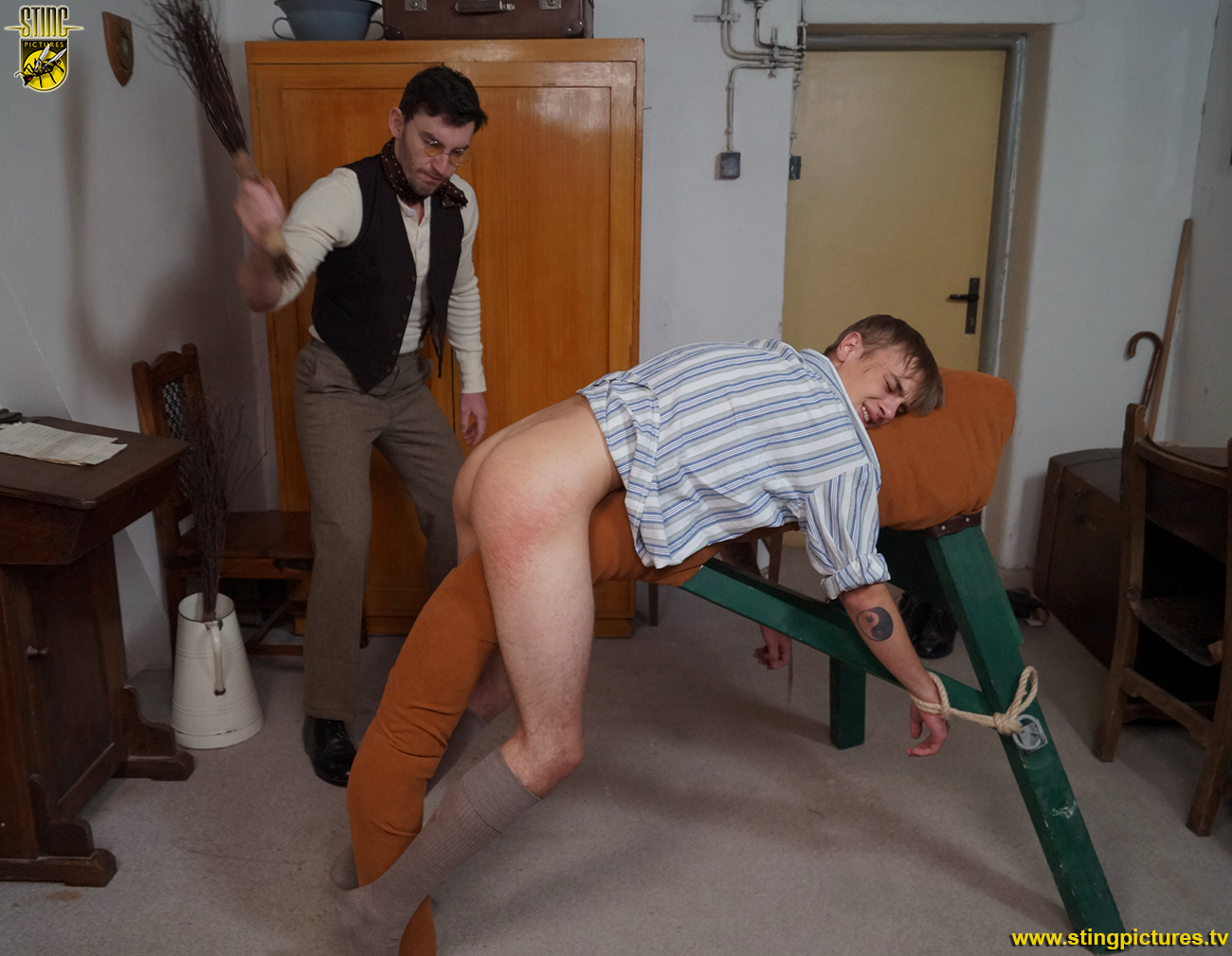 A birching means baring your buttocks and being secured over the birching pony for a flogging. Young green can expect a painful session as the freshly soaked twigs bite in to his bare bottom.
Of course it will be followed by a good spanking, all the more sensitive when applied over the recently laid birch strokes.
PREVIEW VIDEO TO FOLLOW
Links
*

The Punishment Room 4 – in 1080p Extra High Definition
*

The Punishment Room 4 – in Standard Definition
____
This video is also available through Sting at Clips4Sale for customers who wish to use an alternative processor.