The latest Sting Special Price Spanking Video is
Domestic Bliss
Starring Jaydee Black, Richard Hicks and Marco
HD Only $12.99
Standard only $7.99
Fall-outs happen for many reasons, but with Step Dads and Stepsons it's usually the latter taking the odd liberty. When enough is enough, they can find themselves on the wrong end of His right arm.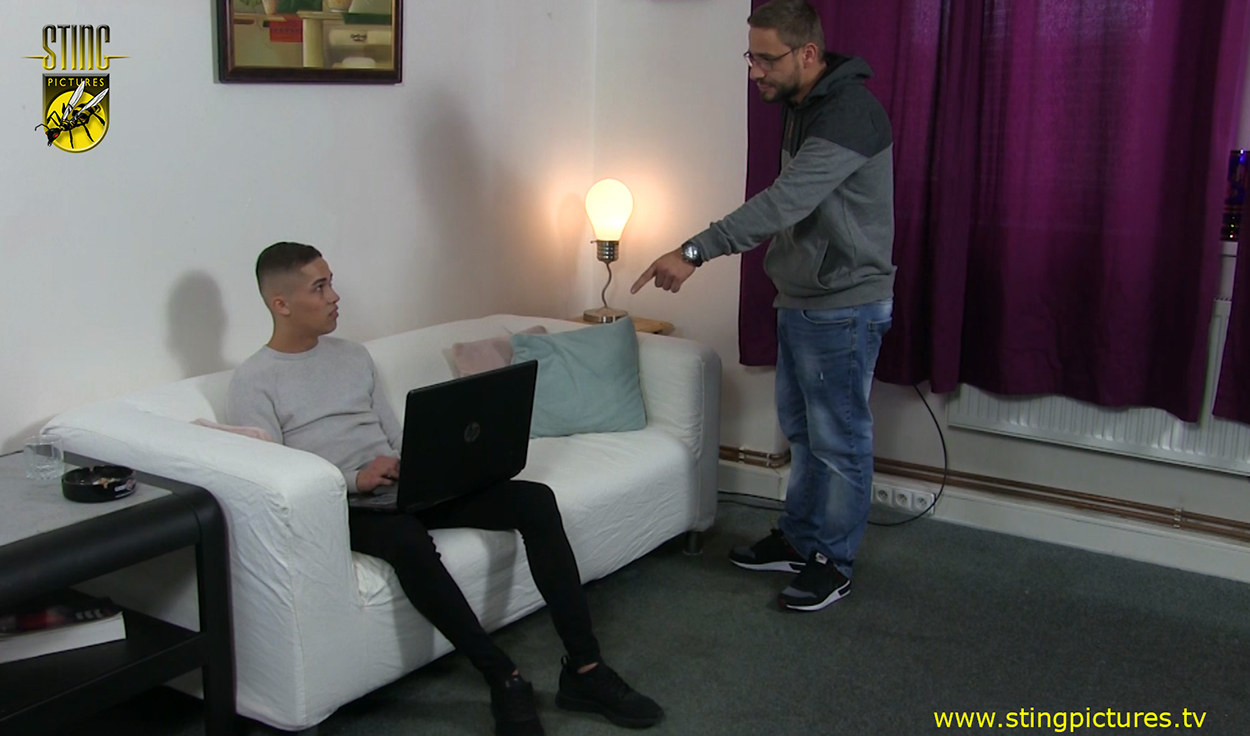 Bobby (Jaydee Black) thought the coast was clear when he decided to use his Step Dads laptop. He'd been told before not to touch it under any circumstances. Being a lad who's prone to receive information that goes through one ear and out of the other, he really hadn't listened. Now he's caught red handed at the very moment a serious virus warning is sounding.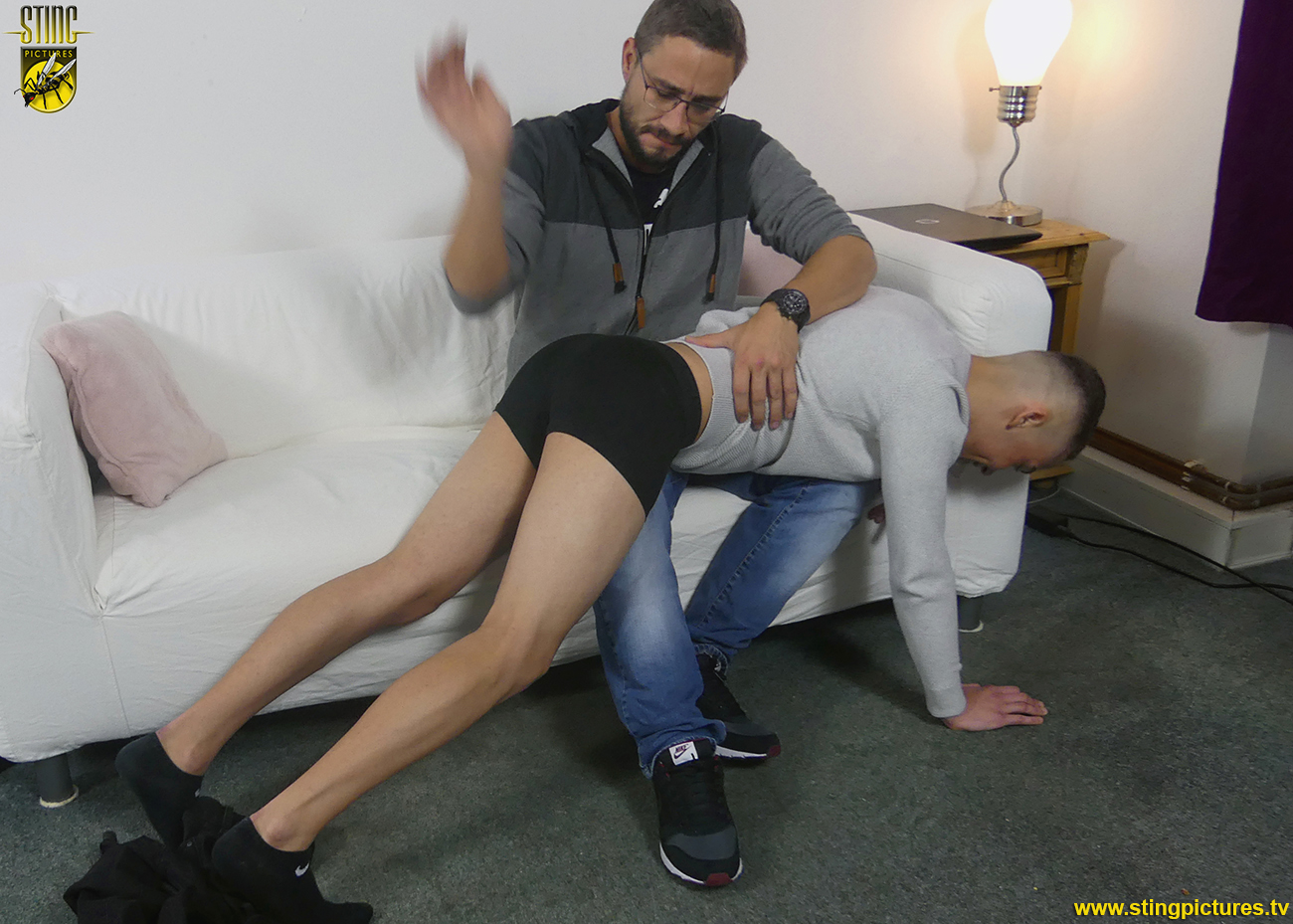 Things don't look good, and now Bobby is going to get the good hard spanking he'd been promised if he ever touched the laptop again!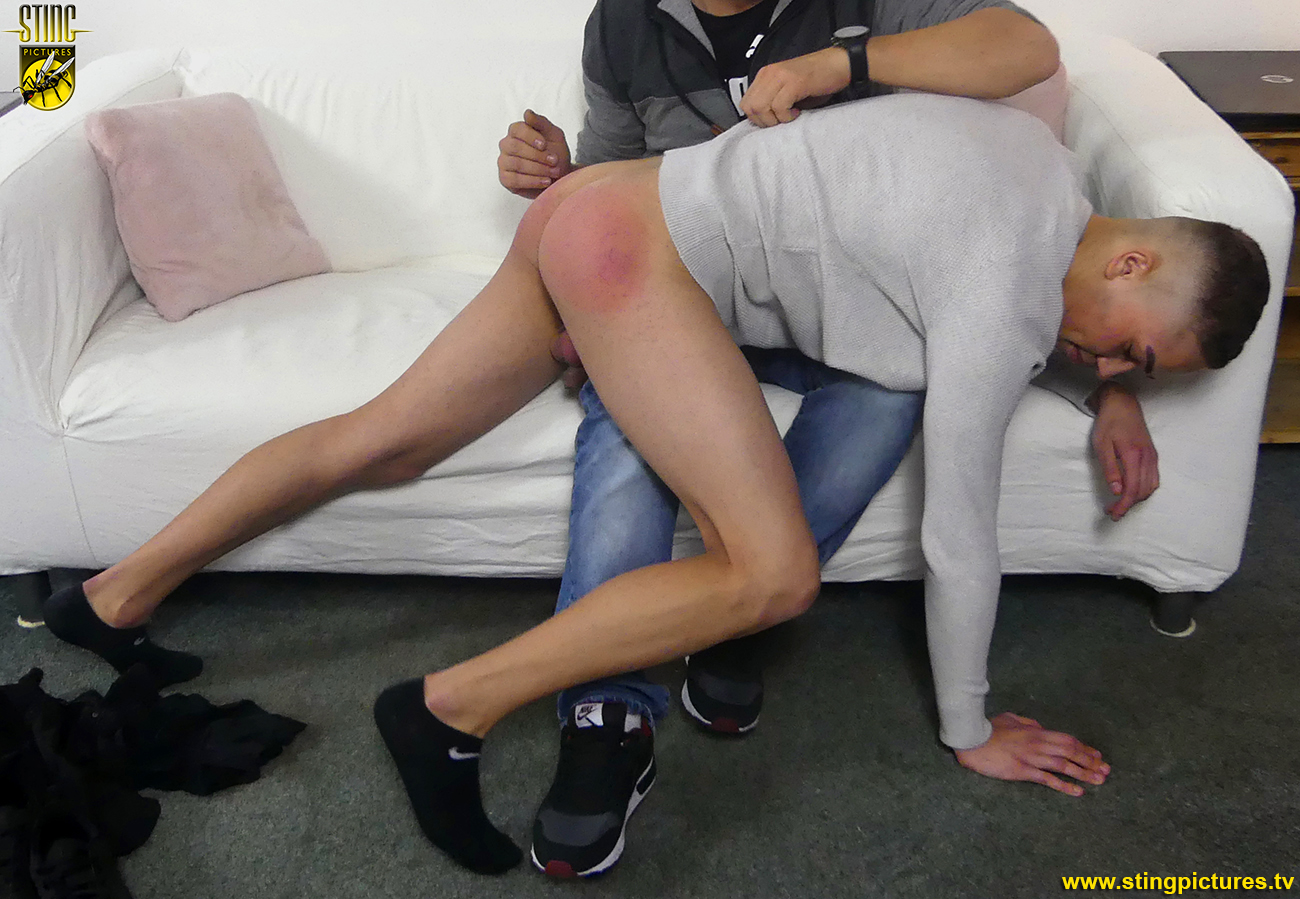 *
Click on the Read More tab below to see more
*
______________________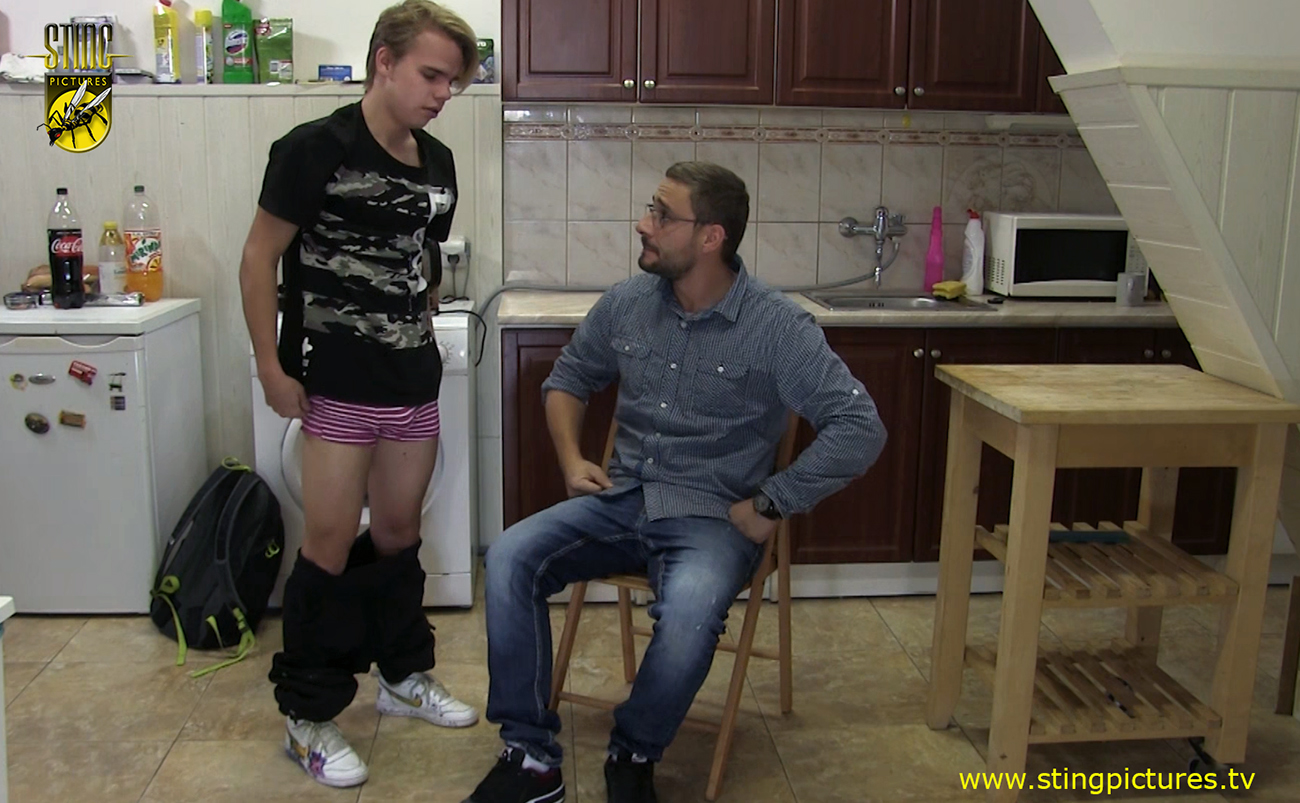 Another lad, Johnny (Richard Hicks) thought he could pull the wool over his step uncles eyes with a story to hide the fact he hadn't been attending college. With exams getting close its an important time for him to get good results and his Step Uncle decides a much needed wake up call should be sounded.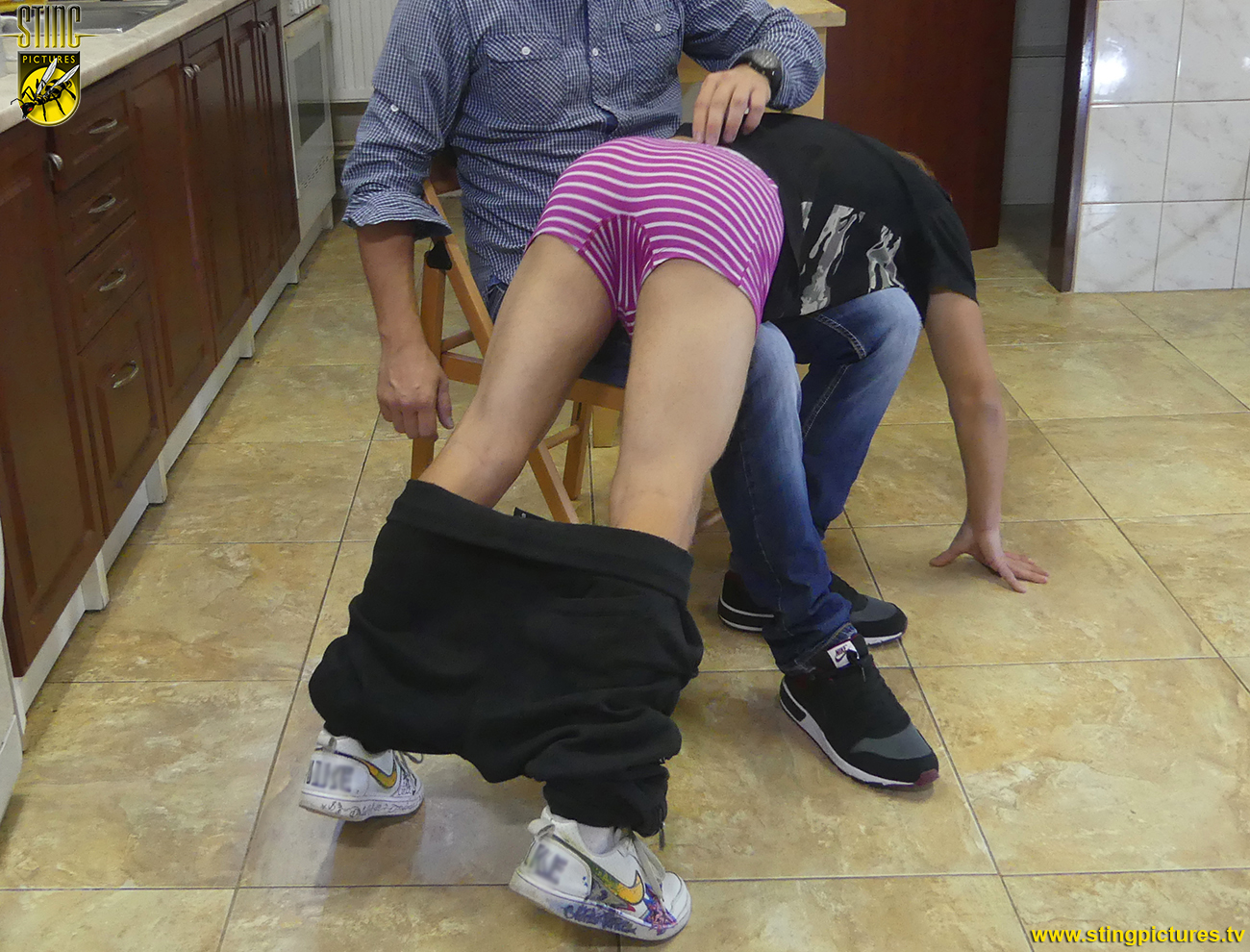 Johnny can provide the alarm sounds as he applies a good spanking to his well-rounded little backside, pants up and down of course.
As the confrontation had occurred in the kitchens there will be something useful in the drawer to make a perfect end on to an already sore end, a nice wooden spatula should do the trick!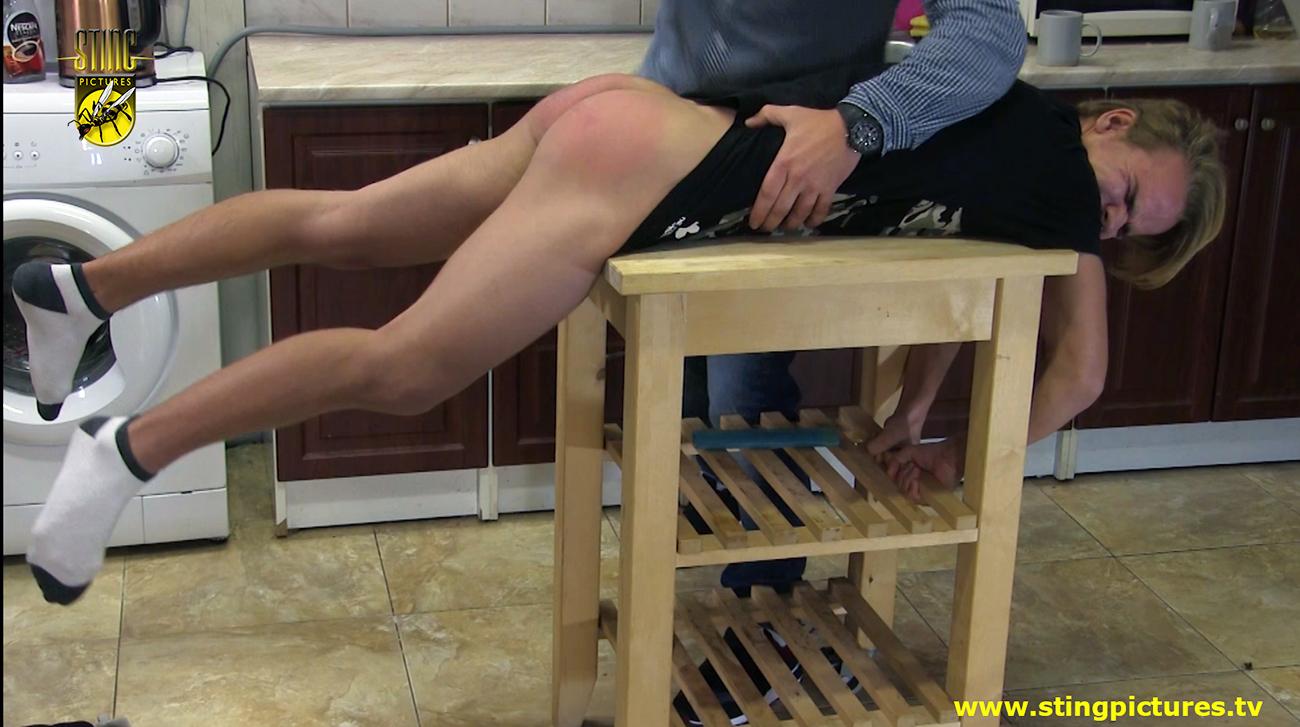 Links
*
Domestic Bliss – in 1080p Extra High Definition
*
Domestic Bliss – in Standard Definition
*
This video is also available through Sting at Clips4Sale for customers who wish to use an alternative processor.