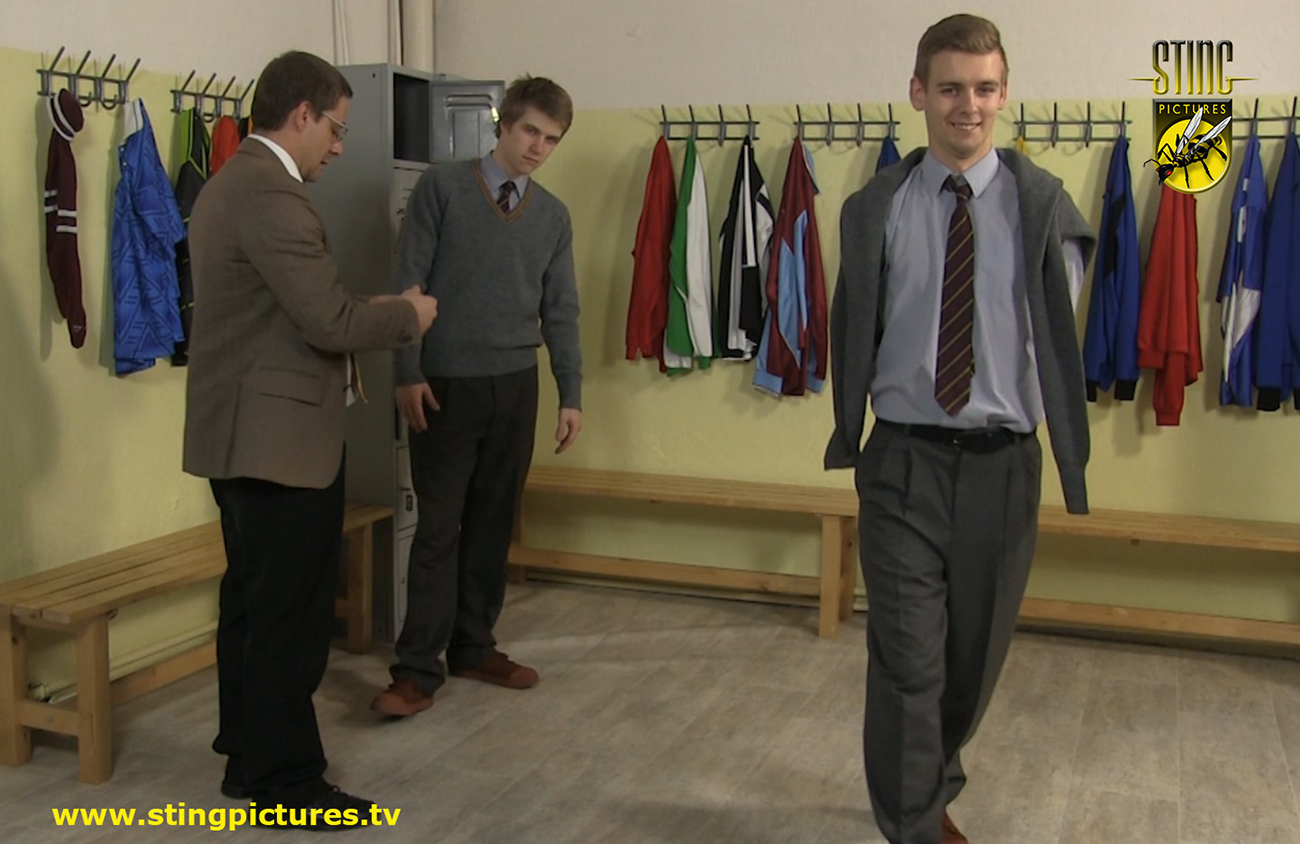 After Russell (Robin Palmer) got Roberts (Ivan Sabado) in trouble, in Teacher's pests, by planting Mr Sharpe's watch in his locker, Roberts always kept in his mind that he would have his revenge!
Waiting outside to see the Headmaster Roberts is taunted again by Russell, which increases his annoyance even more.
Called inside he is given a good set of the cane starting on his trousers …
… then bare bottomed whilst touching his toes
*
Click on the Read More tab below to see more.
*
______________________
(#!#)
Punished for speaking foul language to the English Teacher.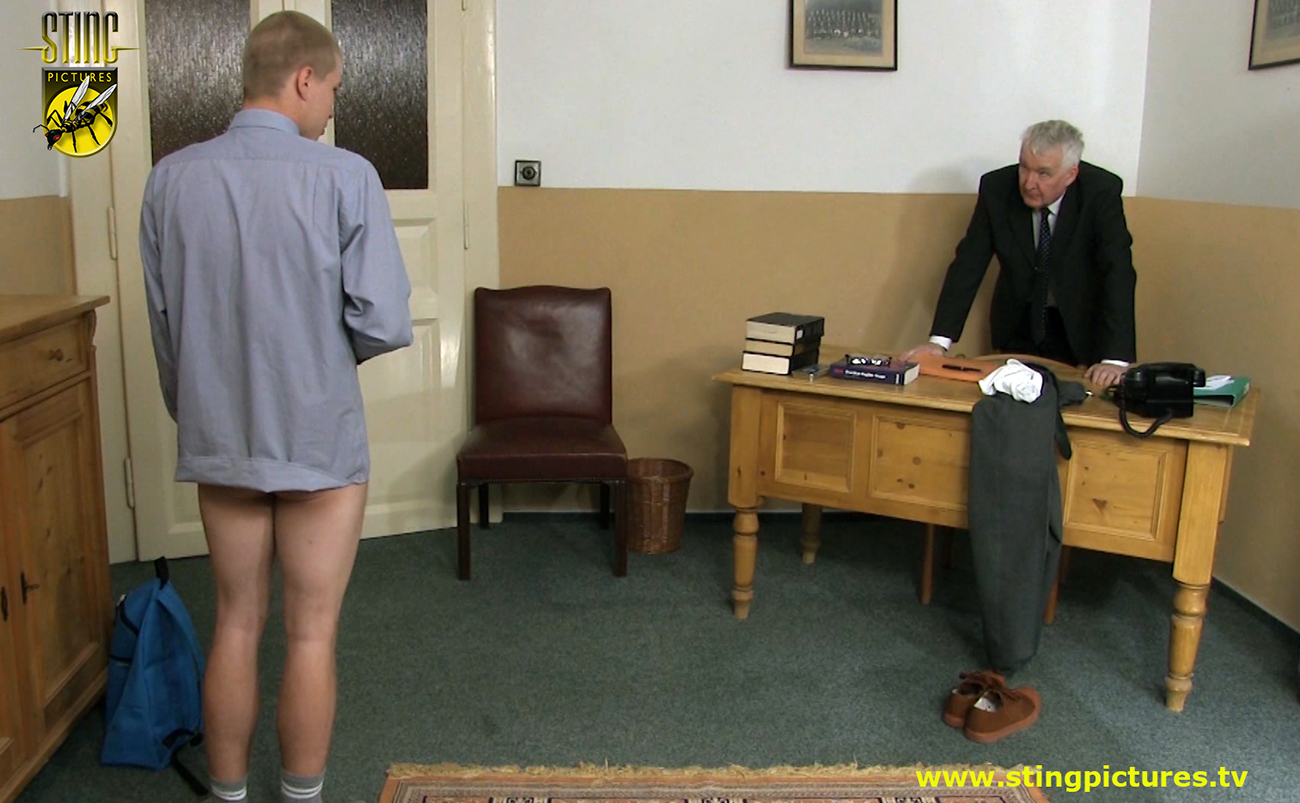 Thinking that he might evade further suffering he informs the Headmaster of the previous incident with the watch and embellishes it further with a little lie about alcohol in Russell's bag.
The Headmaster was very interested to hear these details but none the less he still had to learn his lesson and a damn hard spanking followed until his bottom was red hot!
This just makes Roberts even more determined to get his revenge on Russell
PREVIEW VIDEO TO FOLLOW
***
Links
*
Teacher's Pests Revenge …. – in 1080p Extra High Definition
*
Teacher's Pests Revenge ….. – in Standard Definition
*