Further scenes from the Sting Spanking Classic
The bad boys' bad day contininues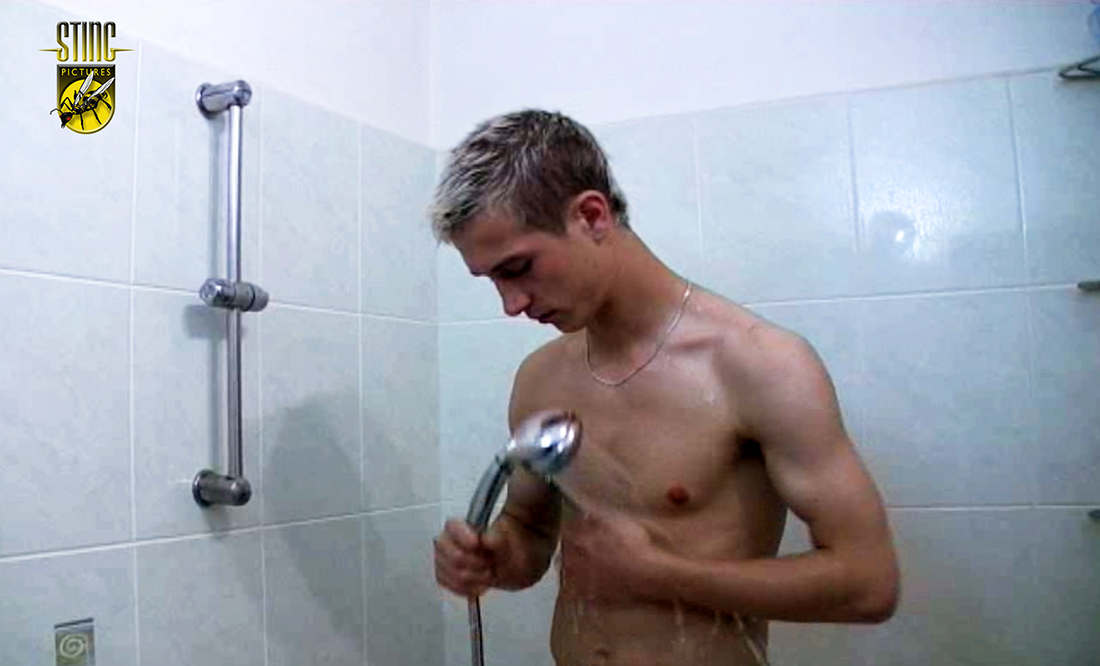 Still sulking following his earlier, well deserved, punishment, our young Football captain Paul Cooper (Darren) takes a shower.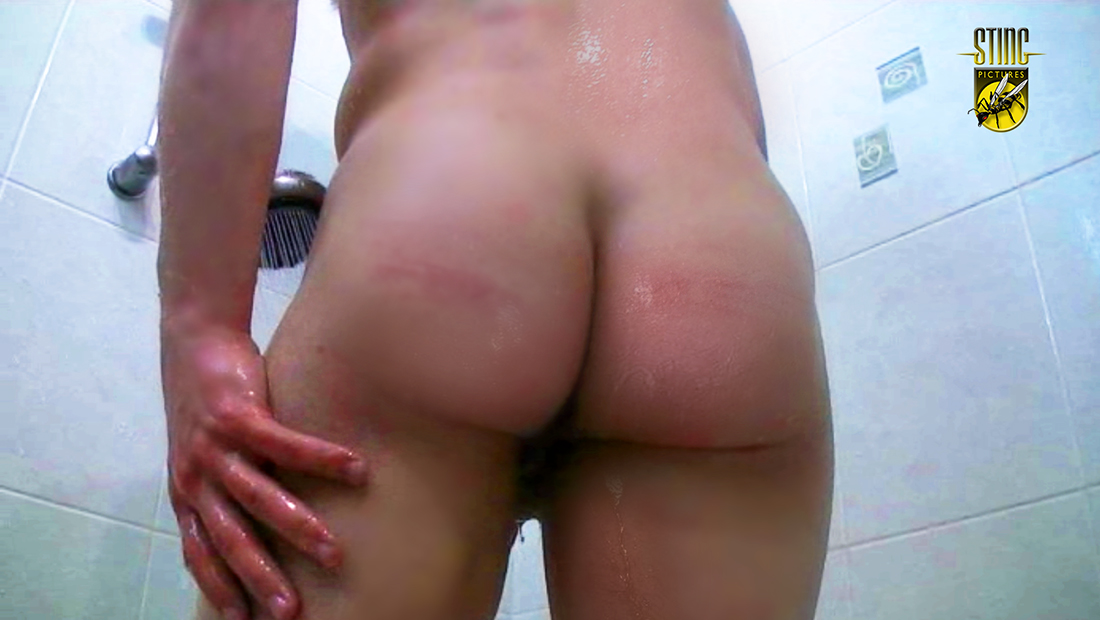 The unlucky lad is unaware of what further misfortune is about to befall his still tender, recently caned, bottom… However, more of that later!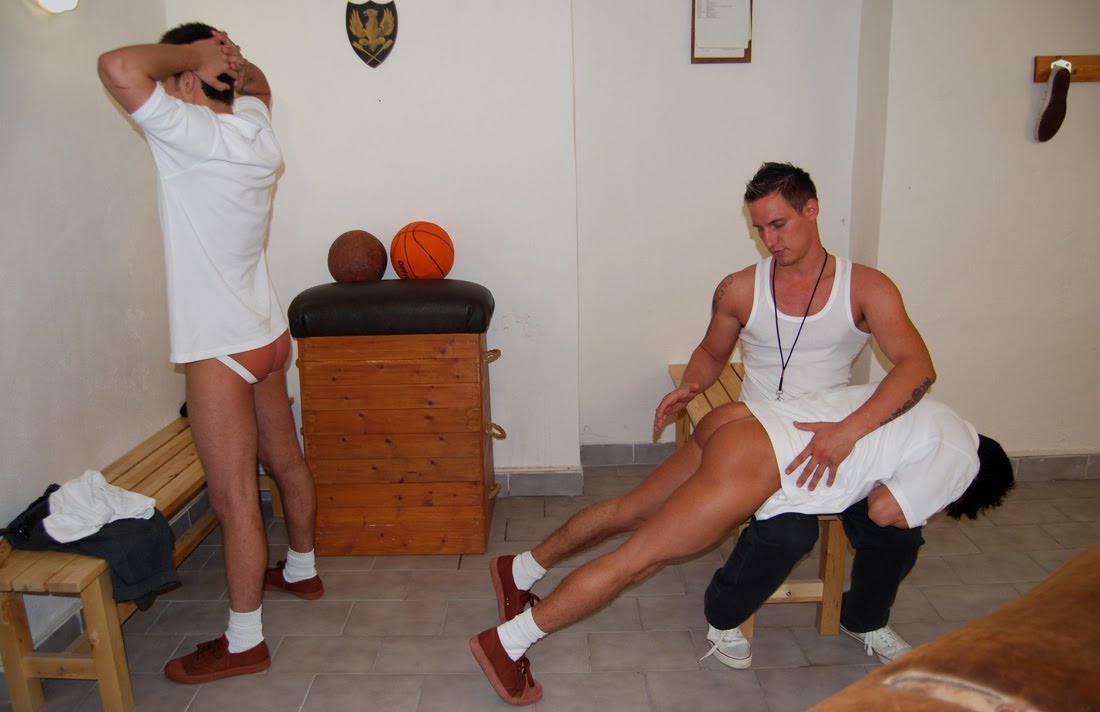 Meanwhile, good friends Corey Miller (Sebastian) and Sam Johnston (Rowan Hunter) enjoy their late night prowls round the college. Their latest mission however ends up with them having to report to no nonsense P.E teacher Mr Williams for stealing a bottle of Champagne from the Deputy Heads office.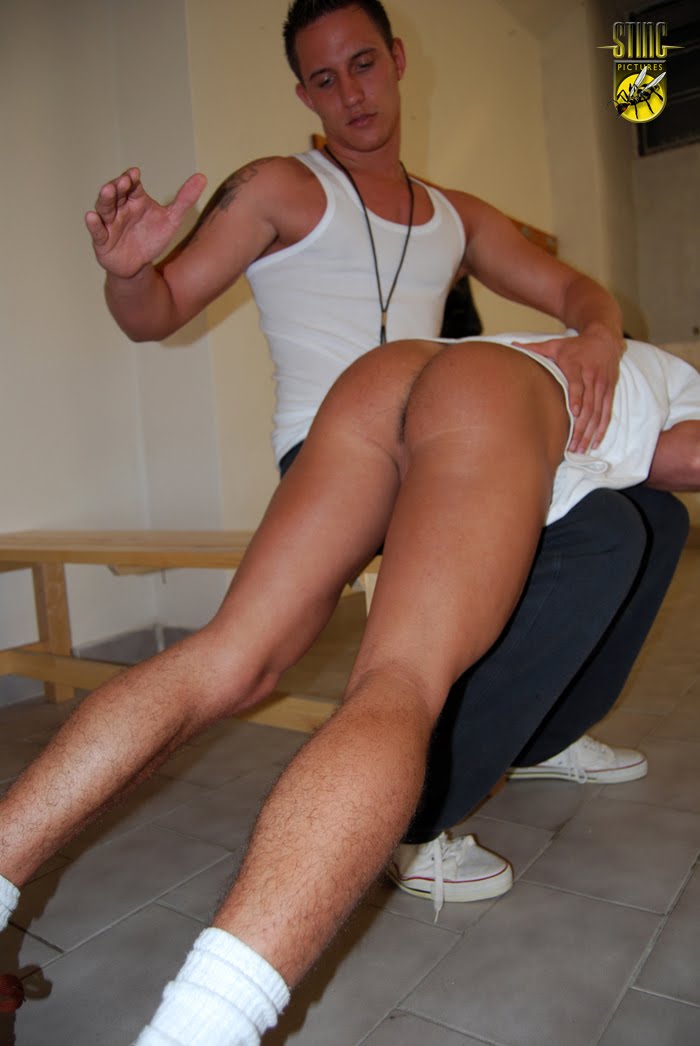 Young as he is, Mr Williams know just how to deal with a pair like Miller and Johnson
*
Click Here or on the Read More tab below to see more
*
______________________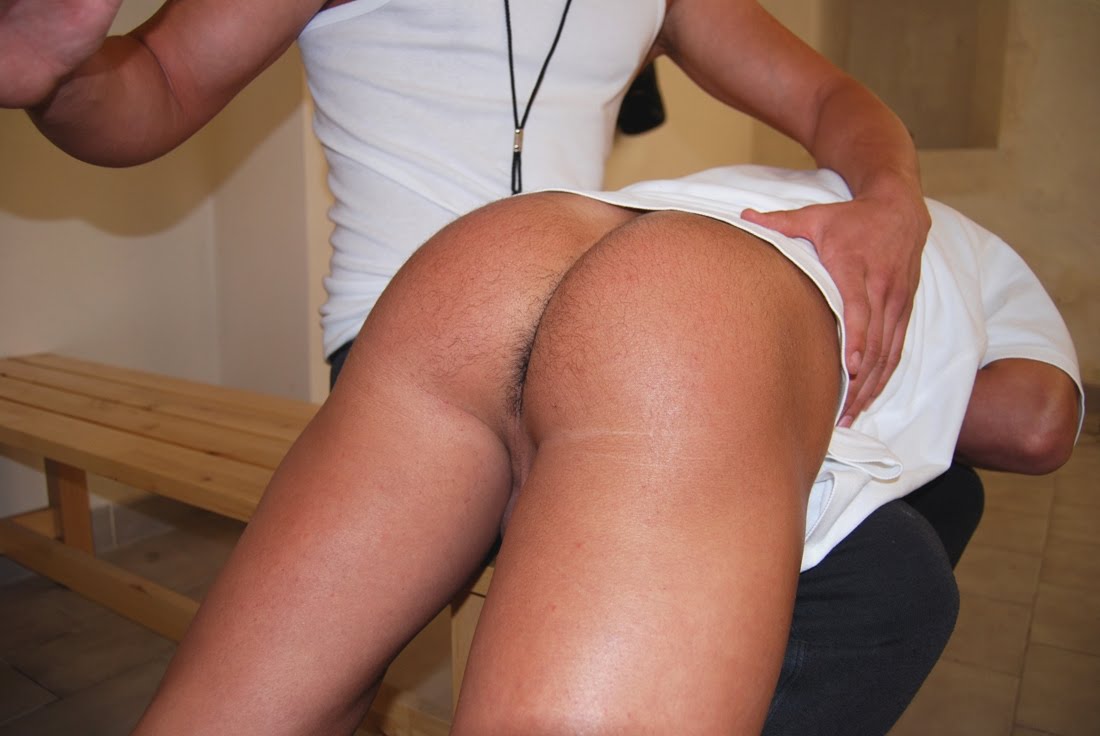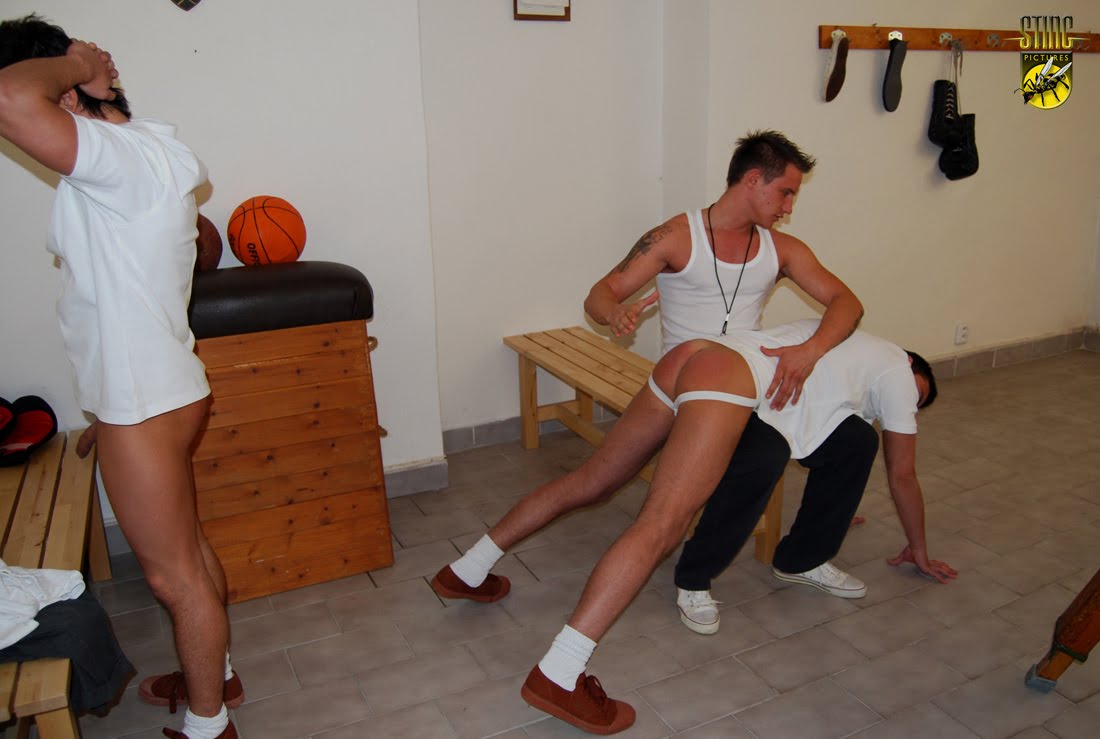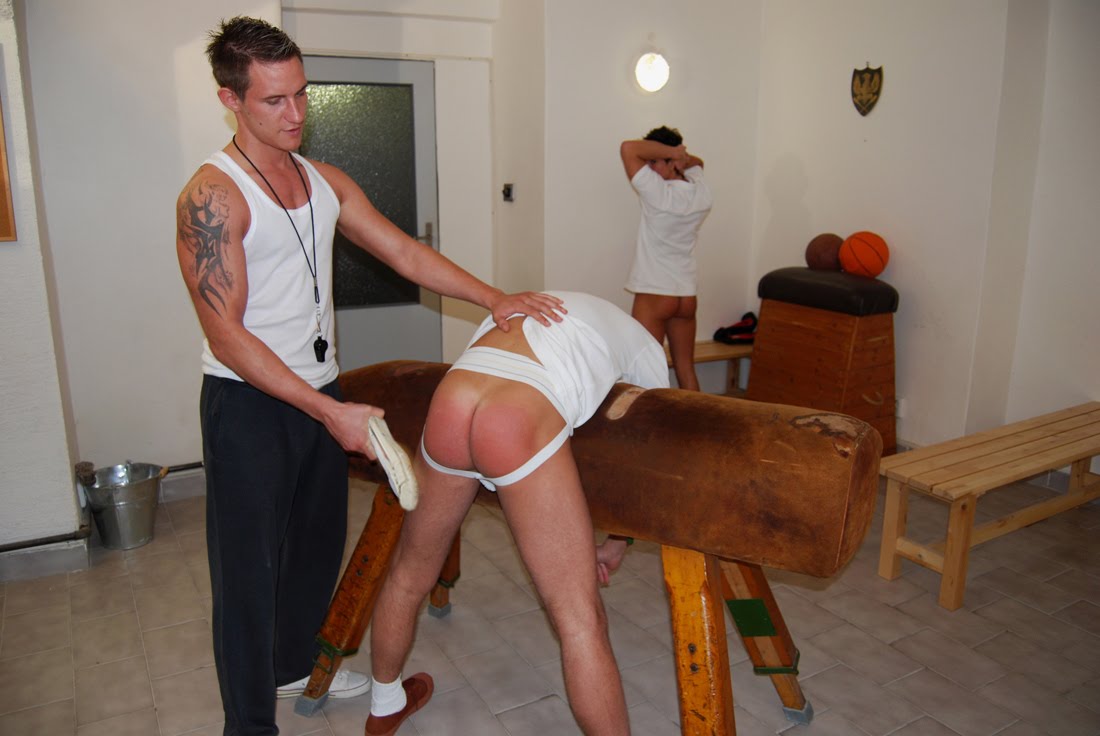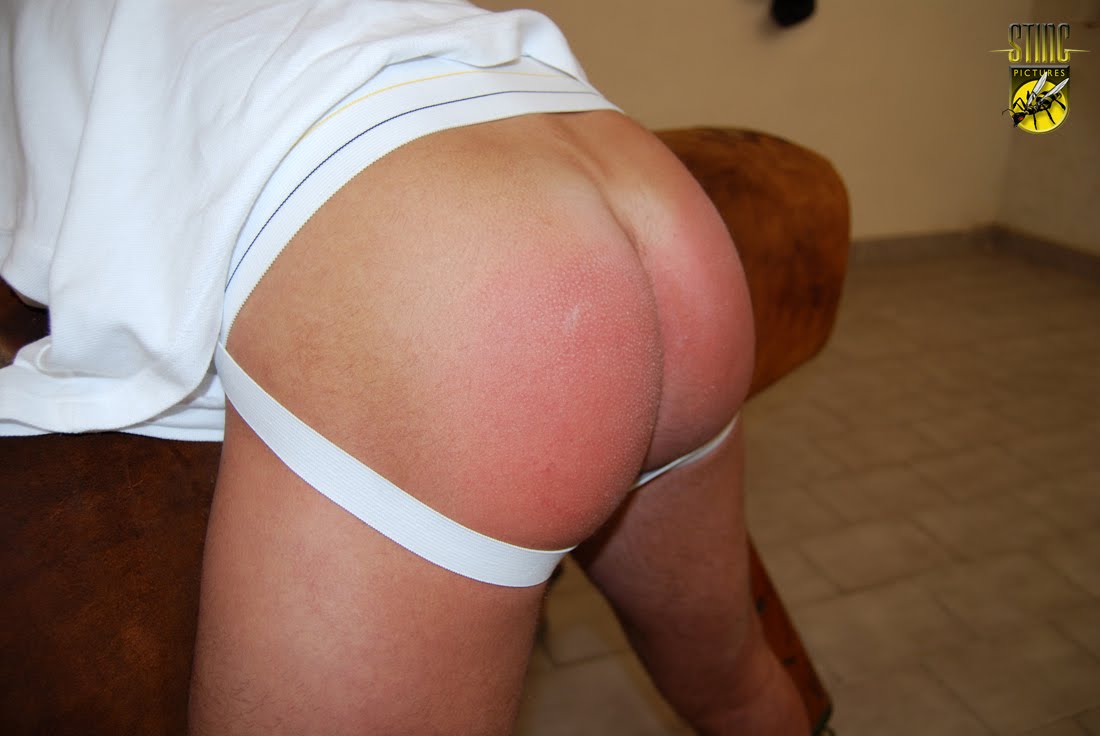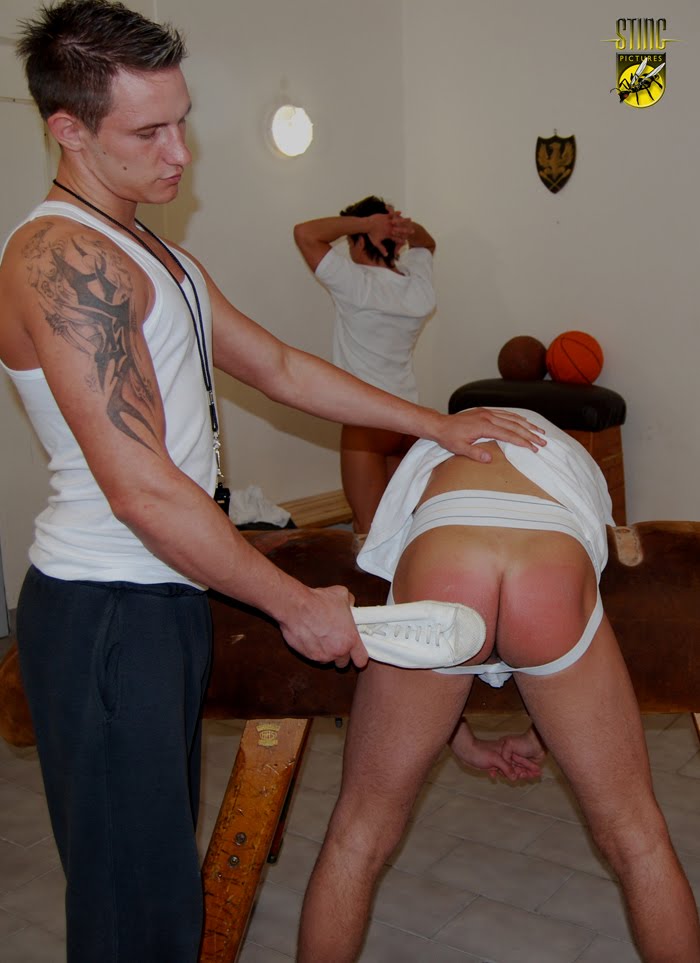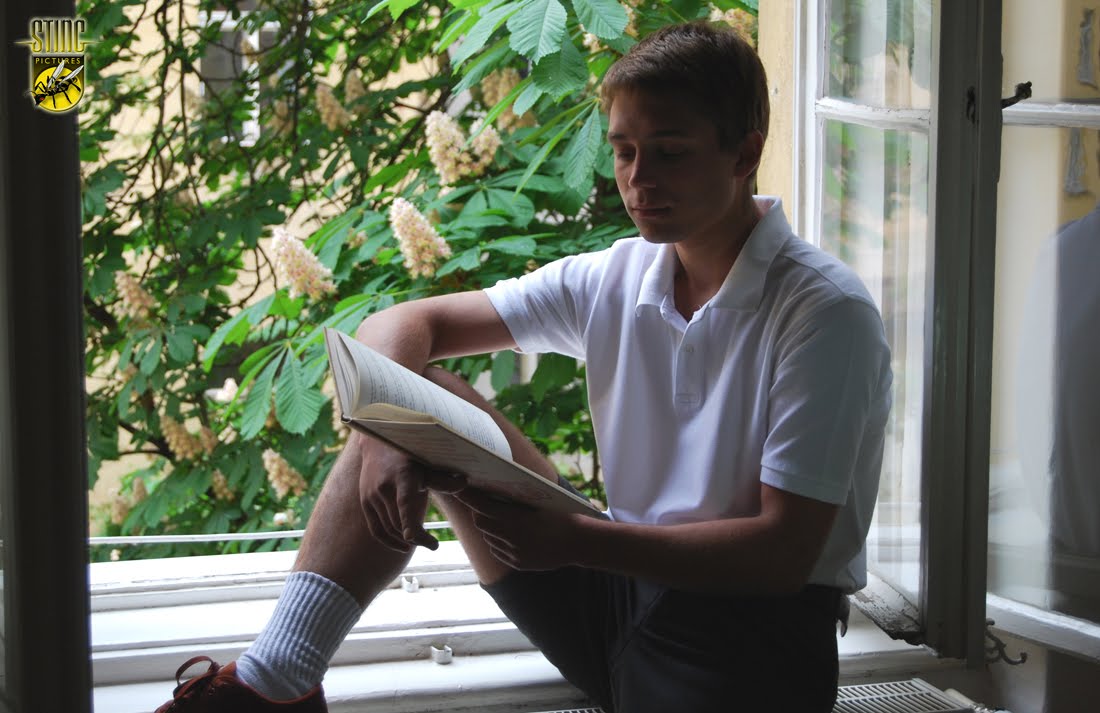 Elsewhere budding young erotic artist Barry Hobart (James Bruce) decides his class work book has other uses! Both the Headmaster and Deputy Headmaster soon cools his misused artistic flair with a good whacking with a rubber soled gym shoe, followed by a spanking.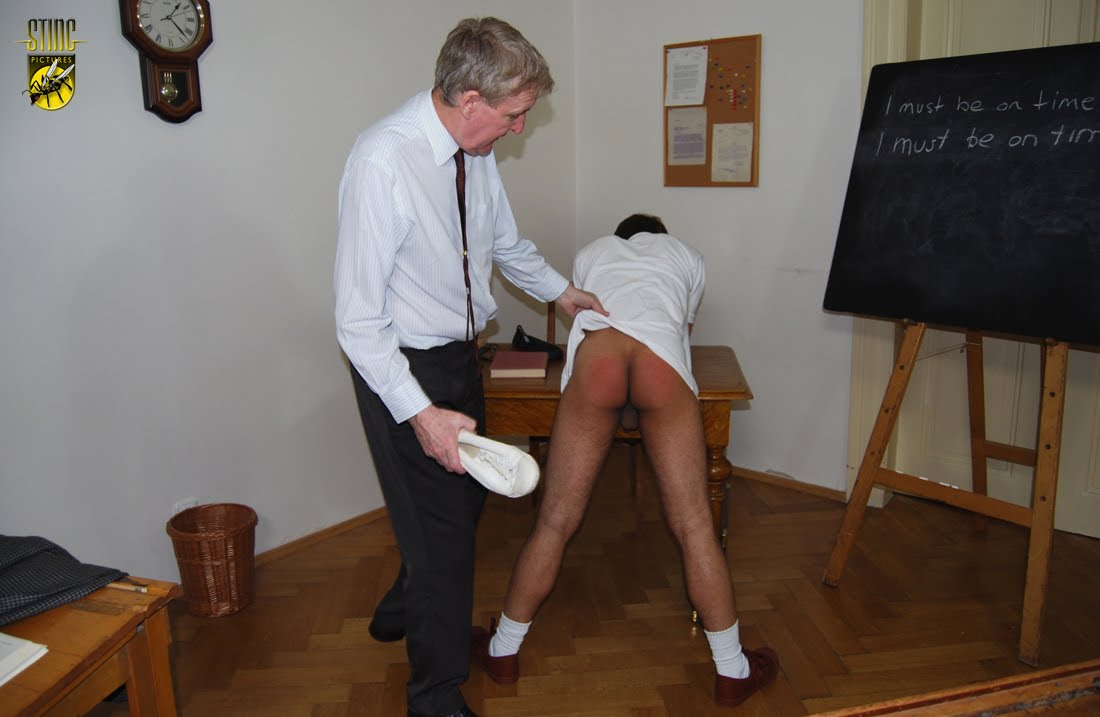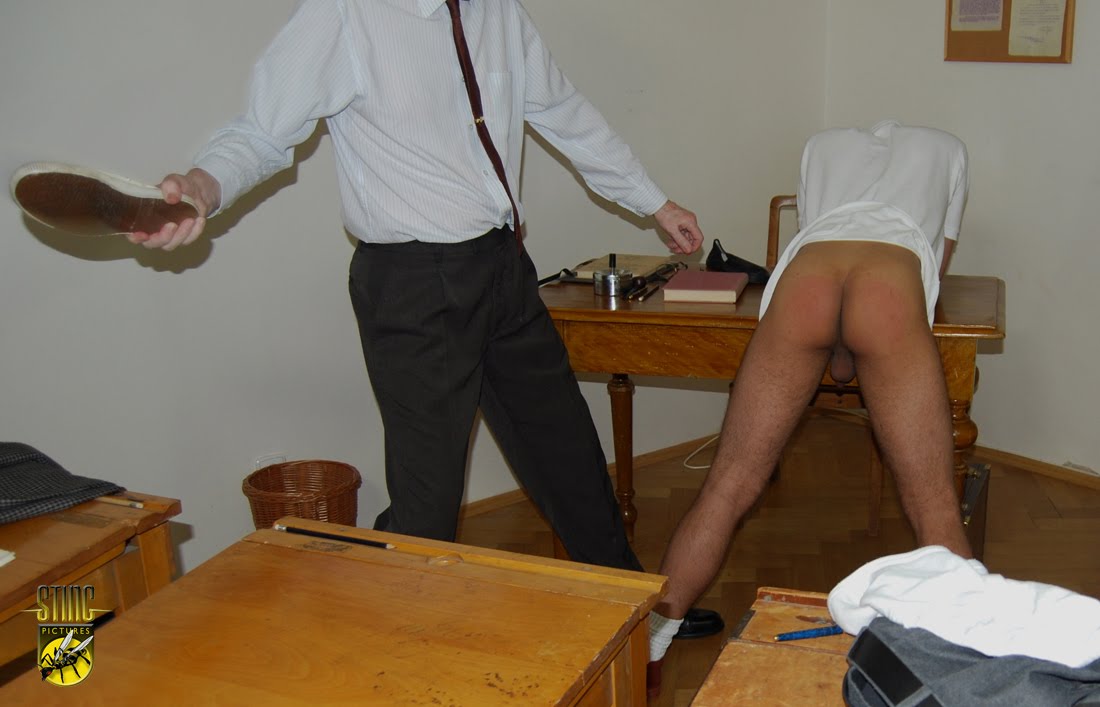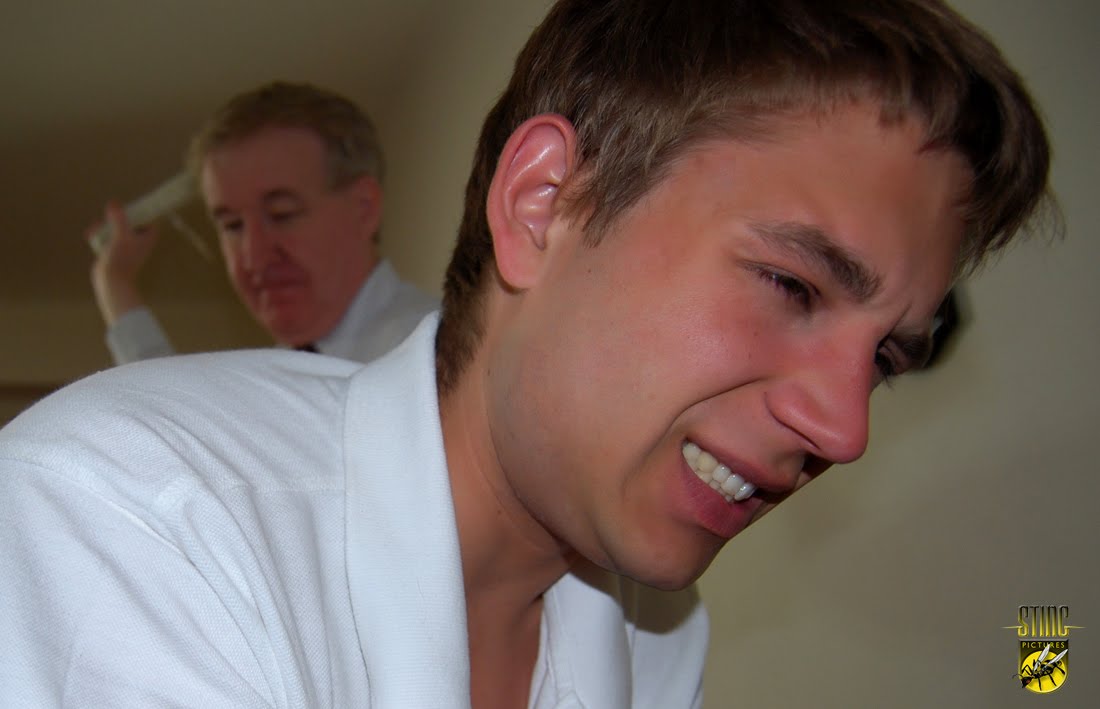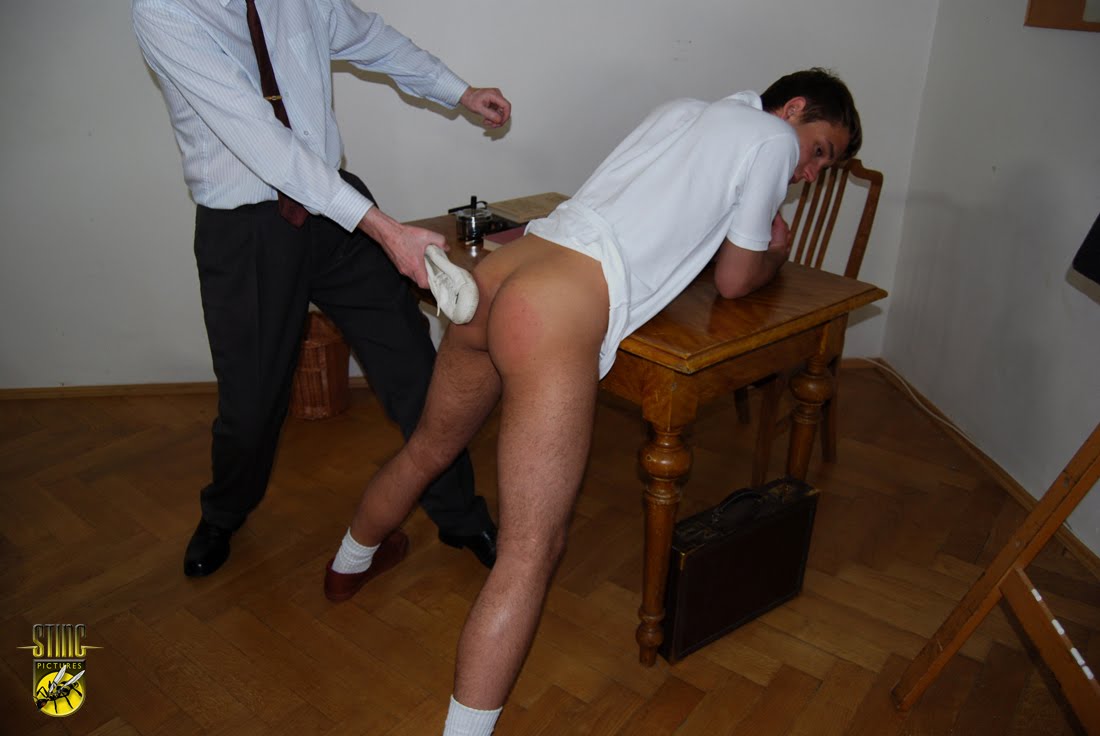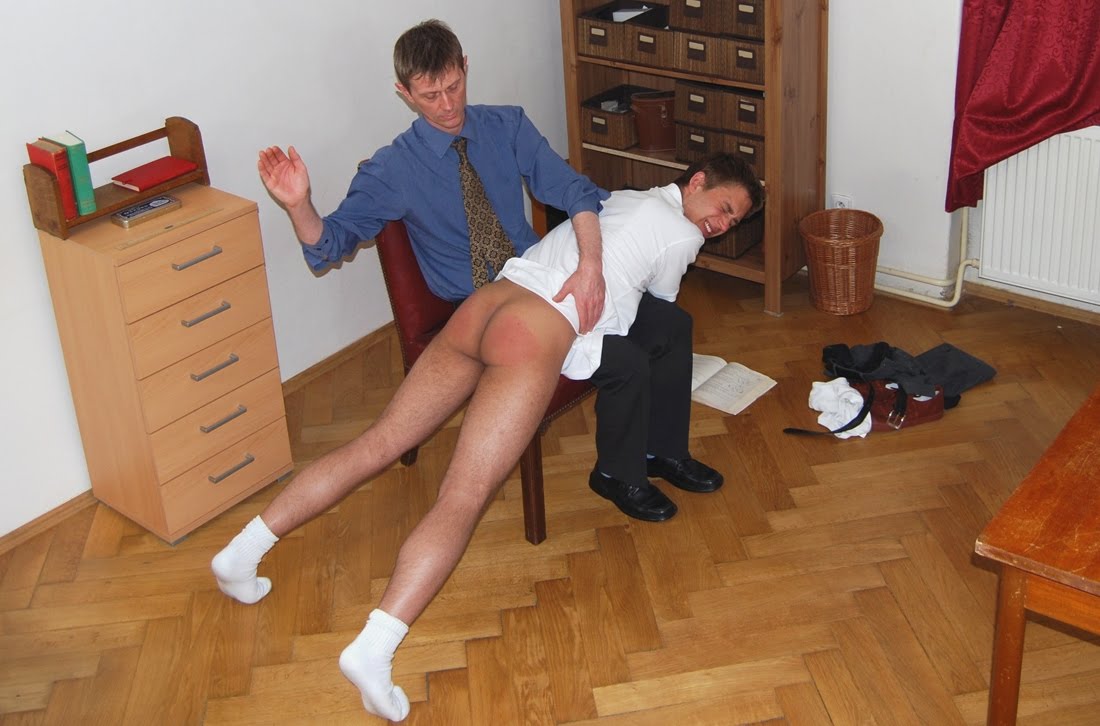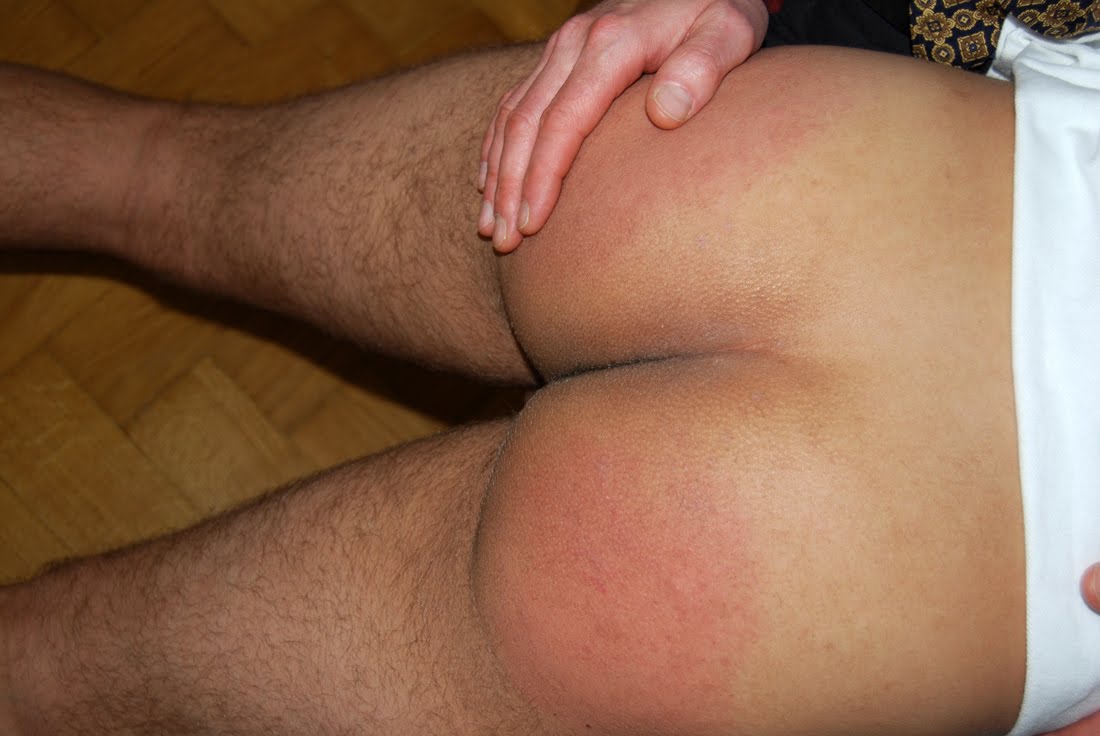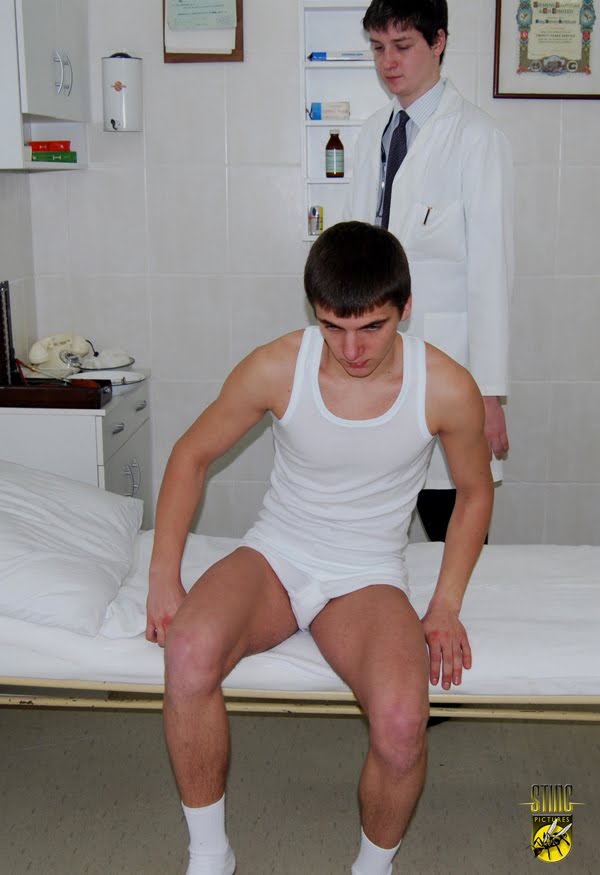 The consequences of the illicit cigarette trading are about to bite the main perpetrator, John Craven on his bare bottom. But first he has to pay a visit to the School medic.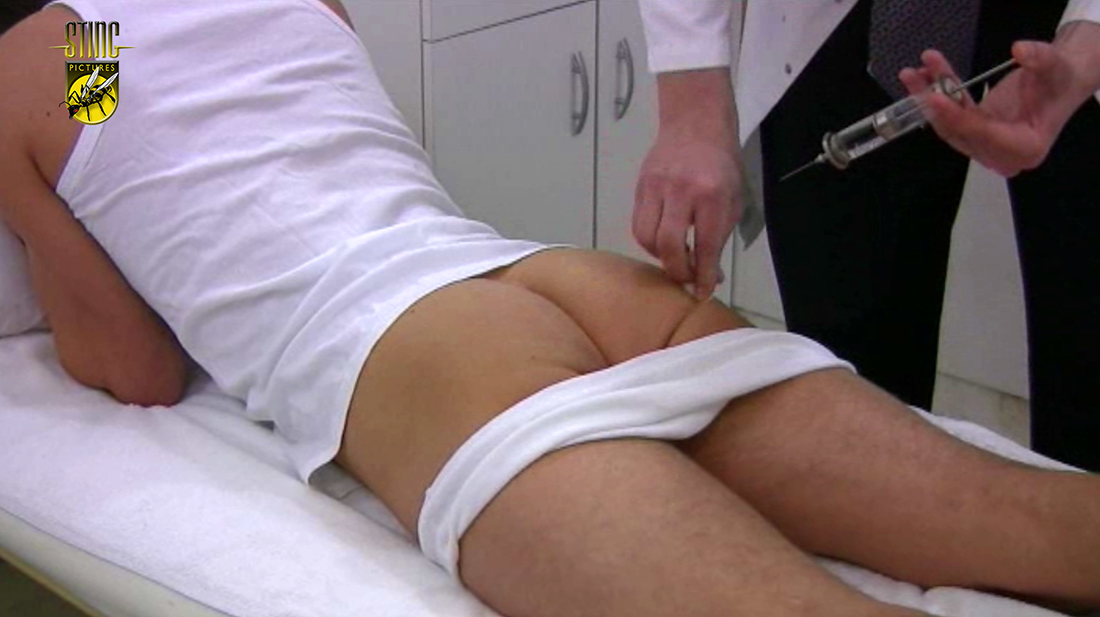 The doctor decides to give Craven a vitamin shot, and he does not get it in his arm!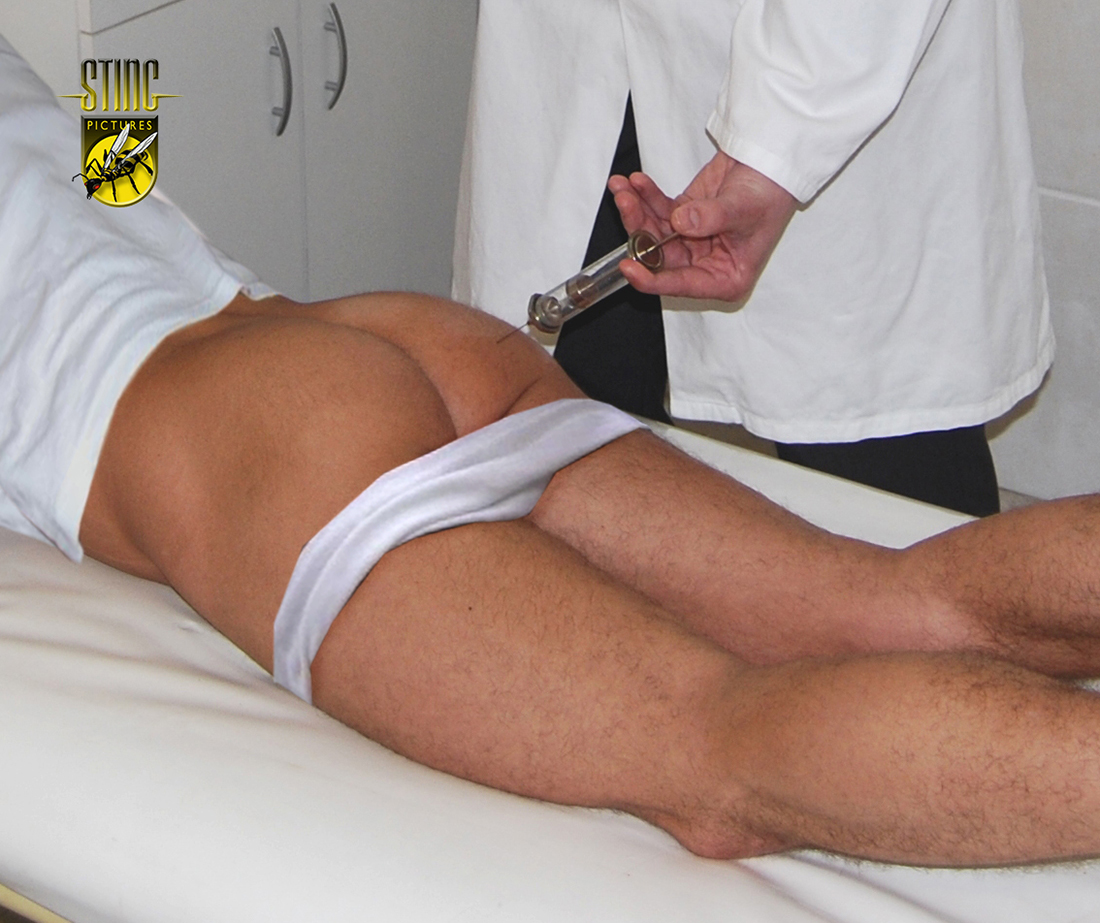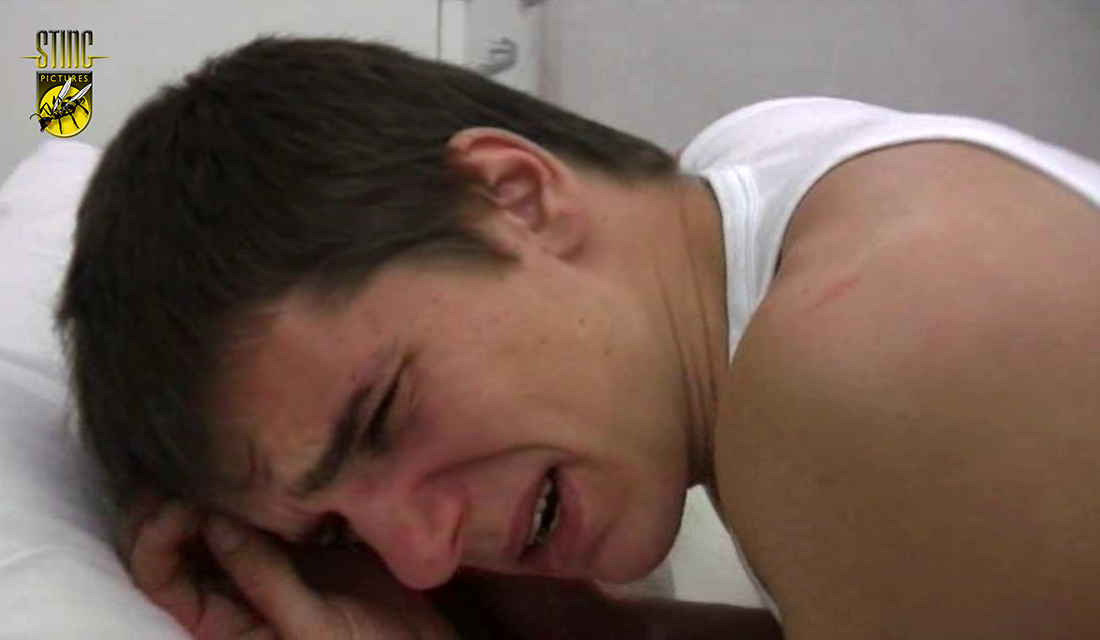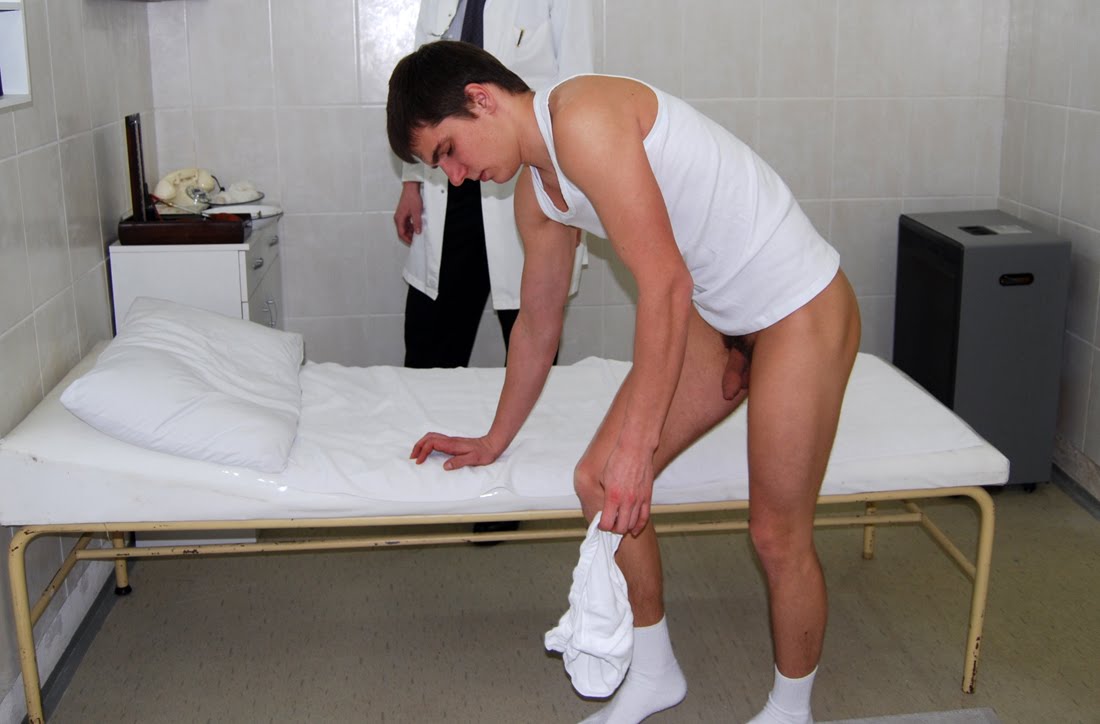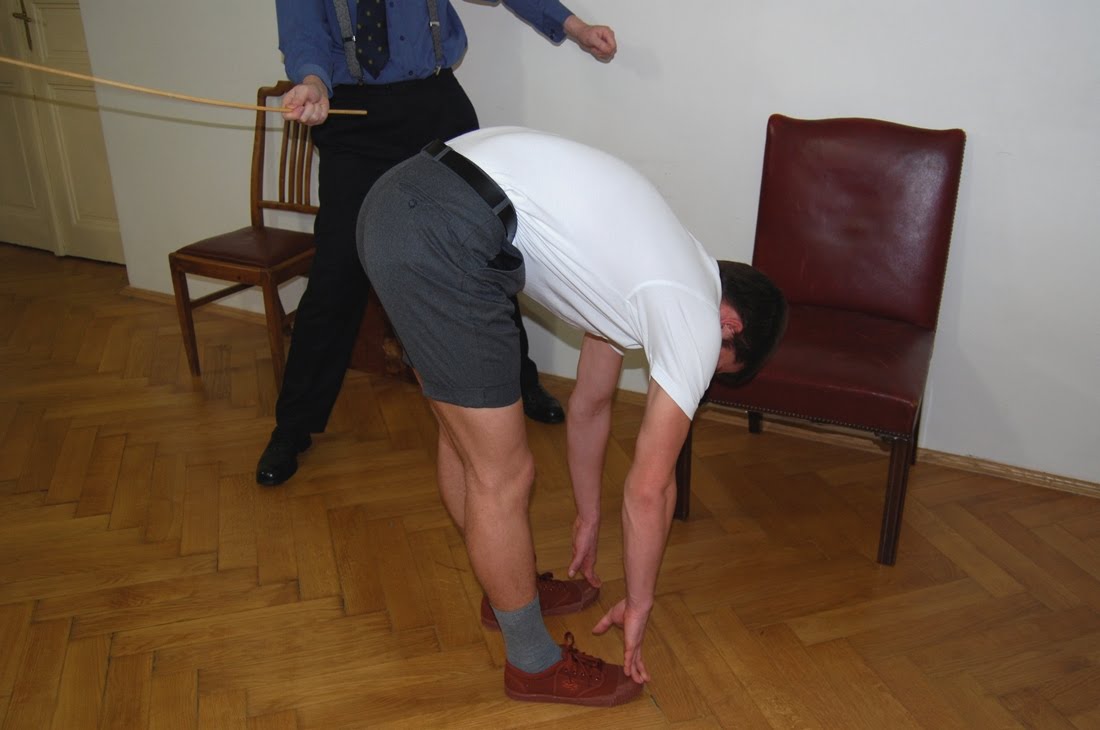 Shortly after the injection, Craven's crime is discovered, this results in a hard caning, followed by a spanking, both on his just injected bottom.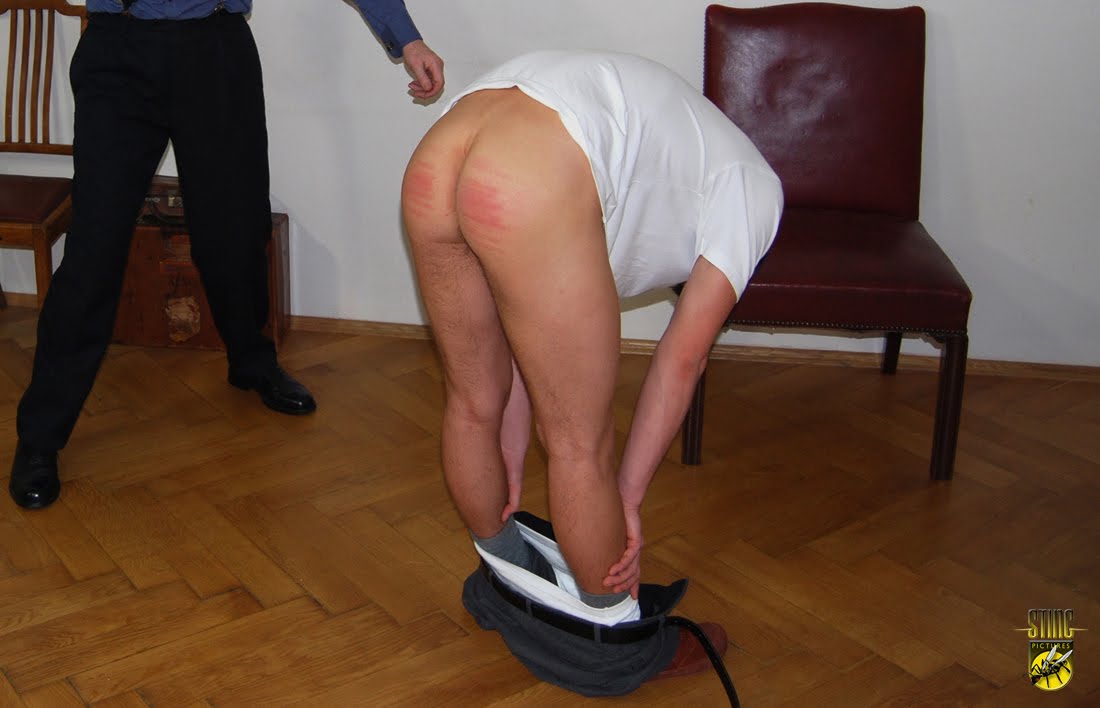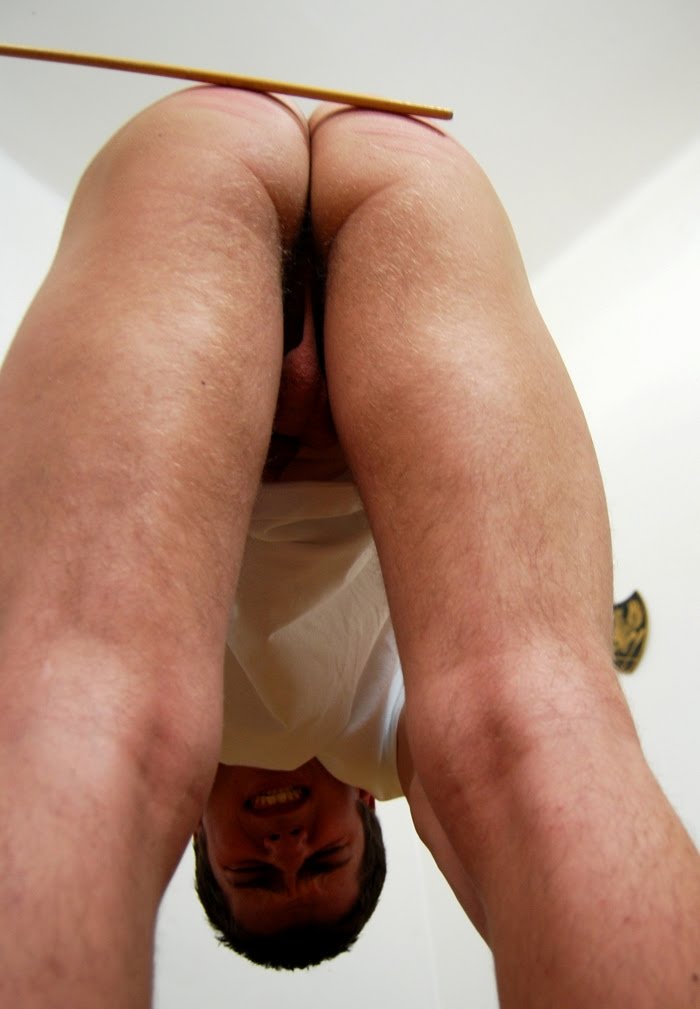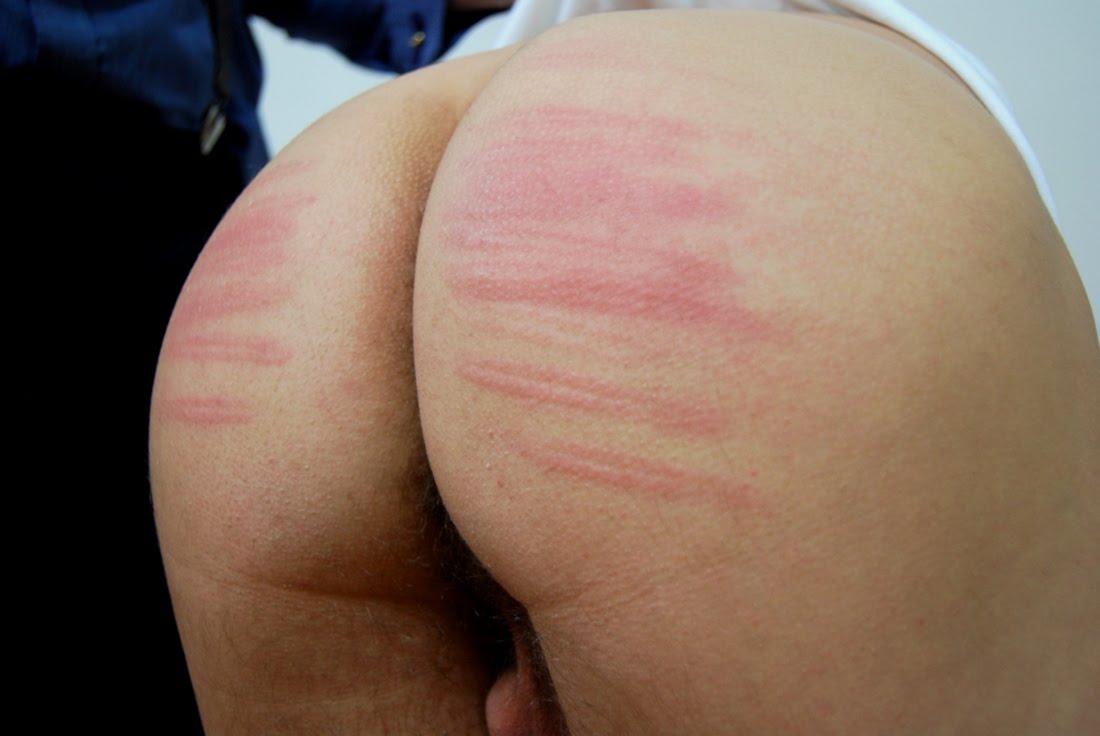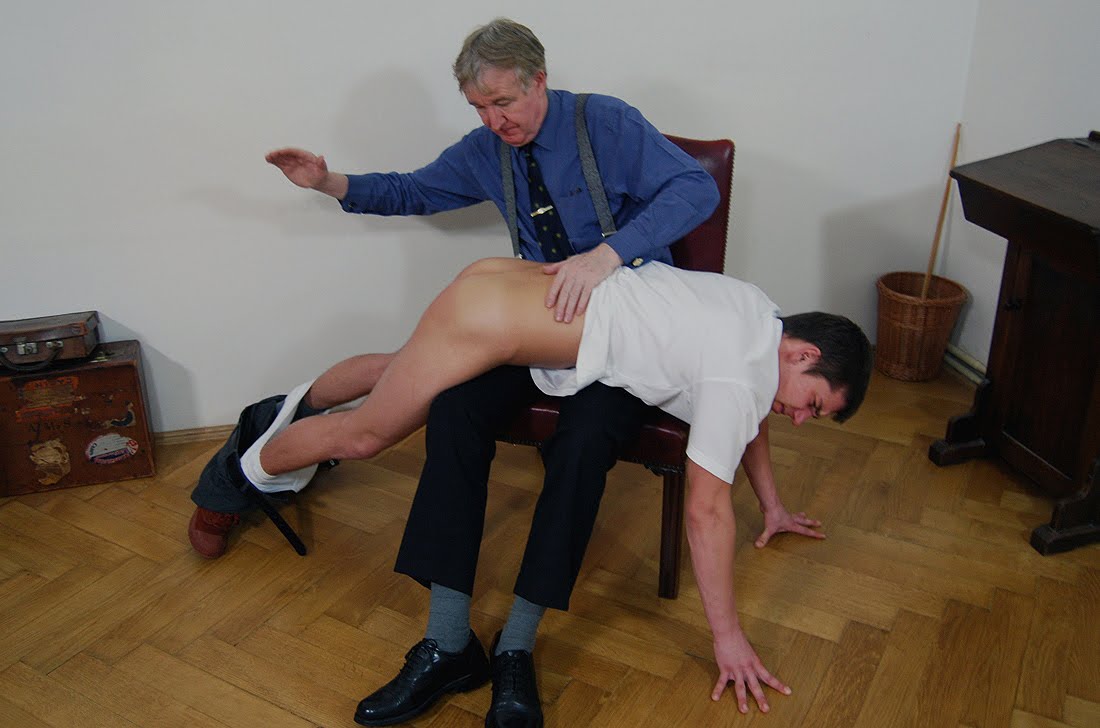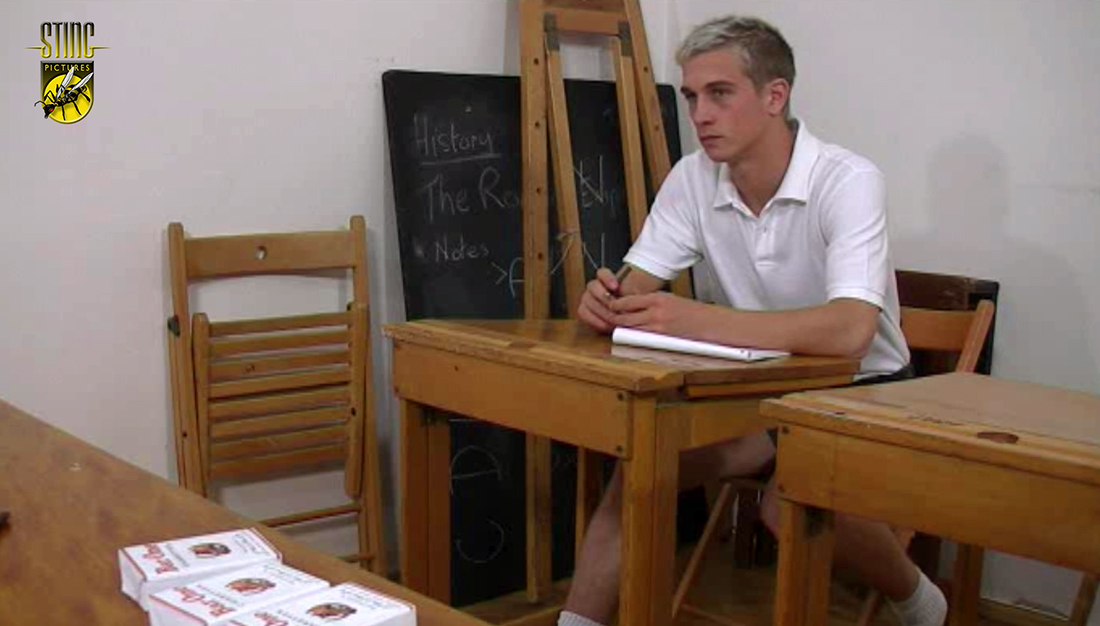 Craven is not the only one to suffer the consequences of the cigarette trade.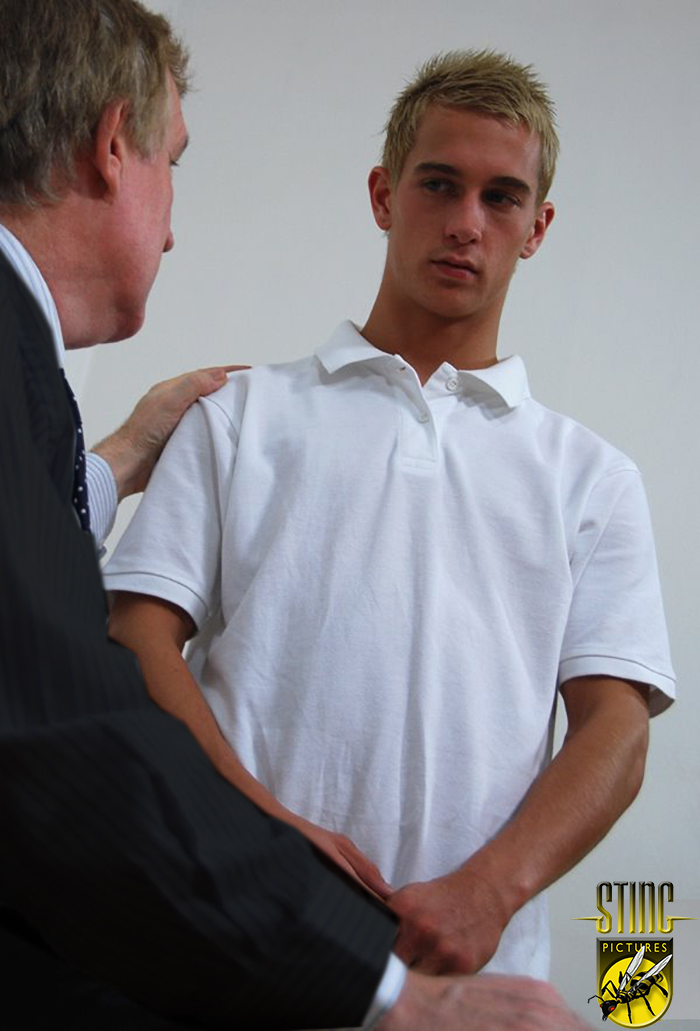 Paul Cooper the football captain is back in trouble when he foolishly decides to take advantage of the cheap cigarettes on offer and lands himself in trouble with the Deputy Head when he is caught. He's going to get another spanking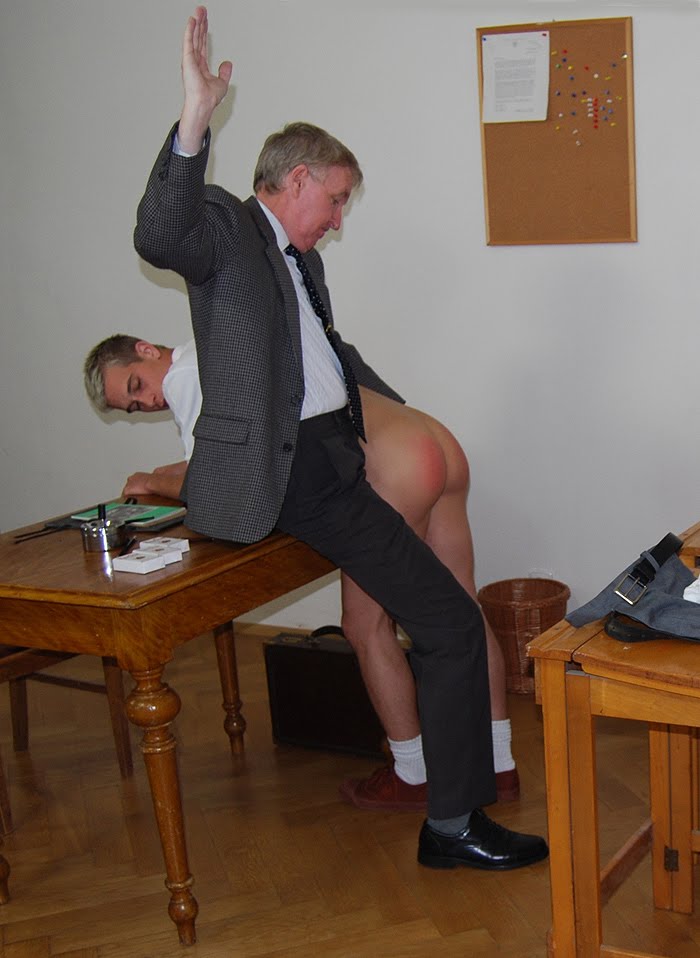 His well rounded bottom, has hardly recovered from the earlier caning, before it is soundly spanked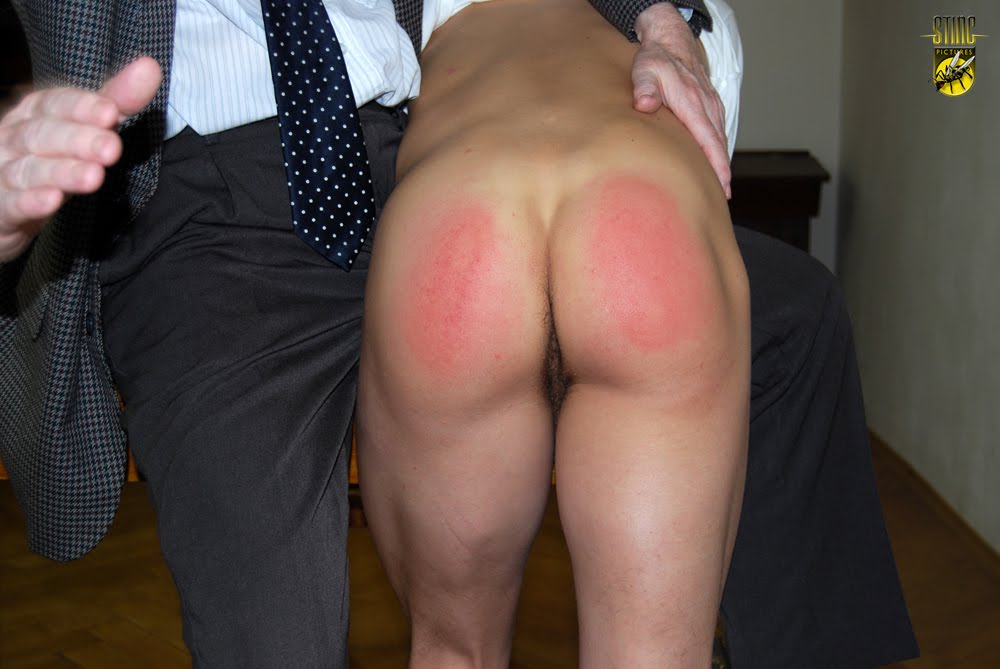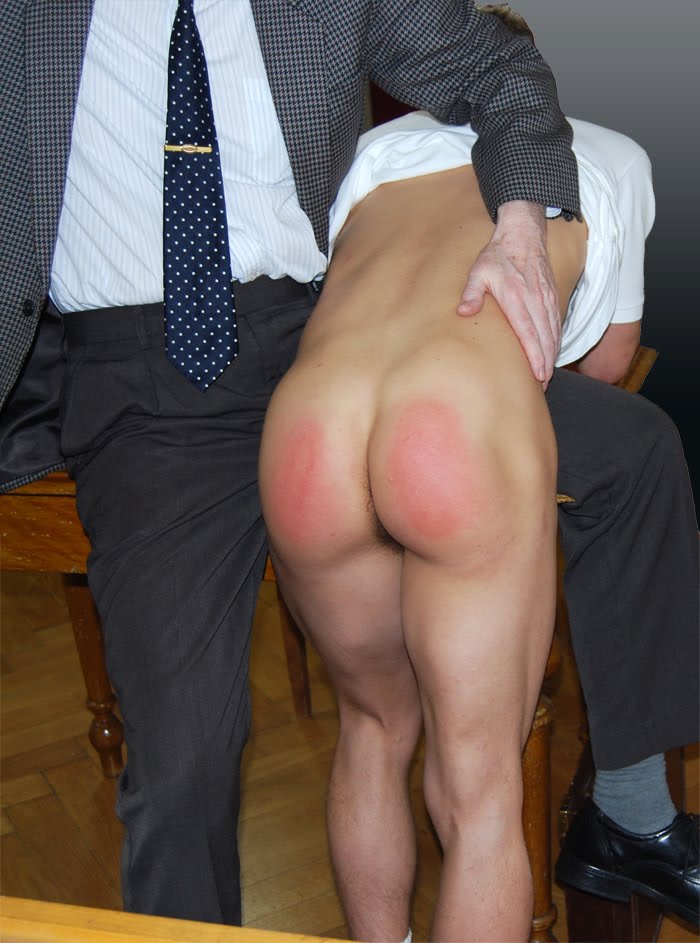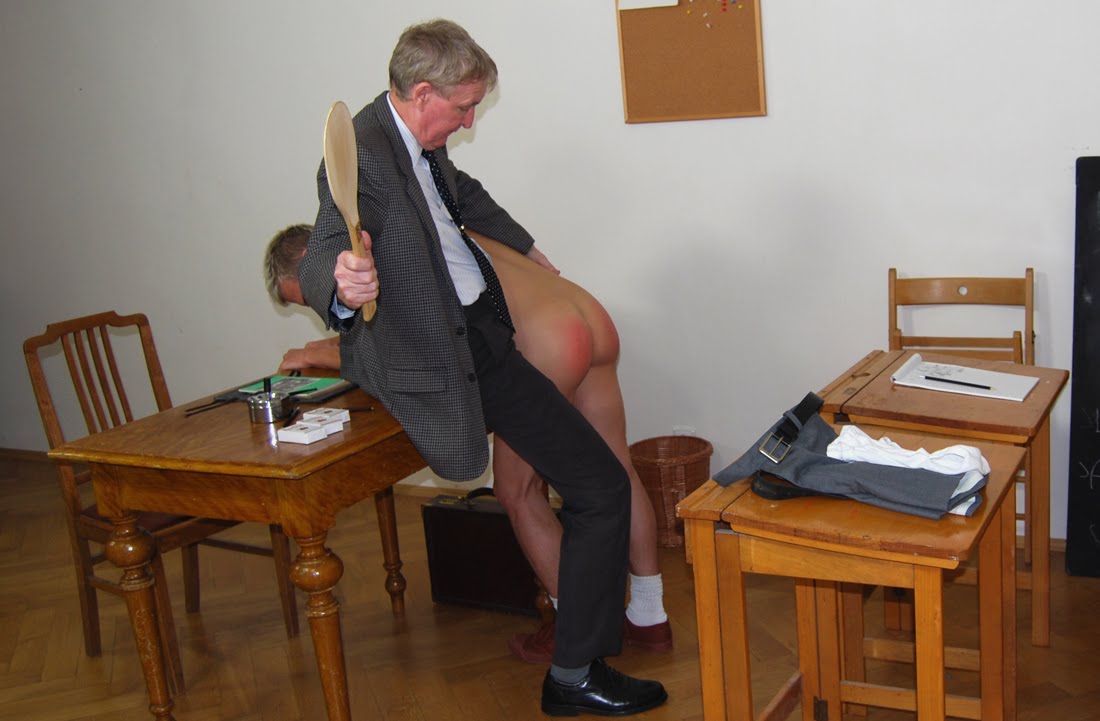 Next it will be warmed up to a rosy read glow with a hard wooden paddle.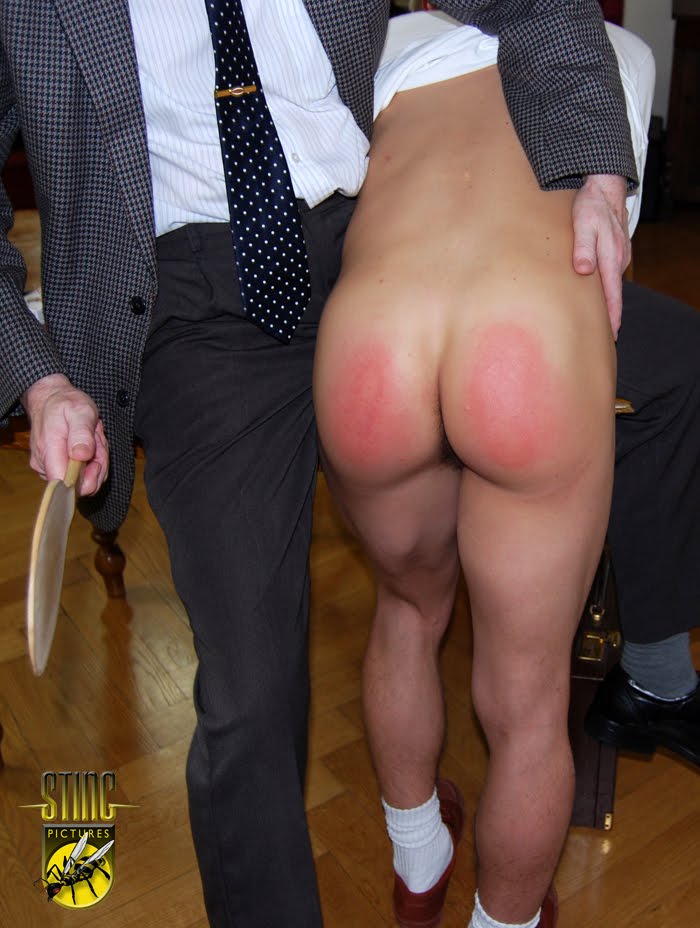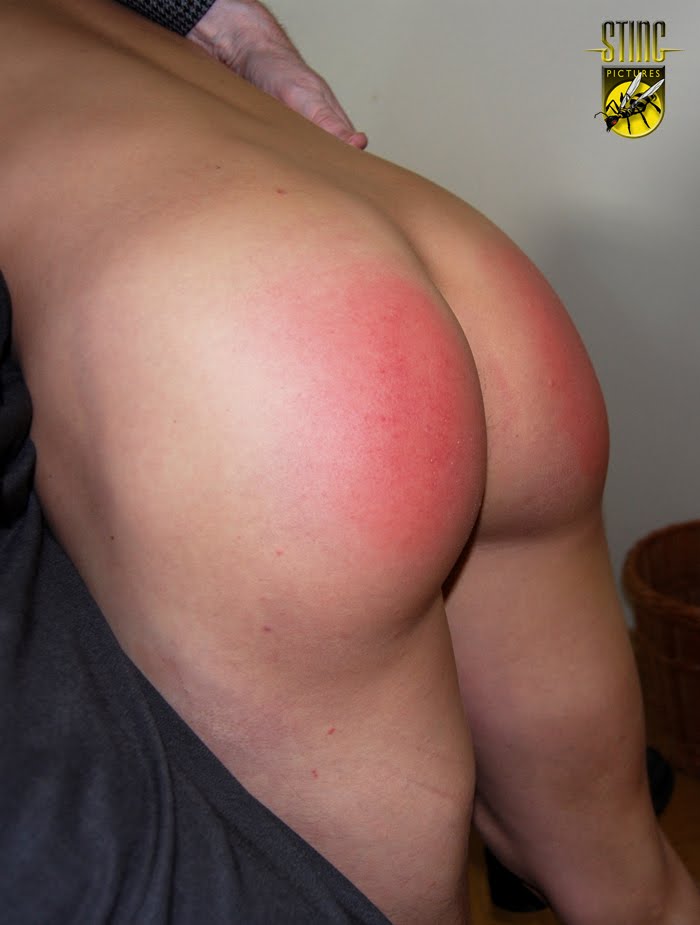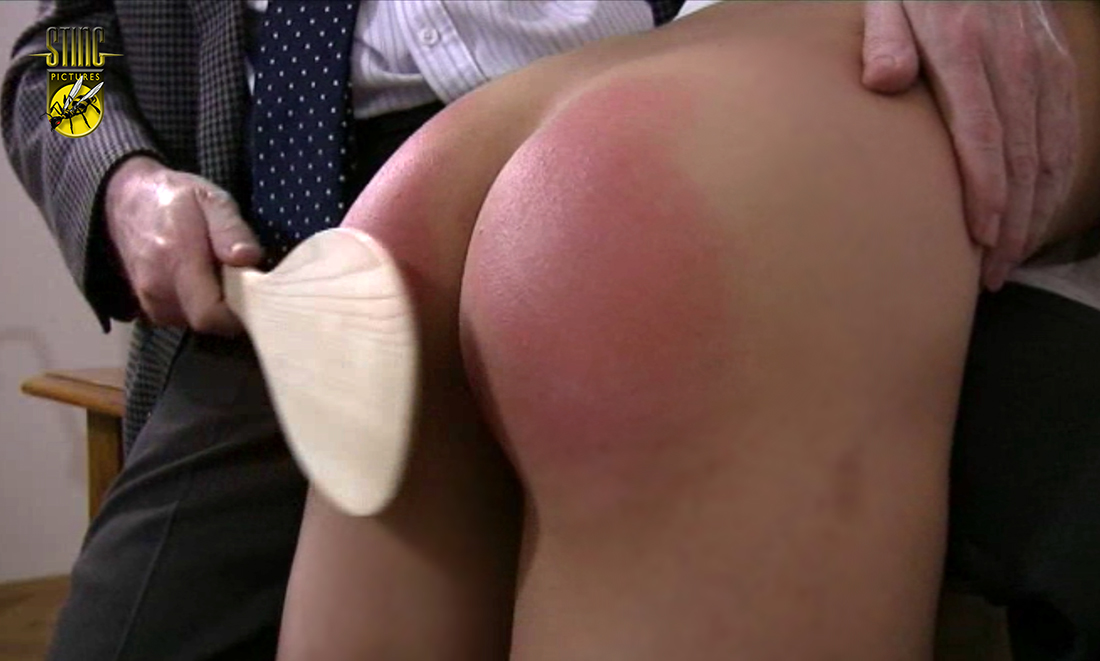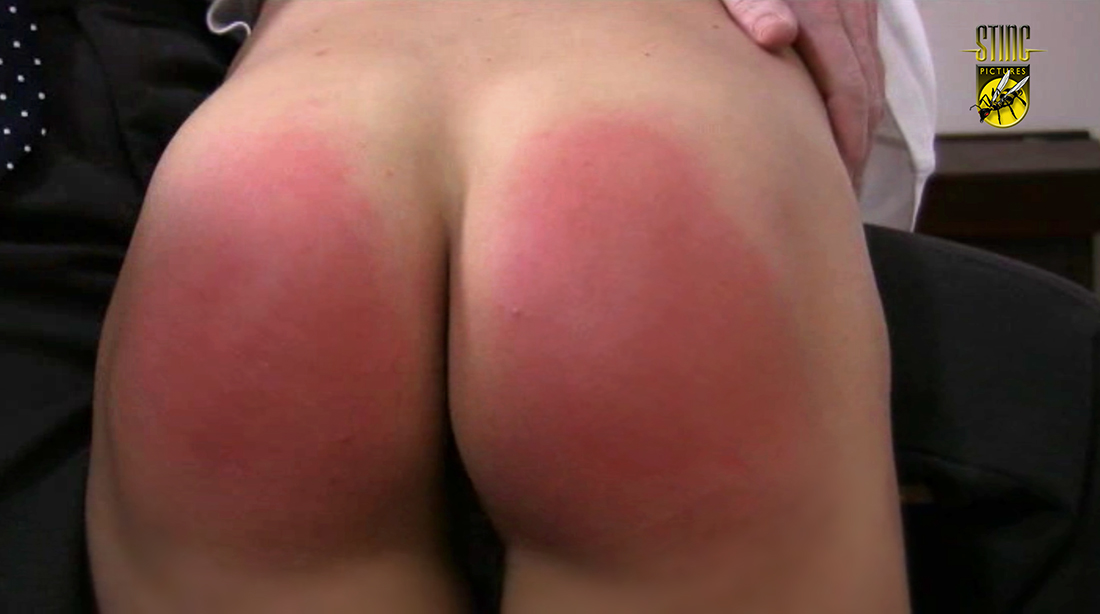 Cooper will not be sitting down comfortably for some time! It's no more than he deserved!
*********
This Special length video features nine Sting lads plus the introduction of Alex Granger playing strict disciplinarian Mr Williams the Hunky PE teacher. With Spankings , caning, strapping and slippering its all action packed. Shorts up and down, over the knee, over the horse, across the bed. Underwear up and down, touching toes, over the Heads study desk.

In addition the unlucky lads discover that there is an entirely different use for a Japanese rice spoon, (that certainly brings the colour to Darren's cheeks) the two lads, Sean and Stephanel, side by side across the vaulting horse, poor little Robbie getting caned and then spanked just after receiving his vitamin shot from the Doctor (in the butt! – OUCH!)
Raw striped bare bottoms, well spanked red rounded cheeks, backsides slippered and strapped to perfection. You'll find some really hot boys very much in trouble so come on Down Under again and feel the Sting!
Links
*
*
A HD version of this video will also be available through Sting Raw at Clips4Sale shortly, for customers who wish to use an alternative processor. NOTE Special Price will not apply at Clips4Sale