The latest Sting Special Price Spanking Classic Compilation is
ONLY $16.99! WOULD BE $37.90 SEPERATELY LIMITED TIME OFFER
The films in this Two video compilation are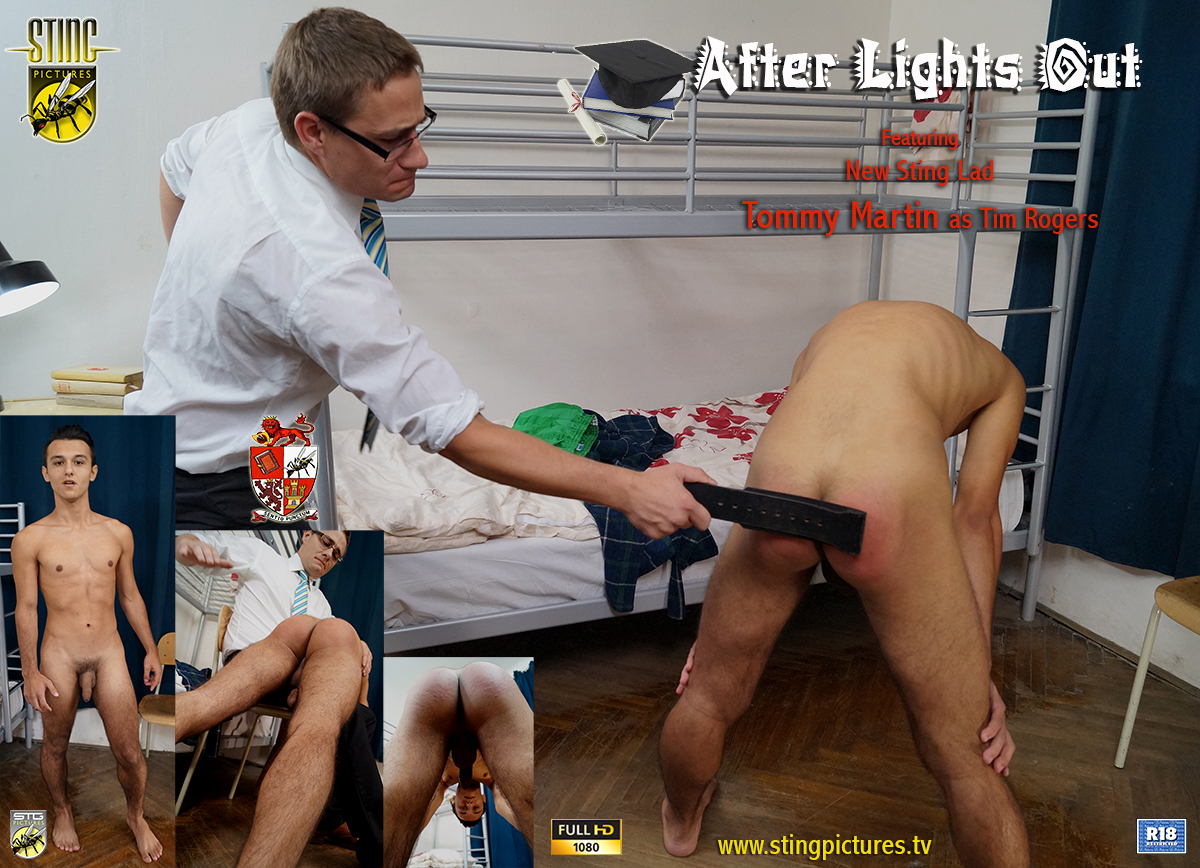 AFTER LIGHTS OUT
Lights out in college marks the end of the day and time to go to sleep. For years however the more impish lads think it's a time to skylark and mess around. This can often end in disciplinary action very much aimed as an example to the other would be dormitory hooligans.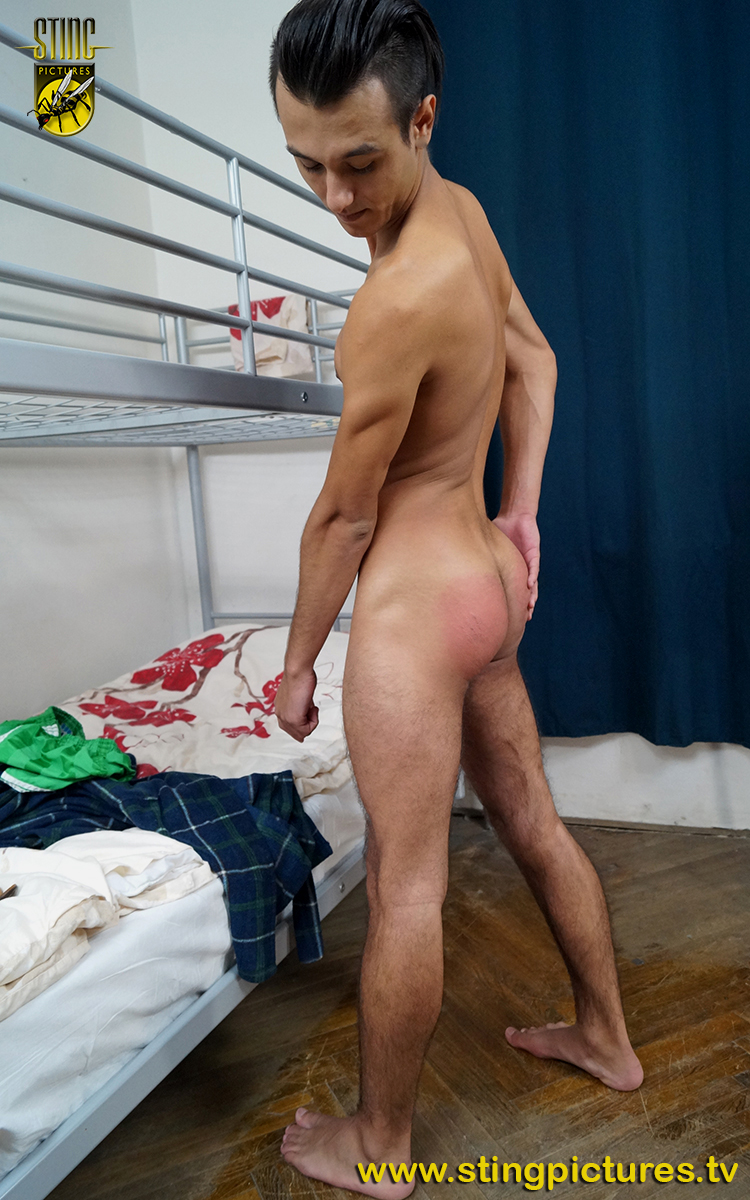 One lad, Tim Rogers (Tommy Martin) has been sent to the Headmaster after continual misbehaviour in his dormitory. The Head in turn sends him back to wait for the arrival of his no nonsense Housemaster Mr Sharpe.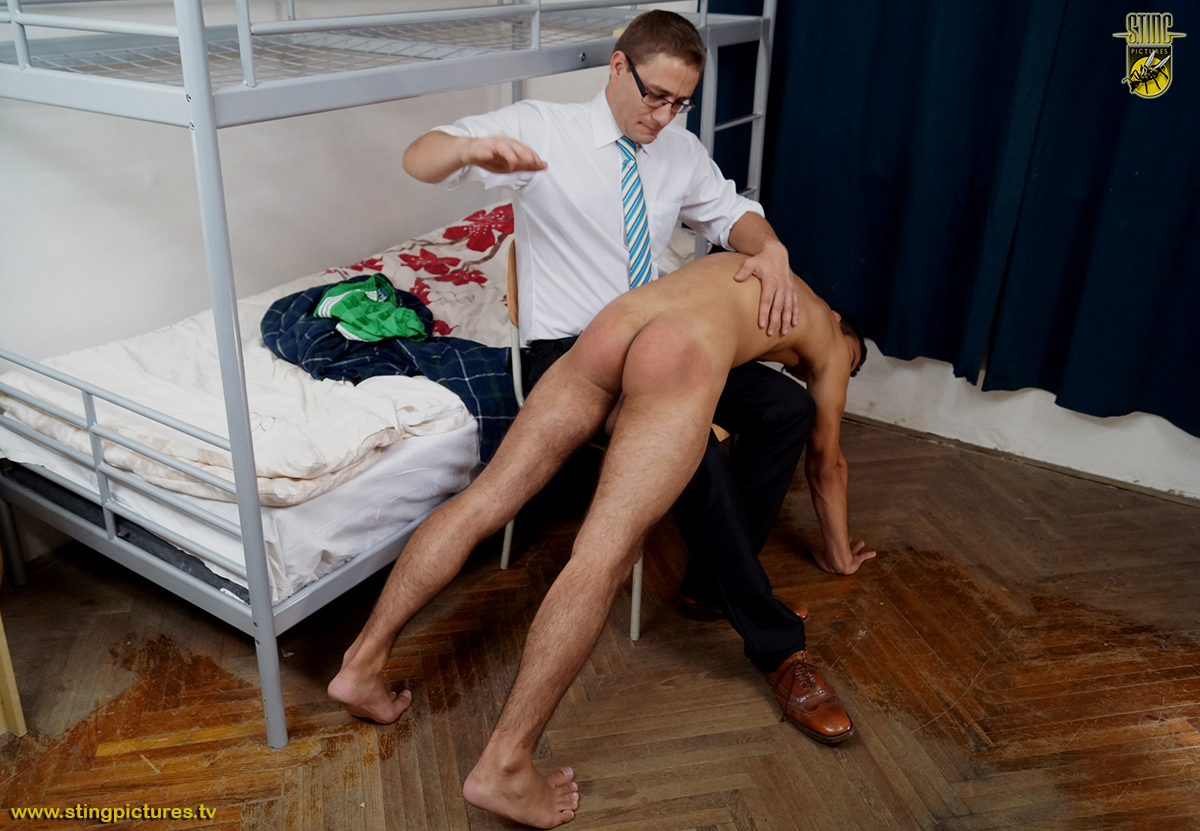 Mr Sharpe has a reputation for dealing harshly with 6th formers who should know better. He expects them to set an example to the others not behave like juniors! So without a doubt it's going to be a good stinging over the knee spanking for young Rogers. Mr Sharpe's strong right arm can quickly turn a naughty lad's bare bottom red raw!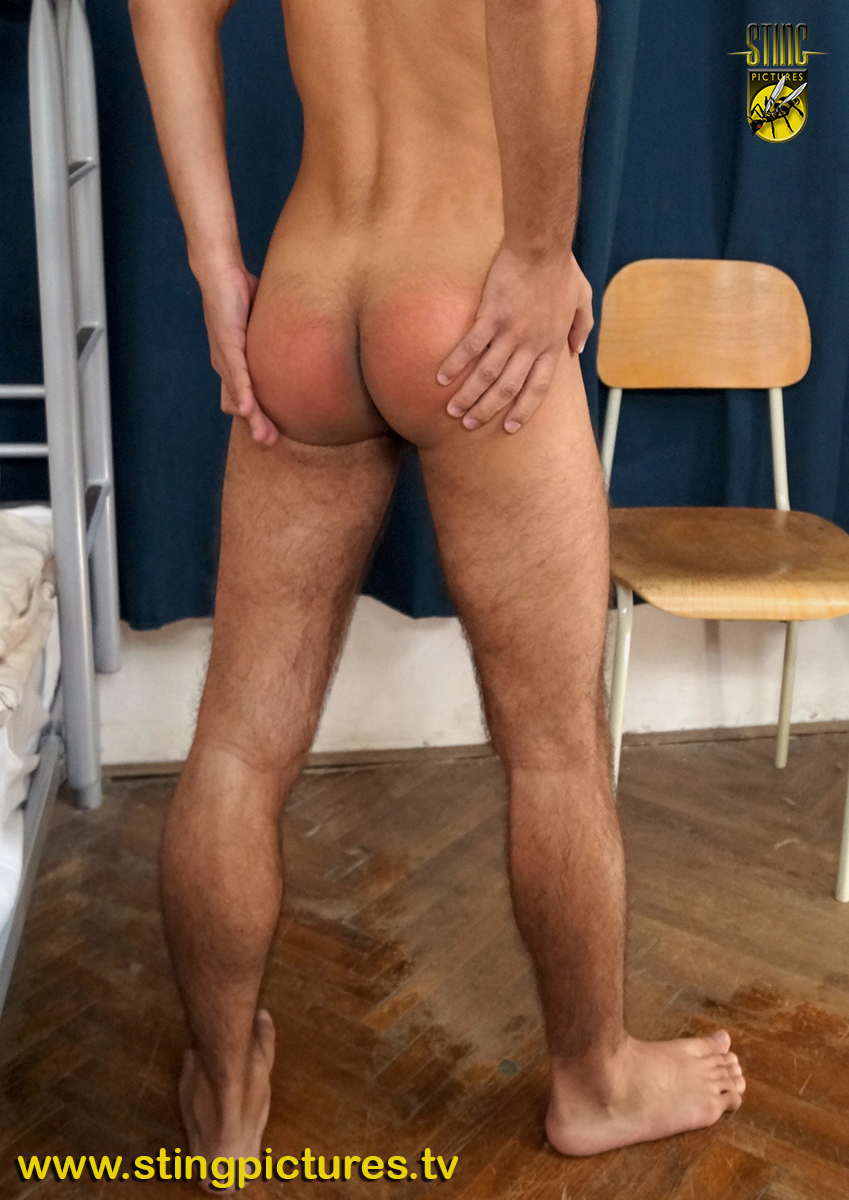 In no time at all the boy's well rounded burning butttock's are certainly testament to that fact!

*
Click on the Read More tab below to see more
*
______________________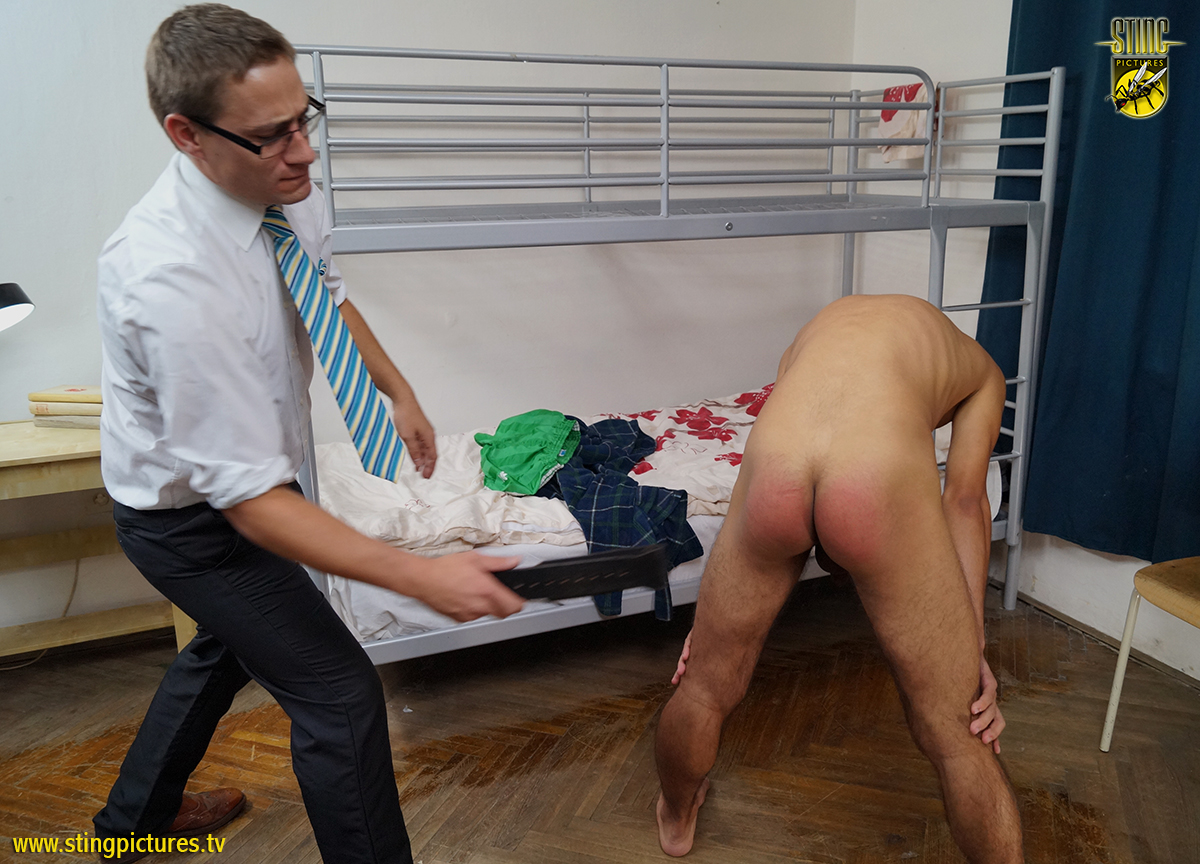 However, no punishment of a senior would complete without a good scorching session of the strap. This painful instrument applied over a fleshly spanked butt can round off a fiery session of discipline very satisfactorily.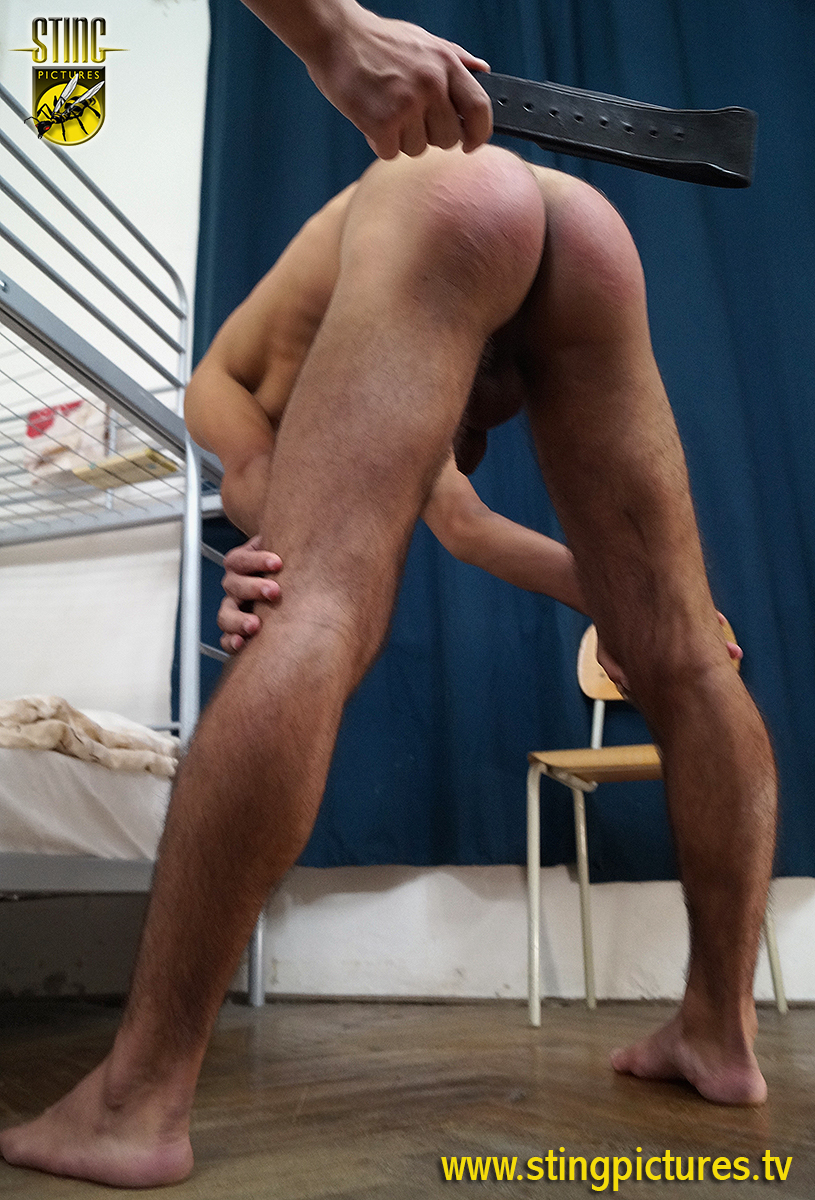 Bending down with his bare bottom jutting out for the cruel strap, young Tim Rogers is thinking about going straight to sleep next time it's Lights Out!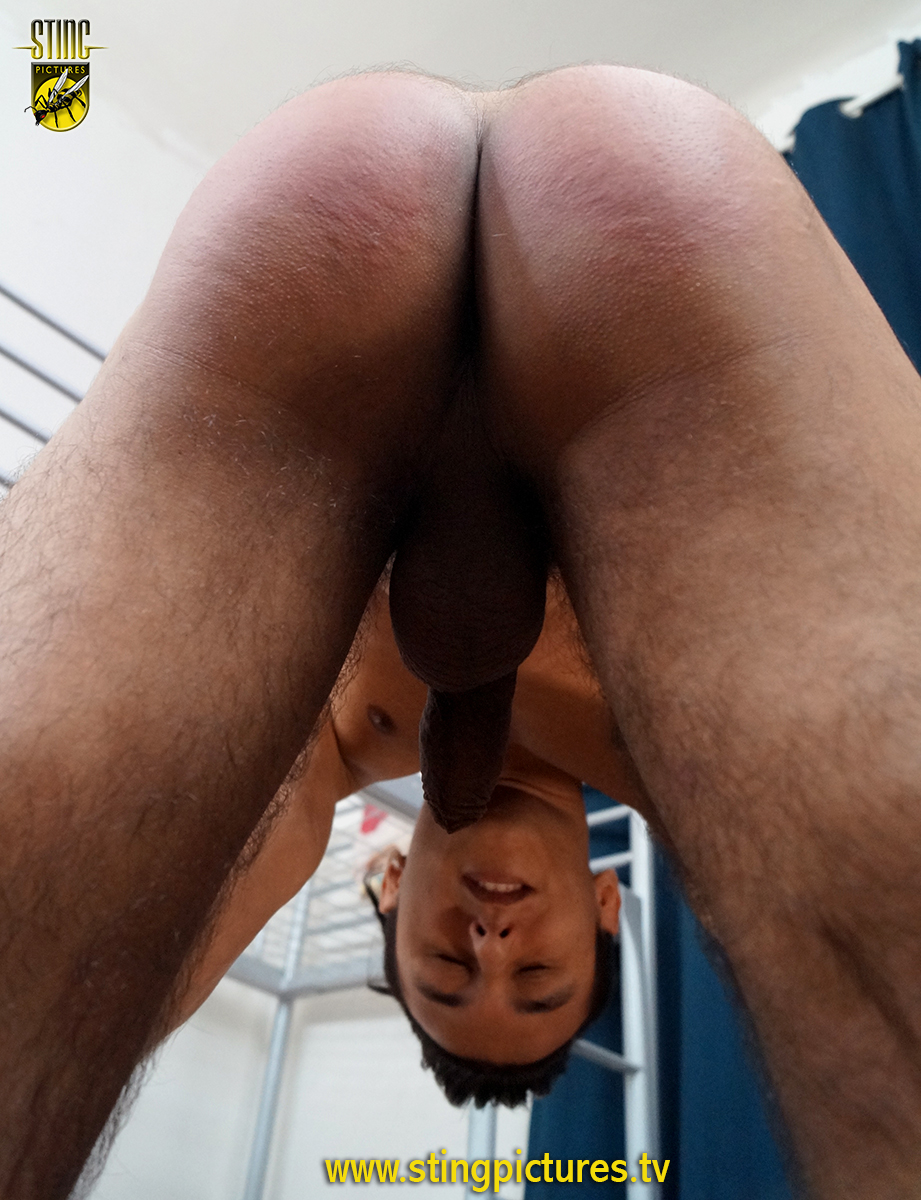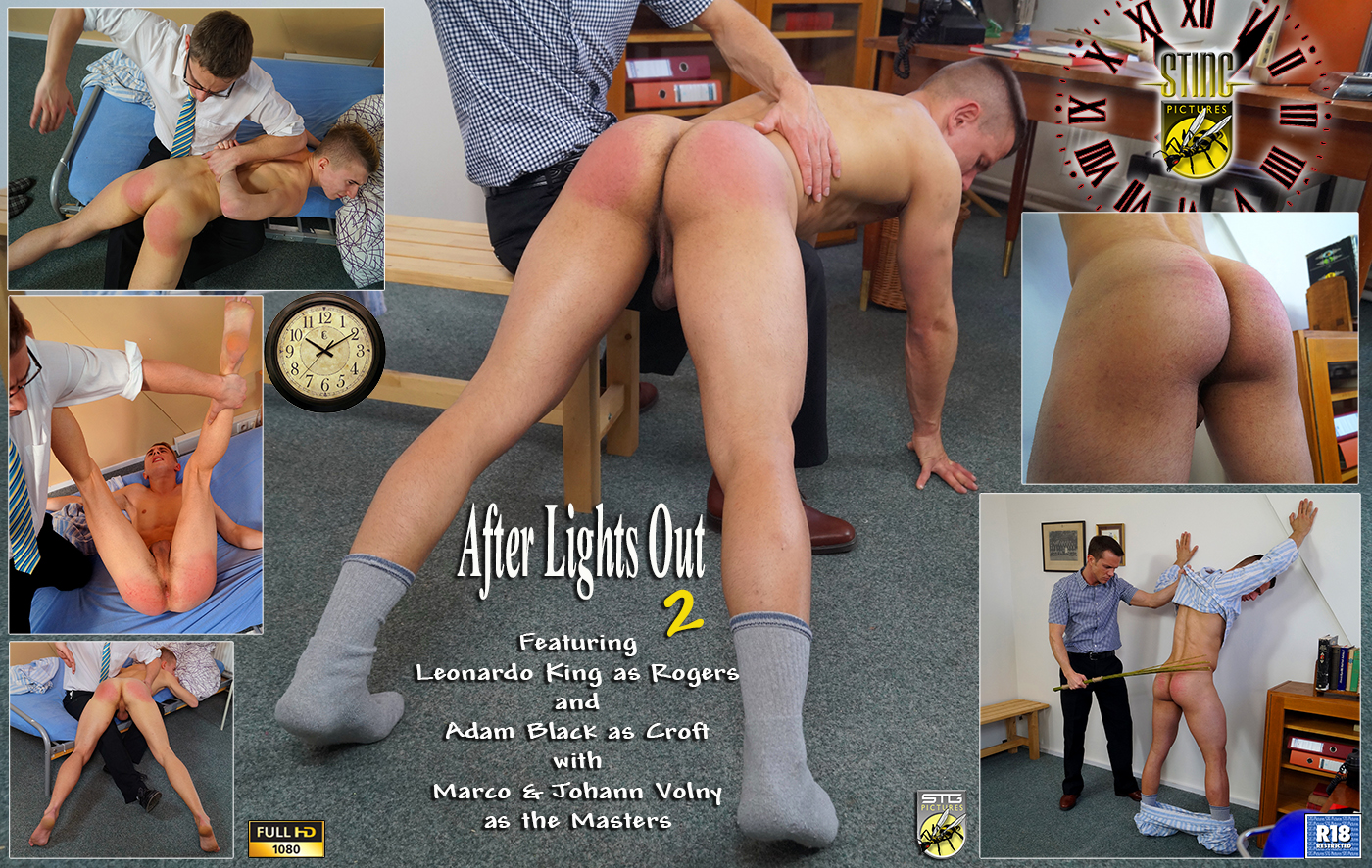 AFTER LIGHTS OUT 2
The very meaning of After Lights Out in any college means it's time to stop whatever you are doing and go to bed. In the dark hours some students often flout this rule and take the opportunity to do other things. They risk getting caught of course and often are!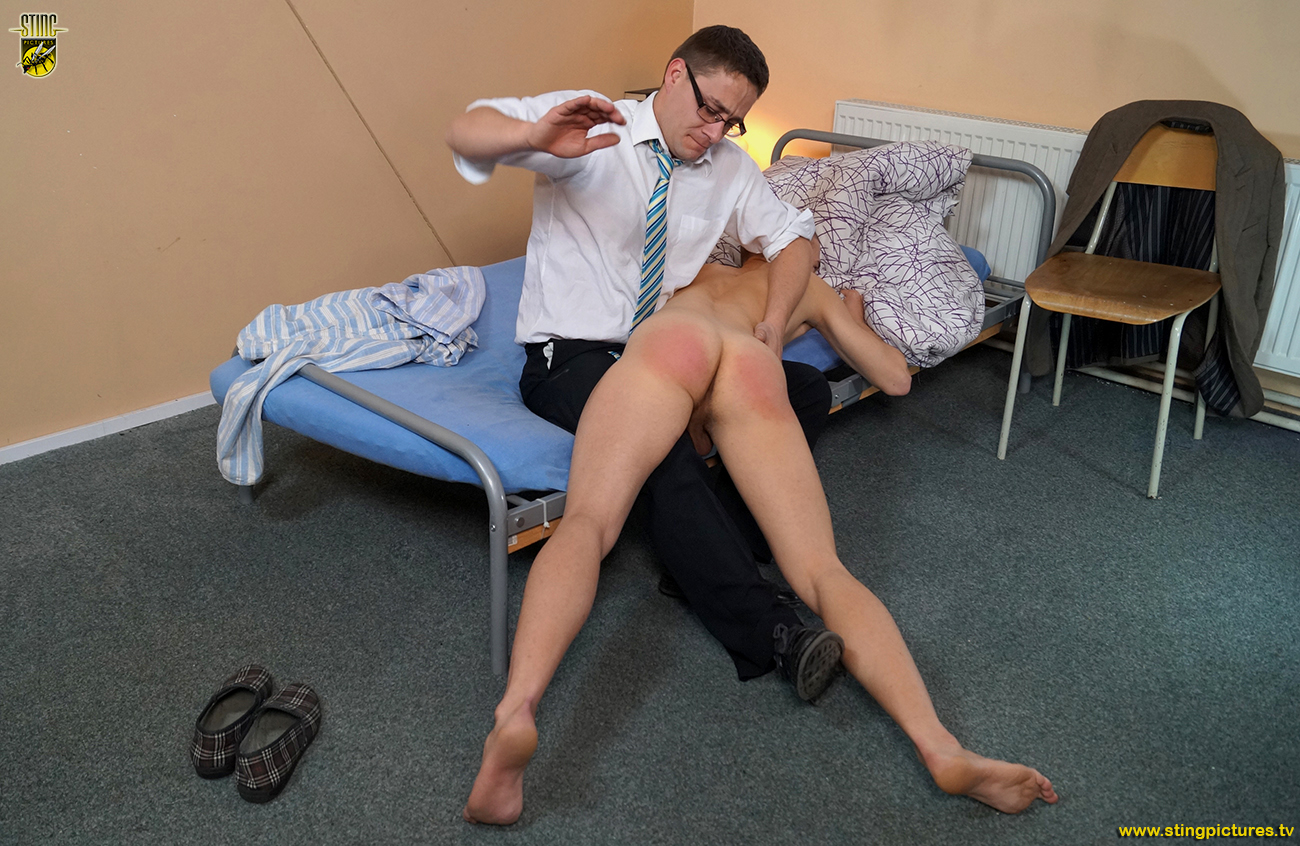 One lad heading off to the toilets with a porn magazine will be tonight's first victim of the ever vigilant Housemaster's. Jimmy Croft (Adam Black) has timed it badly and Mr Sharpe (Marco) disturbs his quest for pleasure. Unimpressed, the master drags the boy by the ear back to his dormitory.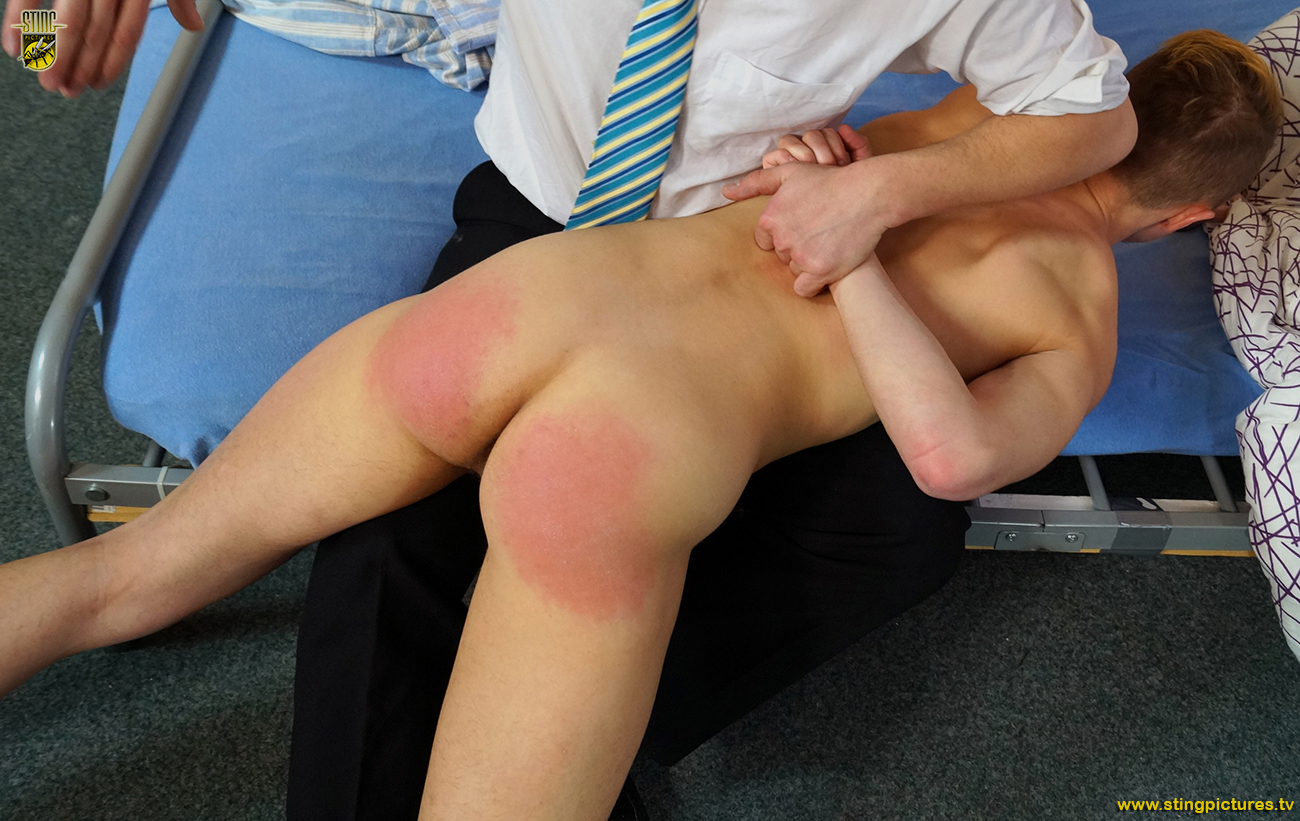 There is no messing, he's caught red handed so over the knee he goes. He must keep his bare bottom well raised and very quickly the lad's cheeks turn a fiery red! This is going to be a severe spanking and will soon bring his ardour into line.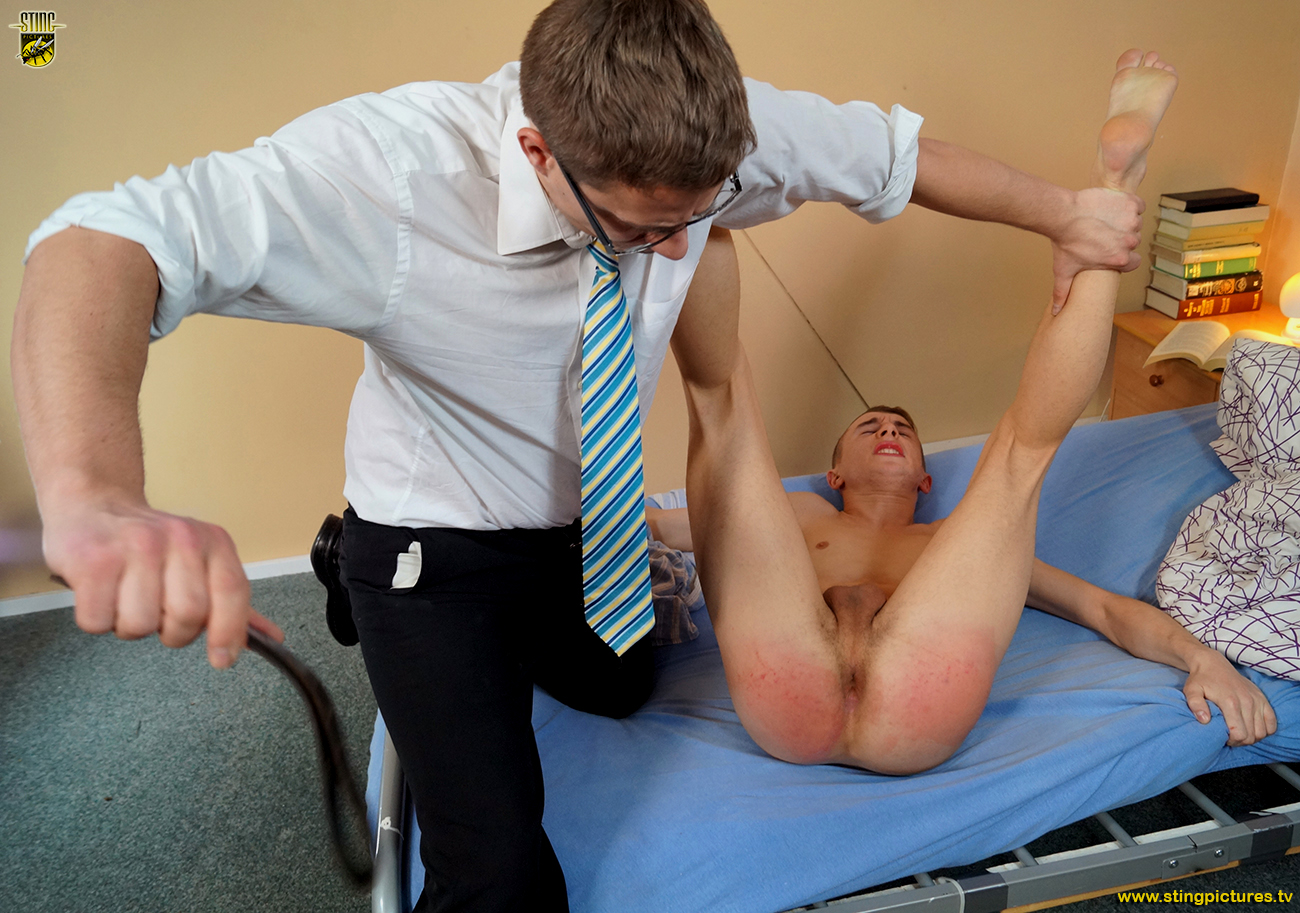 Croft's raw well rounded backside is burning but now he's turned over on his back, legs in the air, for a stinging session with the Masters leather strap. On night time dormitory patrol this portable leather persuader has often come in useful!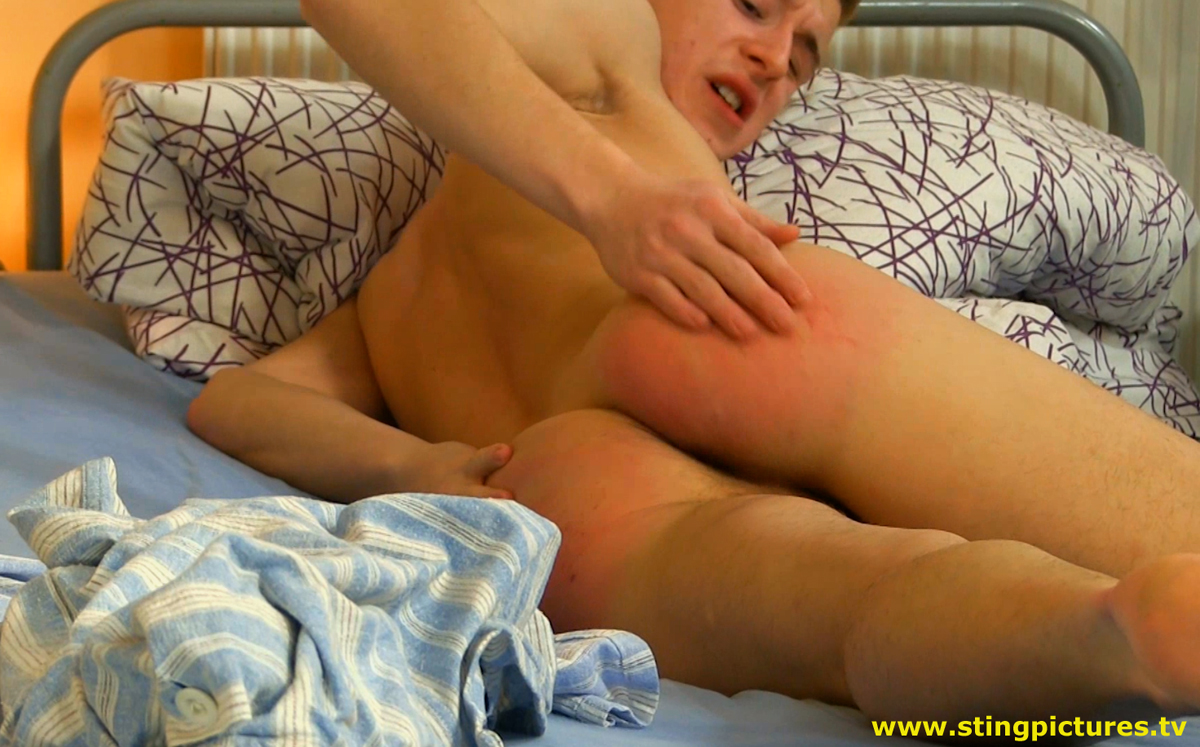 After a good licking with this little scorcher he'll be sleeping face down this night for sure!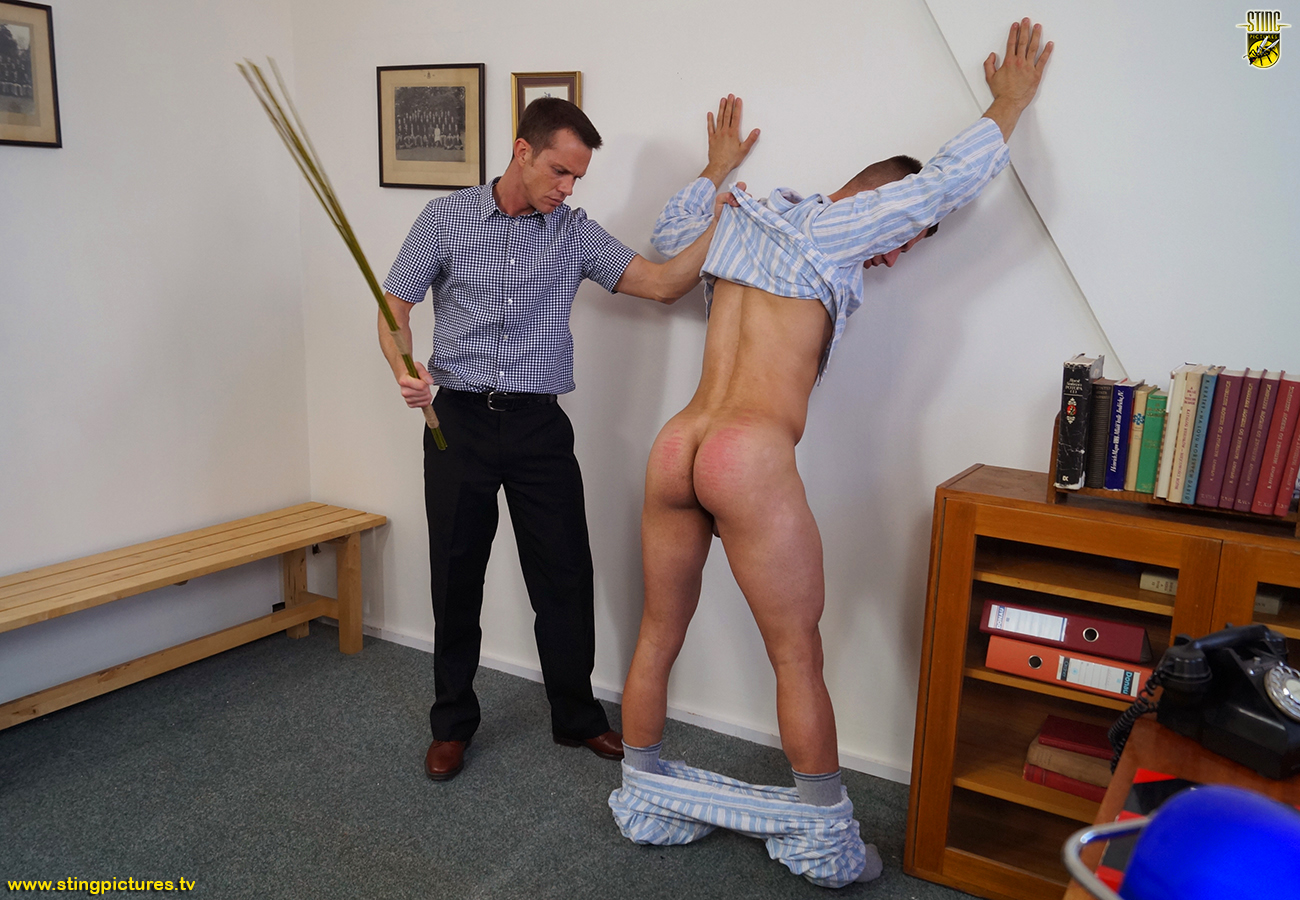 Another lad Rogers (Leonardo King) has yet again been playing his radio under the covers. He knows the rules but has continually broken them. Now he's before his Housemaster Mr Volny. Having no excuse this senior will be getting a taste of the Housemasters birch. This special instrument made from freshly cut and whippy willow rods can sting like fury.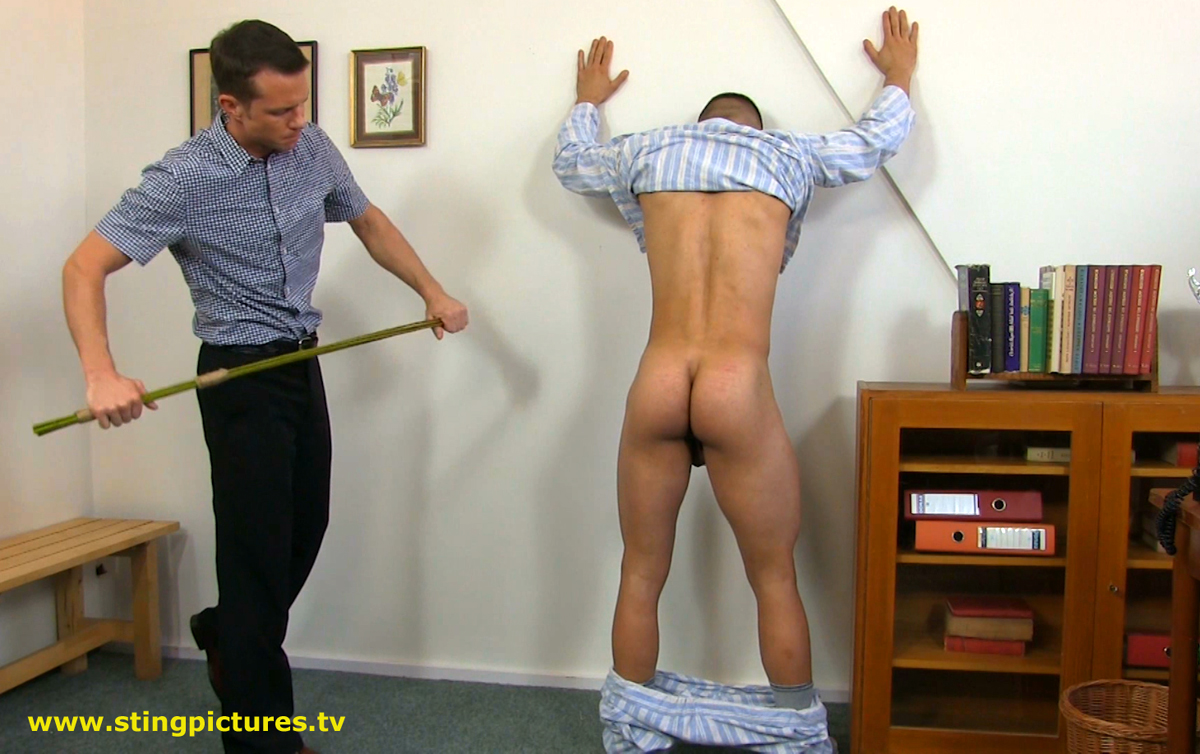 He is ordered to stand against the wall and take his punishment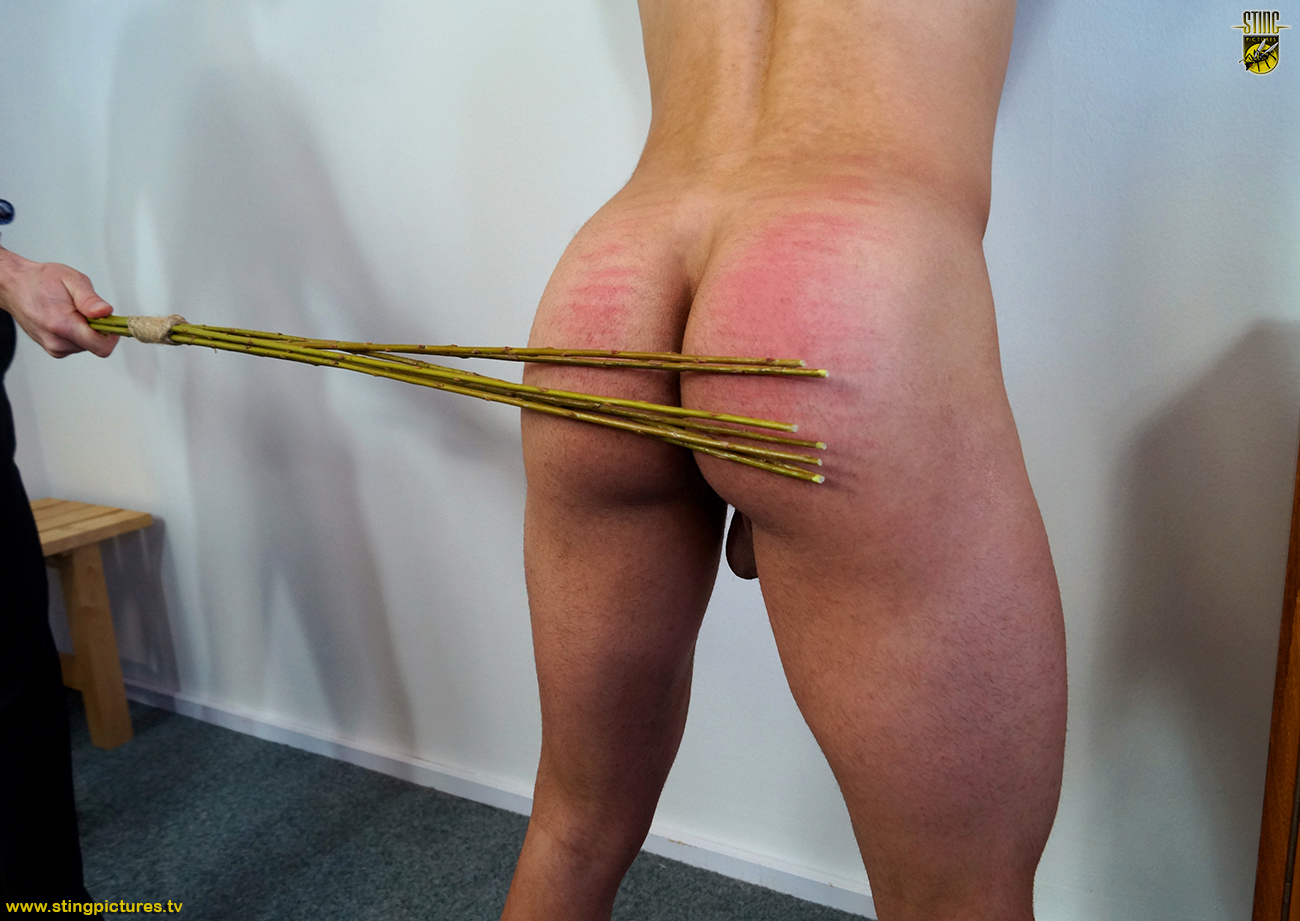 The rods whistle down and Rogers muscular protruding bare bottom takes the brunt of the biting willow birch.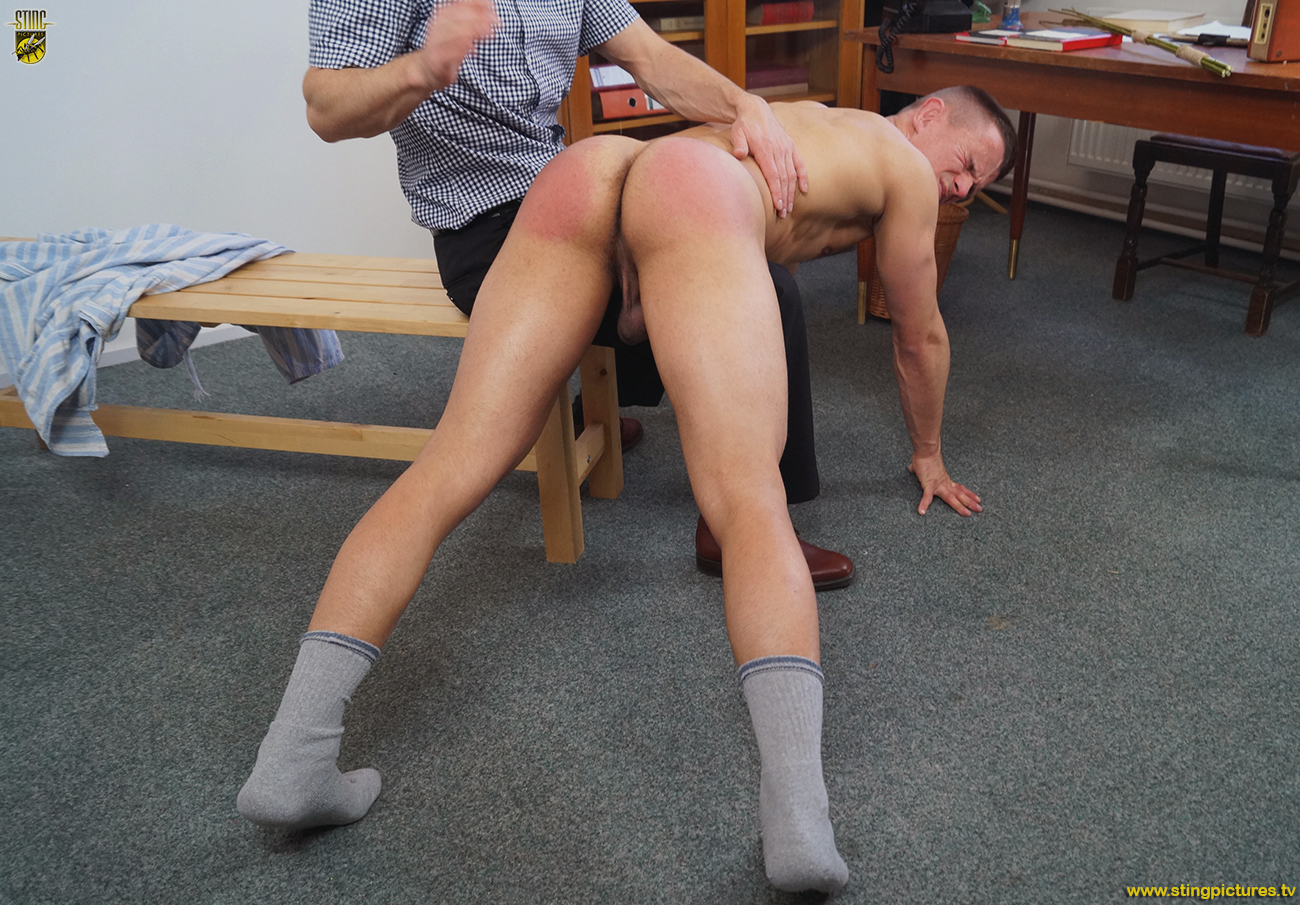 This perfectly rounded target, what you might expect from the gym trained school Rugby captain, will also be soundly spanked over the knee! No matter that he is a senior boy either! Rogers yelps and wails as the stinging slaps scorch his globular bare bottom.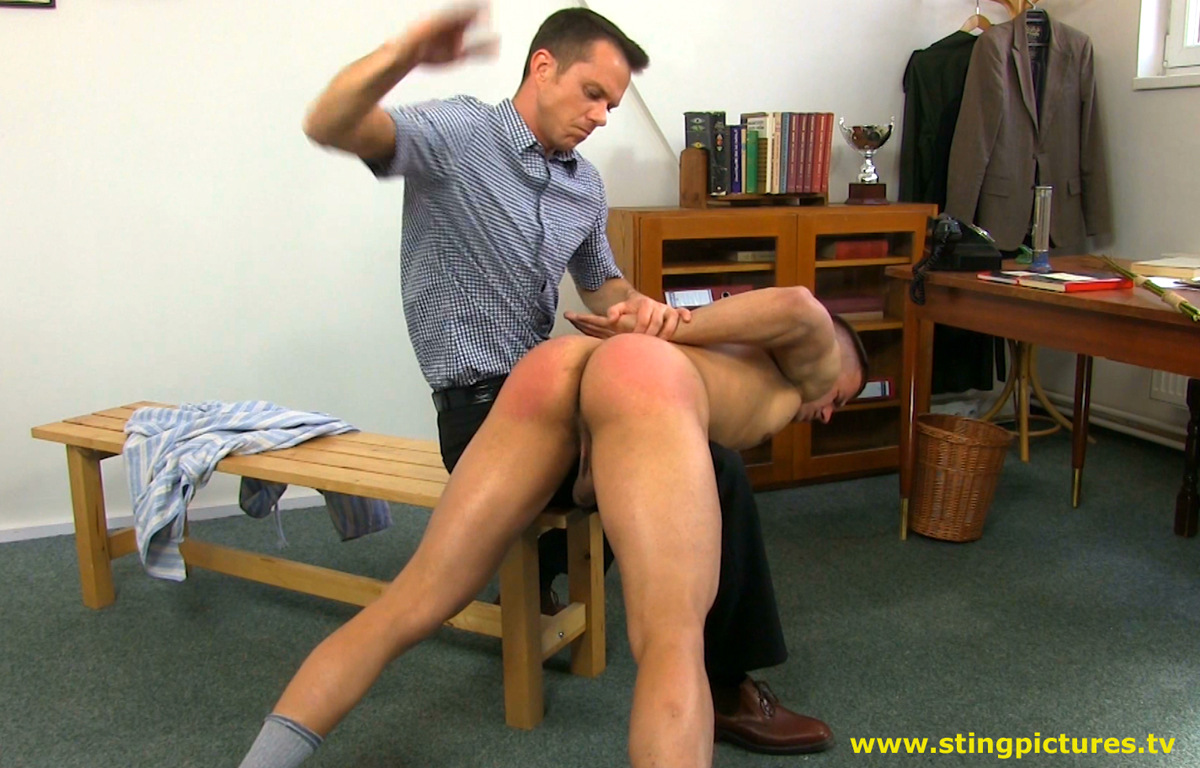 Dealing with the pain and humiliation is now the only thing he's tuned into!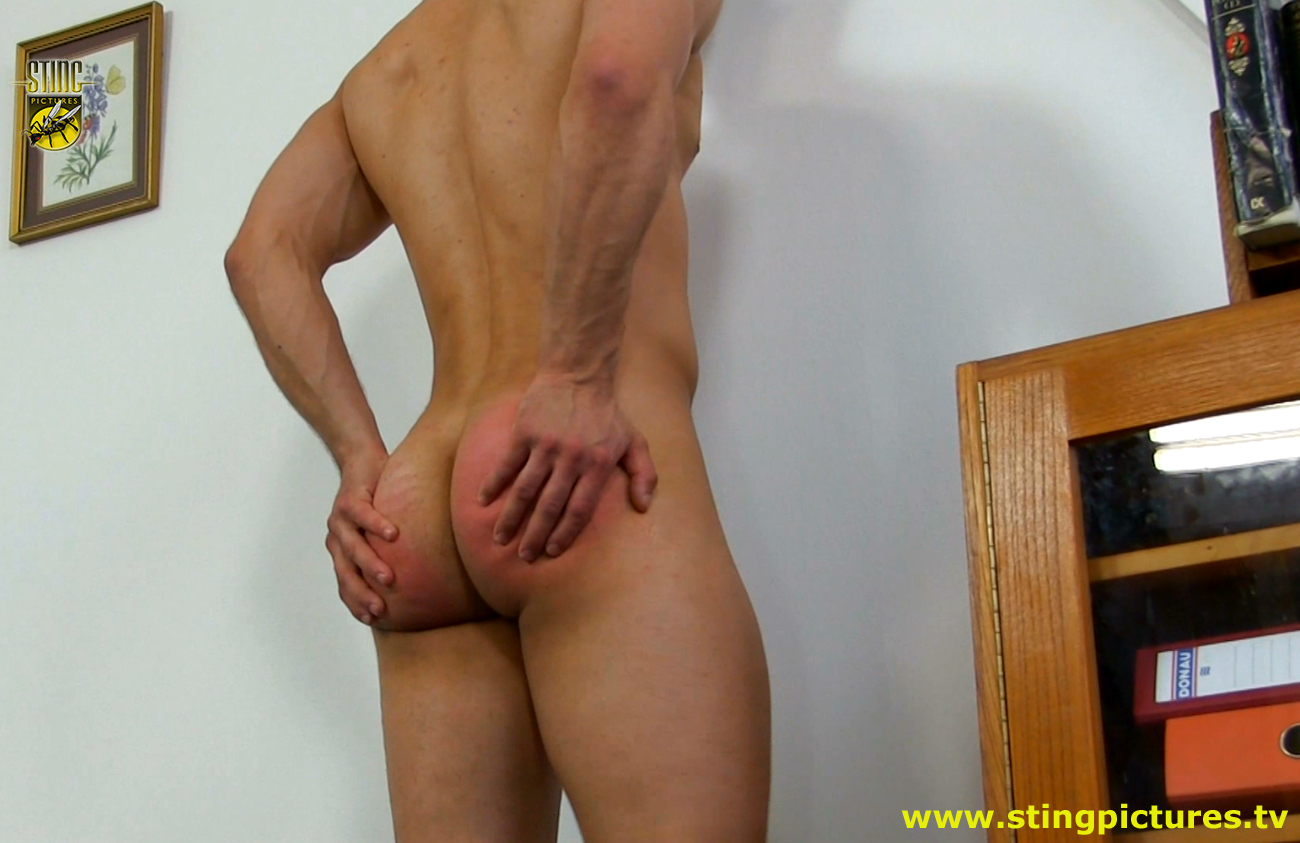 Links
*
—
This video is also available through Sting at Clips4Sale for customers who wish to use an alternative processor.