The latest Sting Special Price Spanking Classic Compilation is
NO STARS SERIES Parts 5 6 7 & 8
ONLY $20.99! NORMALLY $75.80 – LIMITED TIME ONLY
The next four part video compilation set in a US educational institution where corporal punishment and especially the dreaded but effective paddle are still in use
The videos in this compilation are: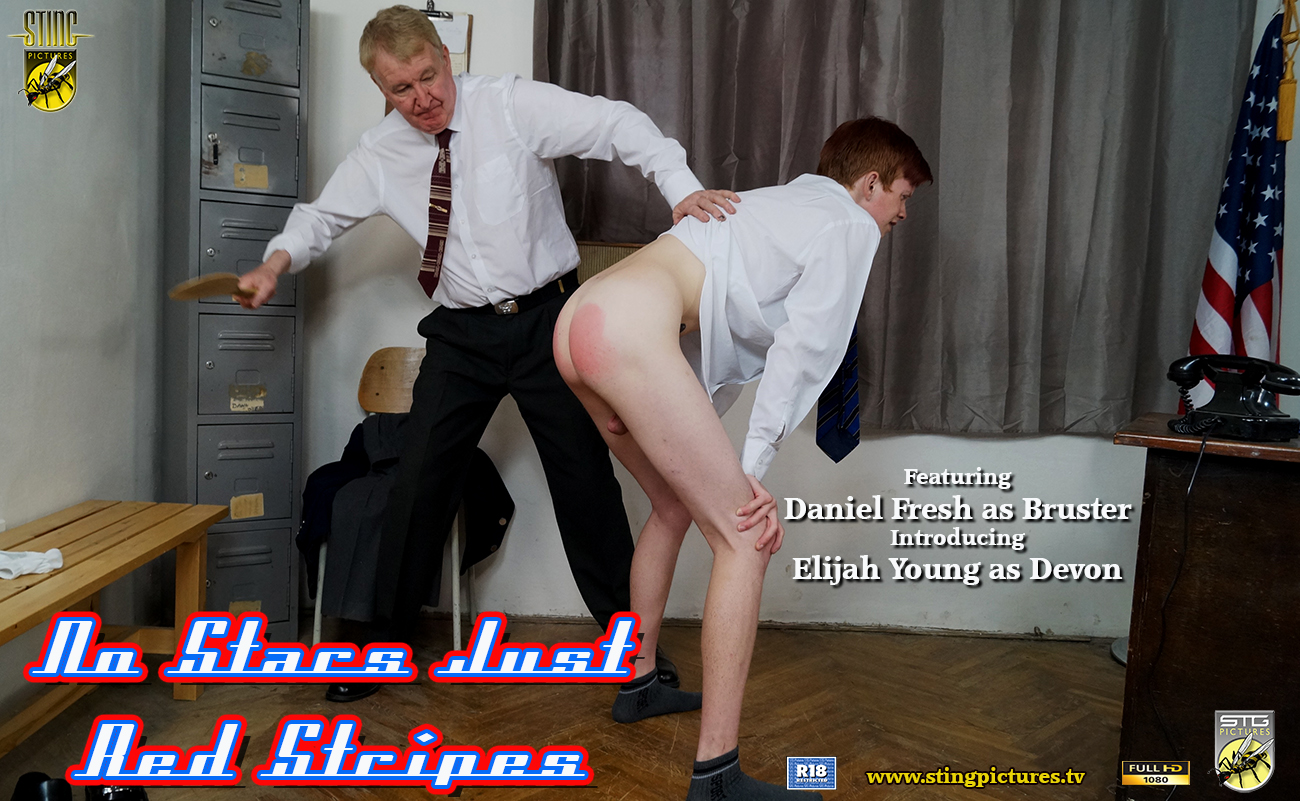 NO STARS JUST RED STRIPES
Two unlucky pupils, first Booster (Daniel Fleish) and then Devon (Elijah Young) have to report to the stern Principal to account for bad reports and poor behaviour.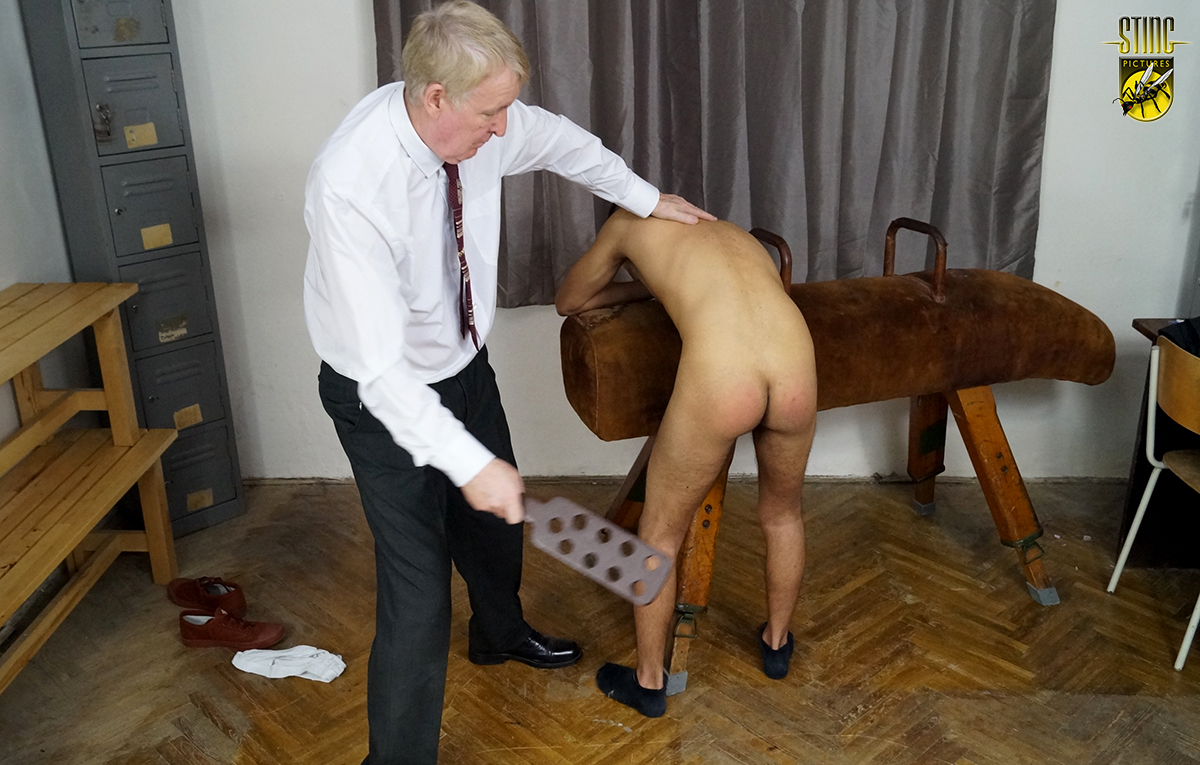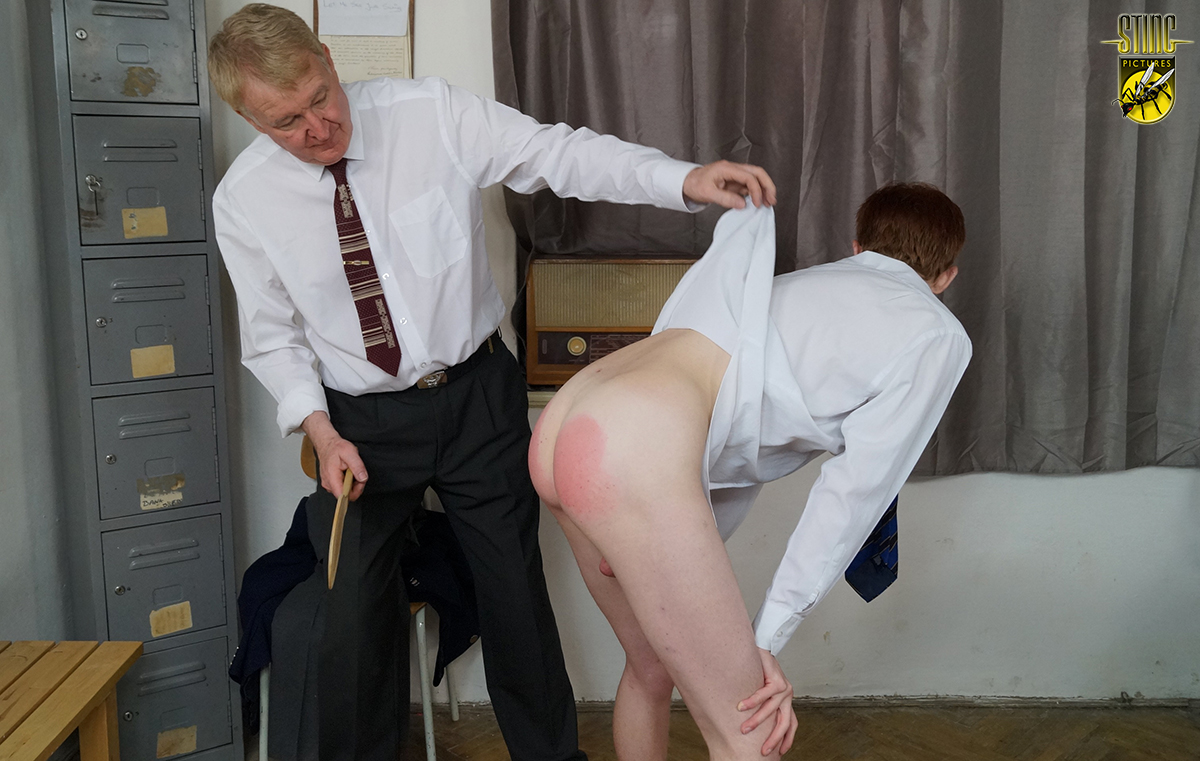 *
Click on the Read More tab below to see more
*
______________________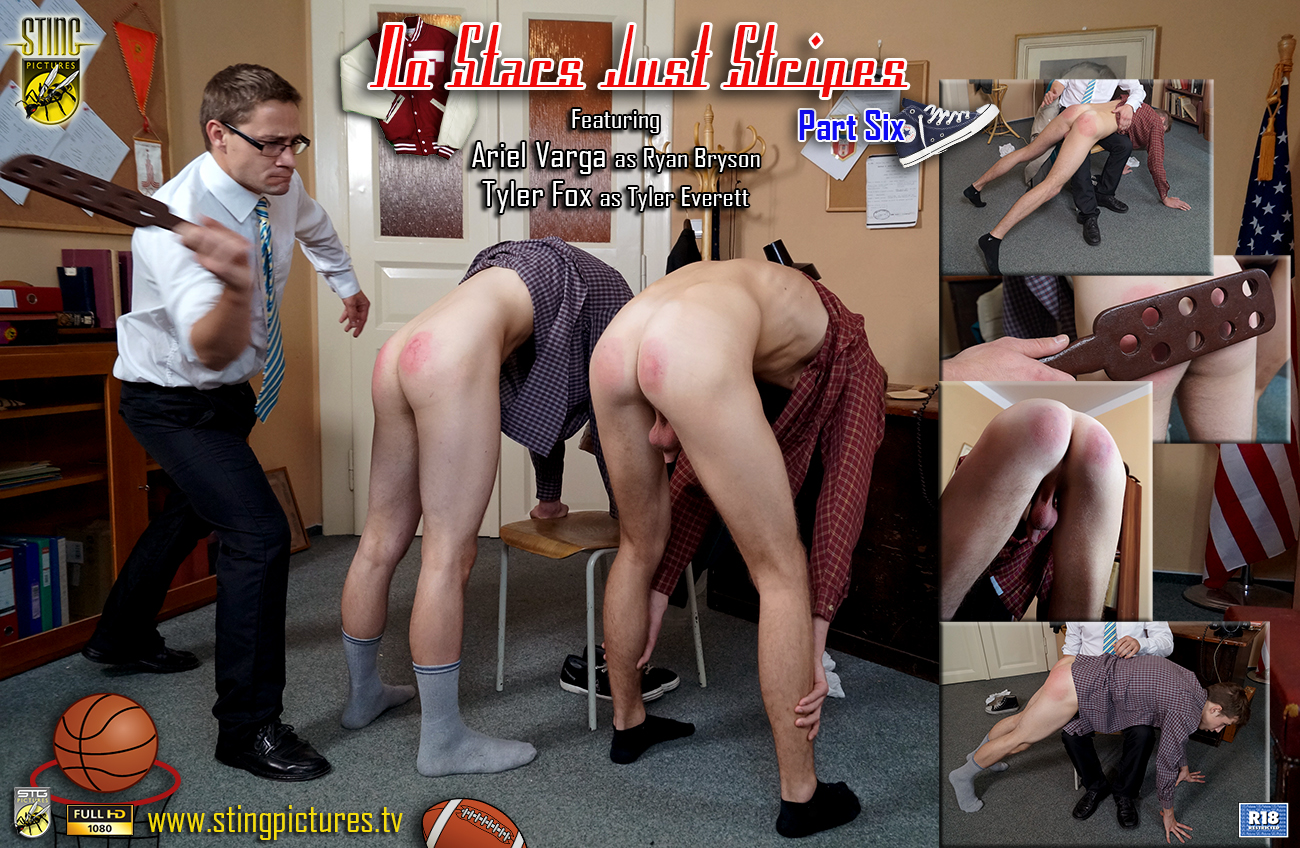 NO STARS JUST RED STRIPES 6
The Principle is on the prowl. He's on the lookout for seniors up to no good and it's not long before he makes a smoke filled discovery. In the showers and Locker room area two wannabe hoodlums (Ariel Varga and Tyler Fox) are puffing away at banned cigarettes. Caught in the act they are dispatched shame-faced to wait outside the Principal's office, knowing what awaits them.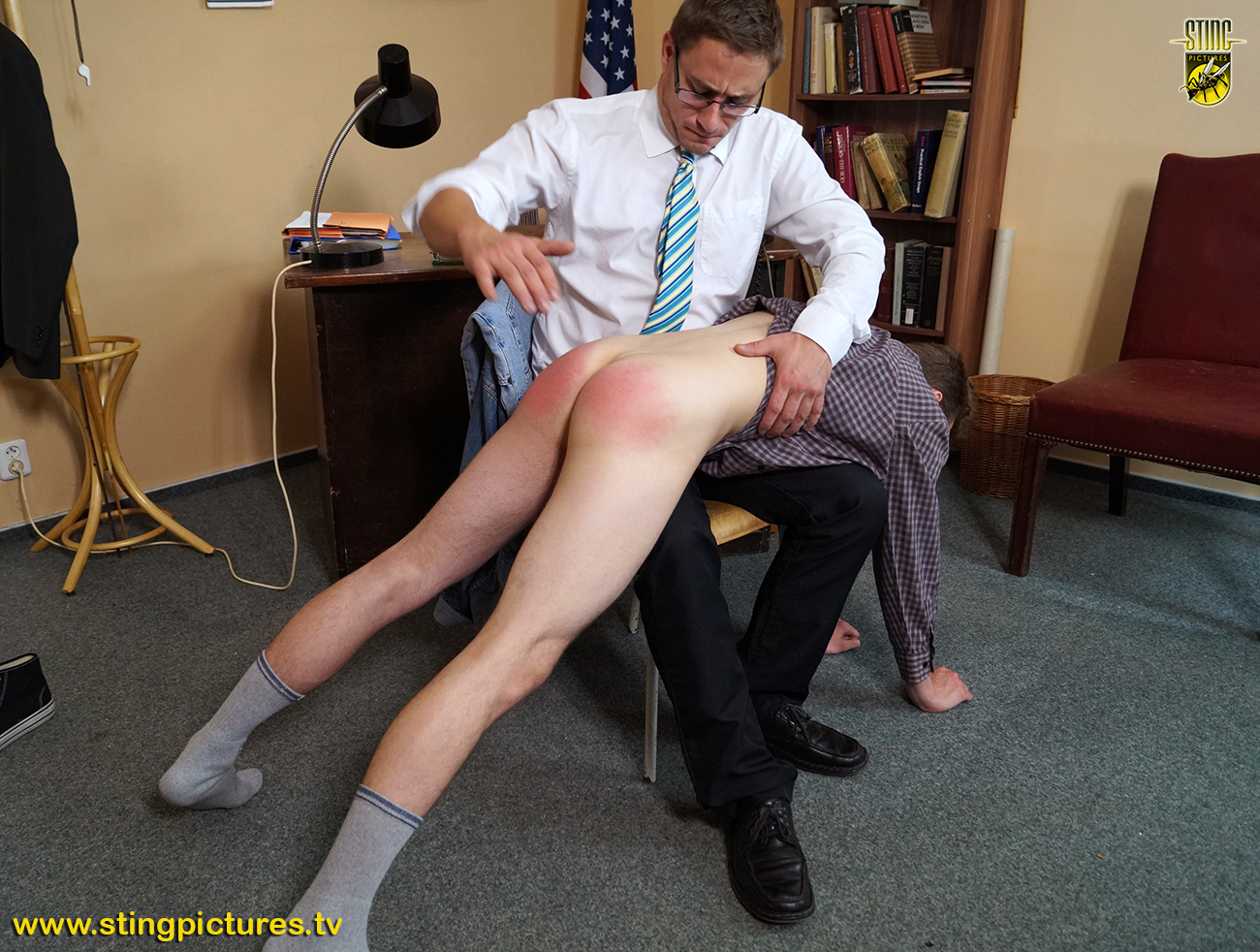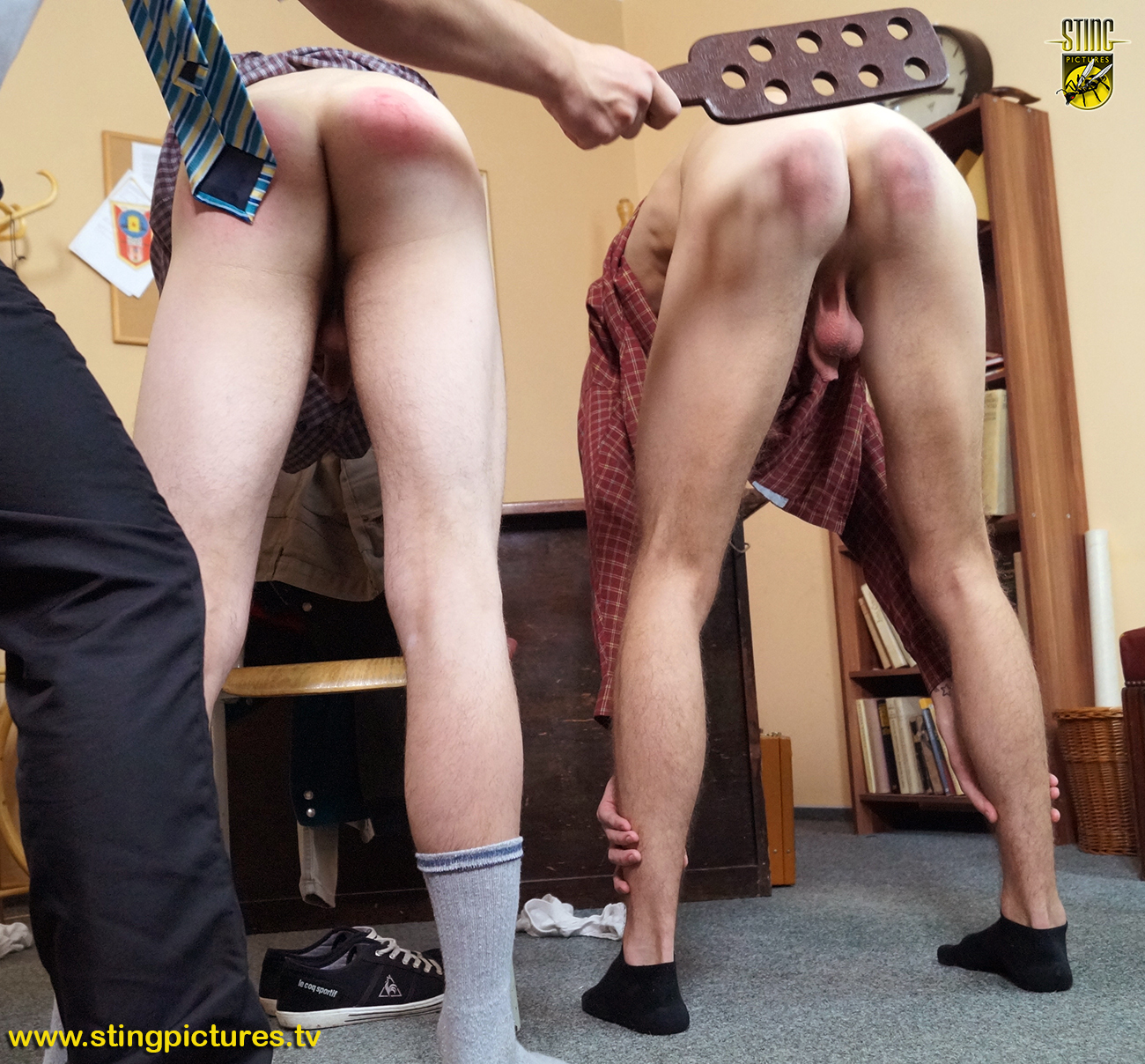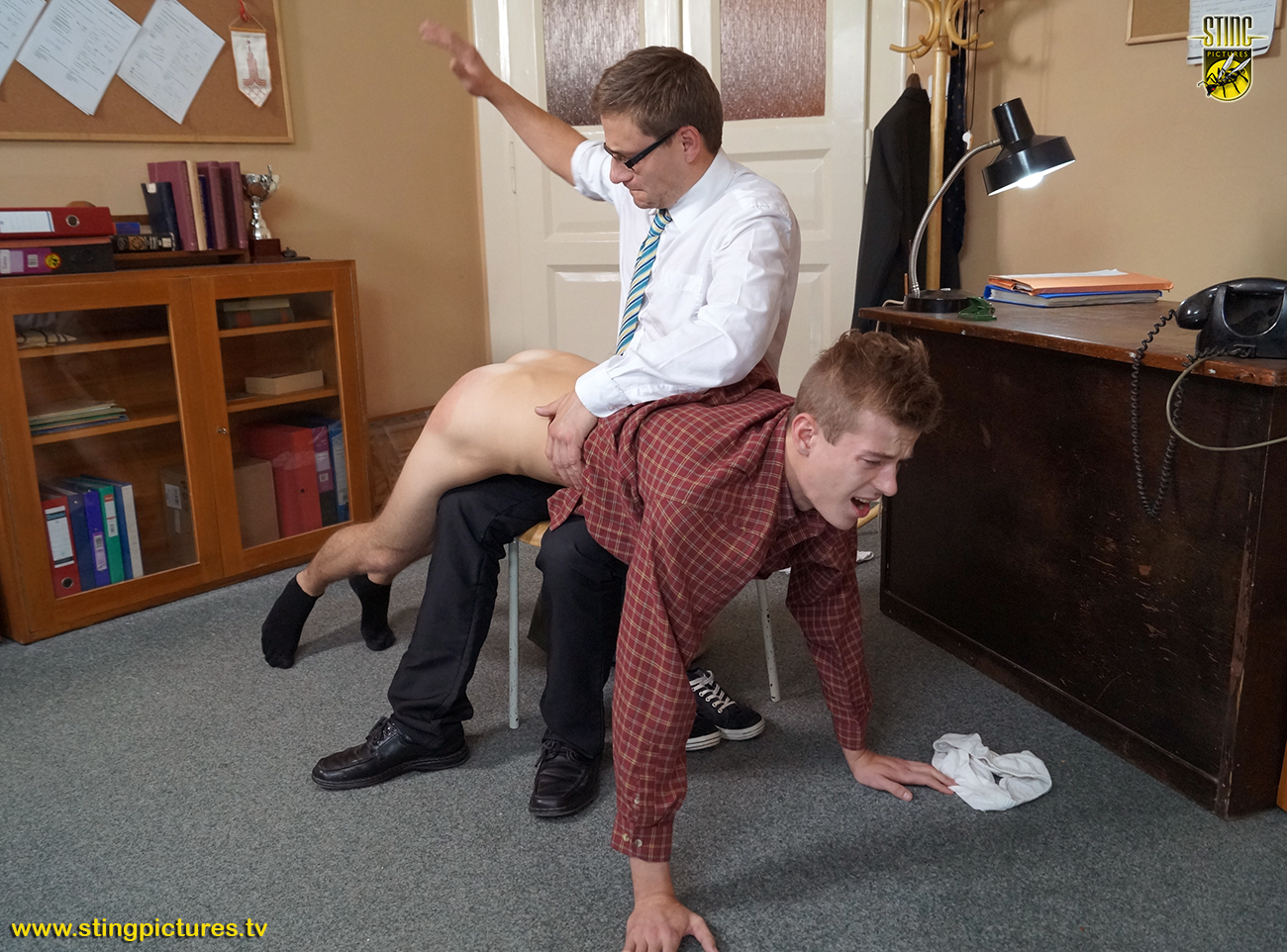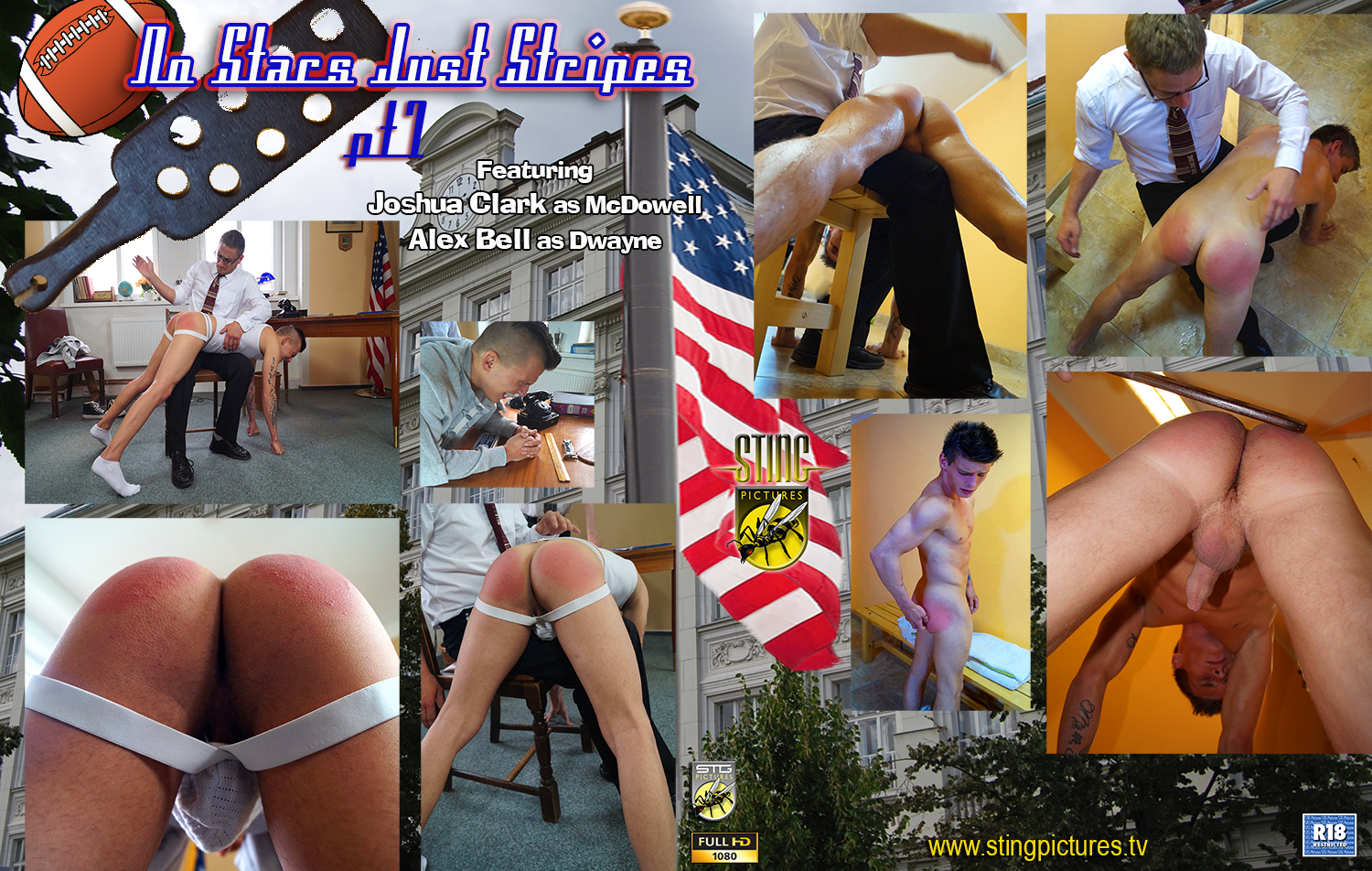 NO STARS JUST RED STRIPES 7
Discipline has been getting a little bit lackadaisical of late and the principle decides its time to come down hard on bad behaviour. He summoned Mr Sharpe to his office to lend assistance. This particular teacher is one member of the college faculty who seems to get results where keeping good order is concerned.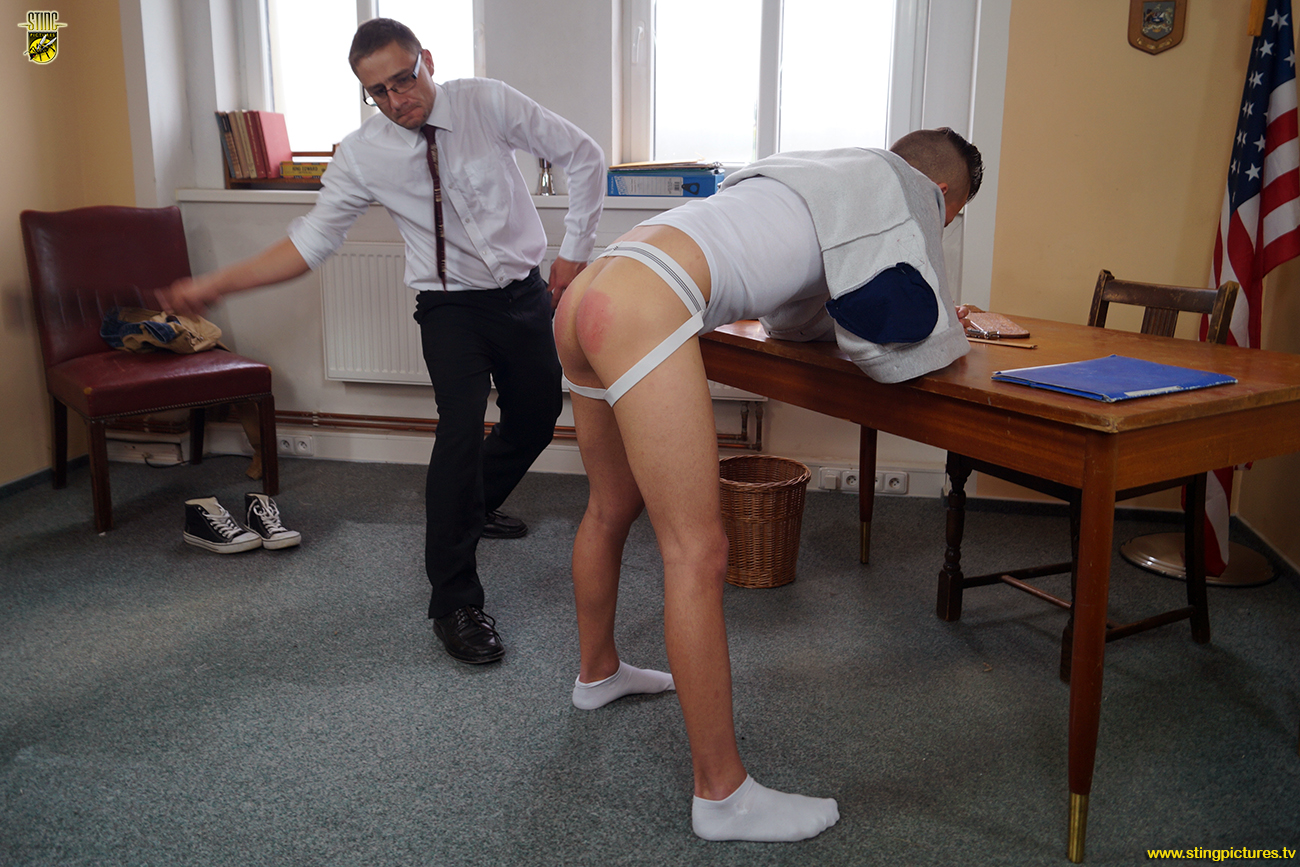 His gimlet eye focuses on two highly deserving students MacDowell (Joshua Clark)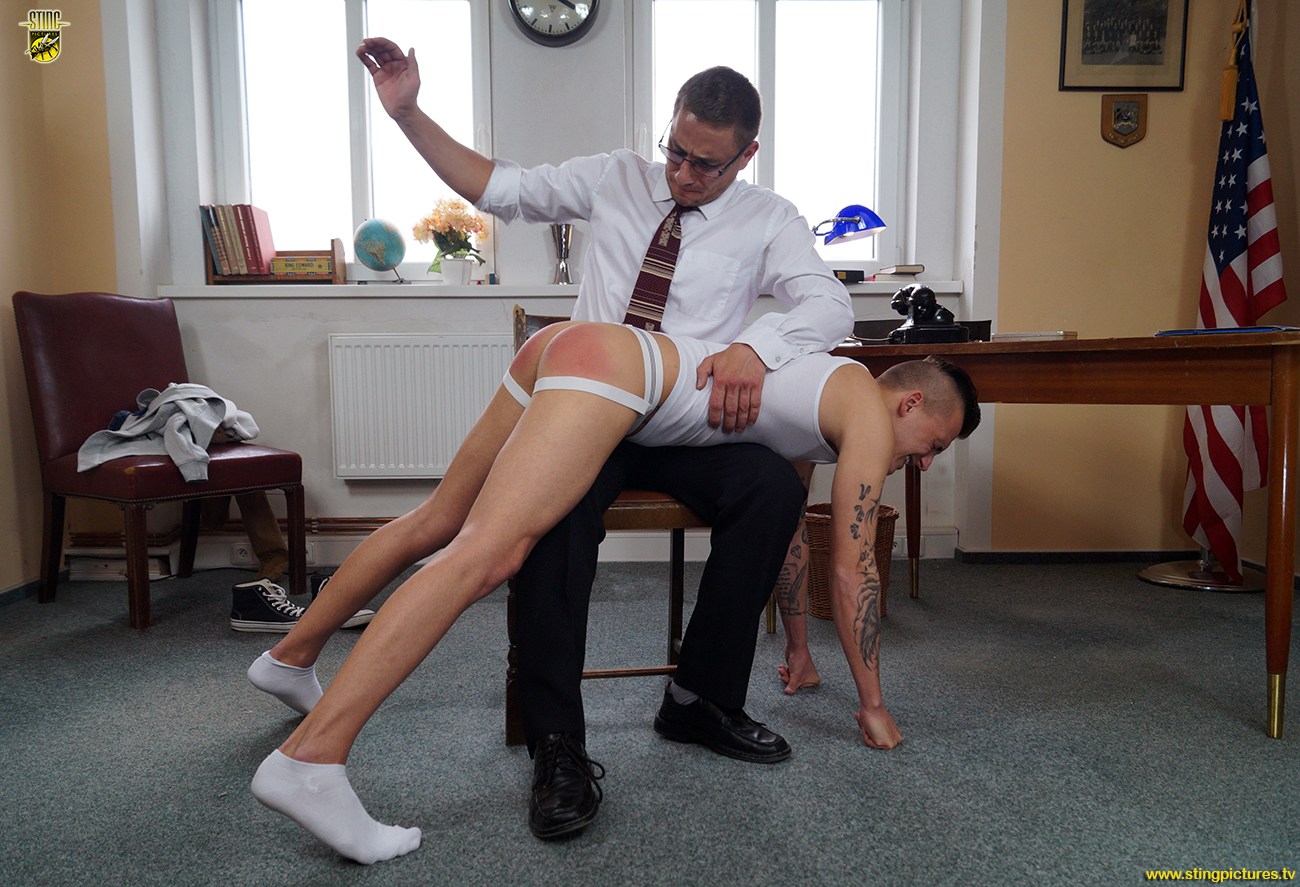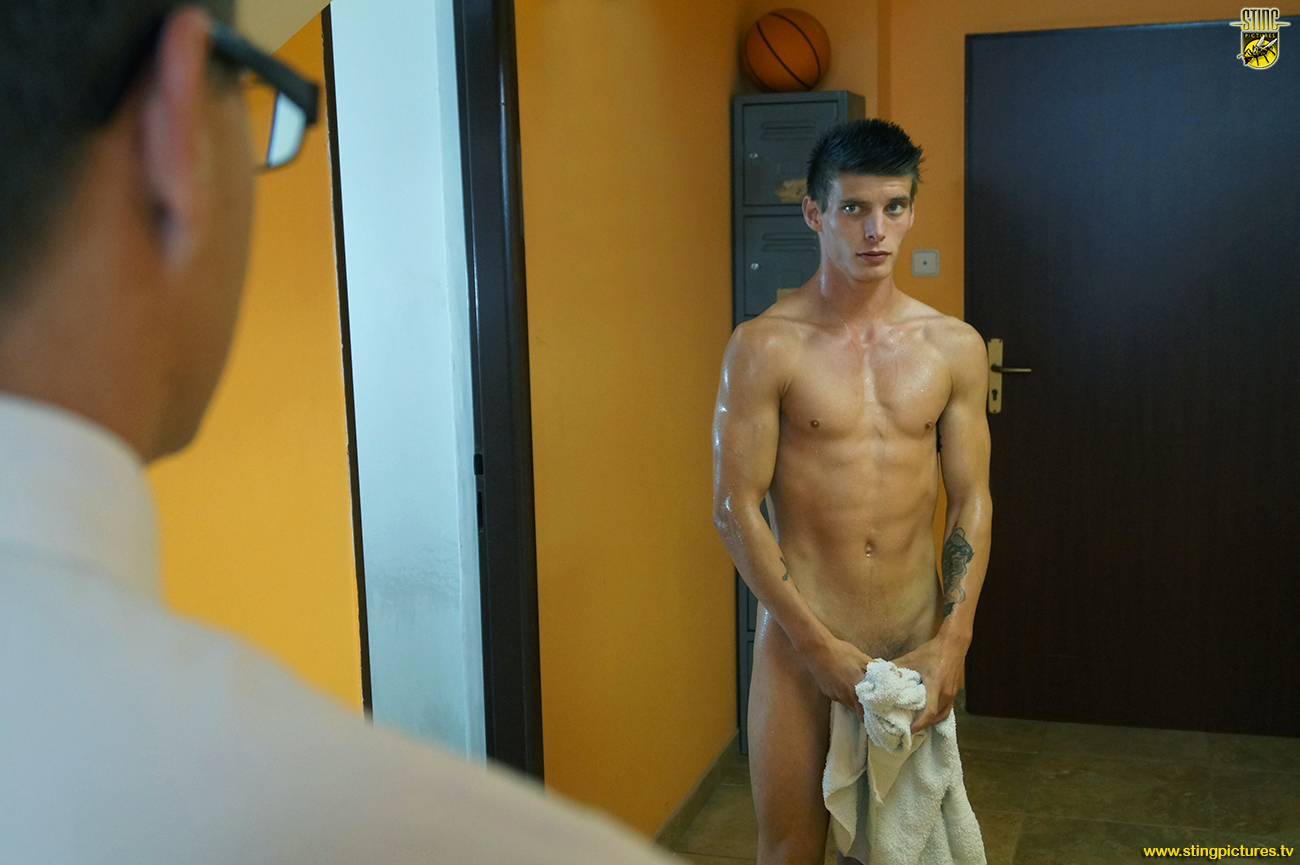 and Dwayne (Alex Bell)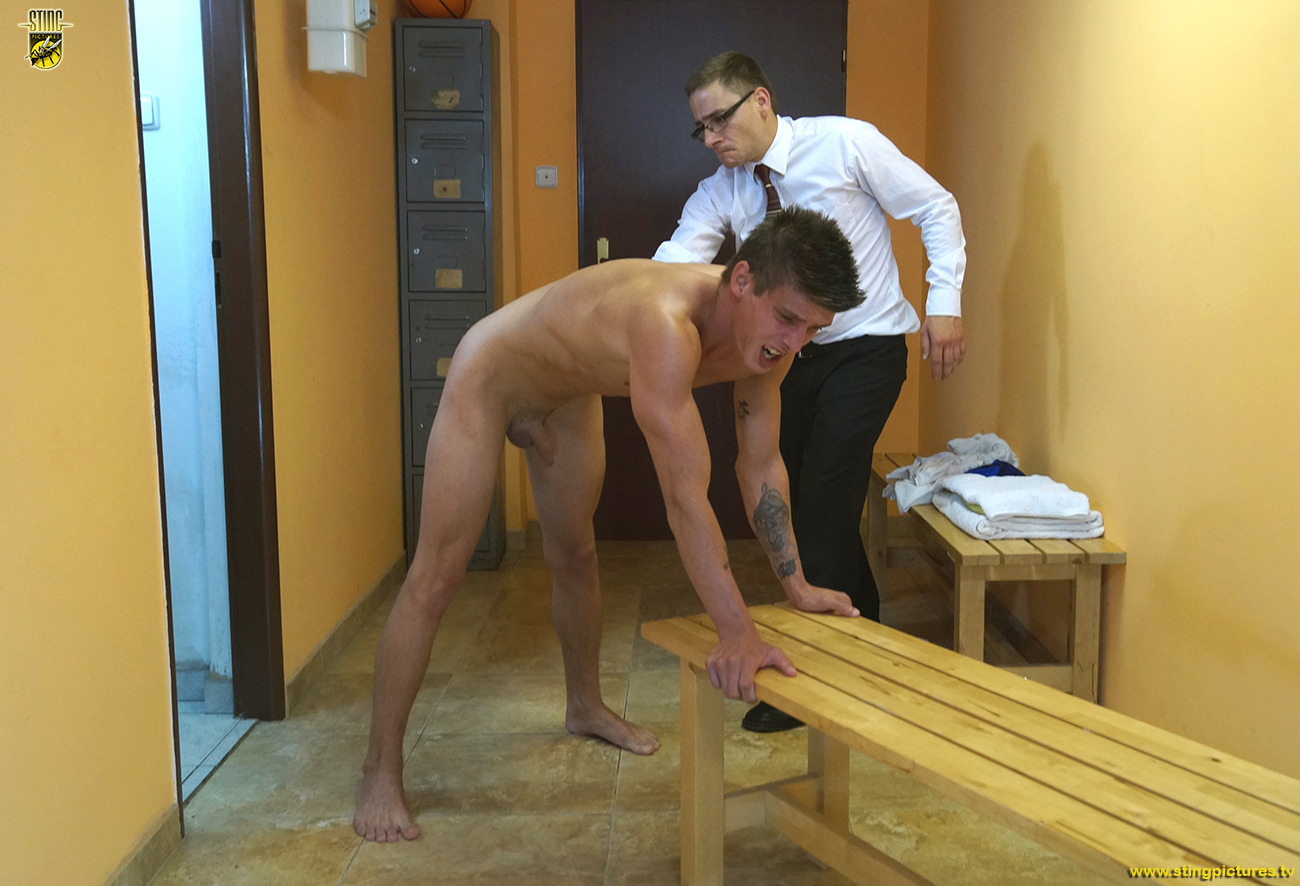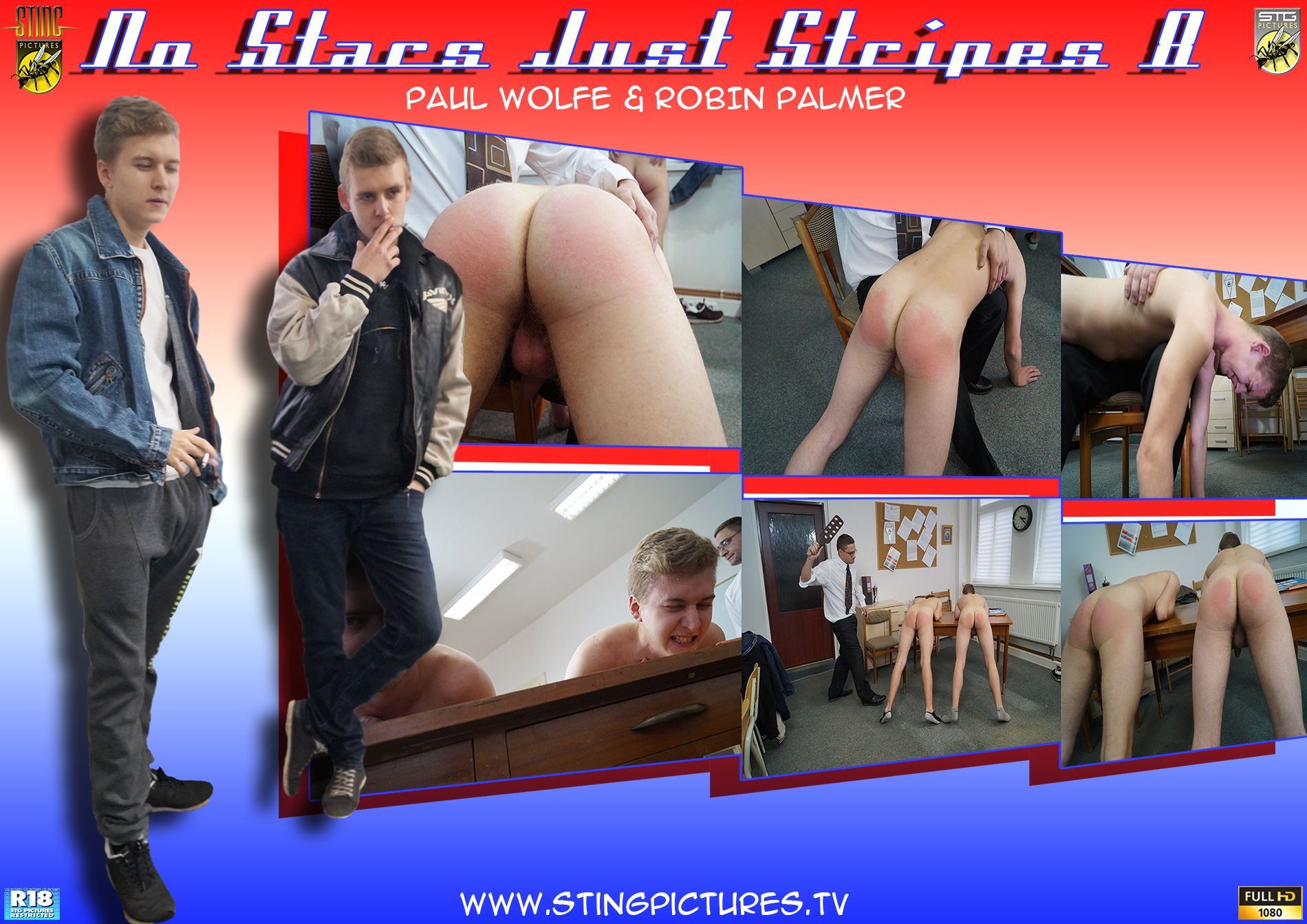 NO STARS JUST RED STRIPES 8
The seniors are getting out of hand again and the Deputy Principal is on the prowl. Two such students, who should be in class, are elsewhere and breaking the college rules. Little do they know it but their time is up!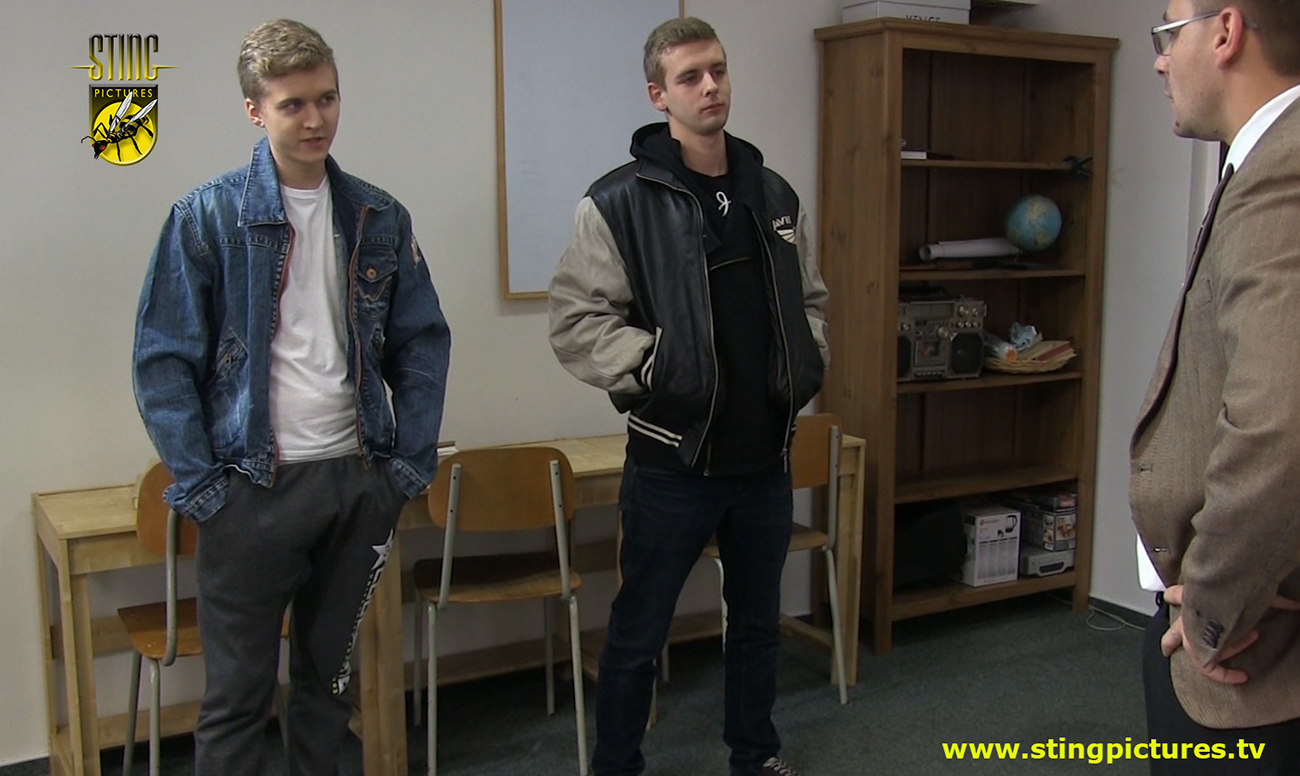 Ethan Richards (Paul Wolfe) often leads his friends astray. The Deputy Principal is getting to be quite aware of this. This time he's out with Kevin Johnson (Robin Palmer) taking a quick smoke in the corridor. Making a break for it on hearing the approaching teacher, they are finally corralled in the restroom. Sent now to the Deputy Principal's office, it doesn't look good for this hapless pair.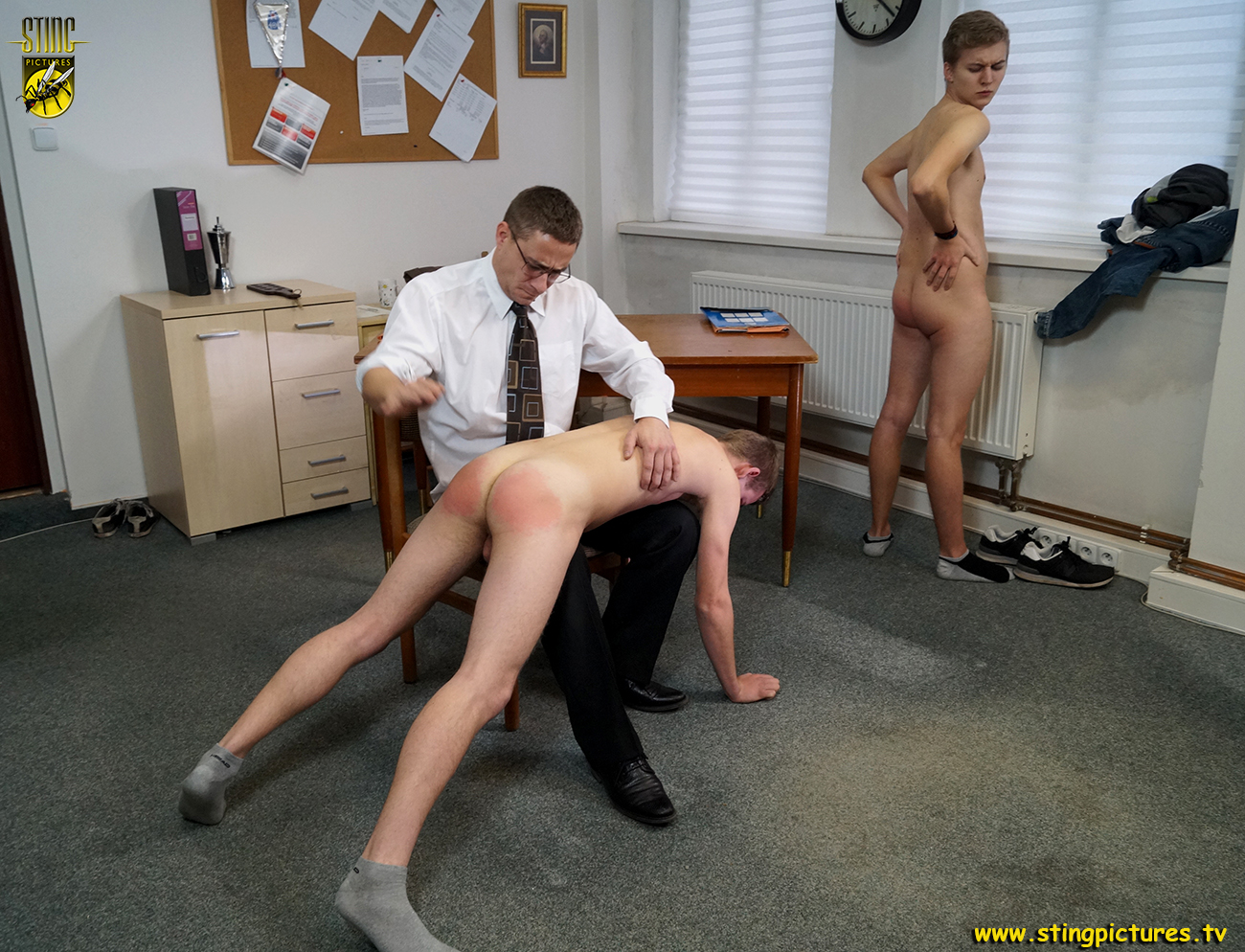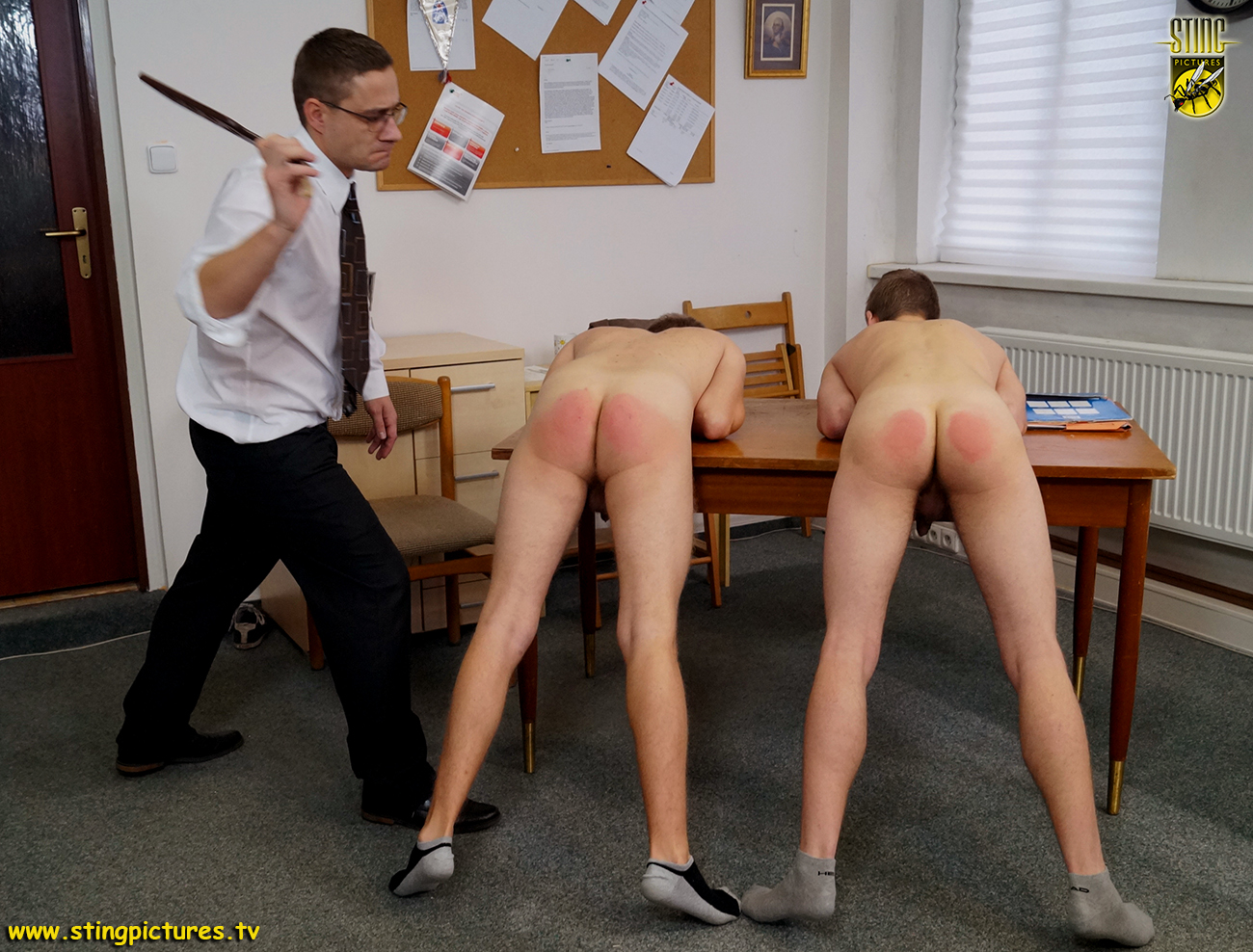 Links
*
This video is also available through Sting at Clips4Sale for customers who wish to use an alternative processor.