The latest Sting Spectal Price Spanking Compilation is
ONLY $14.95! NORMAL COMBINED PRICE $31.90
The Stories in this two video compilation are
STEP FAMILY MISFORTUNES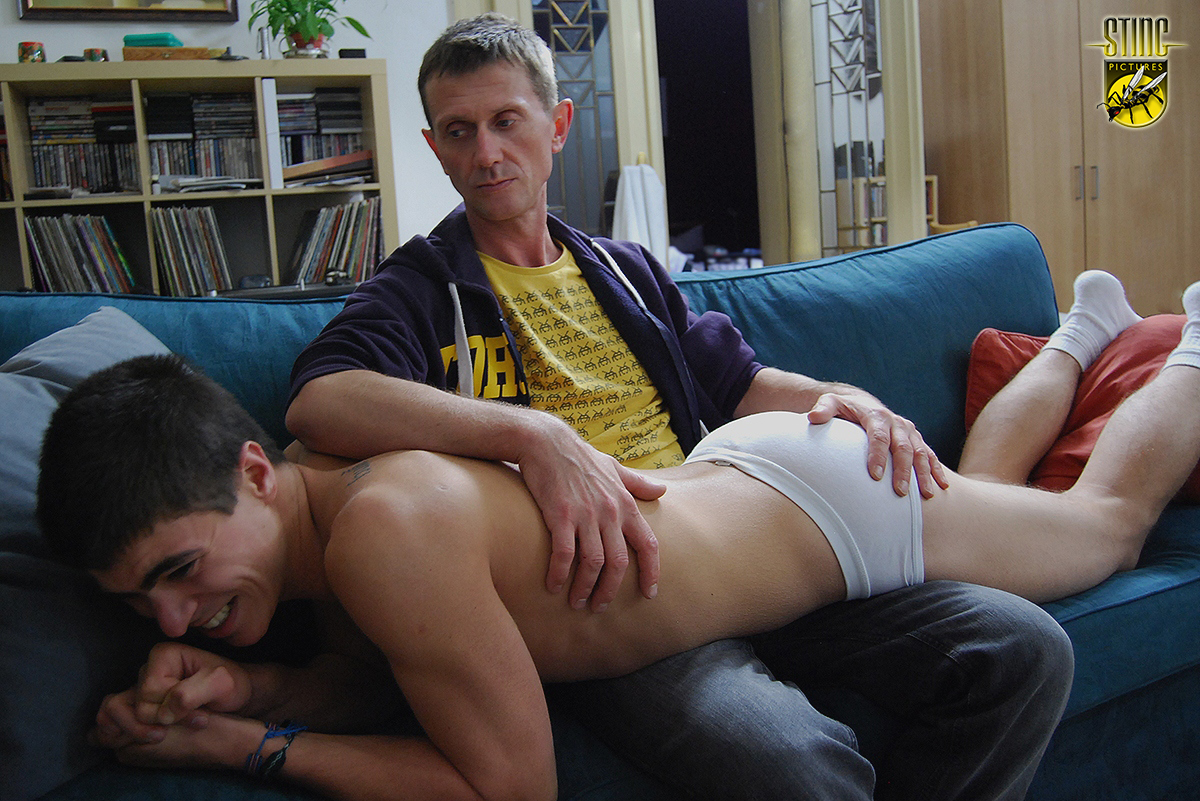 Domestic discipline returns with two lads disobeying the house rules. Firstly Doug Hartley (Damien Drake) sneaks into his step uncle's house to have a go on his coveted and expensive games consol. Totally unauthorised of course and in doing so blows it up with an electrical short. Arriving home virtually at the same moment Doug's Uncle Bob is to say the least not pleased.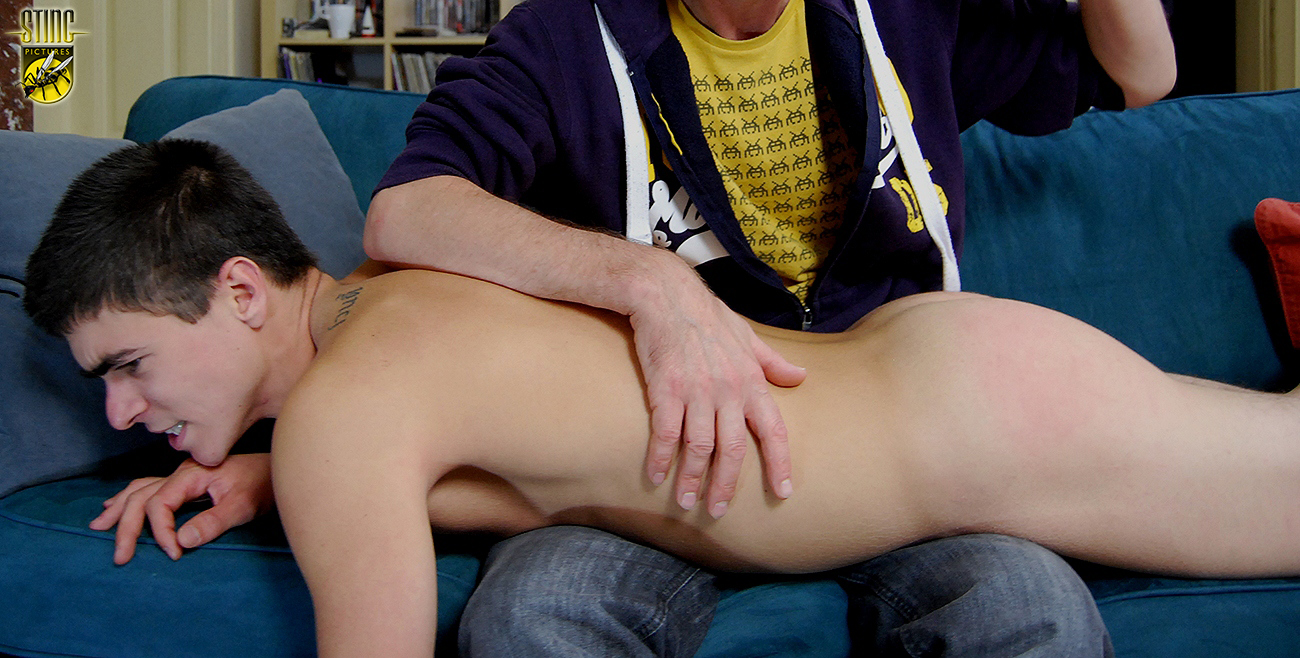 Fed up with his indiscipline he decides to take a personal hand in the lad's correction. With his shorts ordered off Doug is put into position across his step uncle's lap on the sofa. The indignity of a spanking on this supposedly senior teenager's bare bottom doesn't go down well. Bob slaps away developing a sting that begins to build and Doug now wishes he hadn't touched his Uncle's equipment – but it isn't over.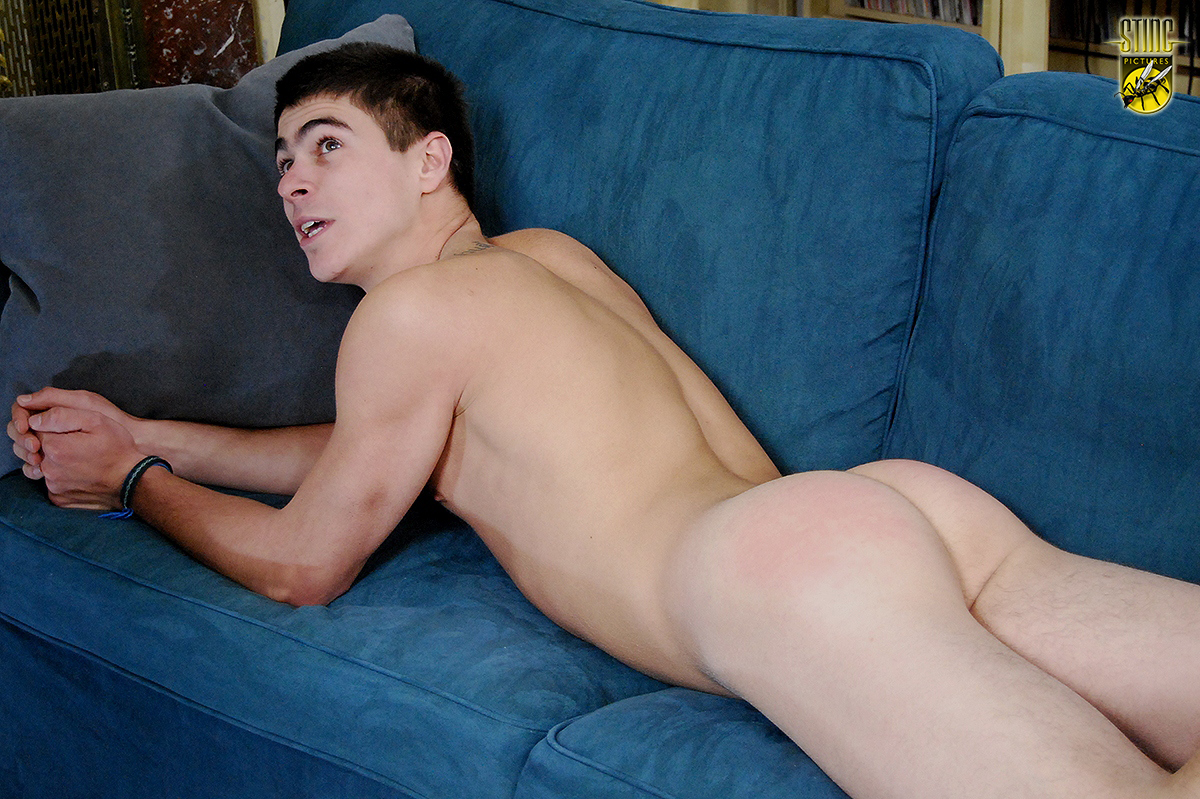 Now face down on the sofa a heavy leather belt is violently licking Doug's defenceless and already spanked bare backside.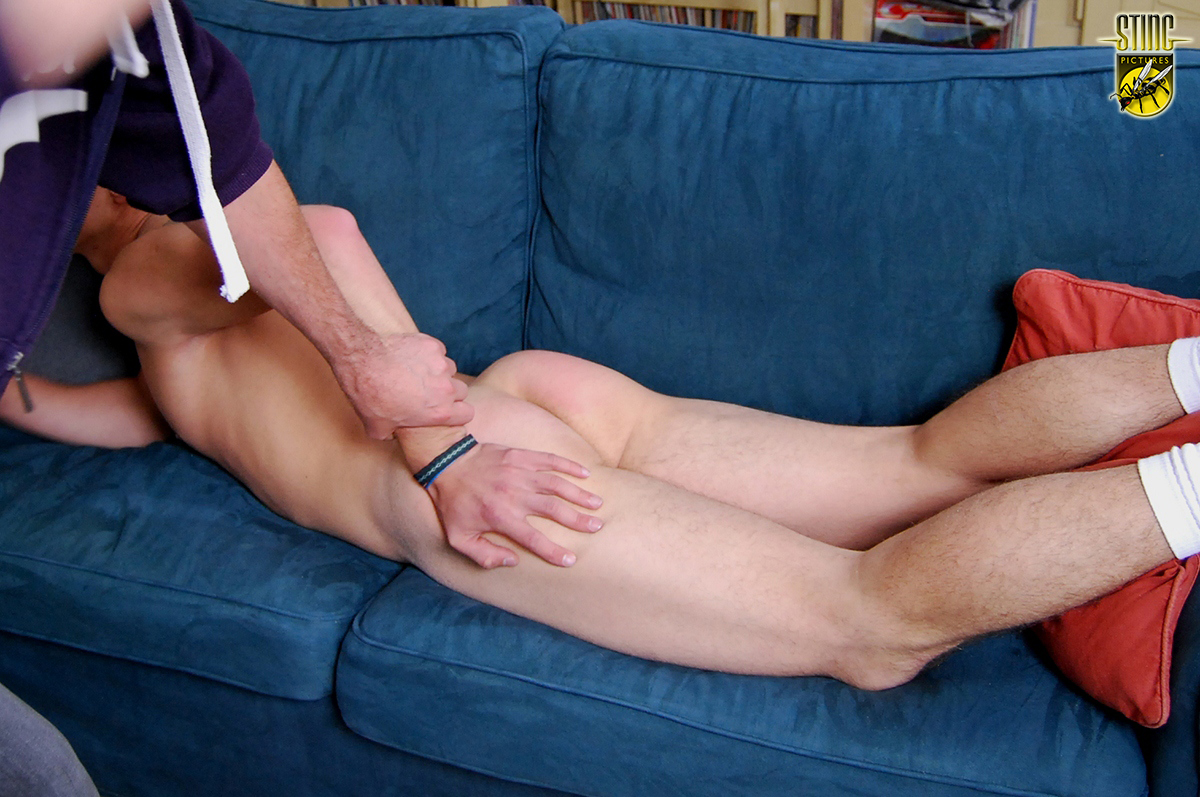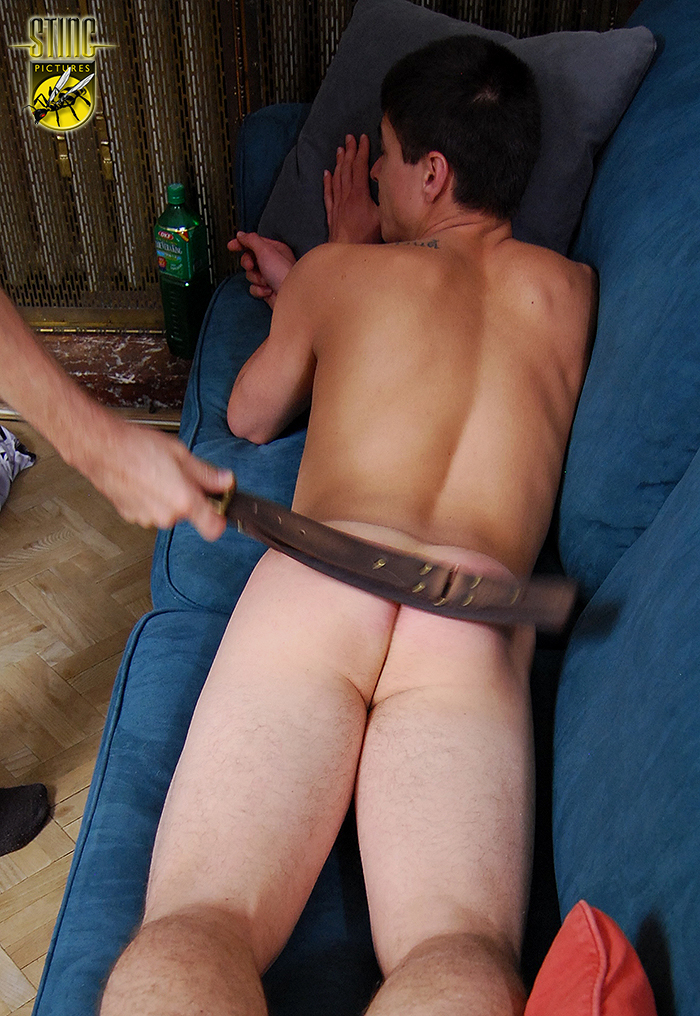 *
Click on the Read More tab below to see more
*
______________________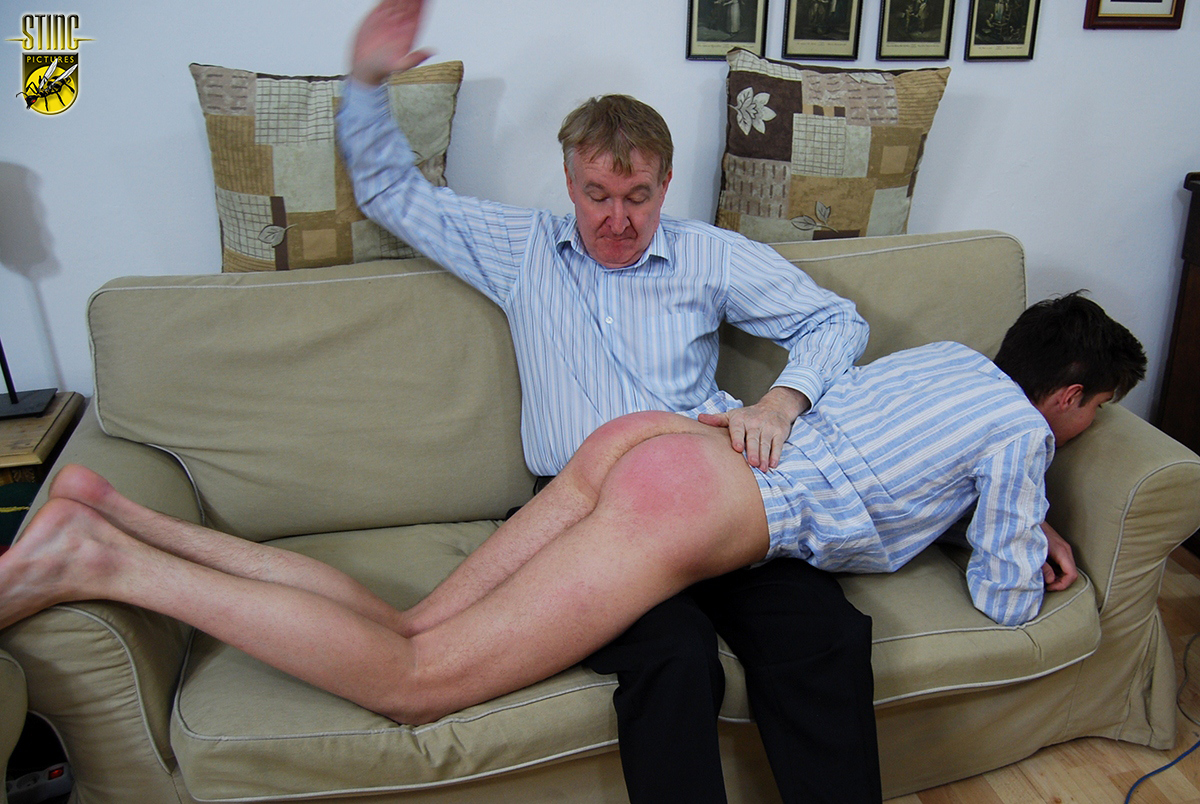 The game is well and truly up. Meanwhile at Christopher's house (Drake Law) his angry step Dad is hanging up the phone after talking to the boy's headmaster, Mr Baker. Chris has not been attending school although leaving the house each day dressed in his uniform. His father is furious and grounds Chris for two months. As this will really interfere with his plans he pleads for an alternative punishment.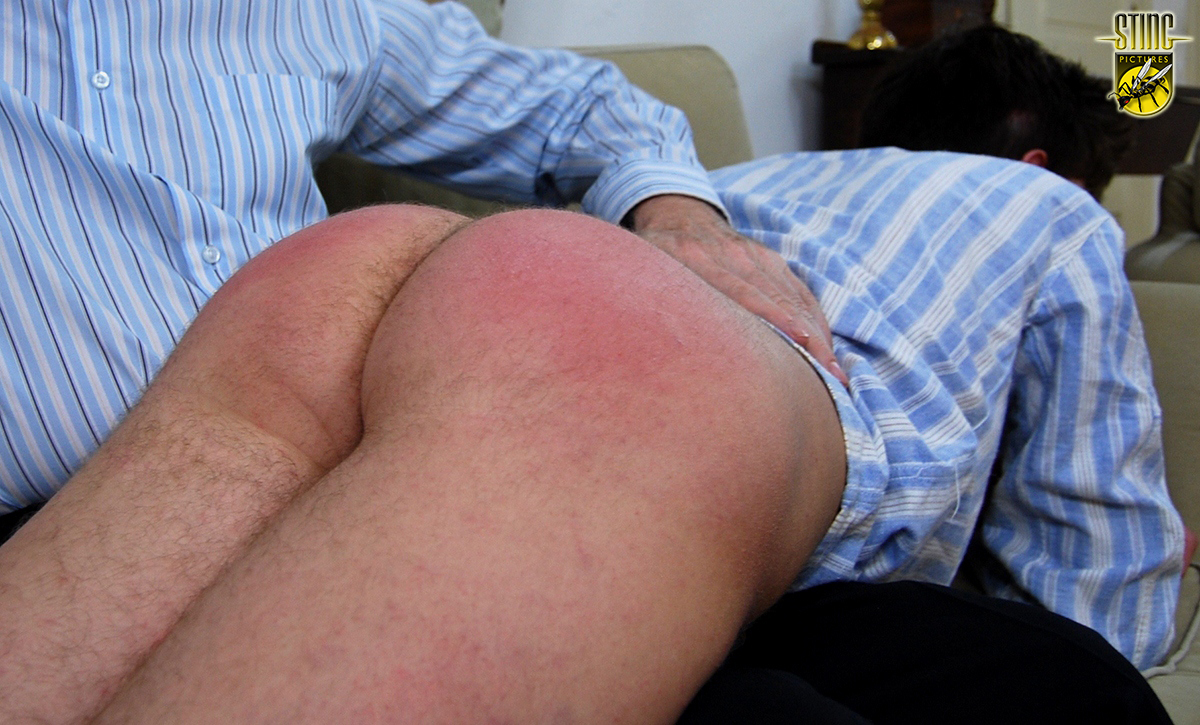 His wish is granted and after a shower is in position for a first ever spanking from his step Dad. The firm stinging slaps turn the boys bare bottom bright red, a testimony to this new experience. Chris yelps as he's learning a lesson.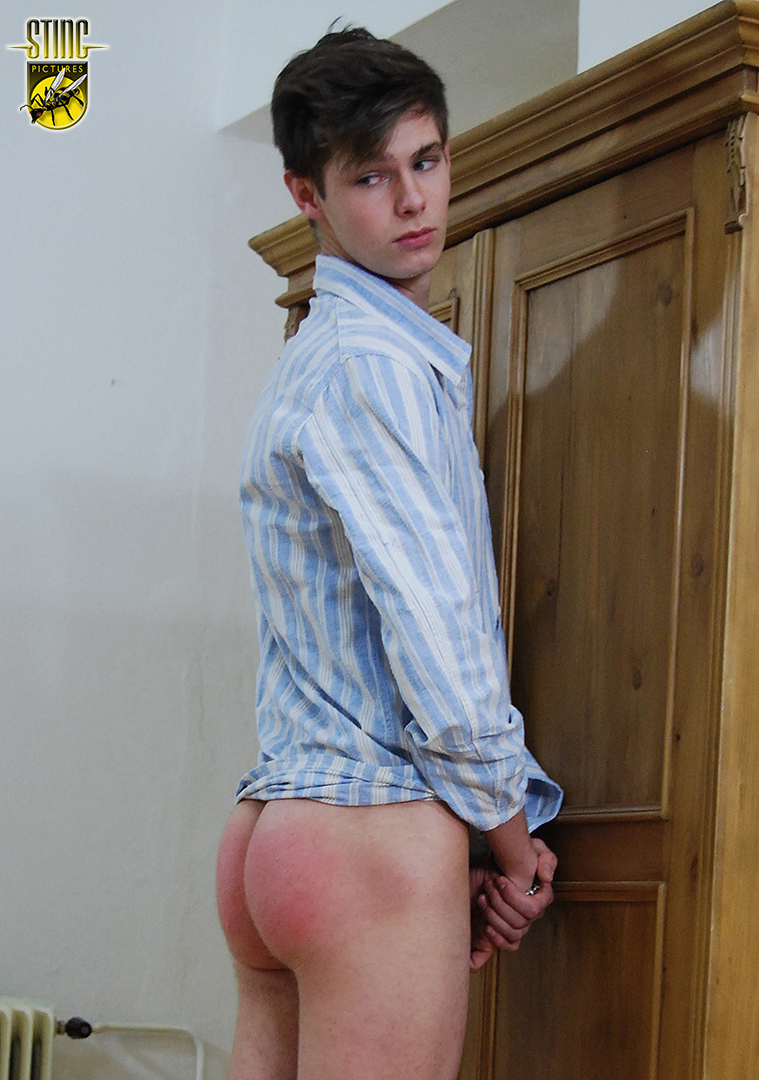 Corner time is by the wardrobe as on top is the carpet slipper. Didn't all Dads have one of these?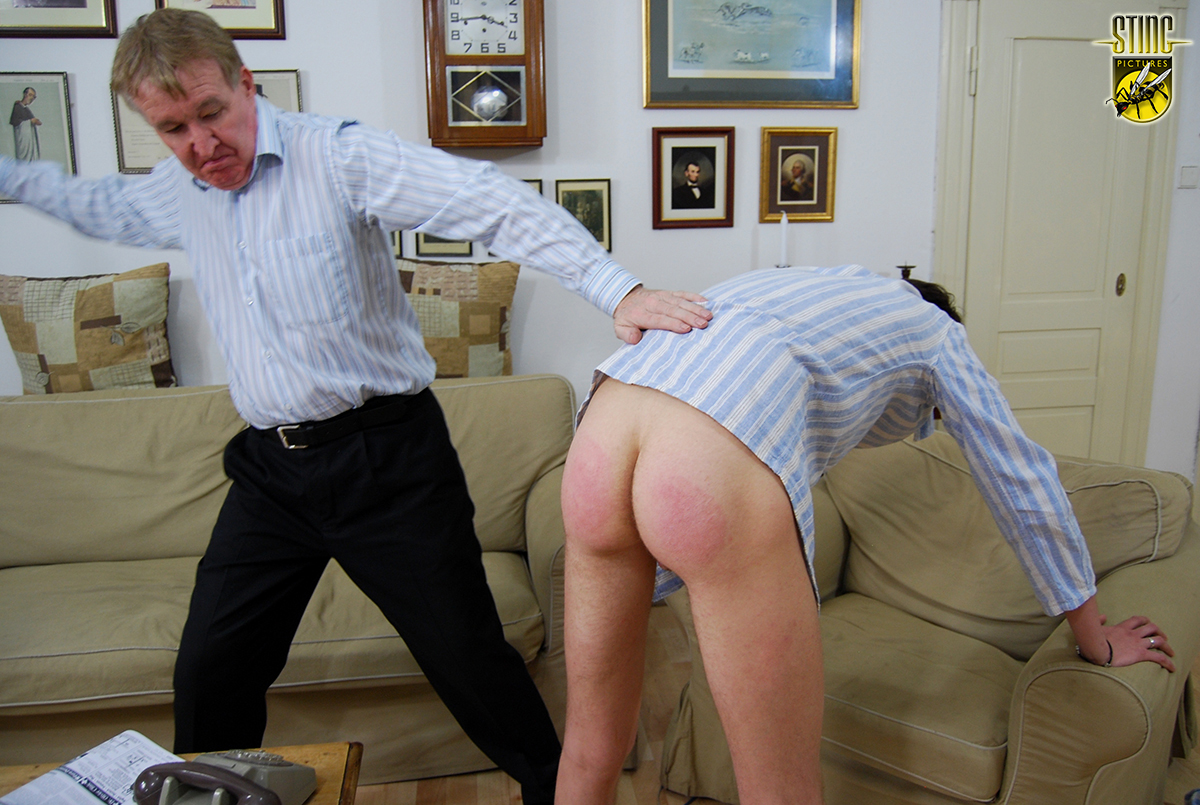 Now ordered to bring it to his father, the thick rubber sole is soon burning a final warning into Christopher's aching bare bottom. Is truancy on the agenda again perhaps not for a while? Being able to sit down will be a first priority, surely a step Family Misfortune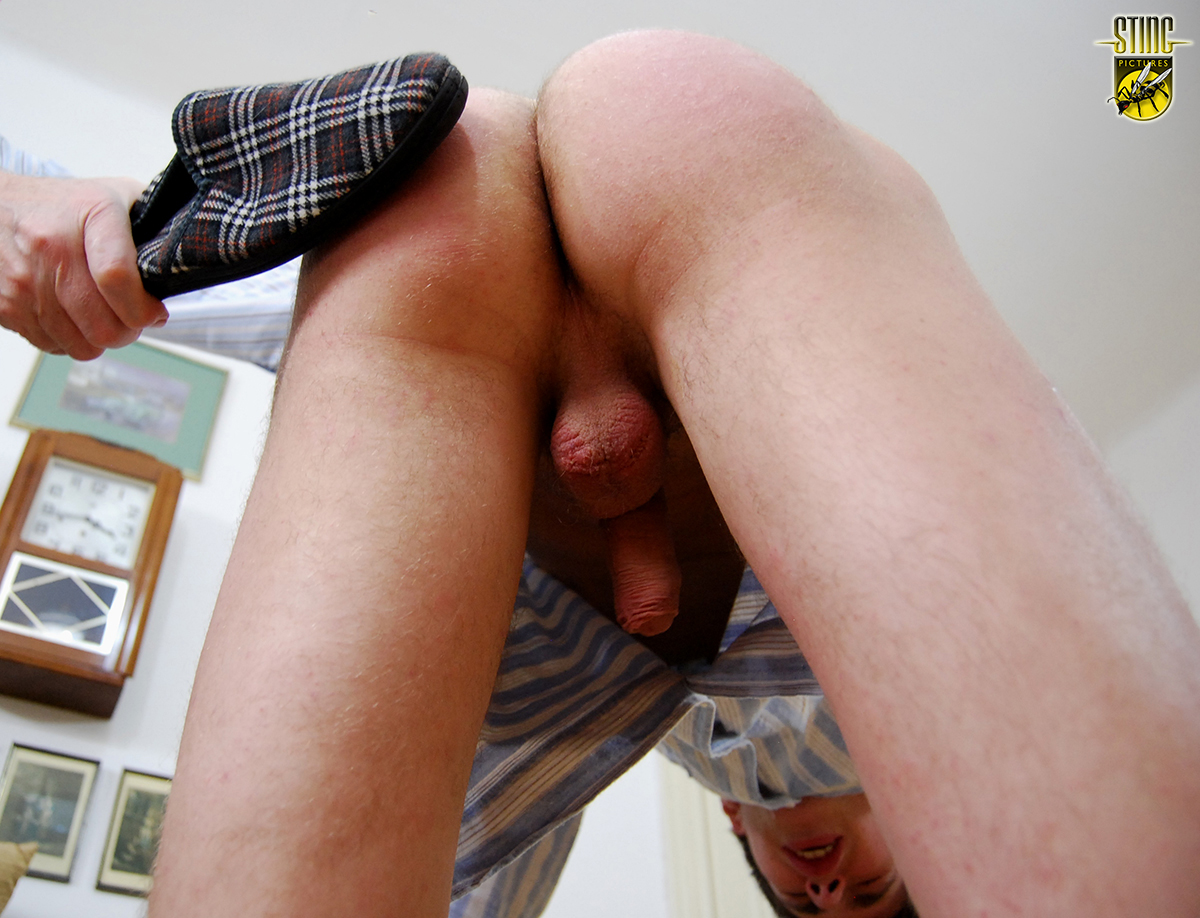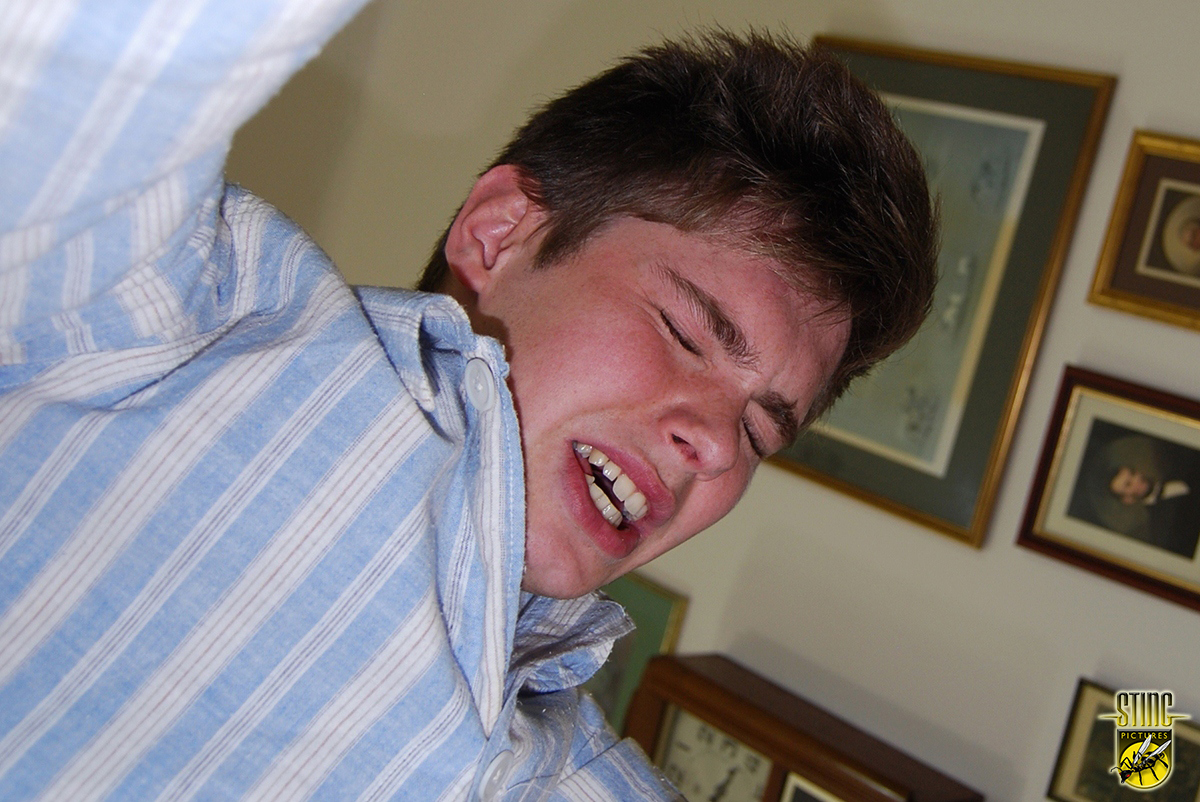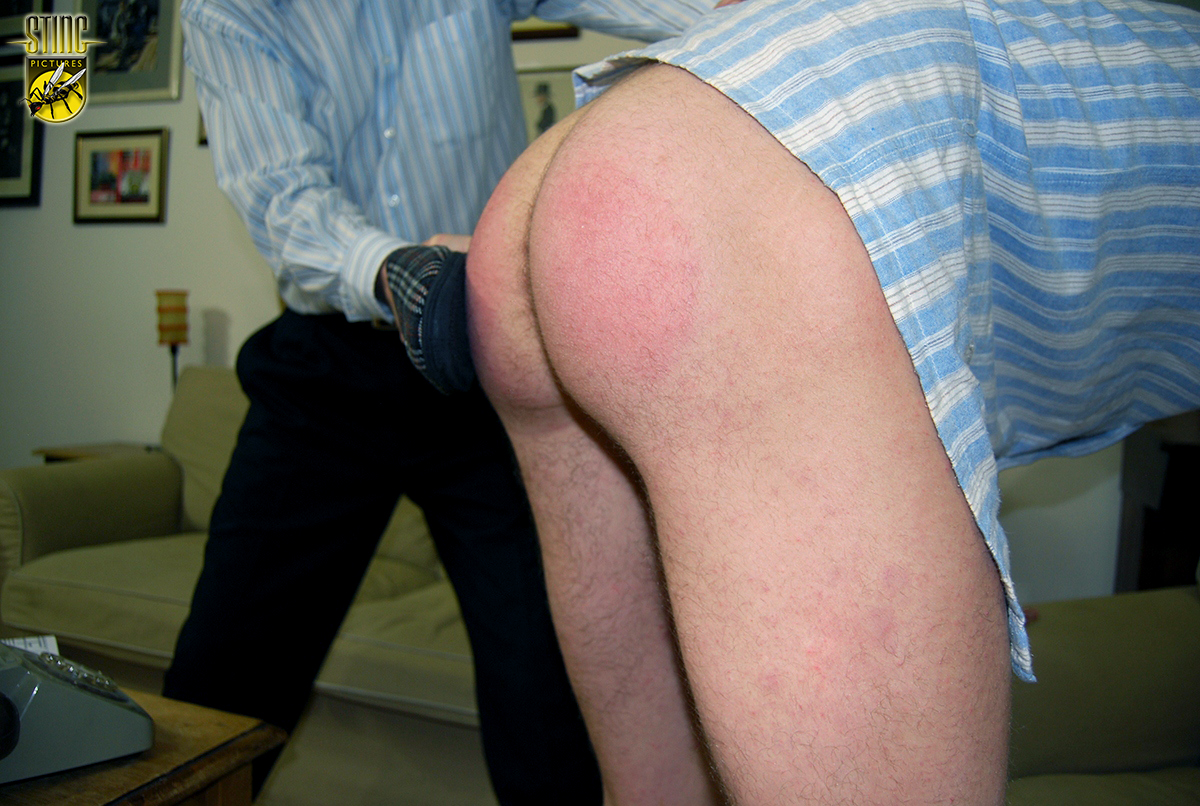 DOMESTIC DISCIPLINE
Jerry's story.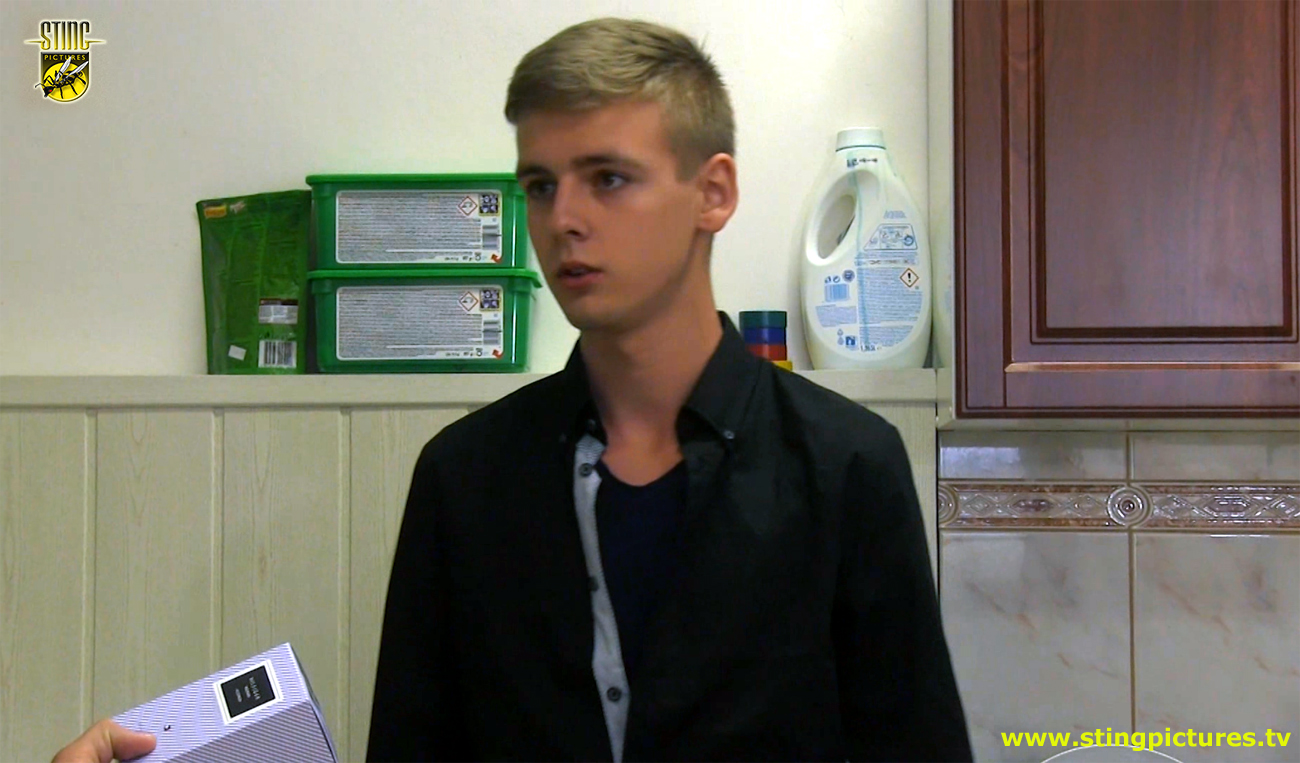 Shoplifting is a very precarious occupation, at least that's what Jerry (Robin Palmer) soon found out when he was finally caught. Luckily the shop manager knew his step Uncle Marco very well and agreed he should deal with the matter instead of the police.
On reaching home Jerry is told his fate and reluctantly strips off to receive a good spanking.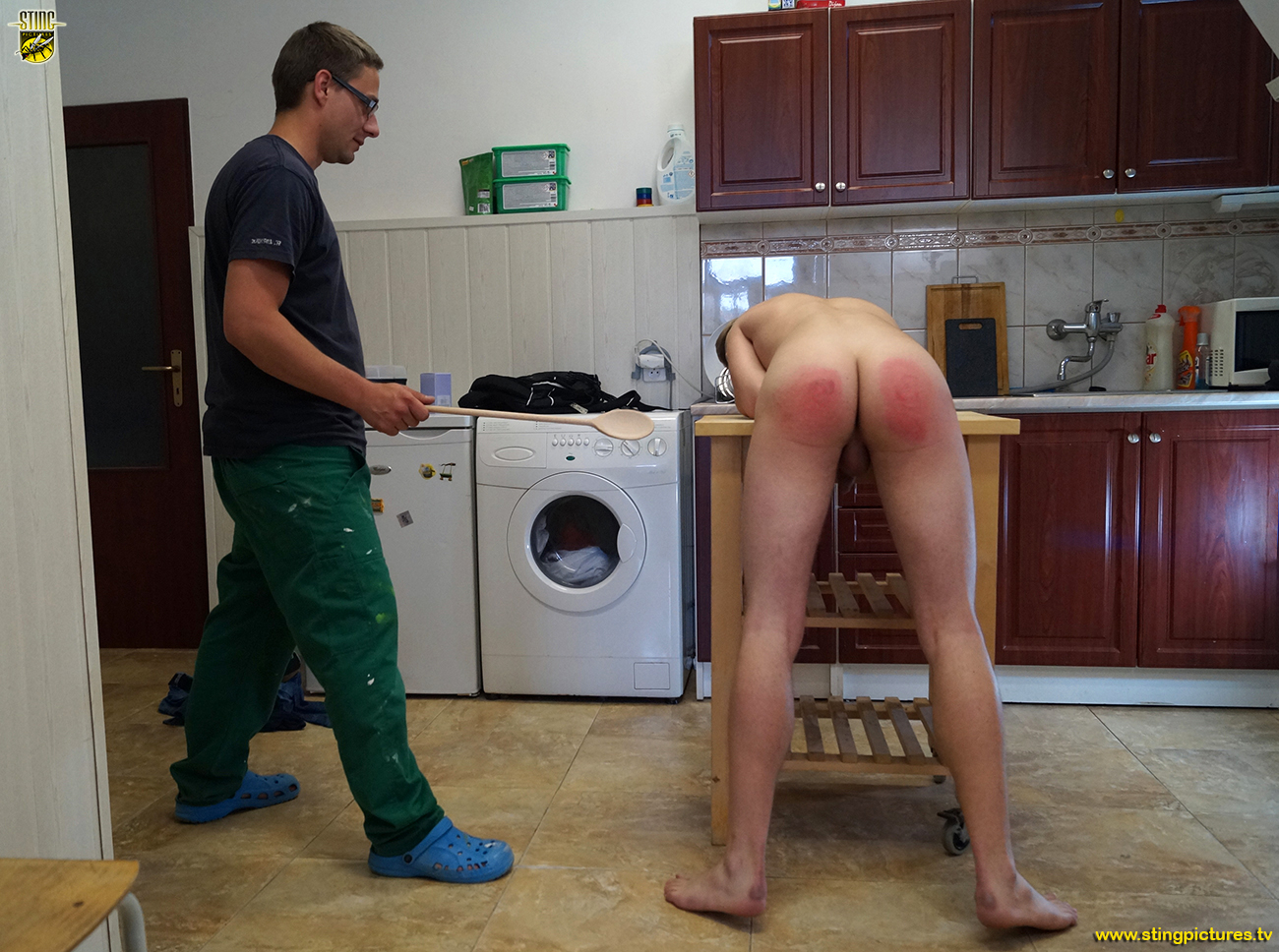 His bare bottom is soon red raw from Marcos relentless pounding but now he is ordered over the chopping table for a little extra action.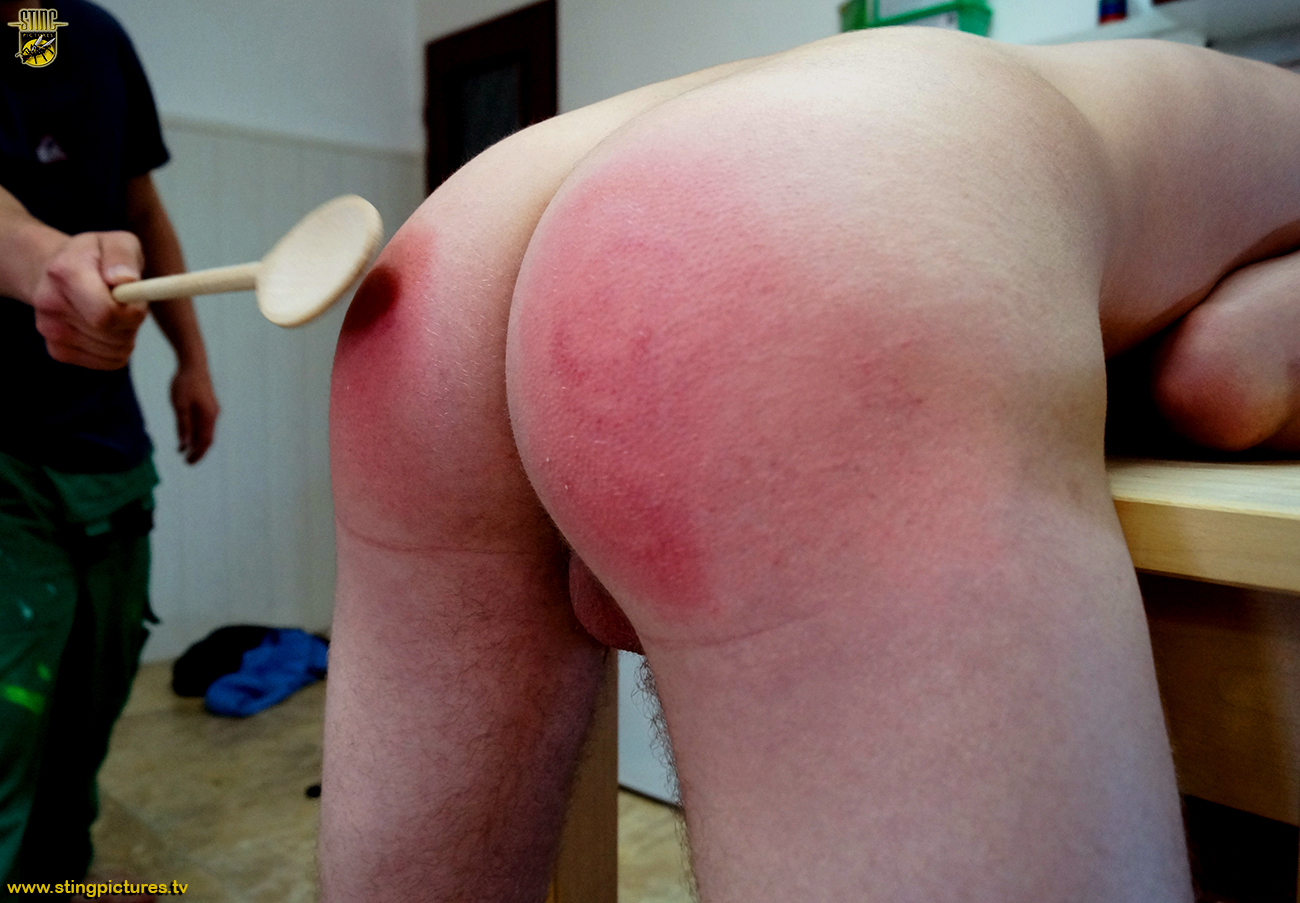 The nearest thing to hand in the kitchen is a long wooden spoon. Made of hardwood with a nice smooth round ending, it's just the tool to teach young Jerry to not be so light-fingered in future!
Terry's Story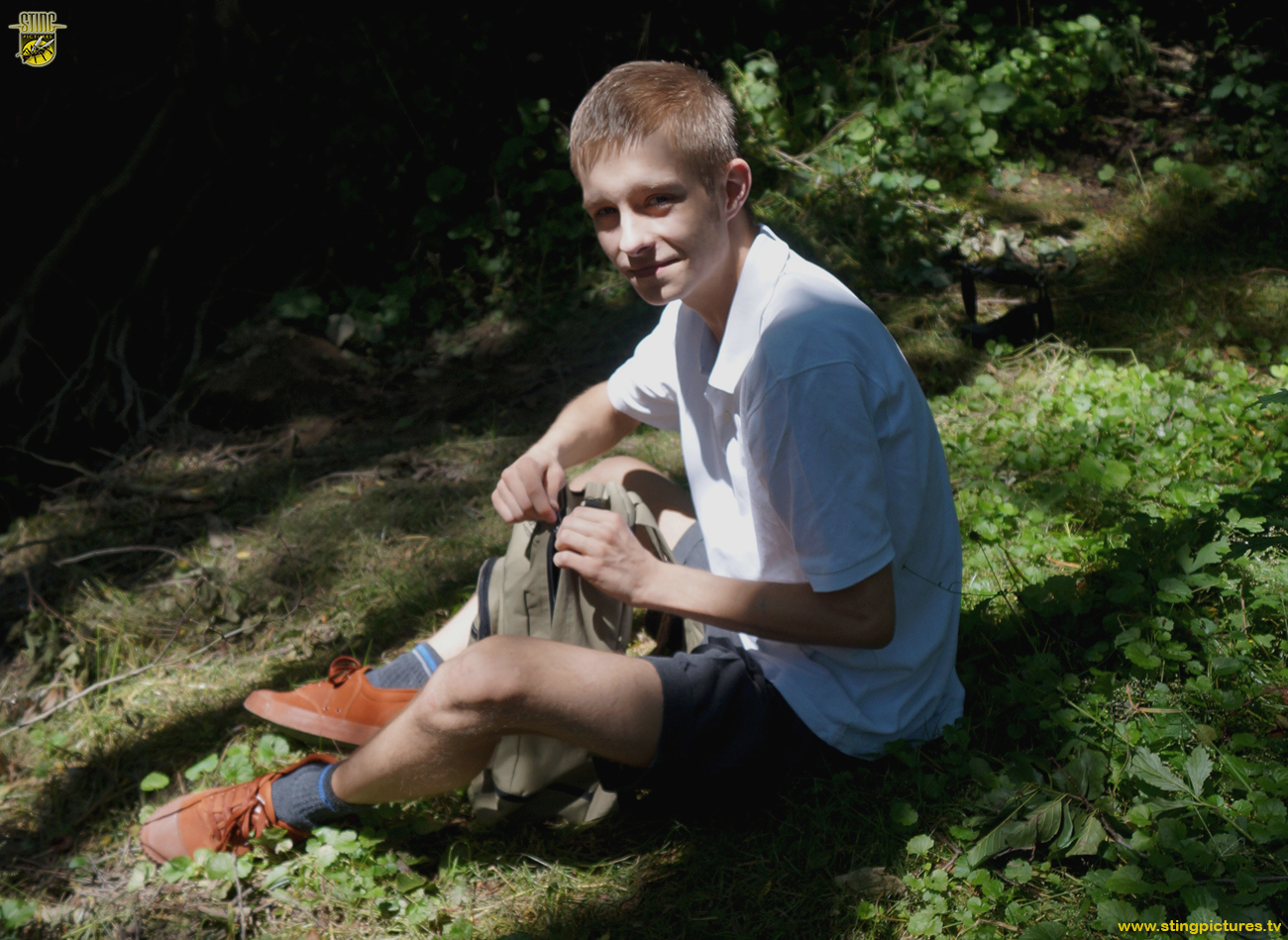 As he watches his school work float down the river Terry (Corey Law) thinks he's being clever. He can just say he lost his homework so he doesn't have to do it. There are far better things to do than schoolwork right now.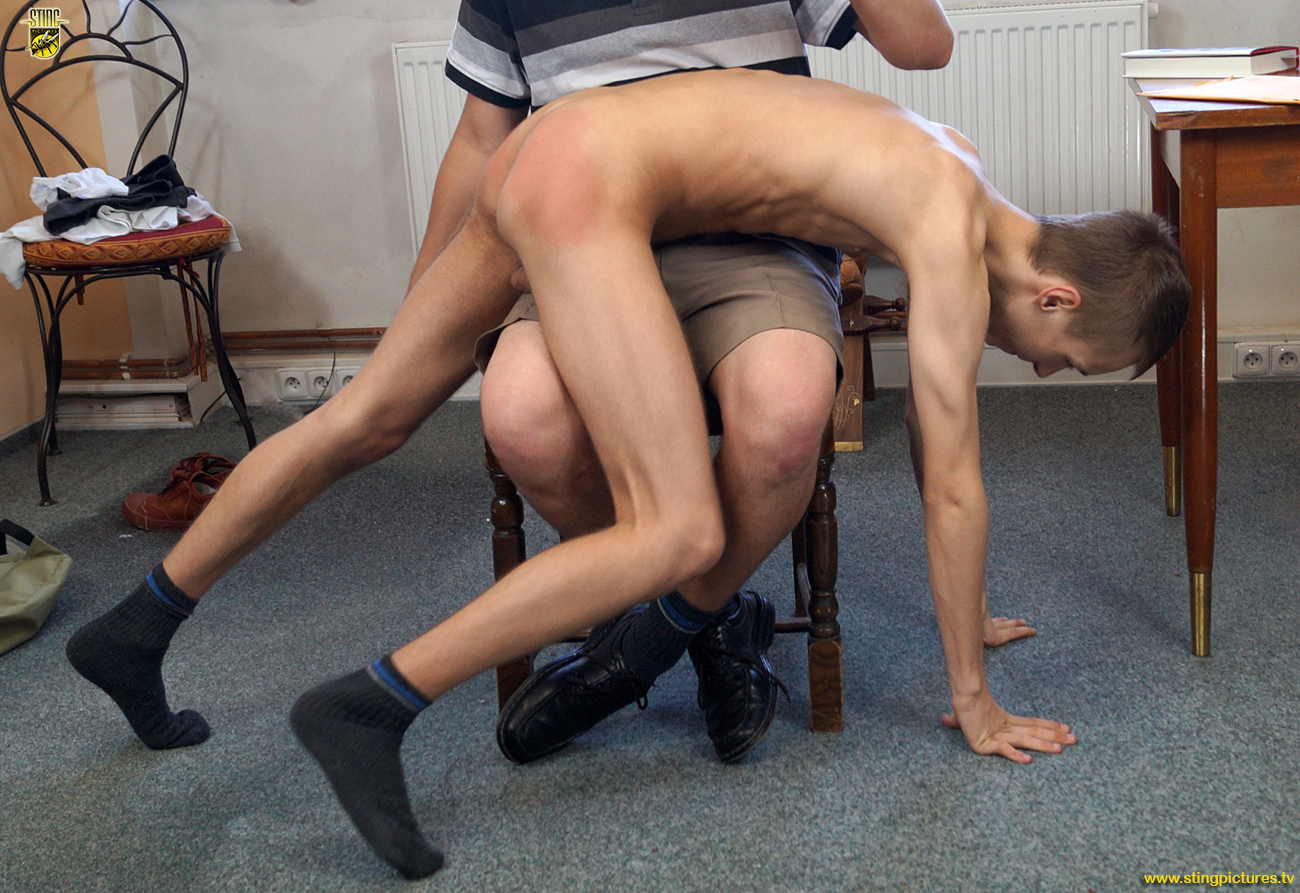 However it doesn't quite work out that way as his Uncle has already had a look at the terrible school reports being sent home. He's always held back but its time the boy learned a real lesson! The writing's not in his school books but it's now firmly on the wall, Terry is going to get a good walloping! First a good over the knee spanking turning his little bare bottom a burning red!
This of course merely in preparation for a scorching finale, a good sore licking with a painful leather strap!
Links
*
—
This video is also available through Sting at Clips4Sale for customers who wish to use an alternative processor.