The latest Specialm Price Spanking Compilation is
The Birching Block Parts 5 to 8
ONLY $29.99! WOULD NORMALLY COST $103.80 COMBINED

The films in this four HD video compilation are:
Its time once again for the heavy wooden birching bock to be put in place to allow for some severe discipline to be administered. This famous stepped platform, enabling a lads bare backside to be raised up for punishment, was to be found in many historically famous public educational institutions. The lads of gentlemen would often learn a hard lesson whilst kneeling on its polished surface.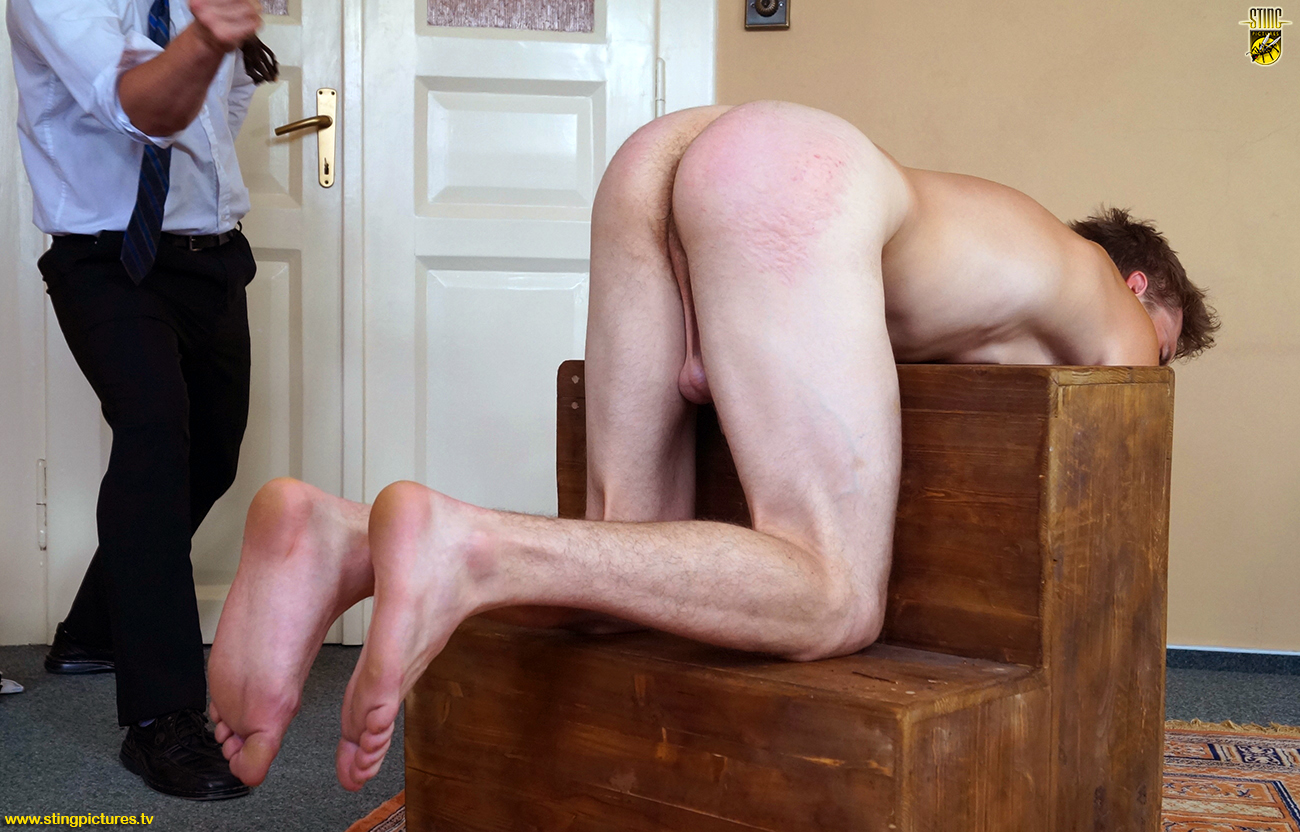 One such young gentleman is Brad Farnley (Robbie Kasl) His constant bad behaviour has come back to bite him in more ways than one. As a senior boy he is supposed to set a good example which he clearly hasn't been doing. A birching is now seen as the best answer to put some sense back in to this wayward lad head.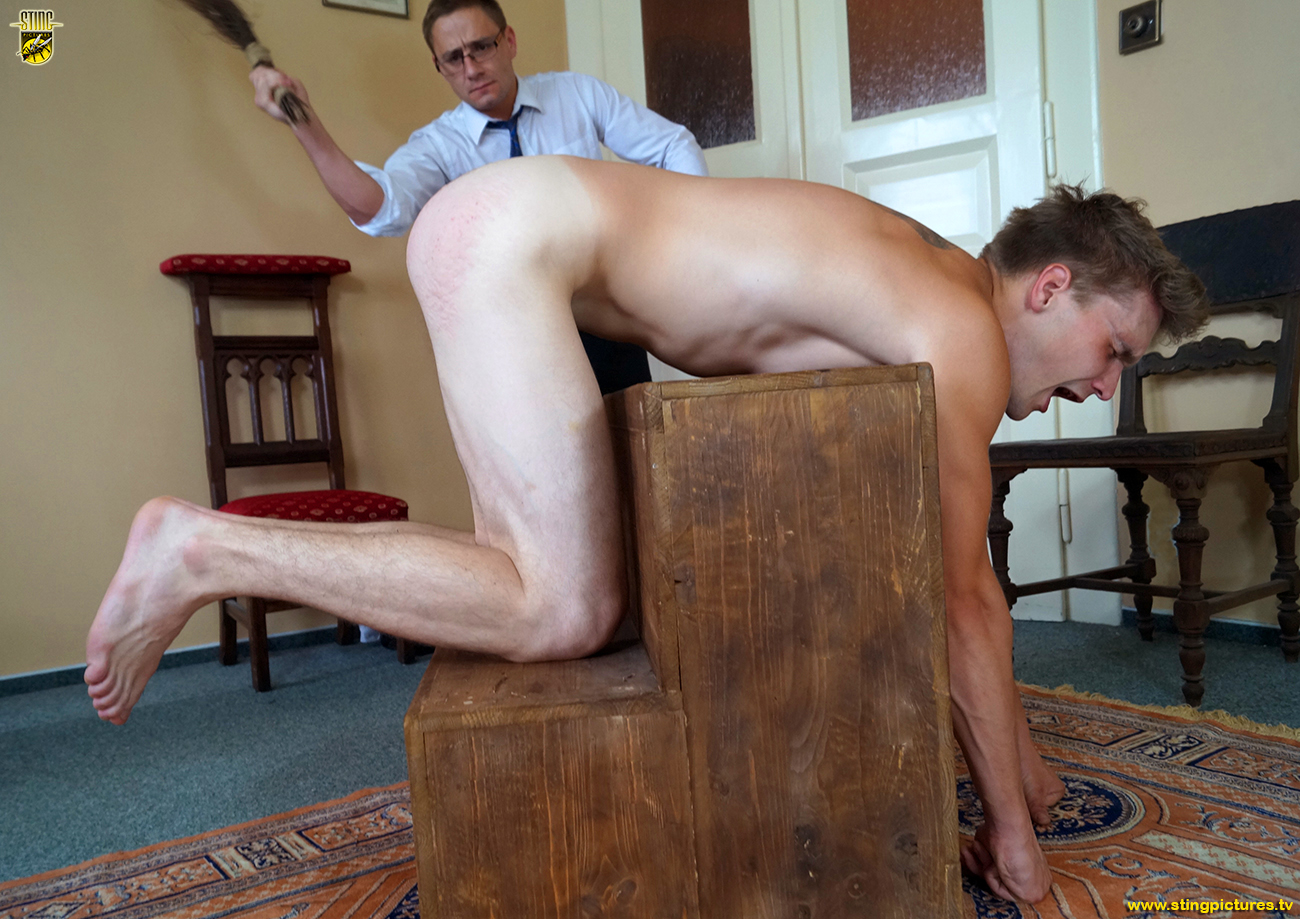 Sent to Mr Sharpe his Housemaster he can see that the block is already in position. Now he is ordered to remove his breeches and bare his backside for punishment!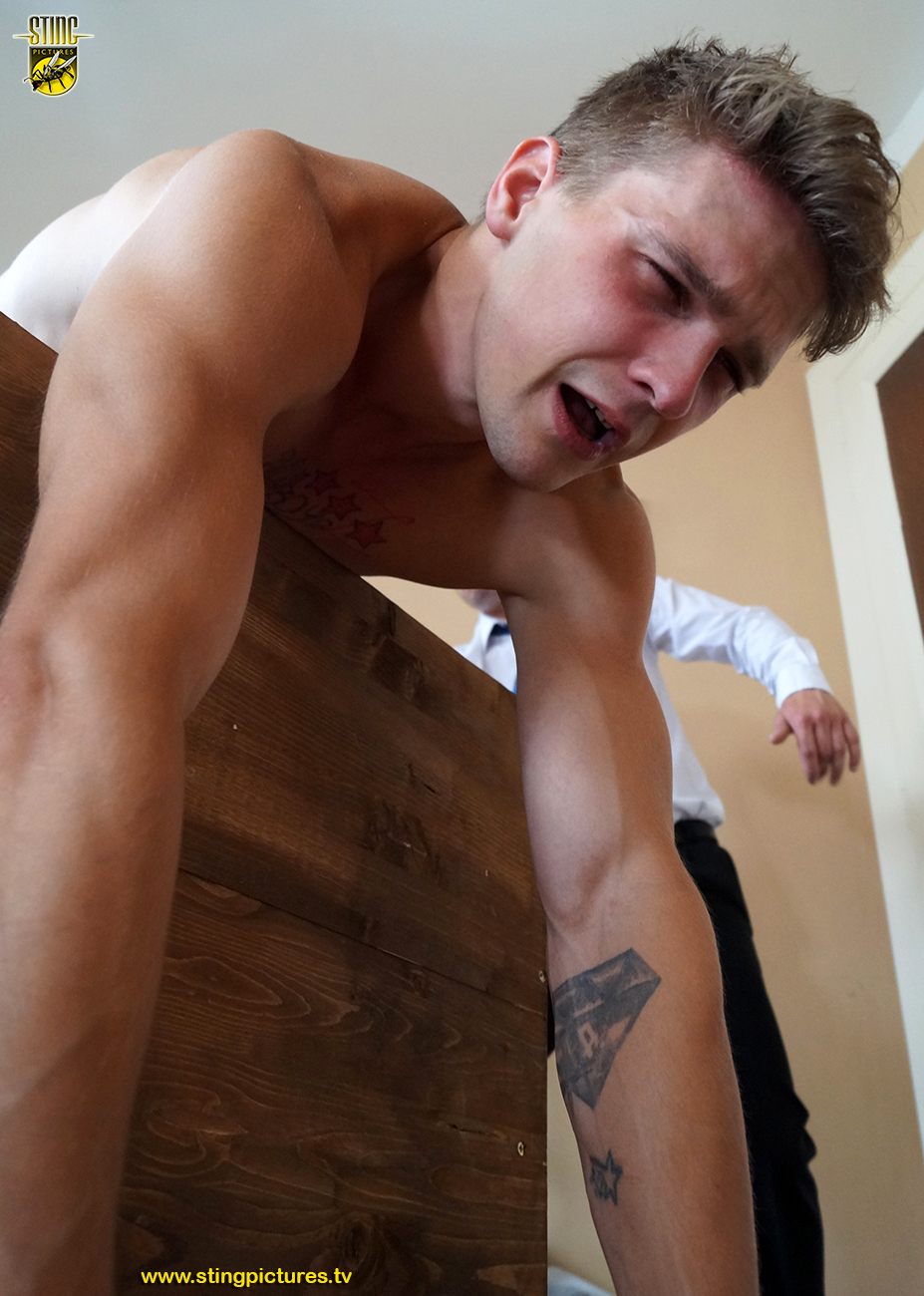 The birch had been soaked previously and now, as it lashes down on Farnley's well raised bare bottom, he is already re thinking his recent behaviour! His Housemaster believes in getting a firm message across especially when a senior has been acting like a junior.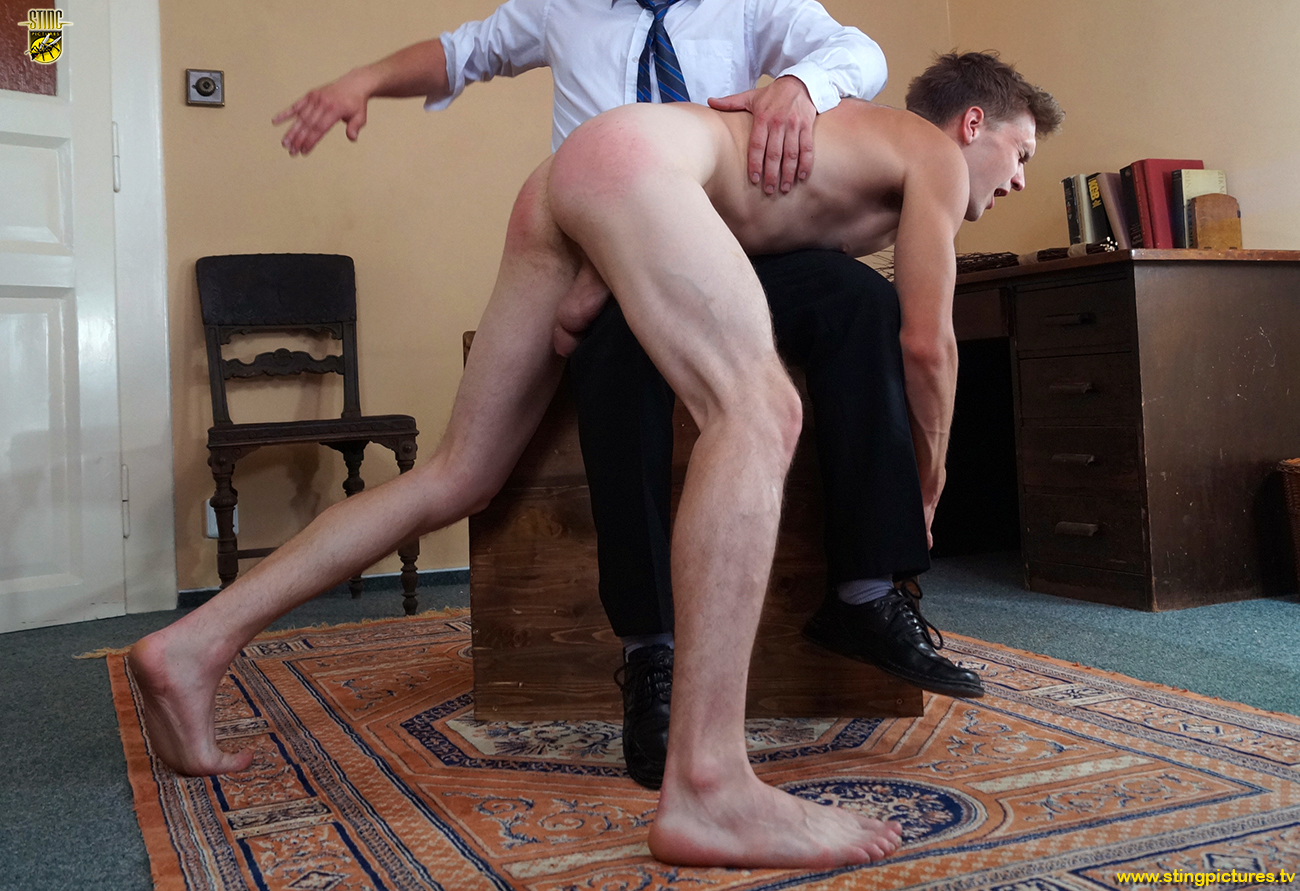 So, the birching is followed up by a burning spanking leaving Farnley's backside well and truly red raw!
*
Click on the Read More tab below to see more
*
______________________