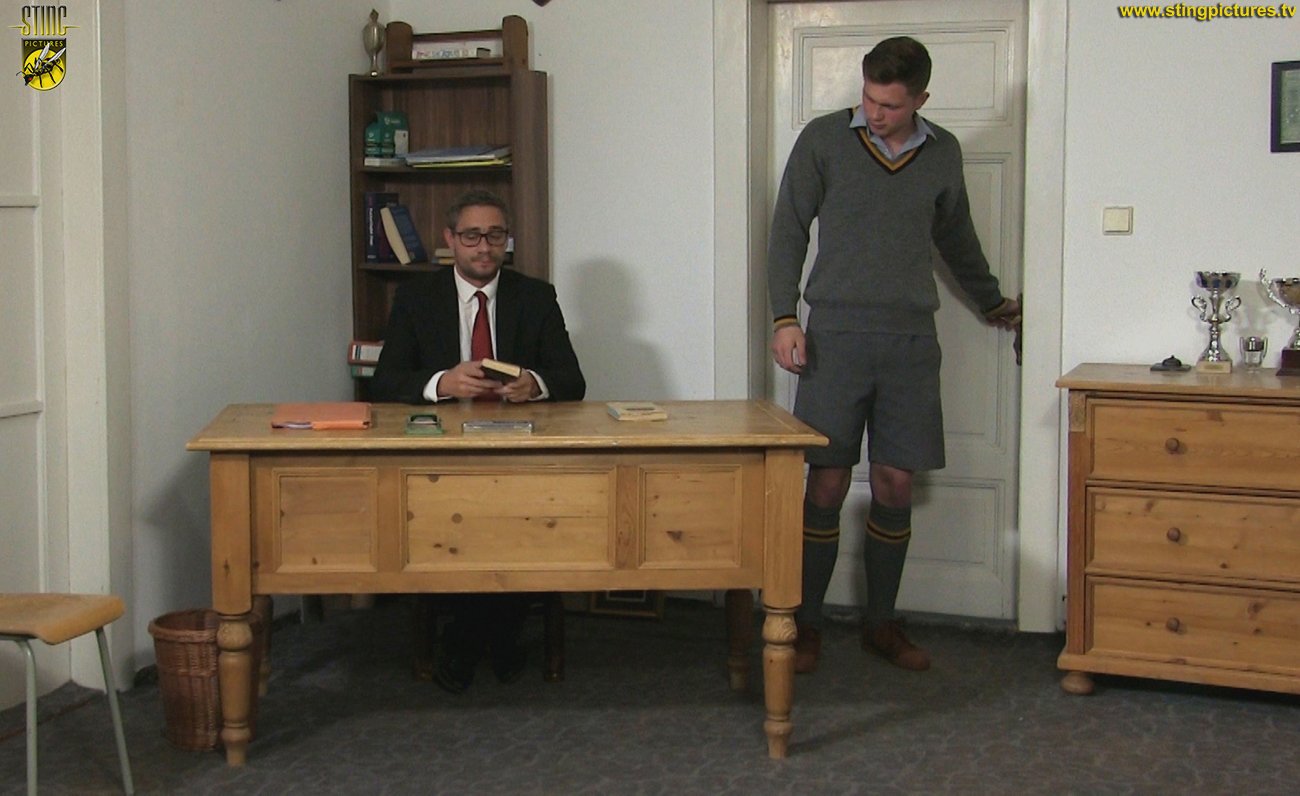 Even senior lads can find themselves guiltily knocking on their Housemasters door. Usually highly trusted, they too can still get themselves in to trouble as did one lad (new StingLad Karl Laska) He decided to use a school book to construct paper aeroplanes from its pages.

Being the Rugby captain too won't help, he'll be dealt with as a junior and can expect a good spanking over the knee of his strict Housemaster. This is a first for him, so is going to be just a bit humiliating.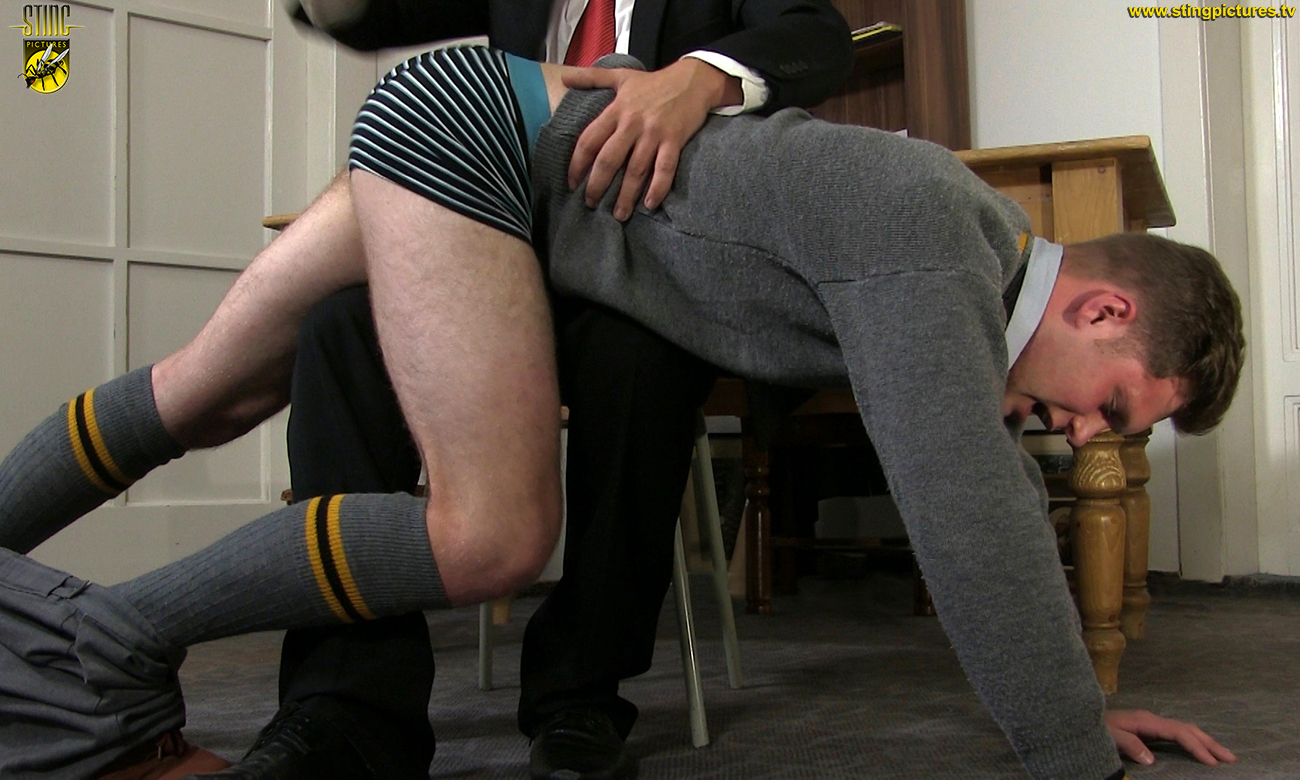 *
Click on the Read More tab below to see what happens next!!
单击下面的"阅读更多"选项卡,看看接下来会发生什么!!
*
______________________